Santorini Weddings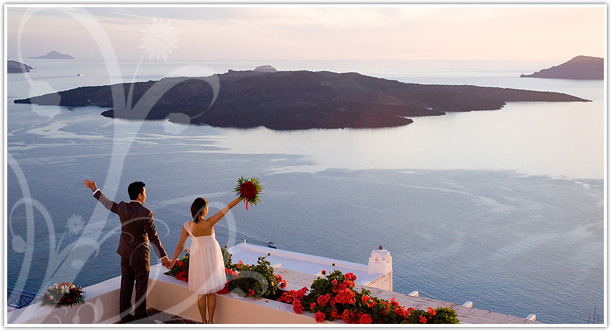 The island of Santorini known for its breathtaking sunsets, picturesque caldera cliff, romantic atmosphere, deep blue waters, white washed houses and unique natural beauty are just a few reasons of why couples worldwide are choosing Santorini as their ideal destination wedding place.
A Santorini wedding has become very popular throughout the past years and a fantastic idea. Travel Zone´s team will make your wedding arrangements stress free, organizing every last detail according to the wedding party size and your budget.
Our wedding planners will listen to your thoughts and organize your perfect day and help you chose your dream location for your wedding ceremony and reception. We will care for the fine points that will make your day unforgettable such as arranging the photographer, videographer, floral decorations, wedding cake, music, catering and we will arrange the appointment for the bride´s beauty treatments.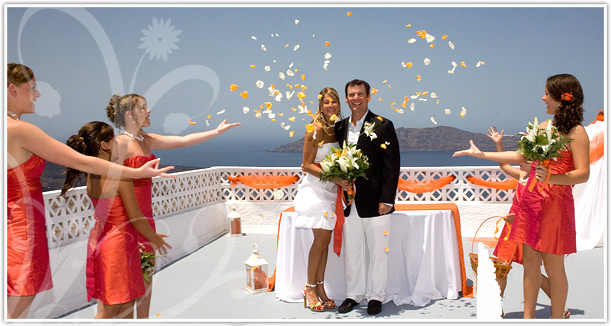 Travel Zone´s legal and certified wedding planners are backed up with years of experience in organizing impressive weddings, and most important our enthusiastic professionals will be stand-by catering to your wedding needs to suit your personal style.
Let us plan your Santorini wedding with special memories that will last a lifetime!
Santorini Wedding Locations