Wedding Locations
Santorini might be a rather small island, but offers so many different and beautiful places to get married, that it is very hard to decide where to get married.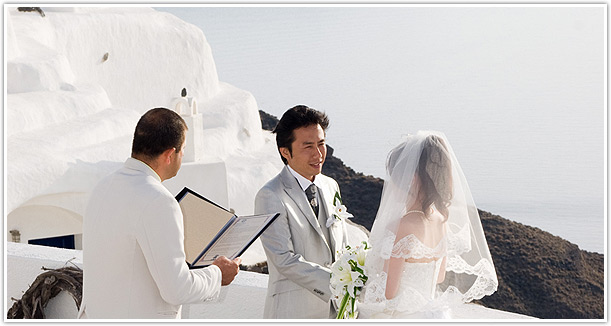 Civil Weddings
Civil weddings can take place almost everywhere on Santorini. What we highly recommend is locations in Fira, Imerovigli and Firostefani and generally all the western side of Santorini can be an ideal scenery for the a wedding. We can arrange a ceremony at a private veranda of an old mansion, at your hotel, at a traditional winery.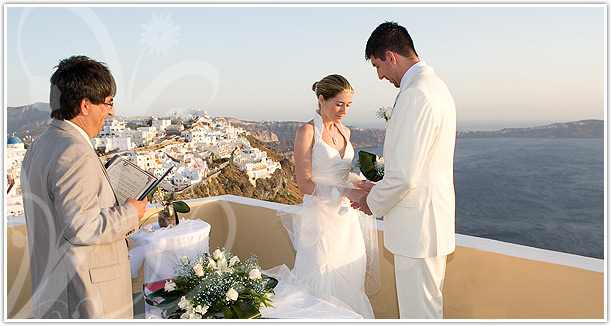 But why not trying something alternative... a wedding on a black beach, on a cruise ship or on the volcano island? Ask for more information.
HOT WEDDING SPOTS!
Private veranda
Winery
Old mansion
Orthodox Weddings
They say that on Santorini the churches and chapels are as many as the houses.
Rumor has it that in Imerovigli village there is a chapel on every corner... as a result you can choose from a wide variety of churches. Some couple prefers to have their ceremony held at the Orthodox Metropolitan Cathedral, which is located in the heart of Santorini's capital, Fira.
The choice is up to you!
Recommended Wedding Locations