Santorini Wedding Packages
Wedding Packages for 2022
Santorini Dreams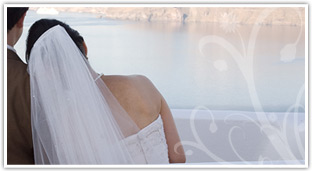 Santorini Romance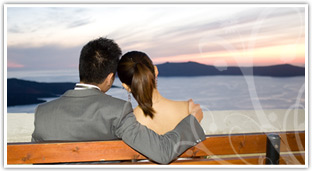 Santorini Paradise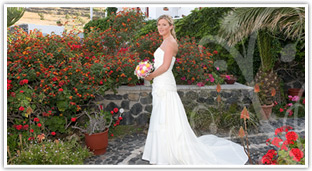 Santorini Sunset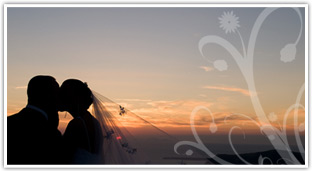 Ocean of Love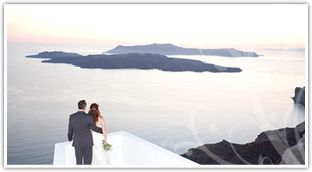 Santorini Bubble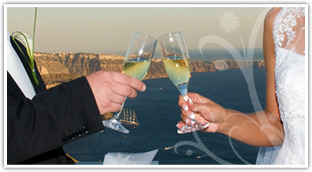 5 GOLDEN RULES for a successful wedding in Santorini
1. BOOK YOUR WEDDING DATES
Santorini is a popular wedding destination and the sunset time is the time of the date most couple prefer. Therefore we recommend you inform us as soon as possible of the day and time you wish to get married.
2. START PLANNING THE SOONER POSSIBLE
The period from July to October is considered high season for Santorini island. We advise he location of the ceremony, your and your guests' accommodation etc, should be booked the soonest possible.
3. CHOOSE A WEDDING PACKAGE
Combine one of our popular packages with some of the special services we offer.
4. START WITH THE PAPERWORK
It might be the most tiring part of getting married abroad, we know that! Therefore we have created for you a complete guideline of what you need to have a legal wedding on Santorini. And of course we will answer to all your possible questions on the paperwork requirements.
5.TRUST YOUR WEDDING ORGANIZERS
Anxiety is undoubtedly part of getting married, but we want you to enjoy yourselves and live to the utmost these special moments.
We are fully aware that each couple has imagined its special day in a different way. We offer you therefore some popular wedding packages, which you can enhance with any additional services. Have a careful look at what we offer and then send us your personal request. Together we will design your special day on Santorini!
Note that all our packages are suitable for civil and religious weddings as well as symbolic ceremonies.