Anastiya & Konstantin wedding at Agia Irene
September 10th, 2009
Anastasiya and Konstantin came all the way from cold Russia to get married in Santorini.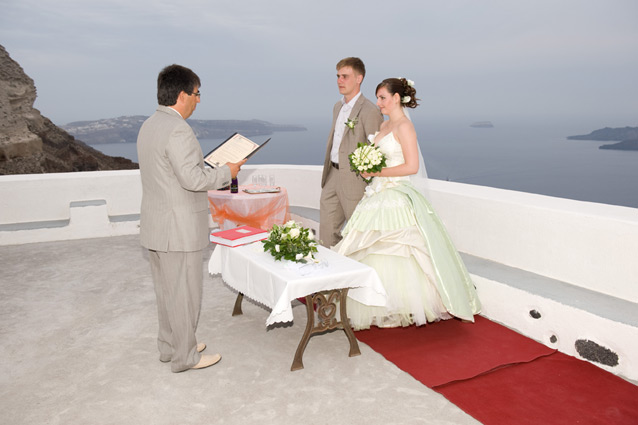 The wedding ceremony took place at Agia Irene chapel.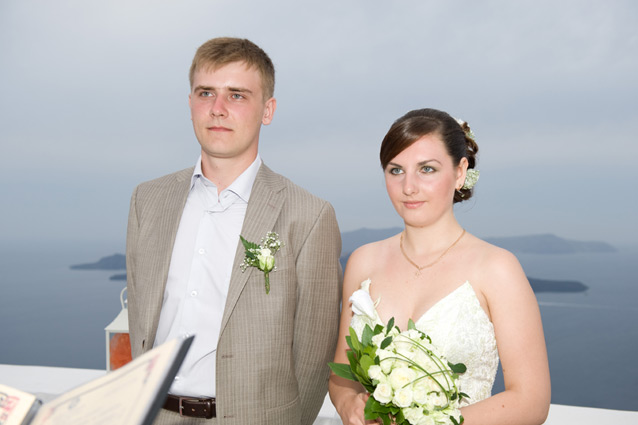 Although the wedding ceremony was scheduled to take place during the sunset the sky was so cloudy that a sense of mystery was added in the atmosphere.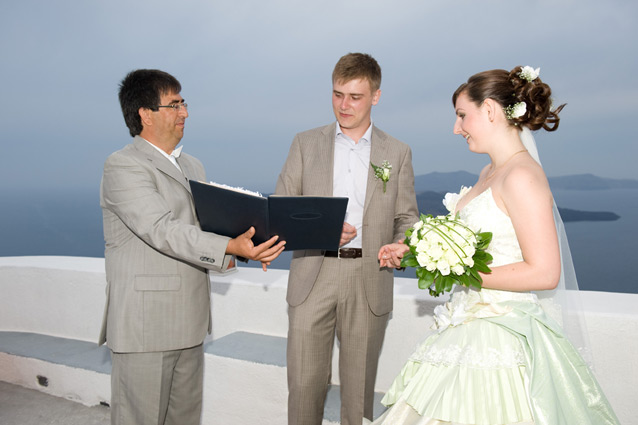 Anastasiya and Konstantin exchanged their own vows in Russian.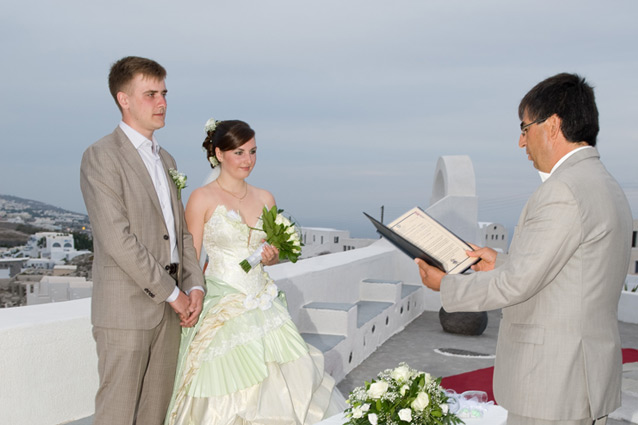 Anastasiya looked beautiful in her green wedding dress. The flowers and hair clips were all matching.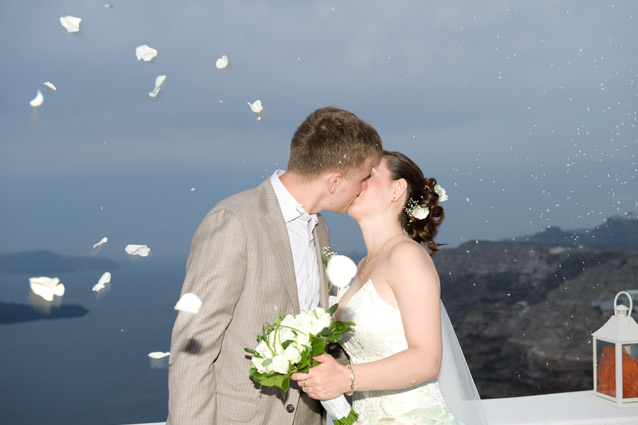 You may kiss the bride Konstantin!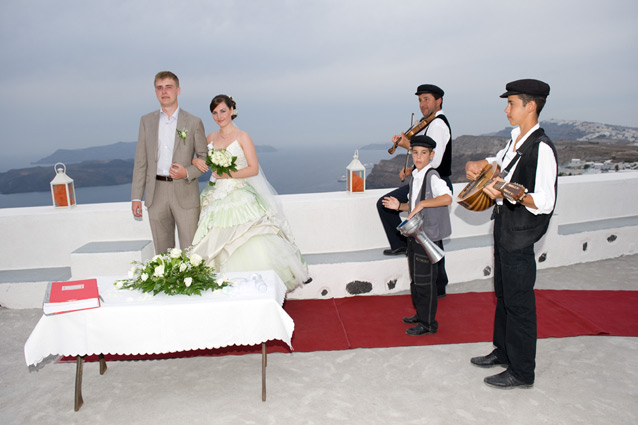 Traditional Greek musicians escorted the couple the whole time.
After the ceremony Anastasiya and Konstantin stayed at Agia Irene for quite some time to take more photos.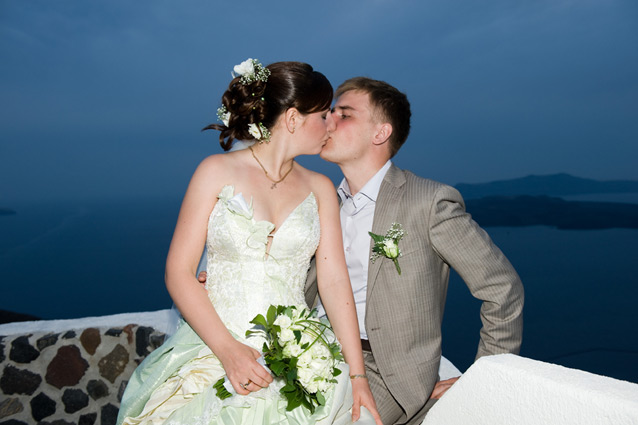 Both the bride and groom were very emotional during the ceremony. After everything was over they wanted to stay alone for a few minutes to gaze at the view and talk to each other.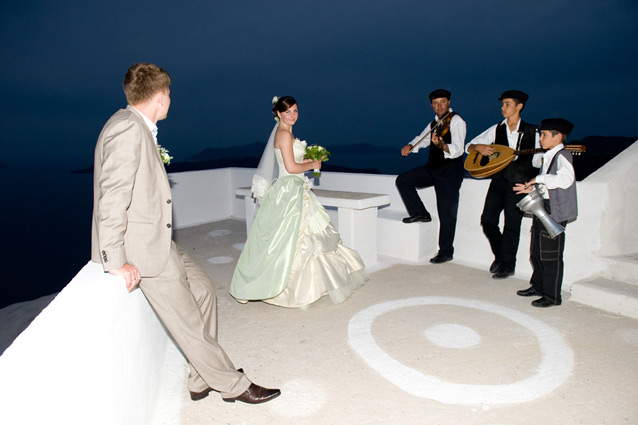 A nice dinner at Fira was arranged for them to conclude this beautiful night.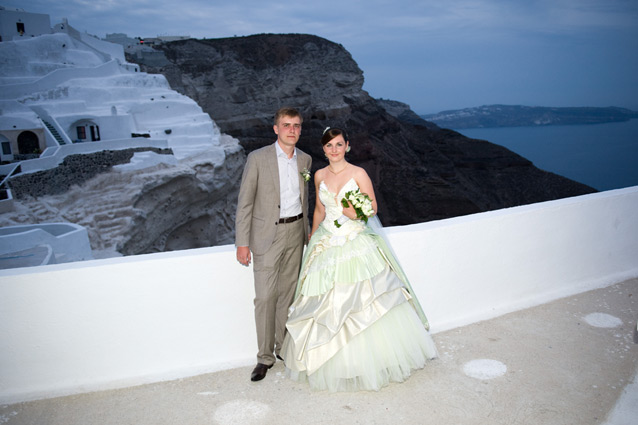 couple was on vacation in Crete before coming to Santorini.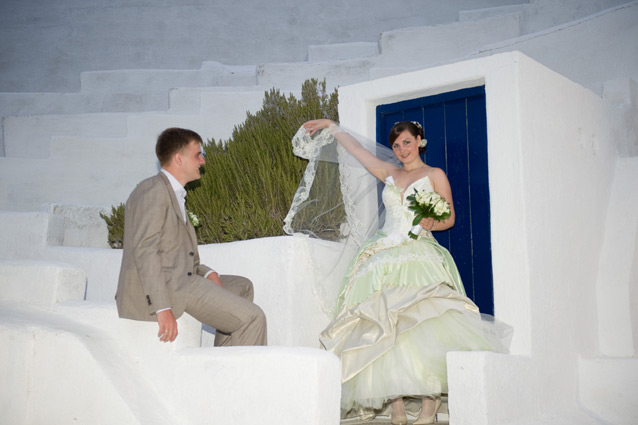 They only stayed in Santorini for two days, just enough to get married and take care of the paperwork.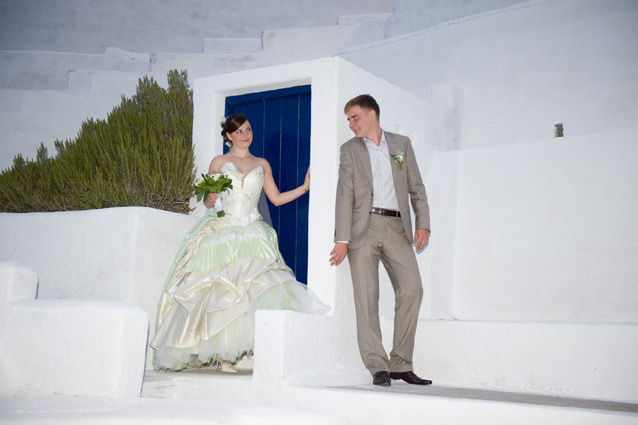 They have chosen to stay at Akrotiri which is less crowded. Their hotel offered a wonderful view and the romantic environment that newlyweds would enjoy.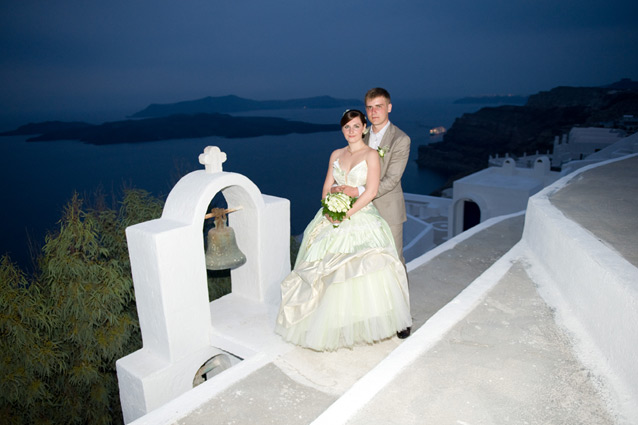 Anastasiya and Konstantin were together for five years before deciding to get married.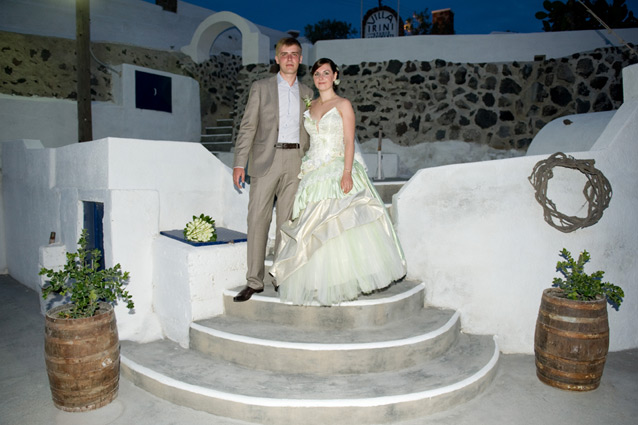 Congratulations guys! Wishes for a long and happy life together!