Nina & Marcus wedding at Agia Irene
October 14th, 2009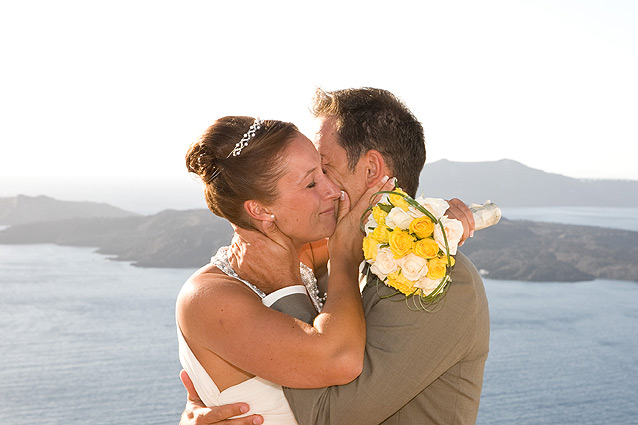 Nina and Marcus came to Santorini from Germany.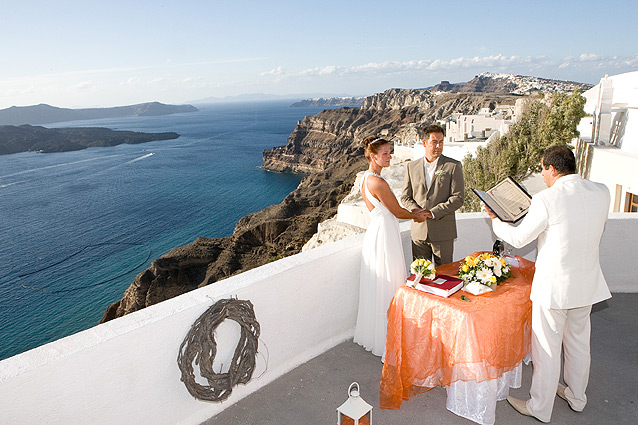 Their wedding took place in October at Agia Irene.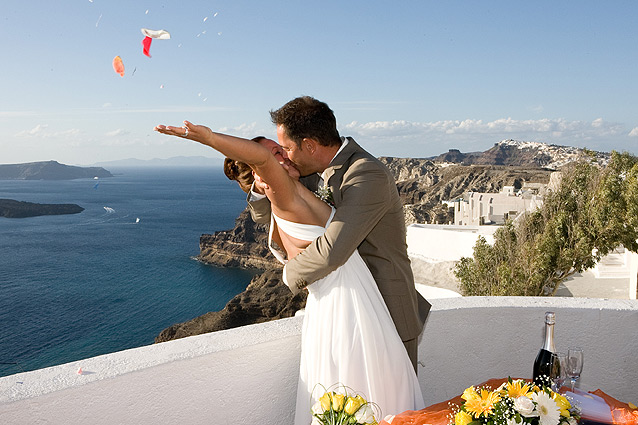 3. The bride looked absolutely stunning as she was going down the stairs to meet the love of her life for the ceremony.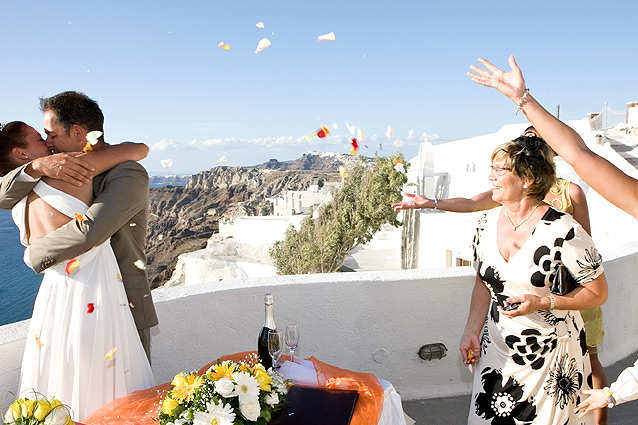 A few friends and relatives attended the beautiful ceremony.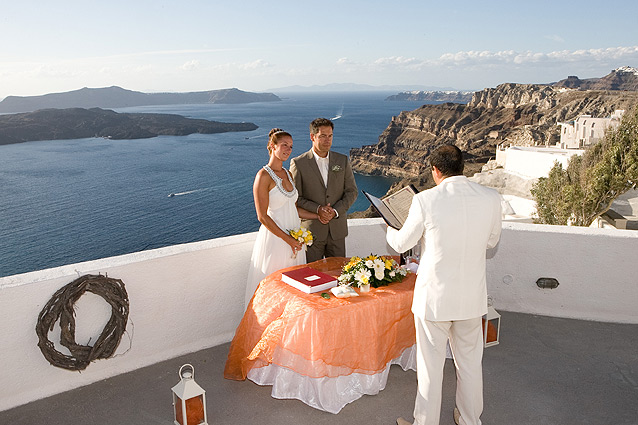 John Kavallaris was the one to lead their way through the ceremony.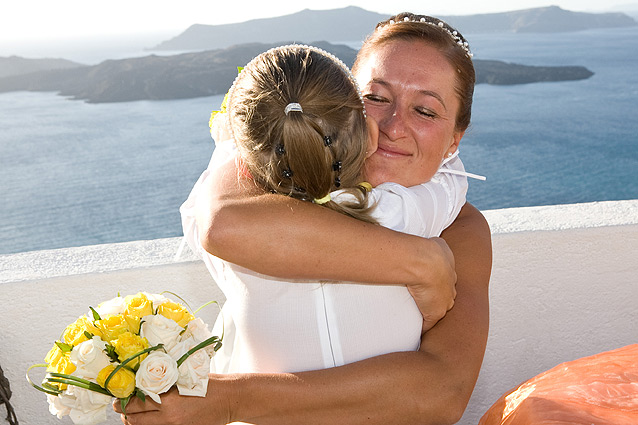 Lea, Nina's beautiful daughter was the one to give away her mother to Marcus and the first to congratulate her in the end.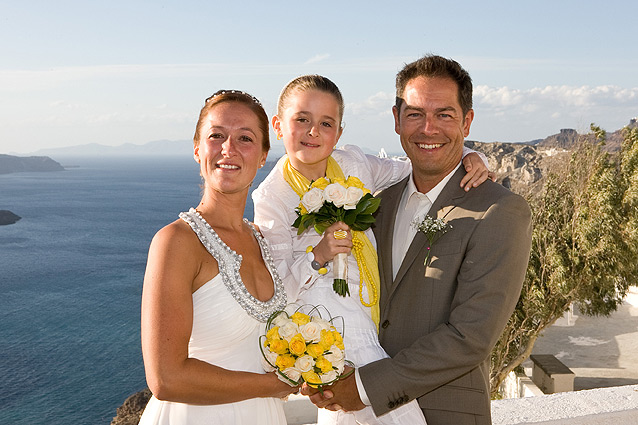 Yellow and cream roses where chosen for the flowers to match the bridesmaids' dresses while the rest of the decoration was in orange.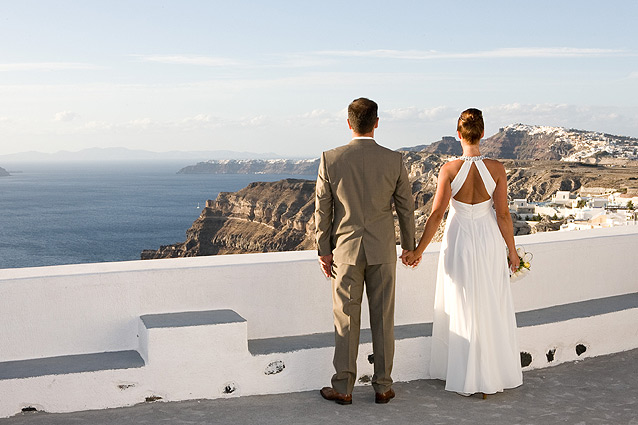 Nina looked like a Greek goddess in that wedding dress.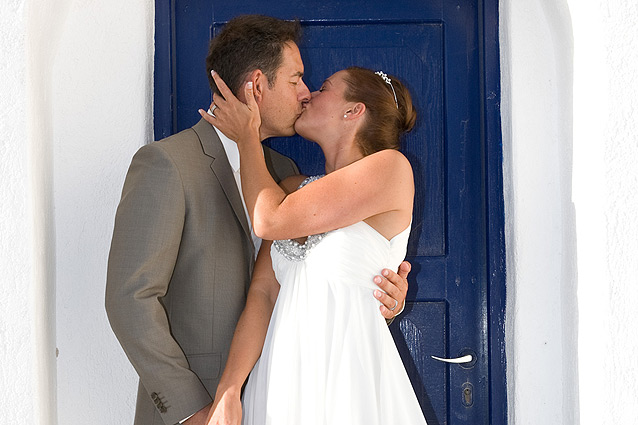 While the bride was given away by her daughter some tears of happiness came to Nina's eyes and as a result some more of the guests became emotional as well.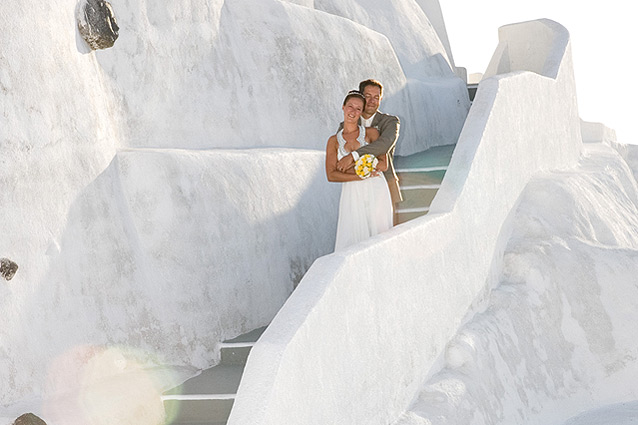 Nina and Marcus combined their wedding with a nice honeymoon around the Greek islands.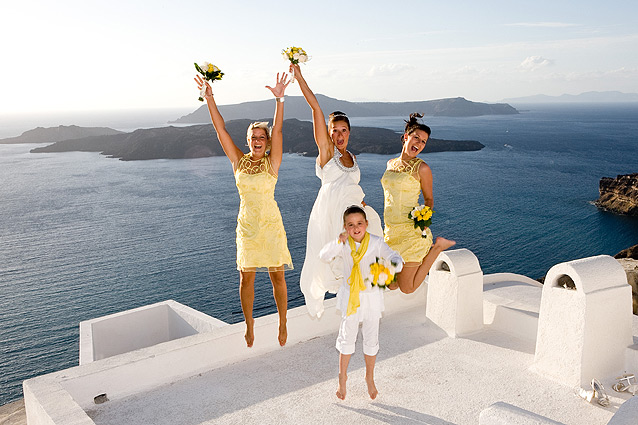 The bride and the three bridesmaids… in the air!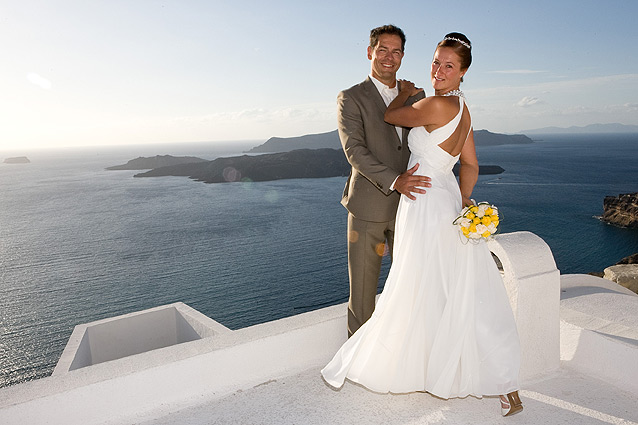 They are so photogenic that it seems almost as they are dancing...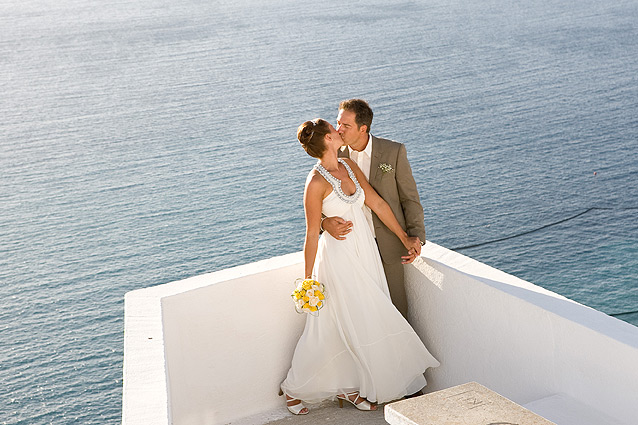 A little kiss for the bride...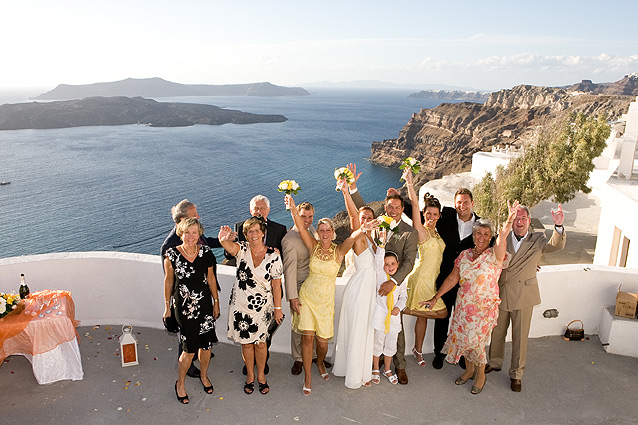 If you have heard of a rumour that German people are grumpy and serious here is a photo to prove the rumour wrong! Have you seen a happiest party?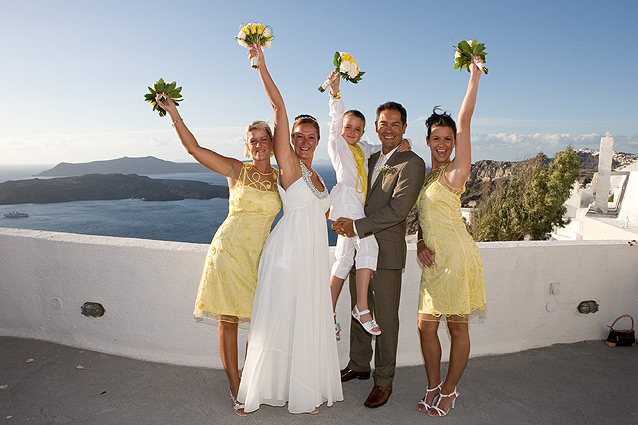 After the ceremony everybody went to Fira for dinner.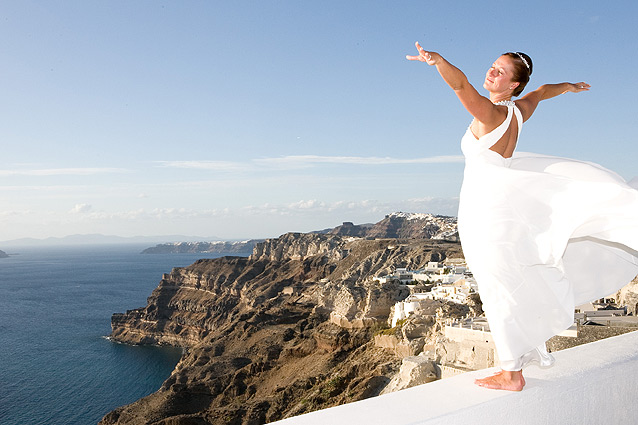 This is not a bride… this is a fairy…