Unica & Lorenzo wedding at Agia Irene
October 3rd, 2009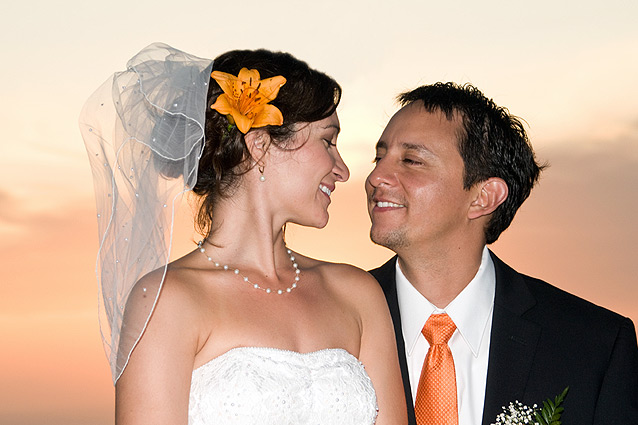 Unica and Lorenzo came all the way from Santa Fe to get married.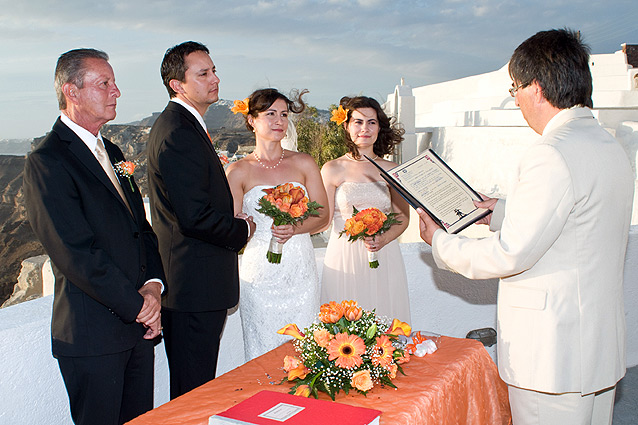 Lorenzo's father was his best man while Unica's sister was her bridesmaid.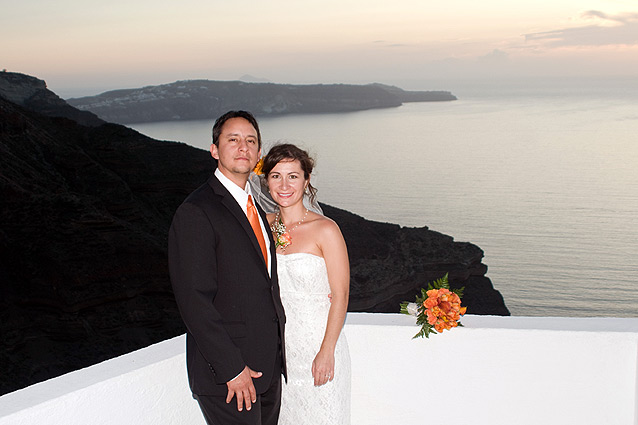 A variety of orange flowers was used for the bridal bouquet.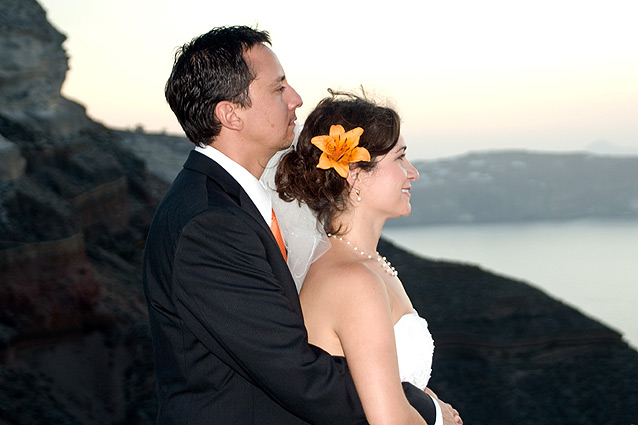 Orange was the theme colour of the wedding.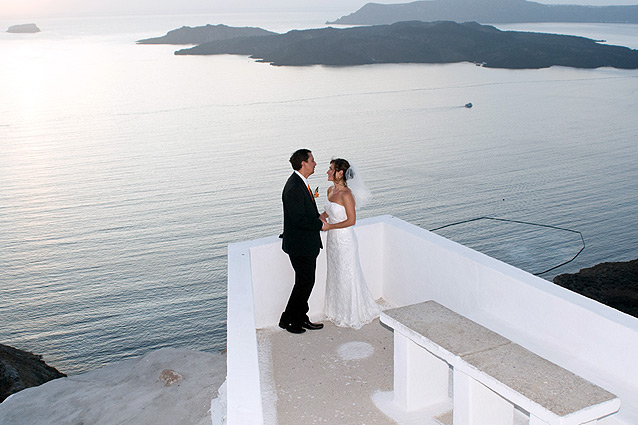 The ceremony took place at the chapel of Agia Irene.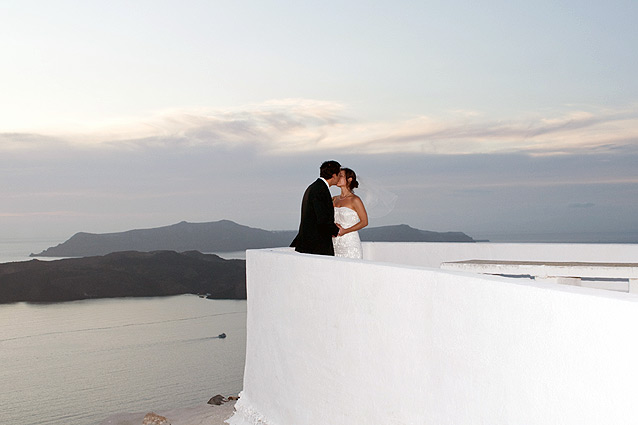 A few of the closest relatives and friends attended the ceremony.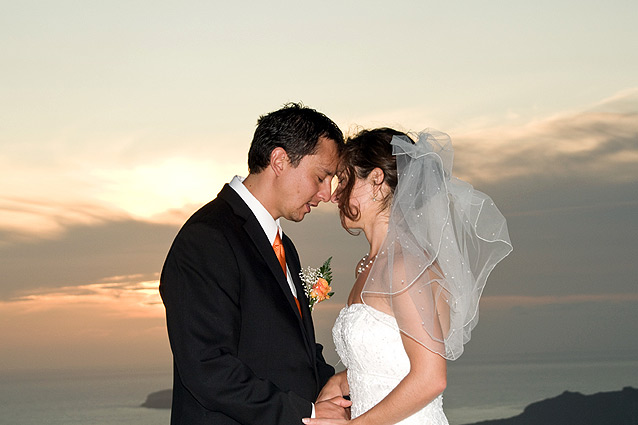 Lorenzo was very emotional during the ceremony although he seemed to be really calm in the beginning.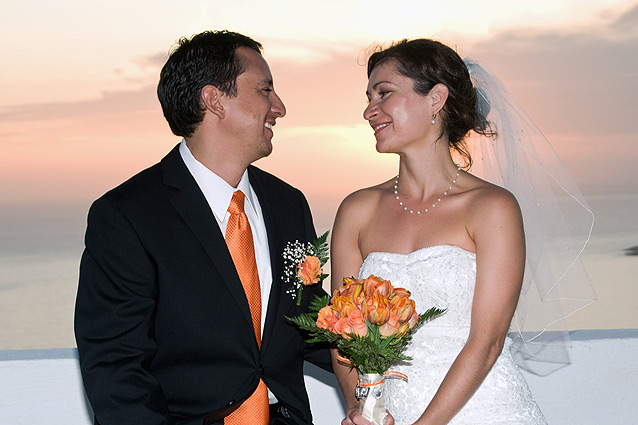 The bride and groom exchanged their own vows during the ceremony making us all touched with emotion.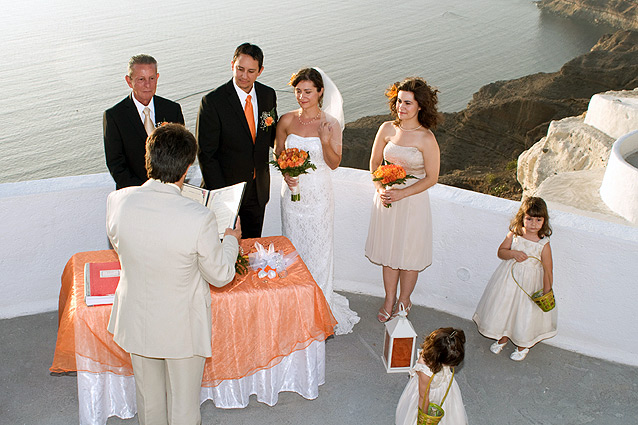 The two little bridesmaids were scattering rose petals to lead the bride to her position.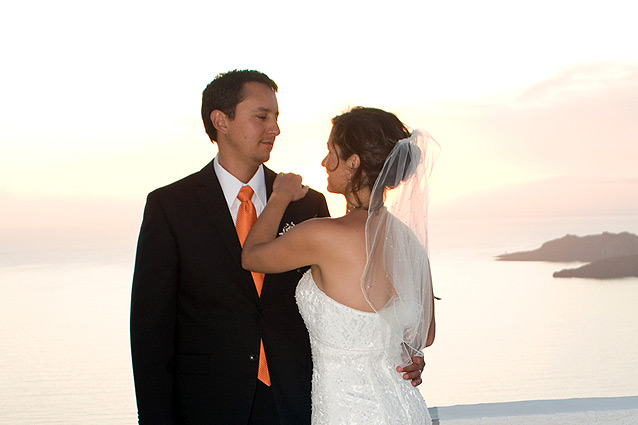 The wedding reception took place at a nice restaurant in Fira right after the ceremony.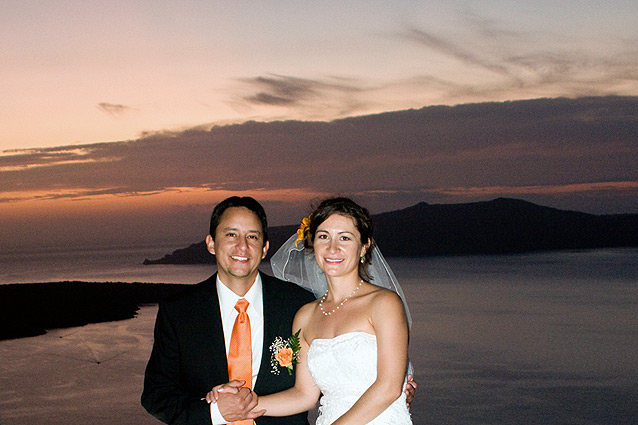 While all the guests were waiting at the restaurant Unica and Lorenzo followed the photographer around Fira for some more photos.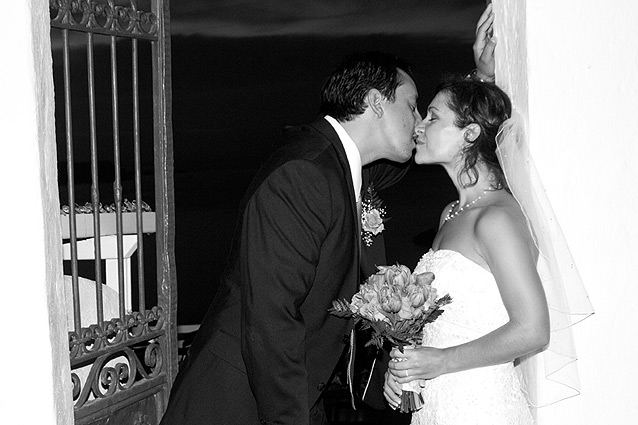 The cake was cut right before dinner at the restaurant.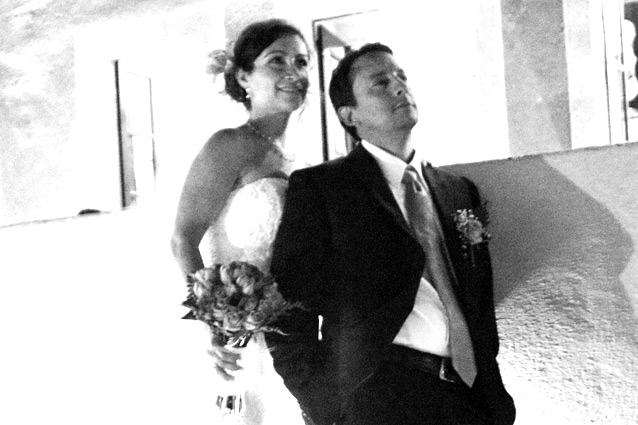 Congratulations guys! May you have a long, happy life together!