Kelly & Ray wedding at Agia Irene
July 30th, 2009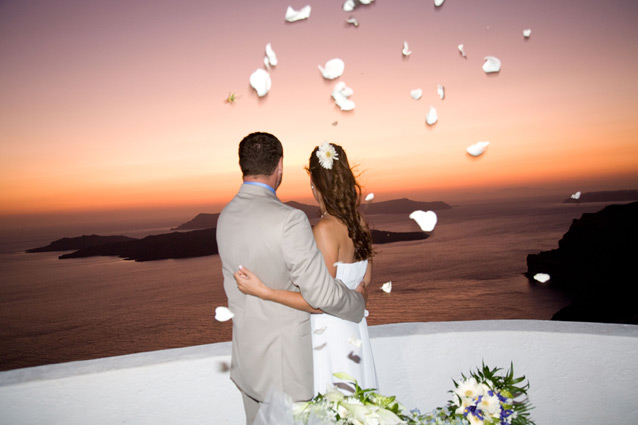 Kelly and Ray came from the United Stated to get married in Santorini.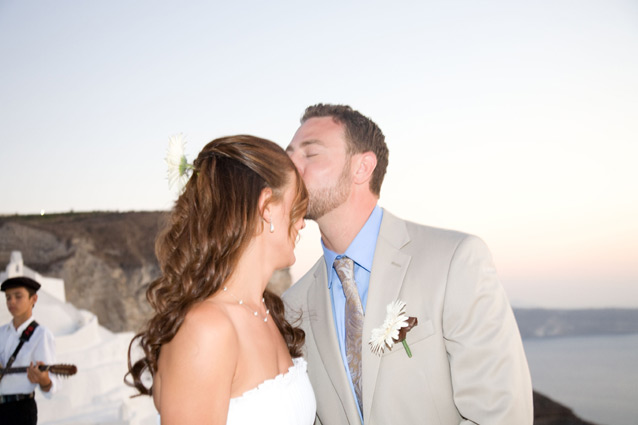 It was Kelly's idea to get married away from their home and Santorini seemed the best place to do it.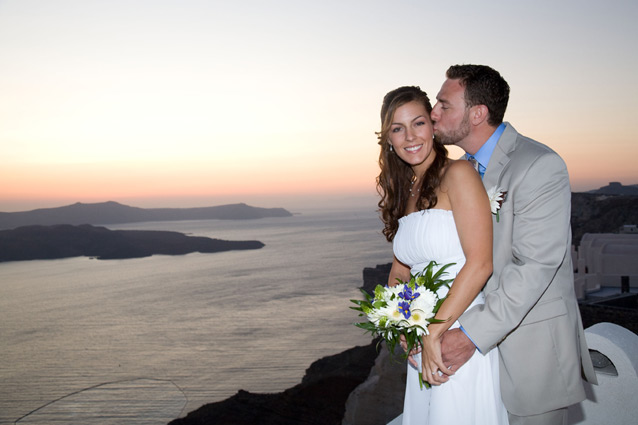 The wedding ceremony took place at Agia Irene chapel.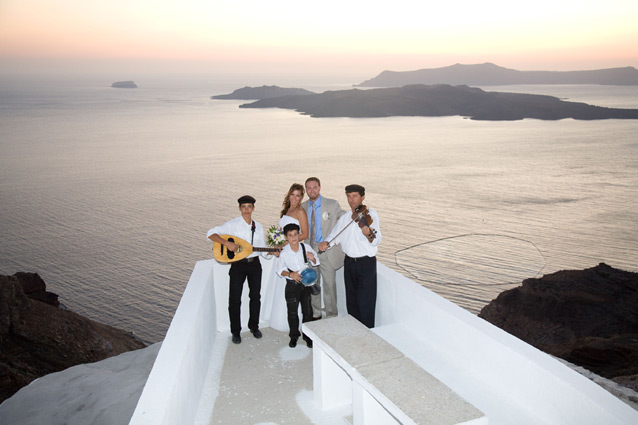 Ray was on time and Kelly was so late that they almost missed the sunset.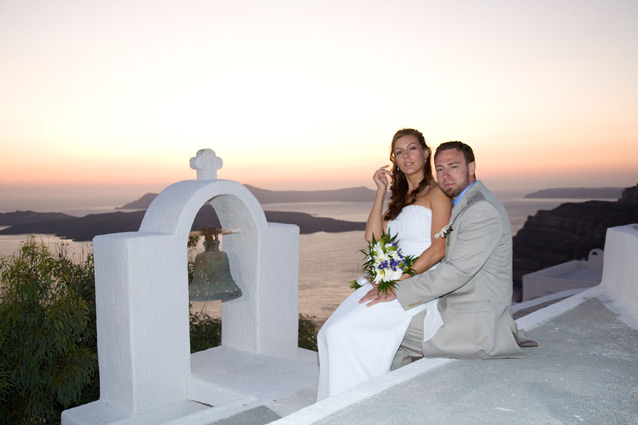 Kelly's delay was mainly due to the fact that she forgot her bouquet back at the hotel, that's how anxious she was.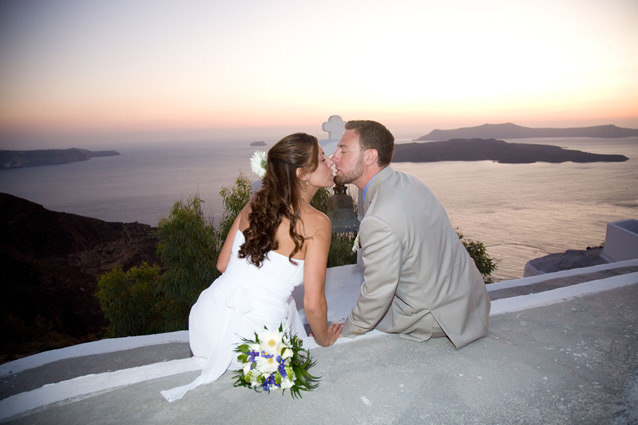 Ray stood patiently waiting for the love of his life to come.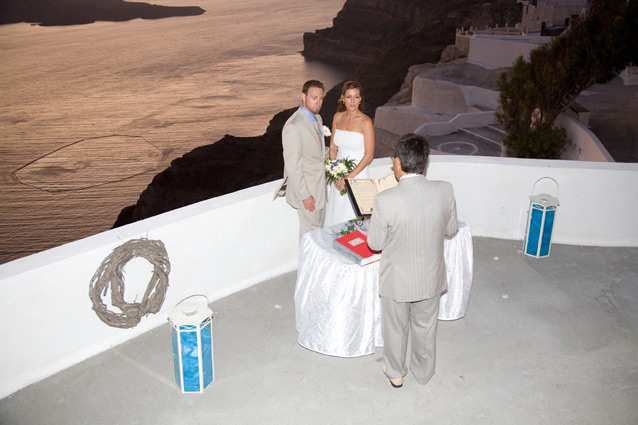 When Kelly finally arrived and the ceremony began, Ray was so emotional that he brought tears to our eyes.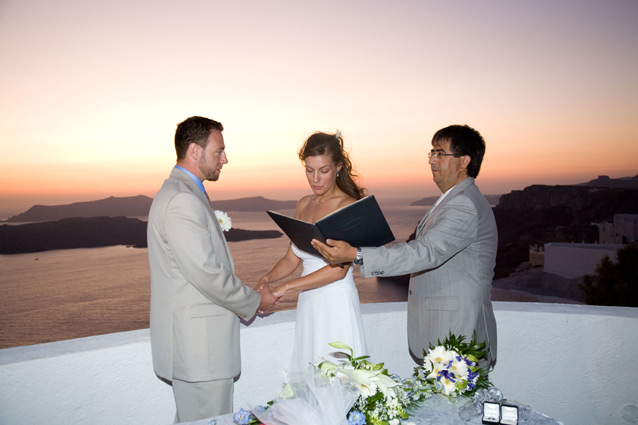 Because of Kelly's delay the ceremony took place at the exact time of the sunset and the sky looked really impressive at the background.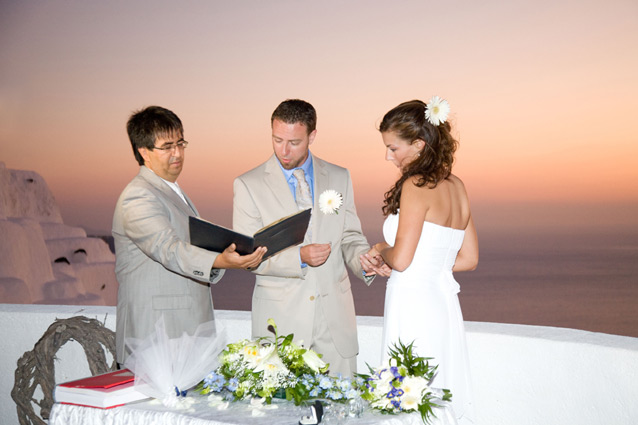 Kelly looked extremely beautiful with her white dress and simple but elegant hairdo.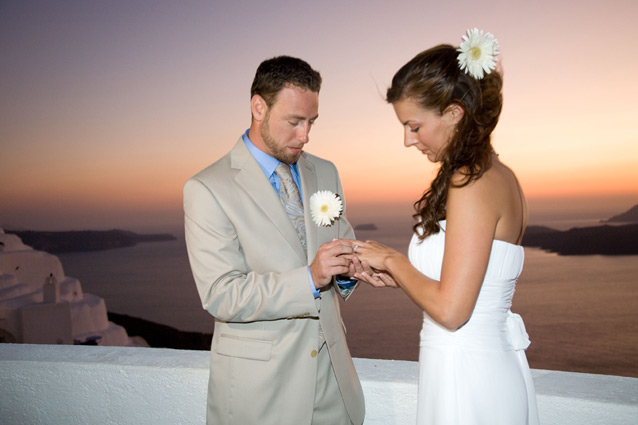 As soon as the rings were exchanged the ceremony was almost over.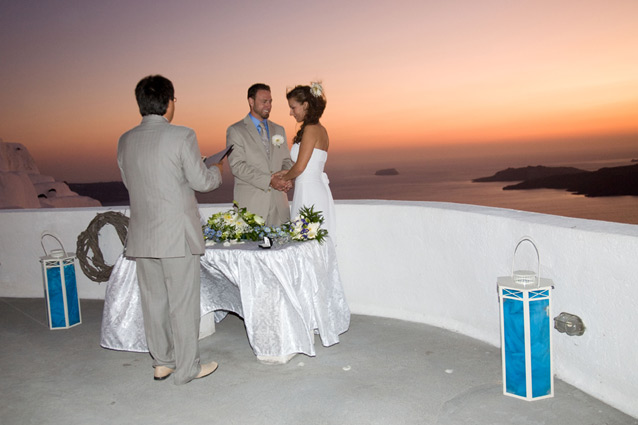 The colour theme of the wedding was white and blue.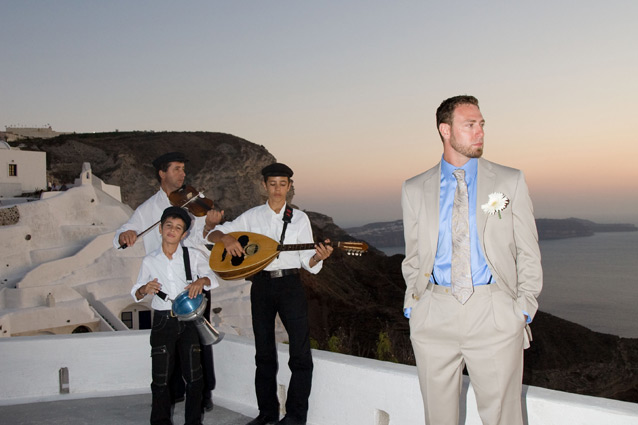 Greek musicians were entertaining Ray with some traditional music while he was waiting.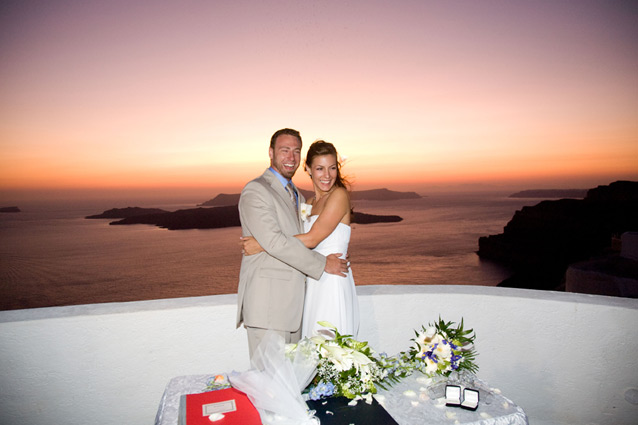 The musicians kept on playing even after Kelly arrived.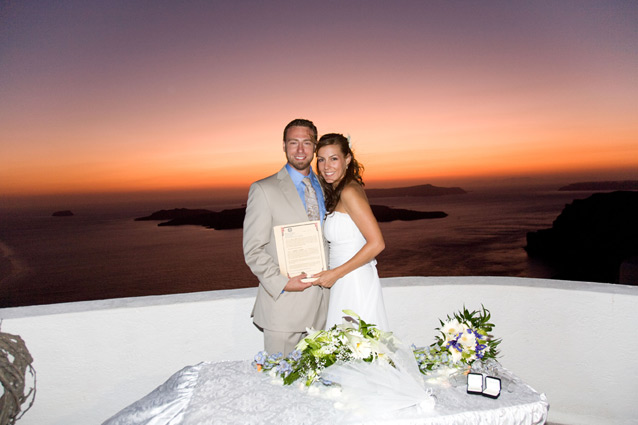 The sunset was absolutely magical on the 30th of July.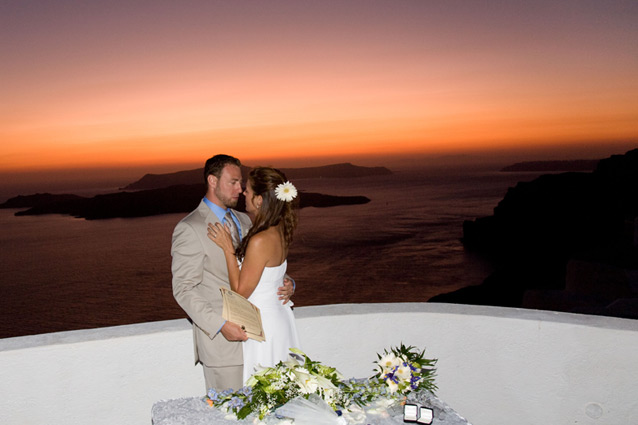 Kelly was absolutely gorgeous and Ray was very handsome so the sunset was the only thing missing to complete the scenery.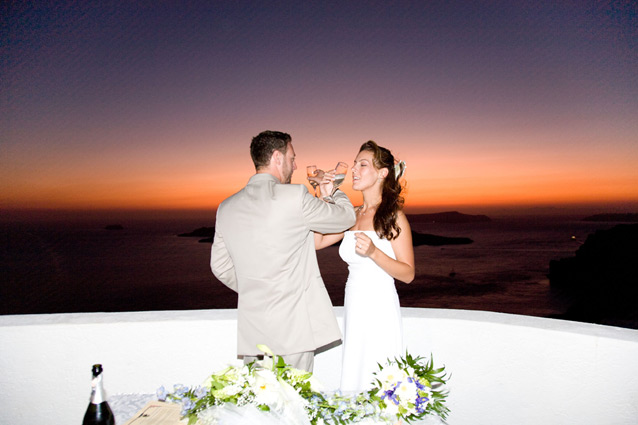 After the ceremony it was time to make a toast!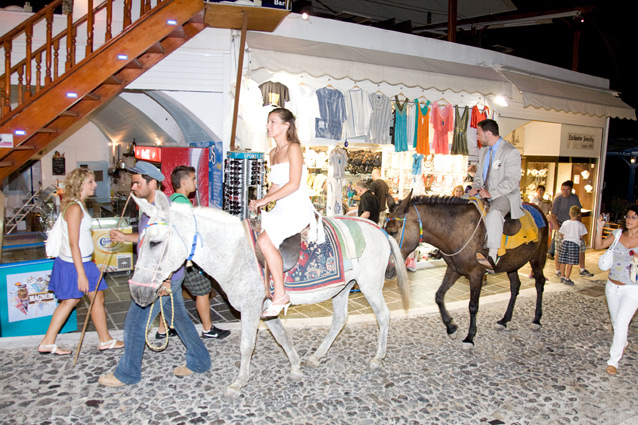 It didn't take Kelly long to convince Ray to go on a donkey ride back in Fira.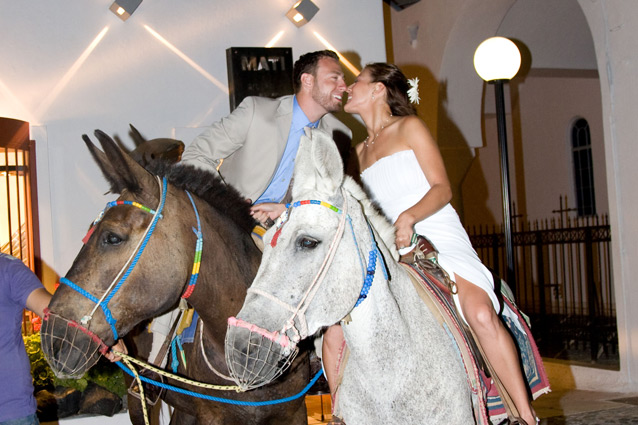 They both seemed to enjoy the ride.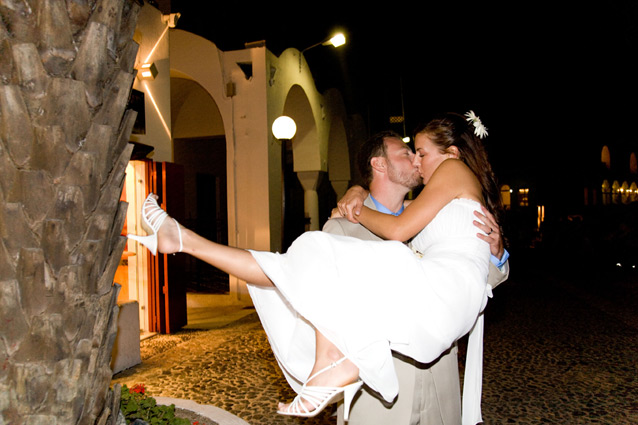 After this nice donkey ride and a little kiss to the bride it was time to go for dinner.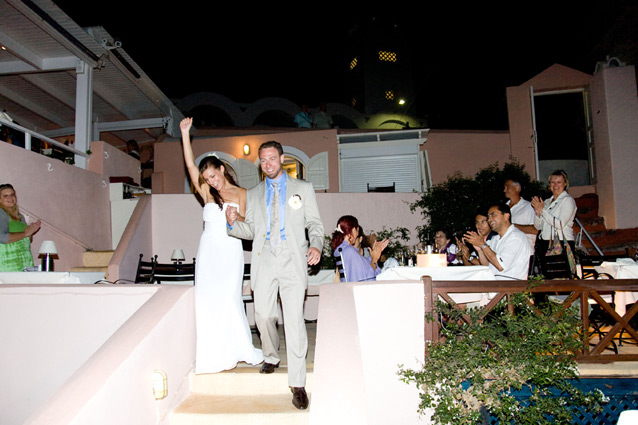 People were clapping and wishing as the newlyweds were entering the restaurant where they would have dinner after the ceremony.