Peg & Dan wedding at Agia Irene
June 30th, 2009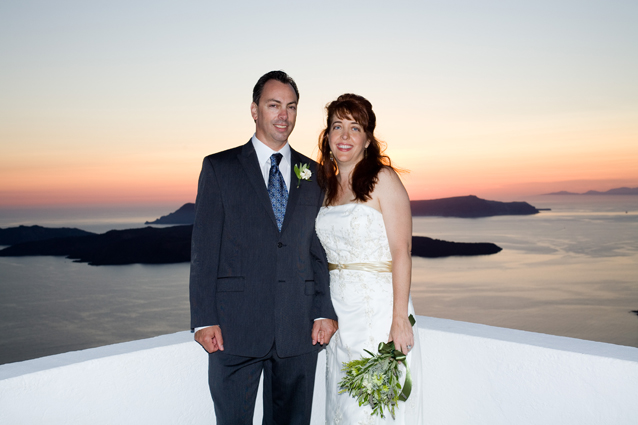 Peg and Dan are a lovely-looking couple who chose to get married at Agia Irene chapel close to Fira.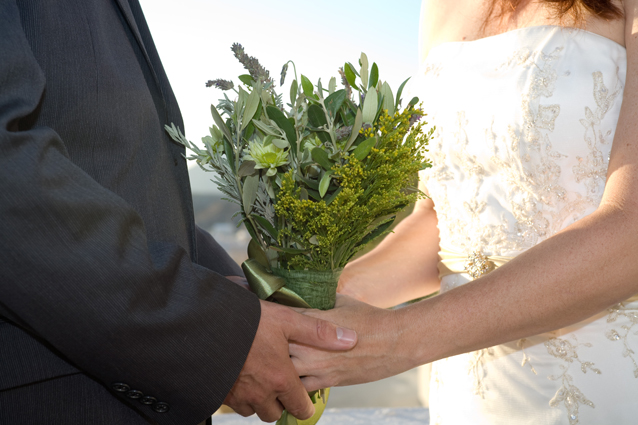 The bride wanted the bouquet to be simple, with olive tree stems, flowers and herbs to match the spirit of the island.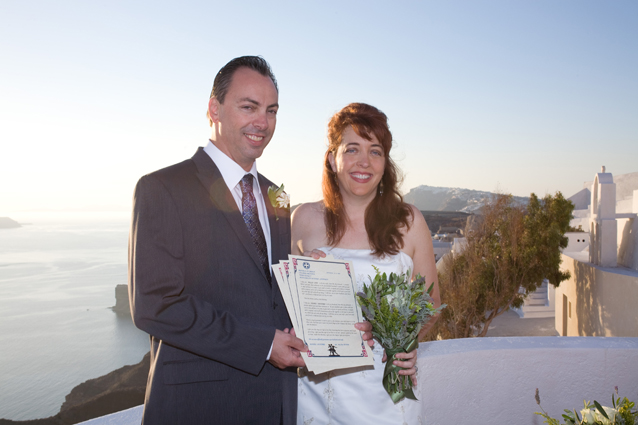 The ceremony took place on the 30th of June during sunset.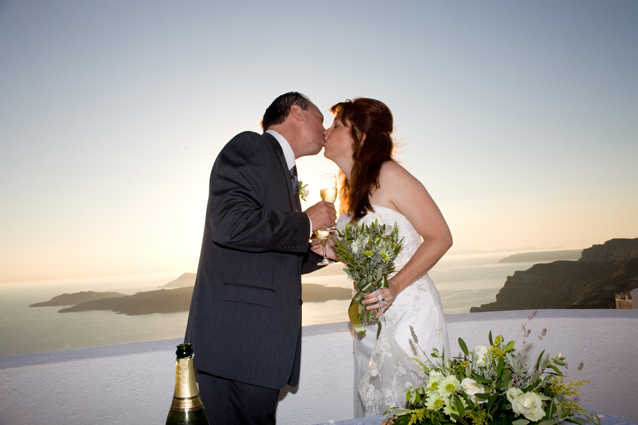 The couple looked very much in love and they couldn't stop smiling and kissing.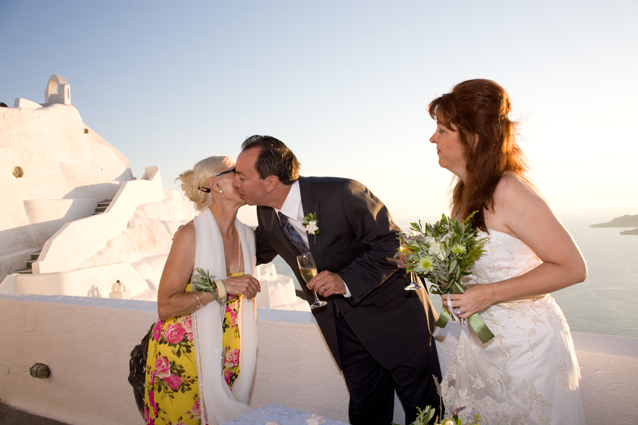 Some of the closest friends and family were lucky to be in Santorini for this special occasion.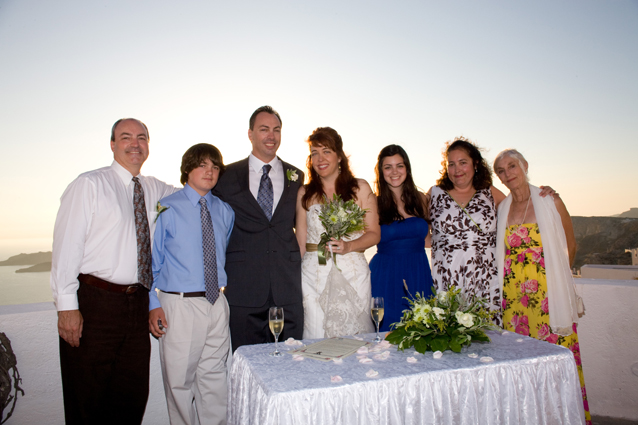 Guest and couple photos after the ceremony are never enough.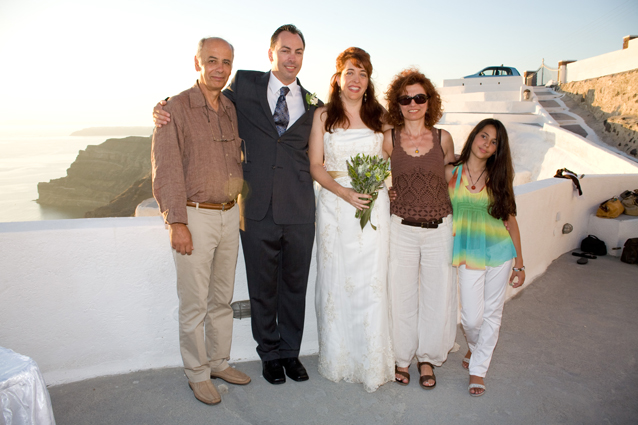 There is still time for photos as the time of the sunset is arriving.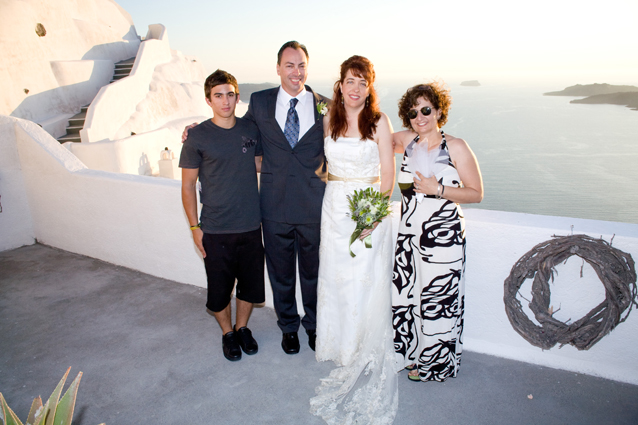 Agia Irene is a privately-owned, traditional, whitewashed chapel outside Fira chosen by many couples such as Peg and Dan to get married.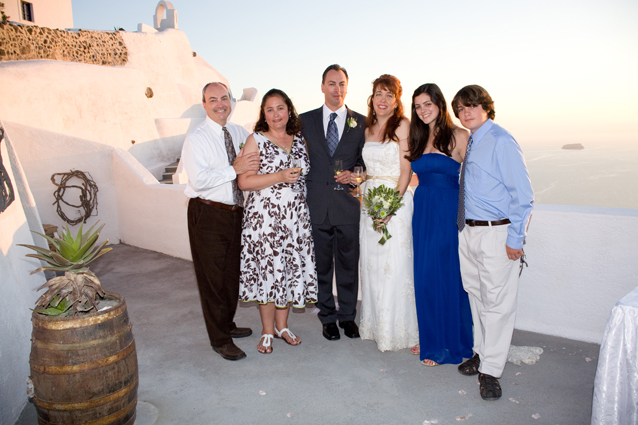 The guests seem to like the location.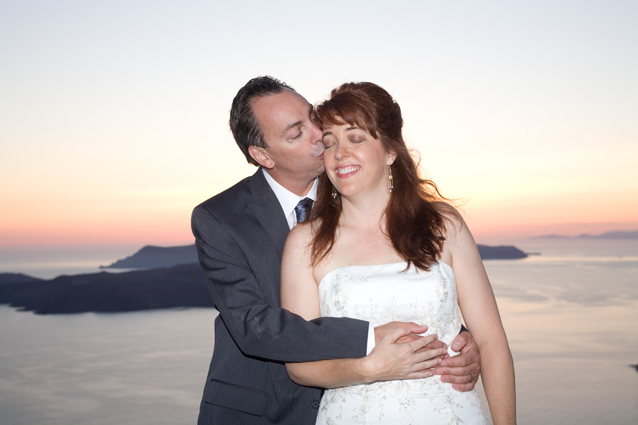 Dan can't be away from his bride not even for a second.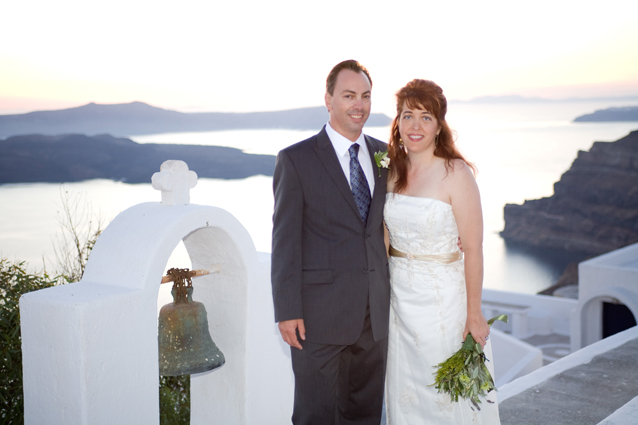 The newlyweds both looked great!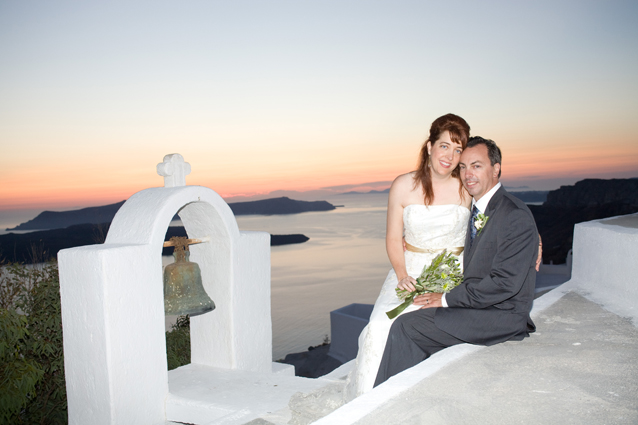 Sunset time... the most romantic moment of the day...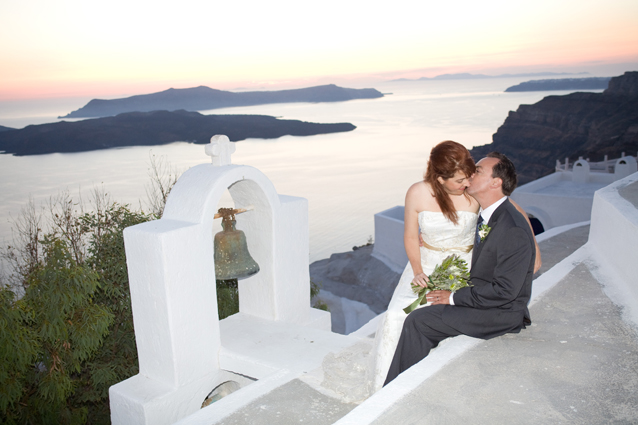 A little kiss to the bride...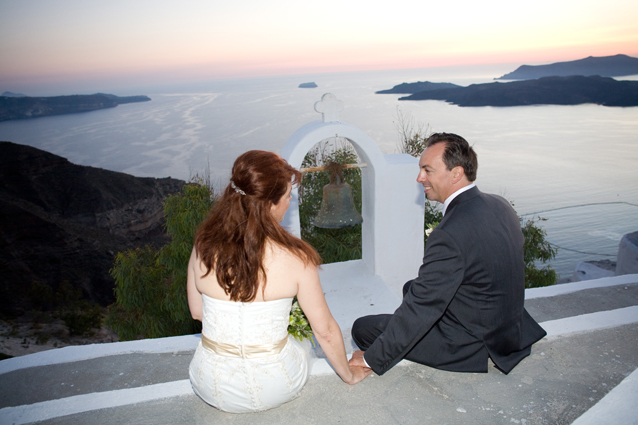 Holding hands, gazing at the future and smiling. The perfect moment...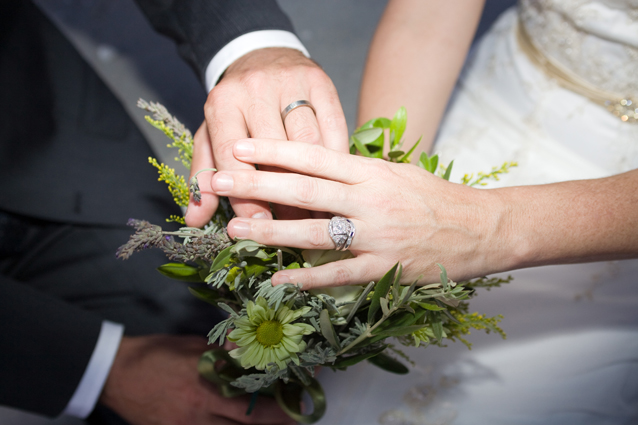 May you have a long and happy life together!