Anton & Ekaterina wedding at Agia Irene
August 7th, 2009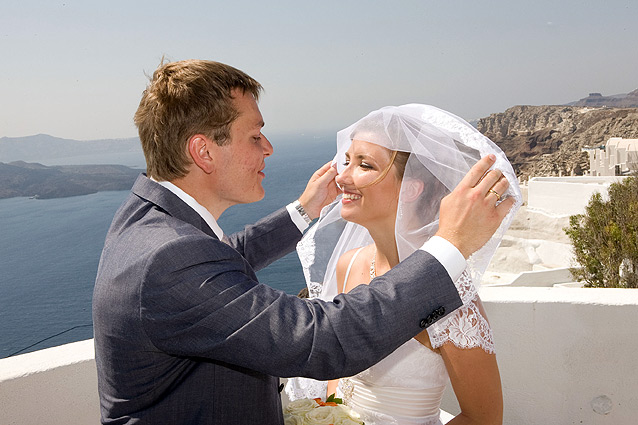 Anton and Ekaterina cam all the way from Russia to get married in Santorini.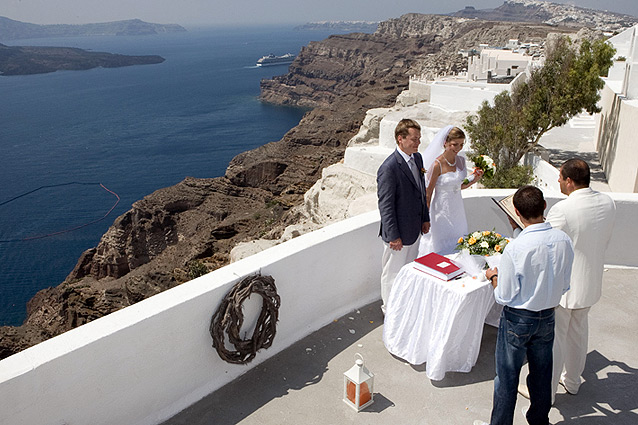 A few friends and family were there to share the couple's joy.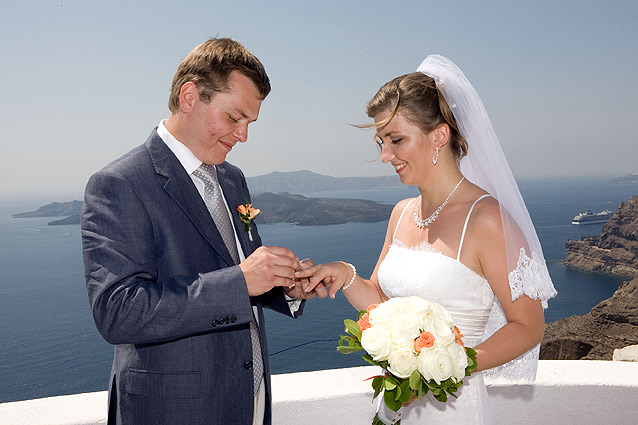 The vows were exchanged in Russian and a Russian speaking person was there to translate the whole ceremony in Russian.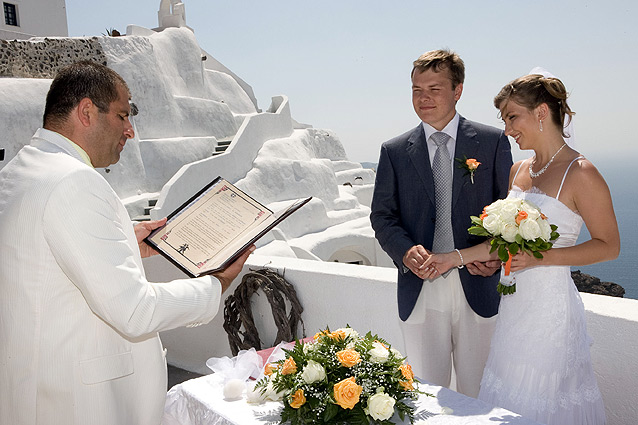 The theme colours were white and orange.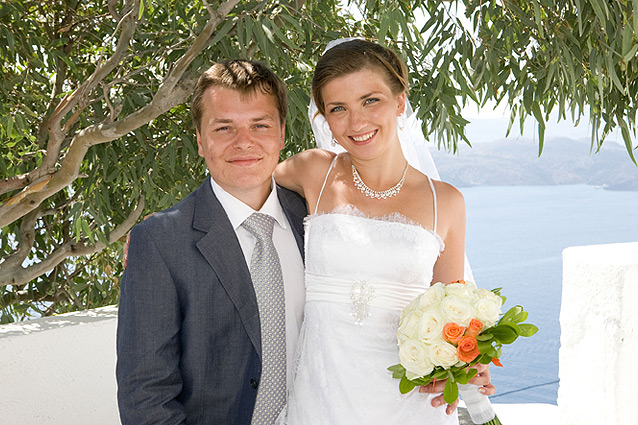 The ceremony took place quite early so it was really hot and sunny.
Greek musicians kept company to the couple and guests the whole time.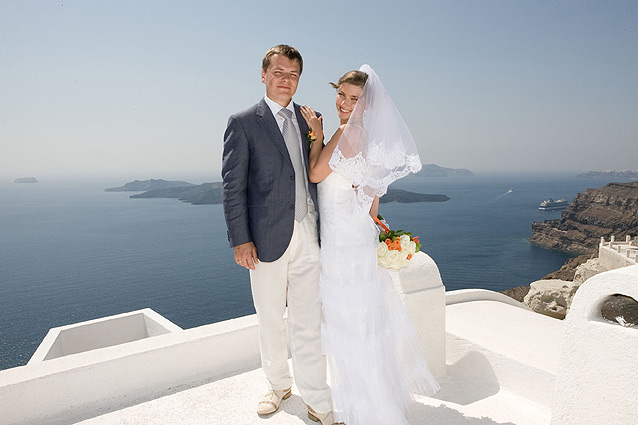 After the ceremony the photographer kept taking pictures for a long time.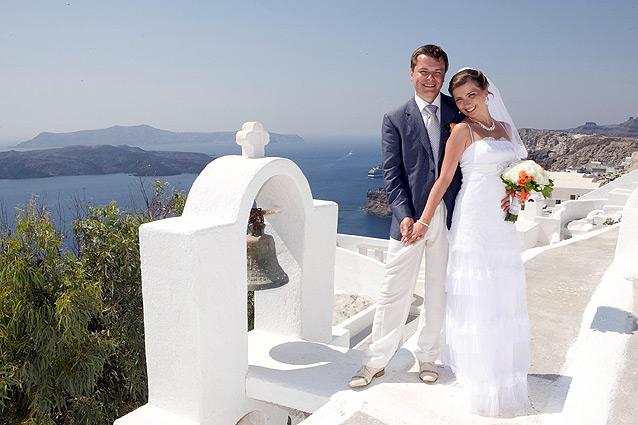 In the end they all decided to go on a tour around the island to get some pictures.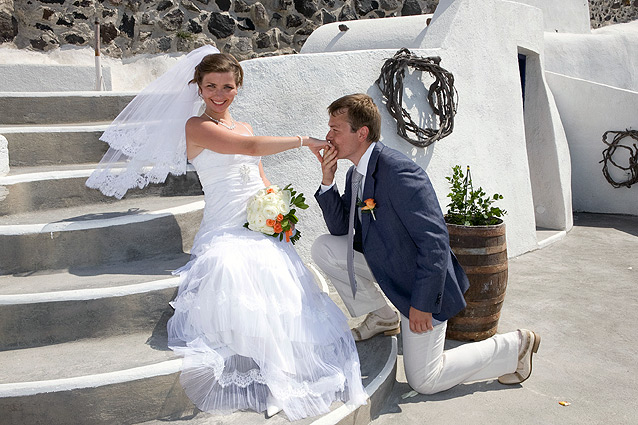 And then they would head back to the restaurant to have dinner.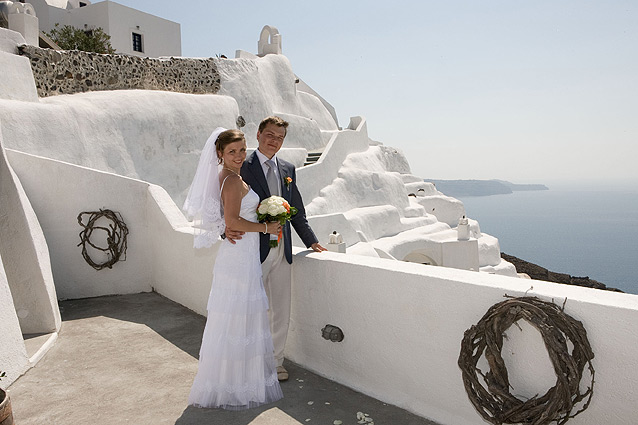 Both the bride and groom looked really happy.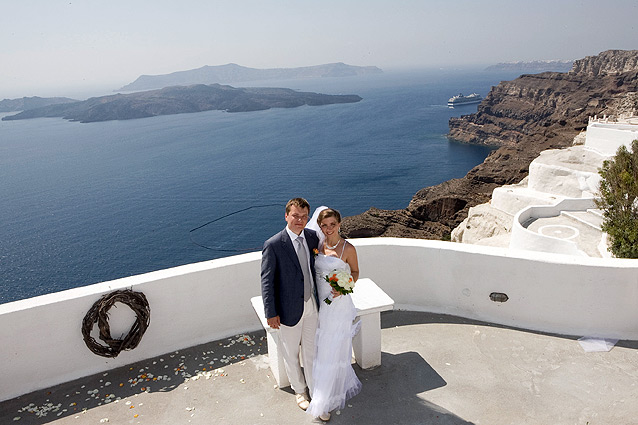 A few hours before the wedding the bride had several games and tests prepared for the groom.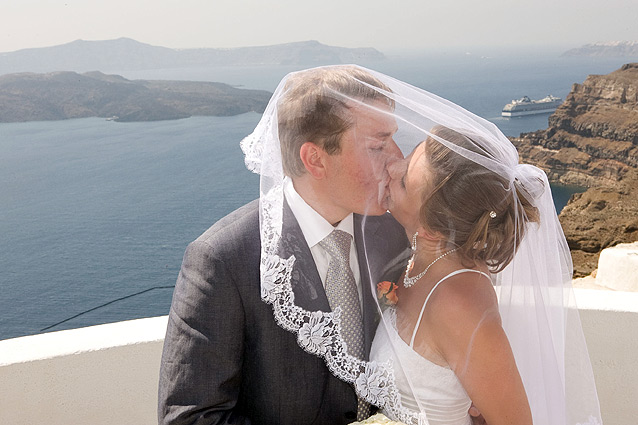 One of the tests that Anton had to go through was finding out which was the lipstick mark made by Ekaterina on a piece of paper with several other lipstick marks made by other girls.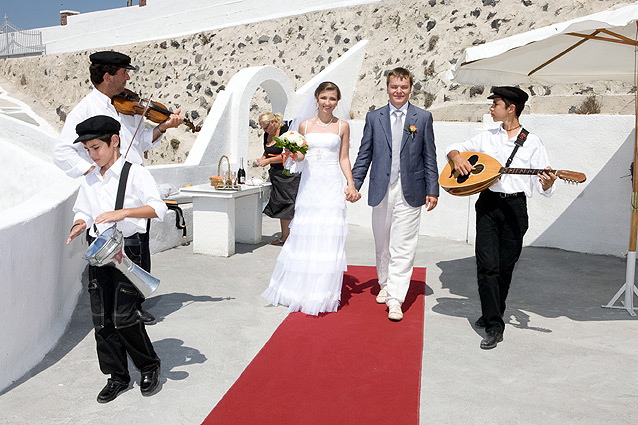 The musicians escorted the couple to the place where they should stand for the ceremony.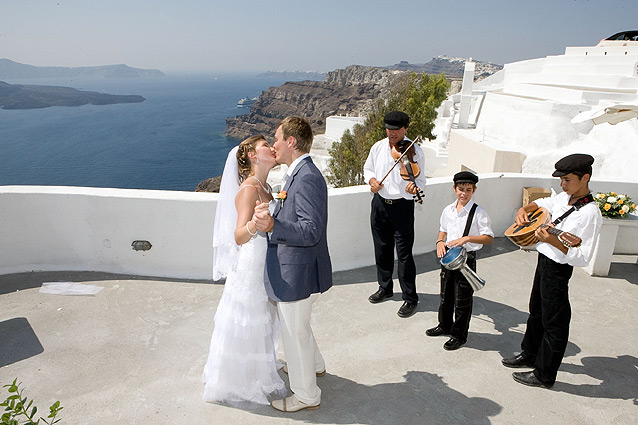 In the end they had some time for their first dance as a married couple.