Courtney & Milos wedding at Agia Irene
June 1st, 2009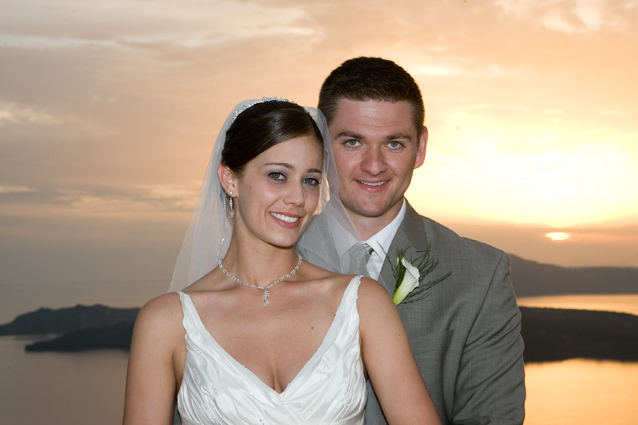 Milos and Courtney came from the United States to get married in Santorini.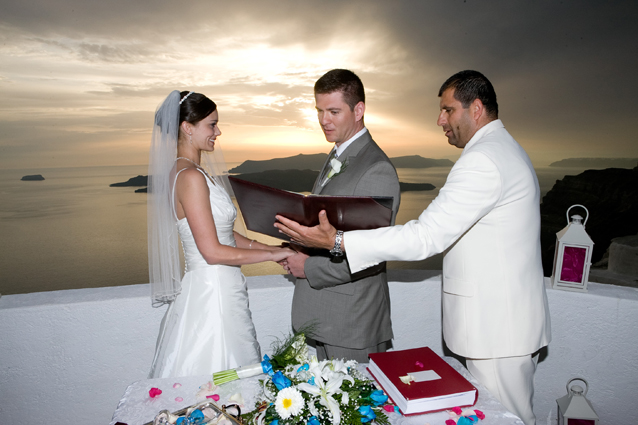 John Kavallaris was the one who performed the ceremony at Agia Irene chapel on the 1st of June.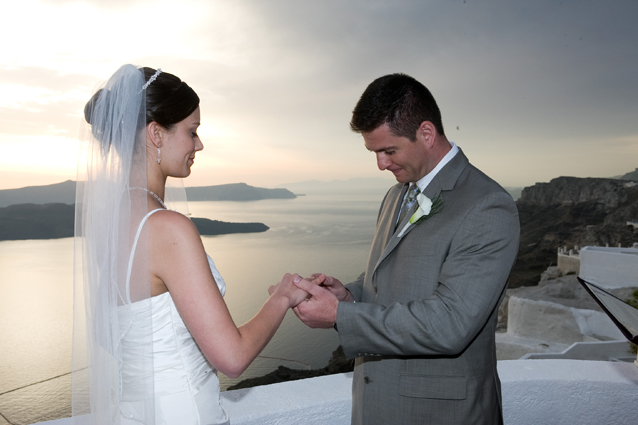 There were about 40 guests attending the ceremony all coming from the United States or Serbia, the groom's country of origin.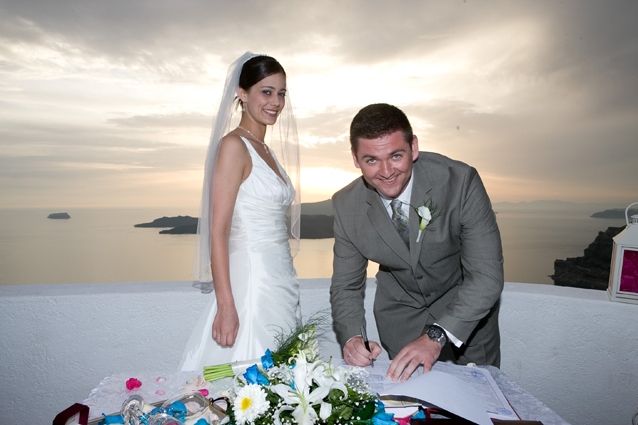 The wedding took place at sunset time and the couple reached the chapel by car, Milos was waiting at the lower level for Courtney and her father gave her away the traditional way.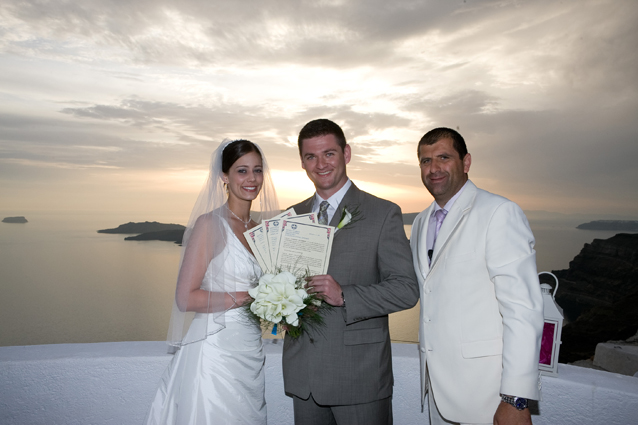 The bridal bouquet was made out of white lilies and a matching boutonniere was made for the handsome groom.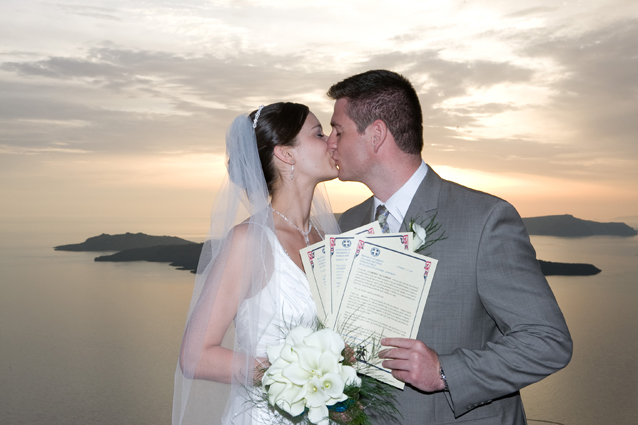 They both attended the same university and worked on campus together in the same department.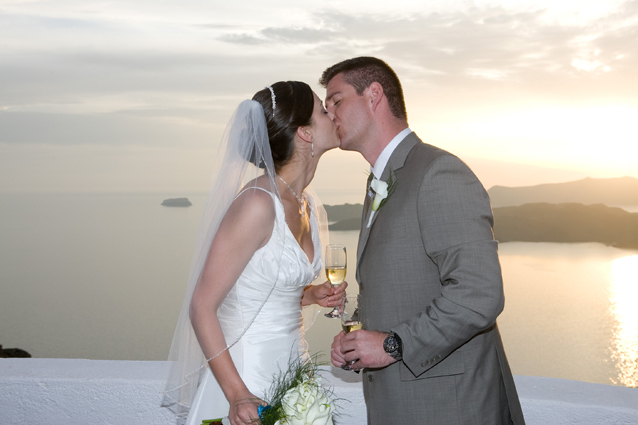 Milos kept asking Courtney out for about a year till she finally said yes! Good thing Milos was so persistent...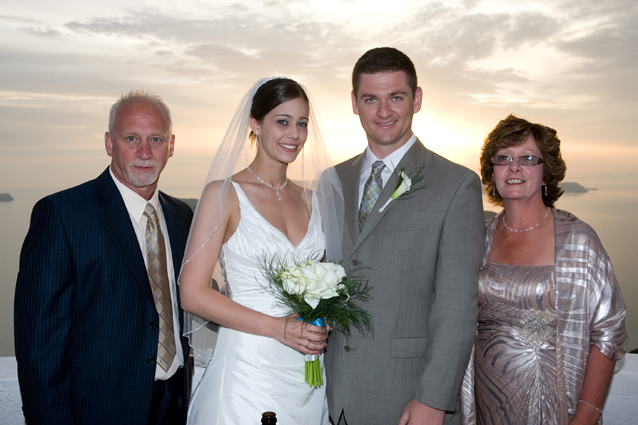 Courtney's mother and father were very happy to see their beautiful daughter get married.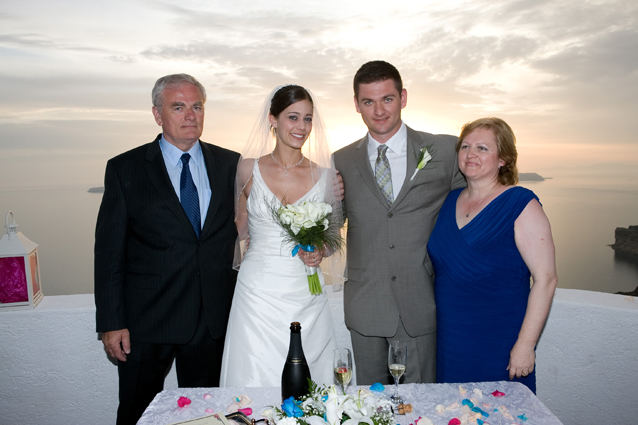 The groom's father was very emotional throughout the ceremony.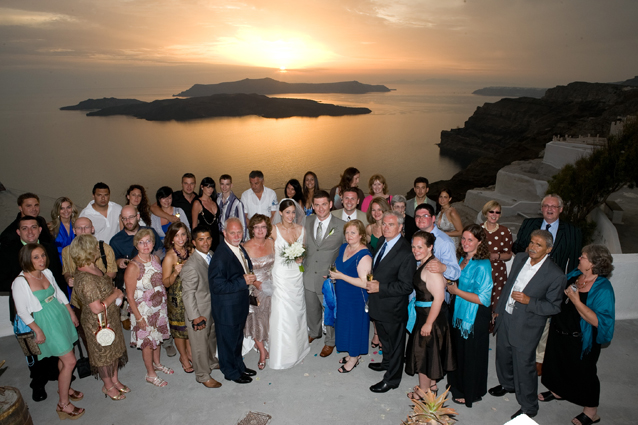 This is one happy group! Family and friends...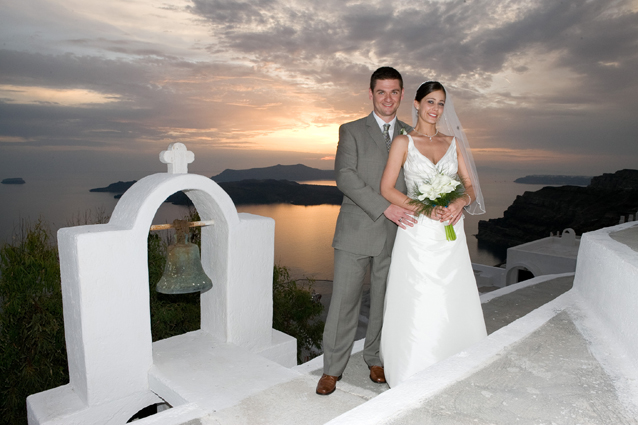 Courtney was absolutely gorgeous in her white dress. Lucky Milos!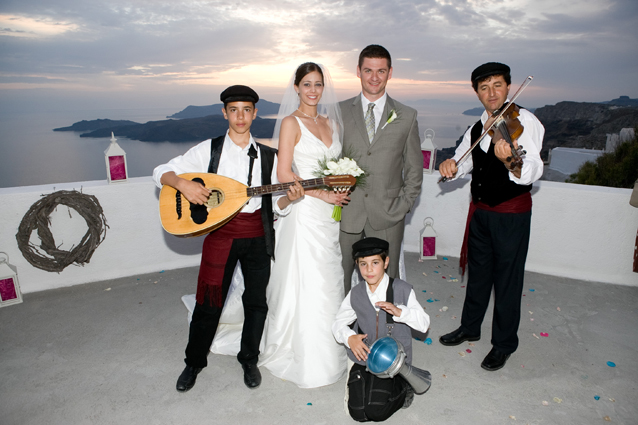 Traditional musicians played Greek music before and after the ceremony.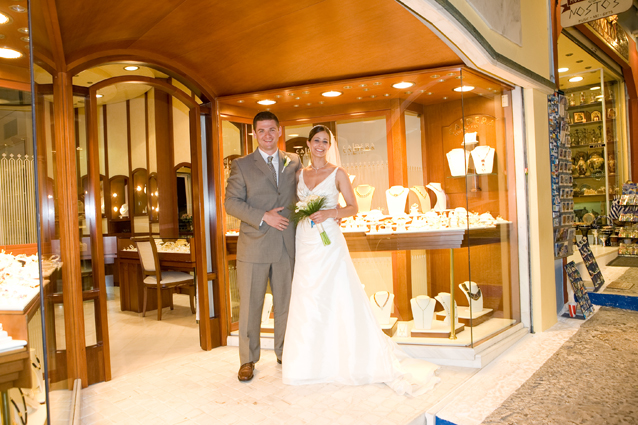 After the ceremony the newlyweds took a stroll in the center of Fira for some more photos.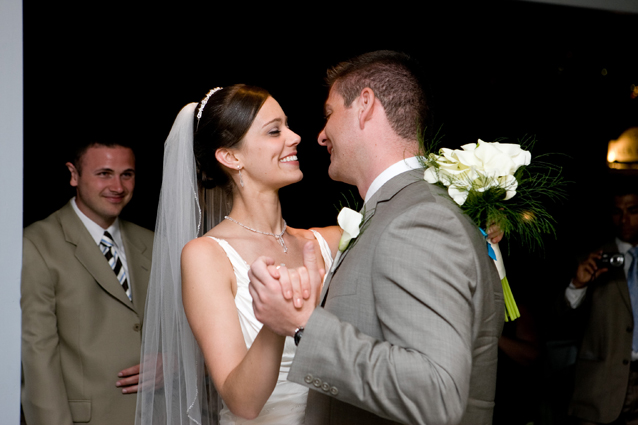 They had their reception at Archipelagos restaurant and they danced their first song as a married couple to the music played by the Dj.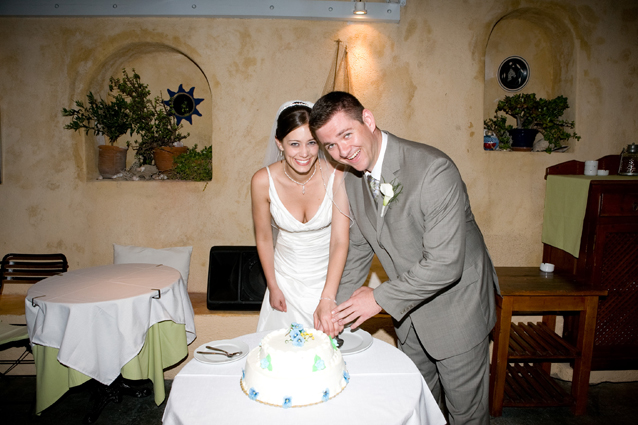 Cutting the cake was an easy task for them but eating it was easier! Congratulations guys! A long and happy life is waiting for you...