Aurelian & Cristina wedding at Anastasi
June 14th, 2009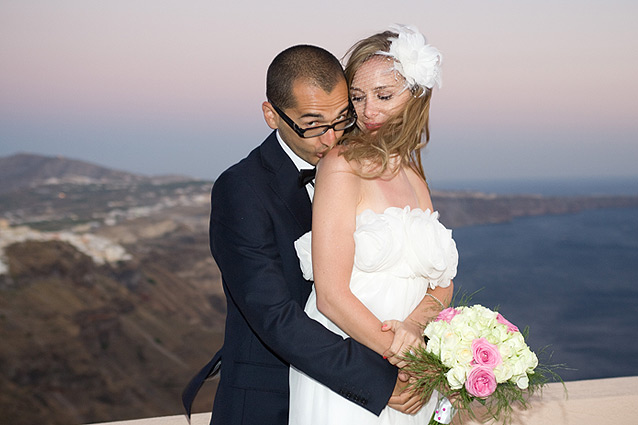 Aurelian and Cristina came all the way from Romania to get married here in Santorini.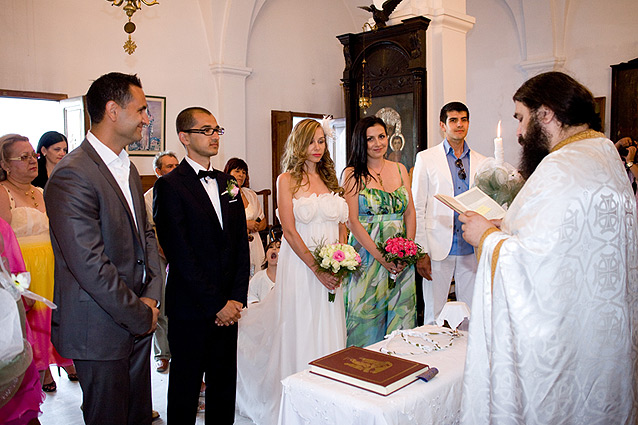 A few of the closest friends and family attended the ceremony at Anastasi church in Imerovigli.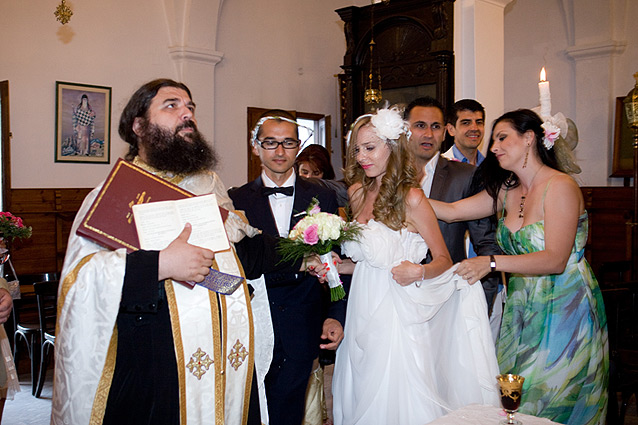 Father Panagiotis was present once more to perform the ceremony since both bride and groom are Orthodox.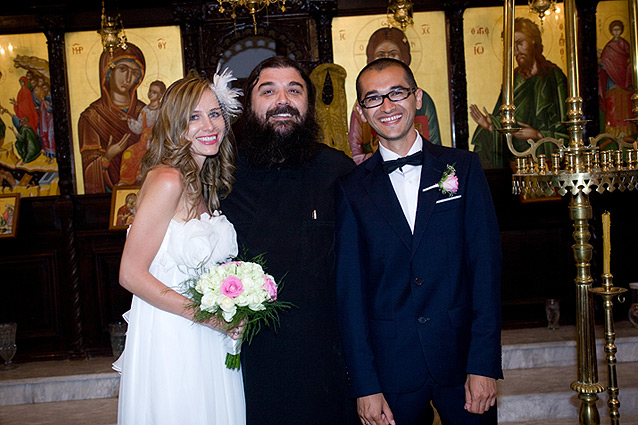 The priest, guests and couple were all smiles!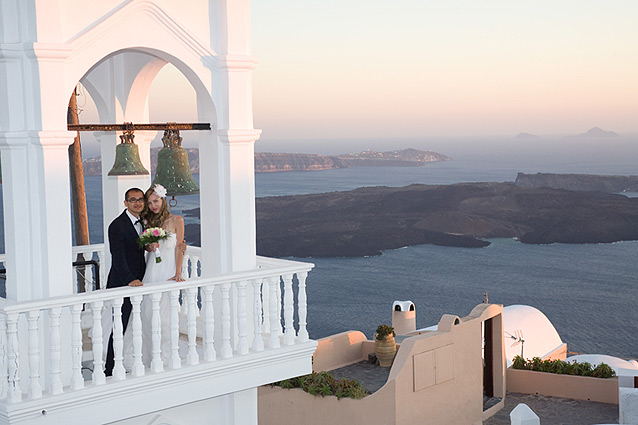 The bell tower of Anastasi church is one of the most photographed spots in Santorini.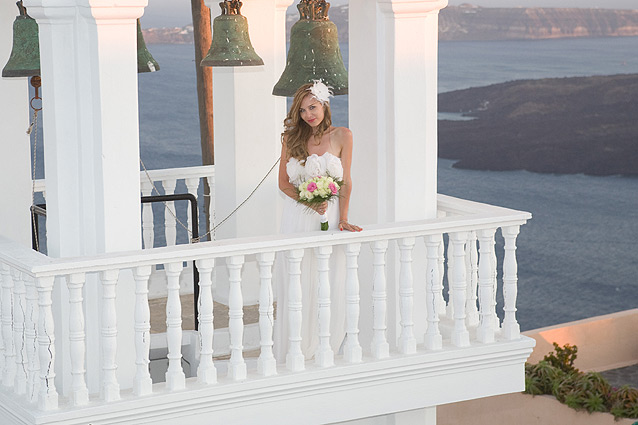 Cristina was absolutely stunning on her wedding day!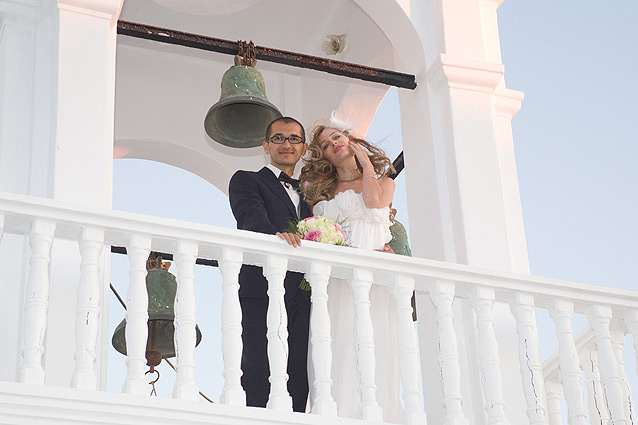 Aurelian and Cristina had forgotten to bring the wreaths used at all Orthodox weddings so olive branches were turned into wreaths to be used at the ceremony since no wedding could go on without them.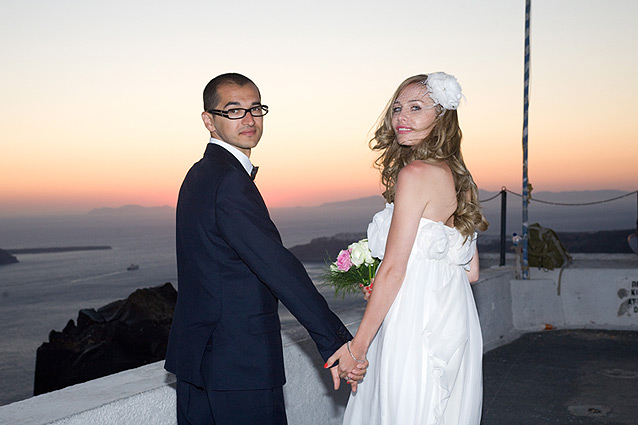 The newlyweds were walking hand in hand while gazing at the beautiful sunset.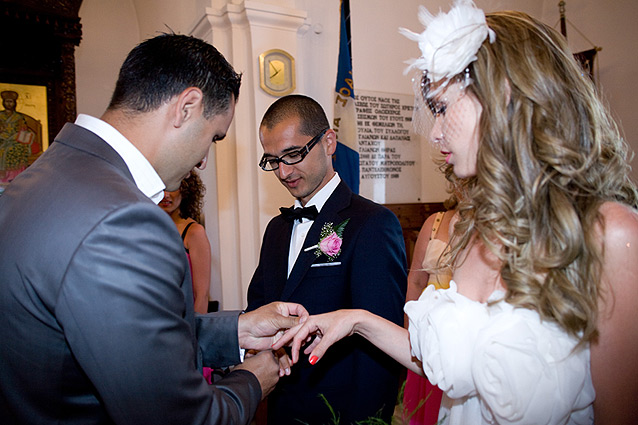 Both the bride and groom reached the church on donkeys.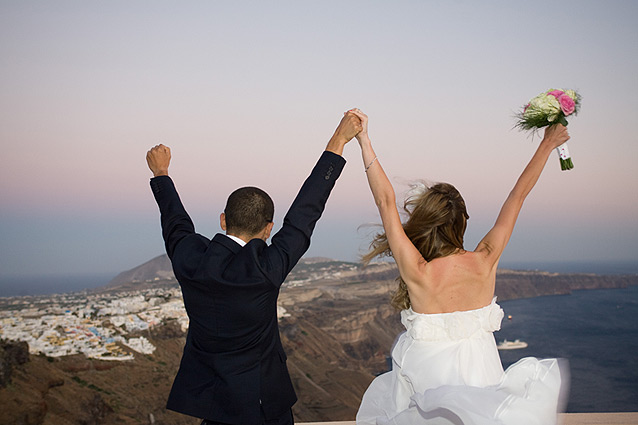 As soon as the ceremony was over they went on celebrating the big day.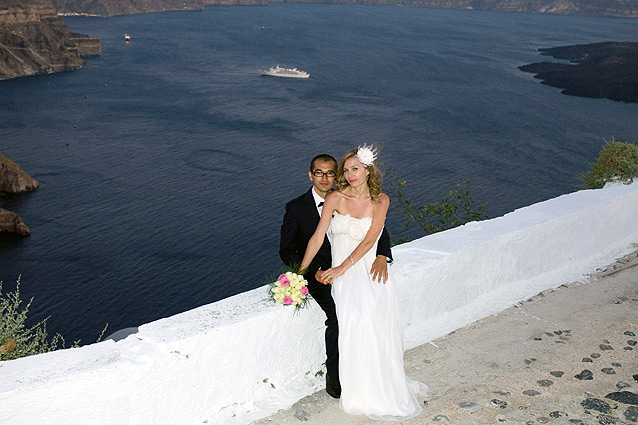 Some photos with the caldera at the background are always fun to have when going back home.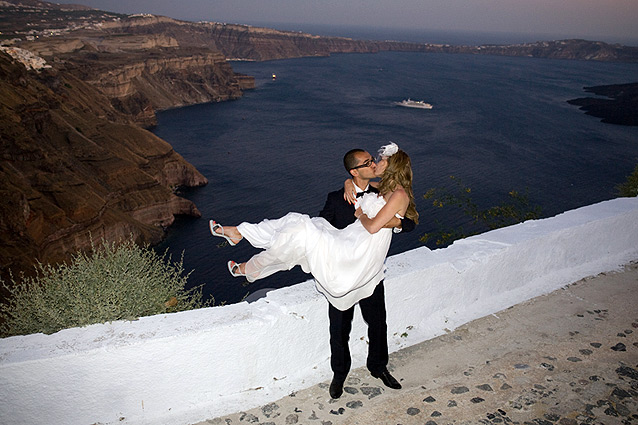 Lucky groom… you may kiss the bride!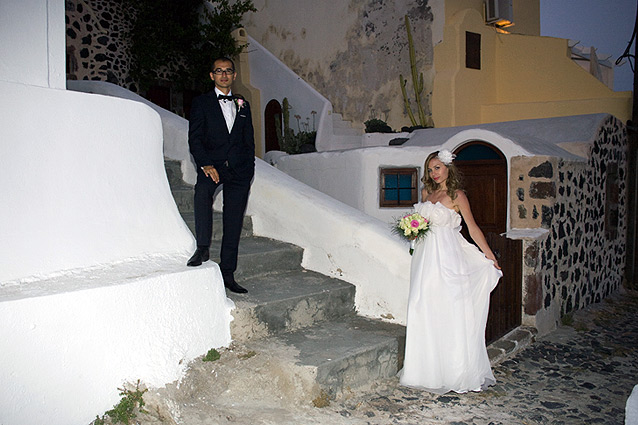 Let's wish a long and happy life to the lovely couple!