Lina & Ayis wedding at Anastasi
July 4th, 2009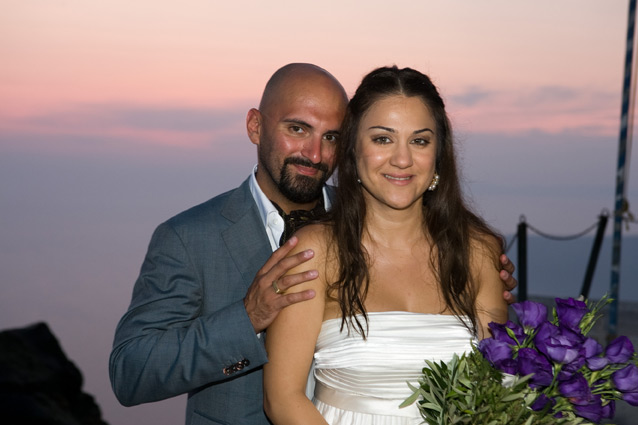 Lina and Ayis came all the way from Cyprus to get married in Imerovigli.
The bride's family and friends arrived early at her room to help her get dressed. The musicians kept the spirits and fun up with some traditional Greek music.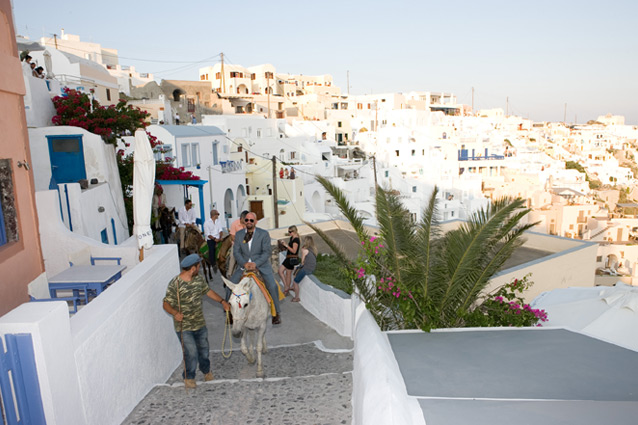 Ayis and his friends all went to the church riding the donkeys.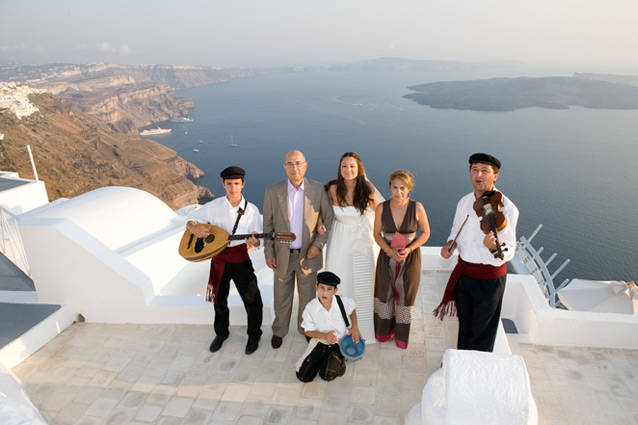 The bride's parents were with her the whole time laughing and treating the guests.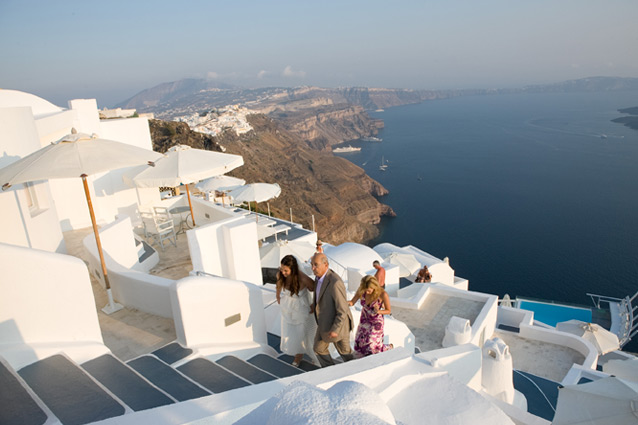 Anastasi church where the wedding took place was at walking distance from the hotel where Ayis and Lina chose to stay in Imerovigli.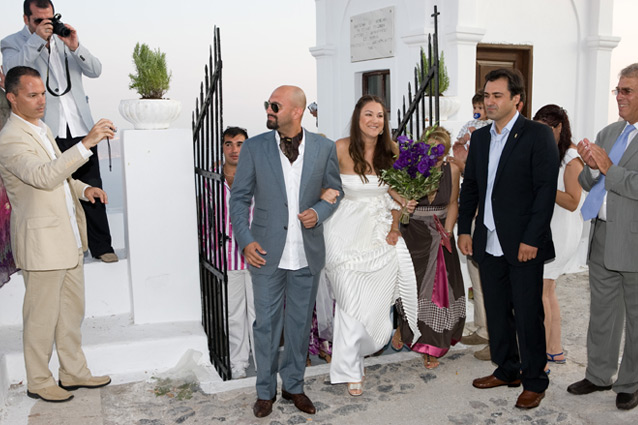 About 100 people from different parts of the world but mainly Cyprus and Greece attended the couple's wedding.
Every Orthodox wedding in Imerovigli is performed by father Panagiotis.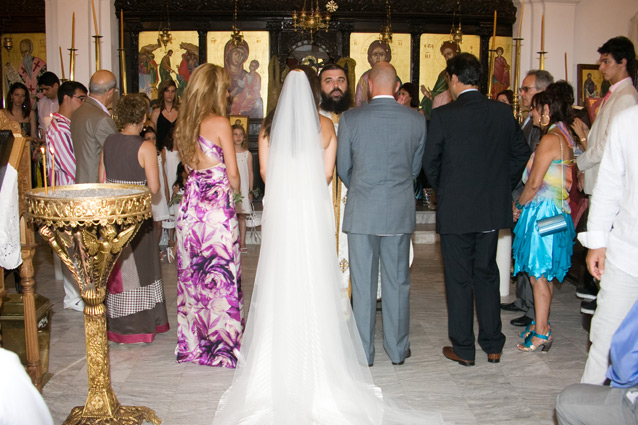 The ceremony lasts about an hour.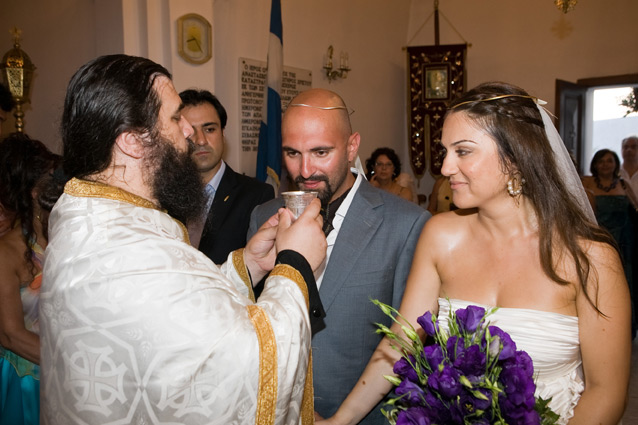 The happy couple seemed to enjoy the ritual despite July's heat.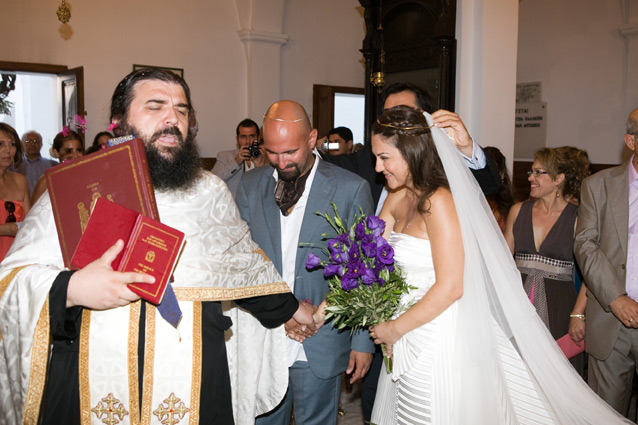 The best man was a dear friend of the groom.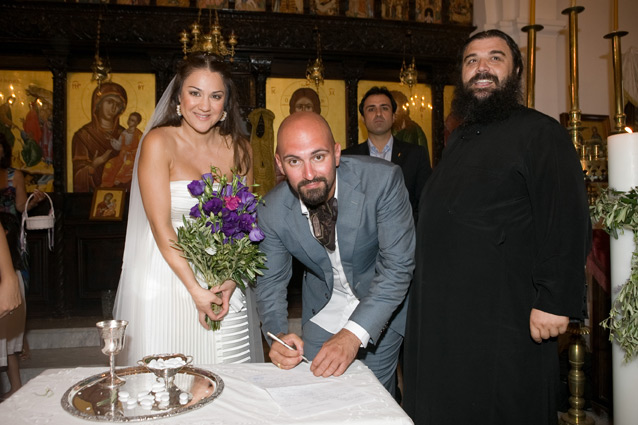 After the end of the ceremony the couple has to sign some documents for the wedding license.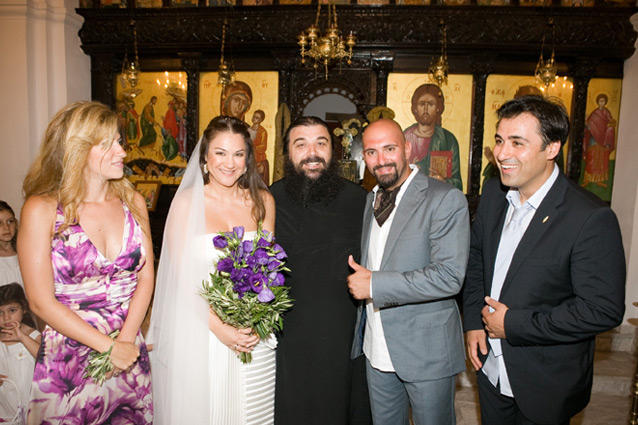 Some photos with the priest are always in order!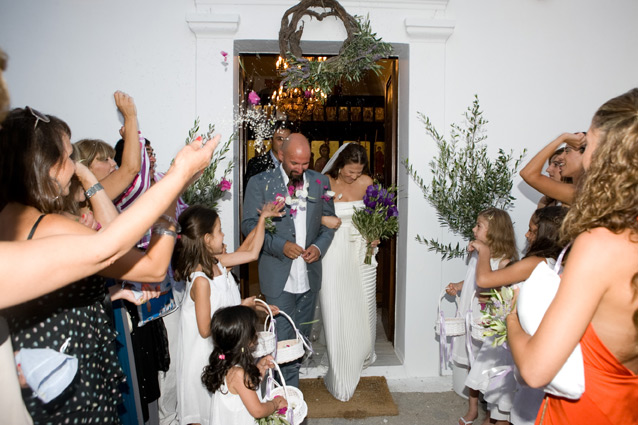 The guests throw rice and rose petals to the newlyweds for good luck as they get out of the church!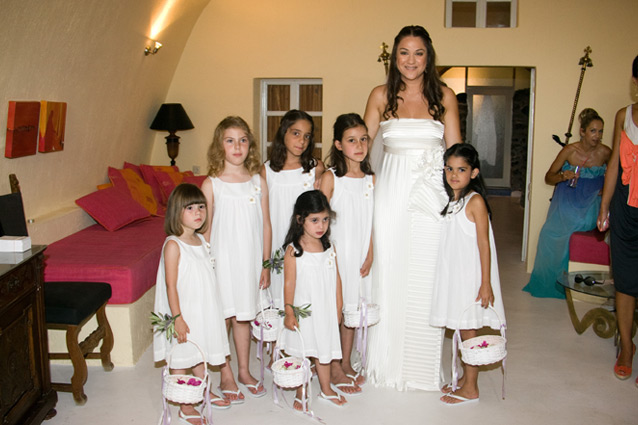 The bride had six little bridesmaids to mark her way to the church with rose petals.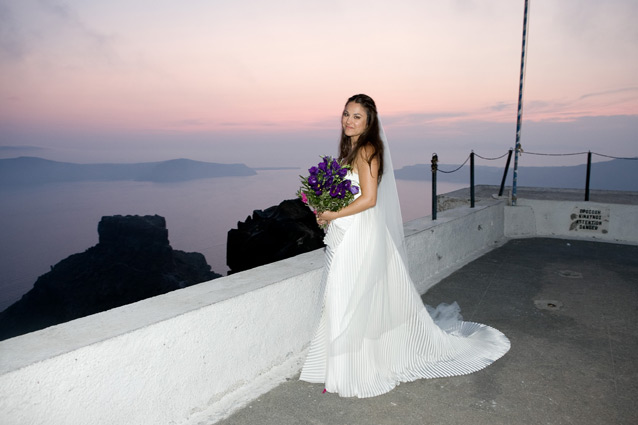 Lina was a beautiful bride with her white dress on and her nice purple bouquet.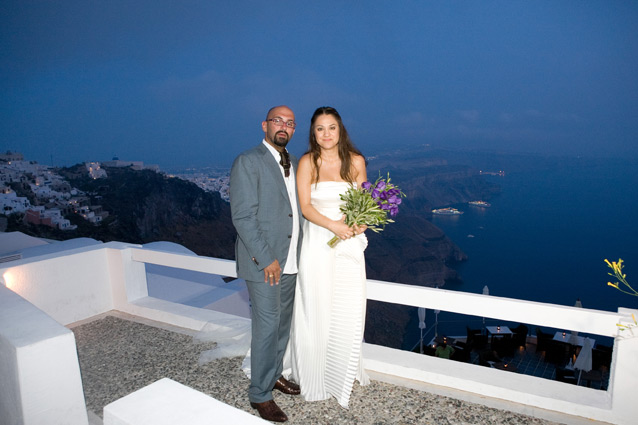 Both Ayis and Lina looked great on their wedding day!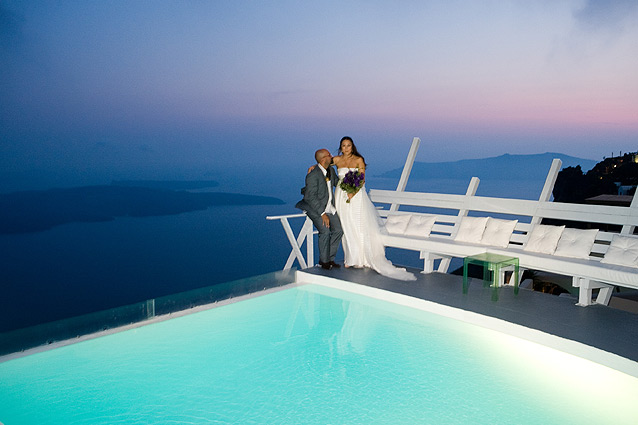 The fourth of July was chosen almost a year in advance for the specific wedding.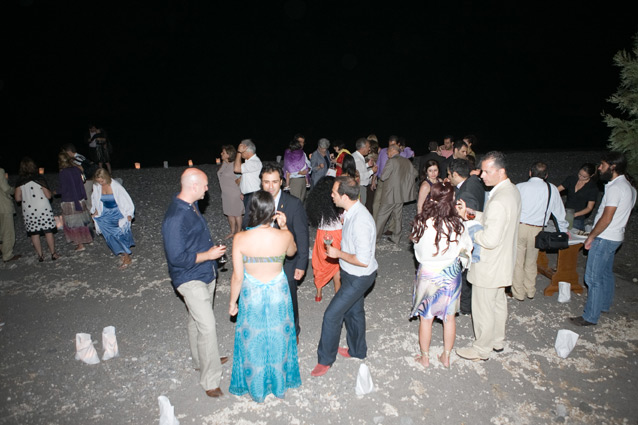 After the wedding ceremony in Imerovigli the guests and couple attended a beach party at Monolithos beach where strawberry and lemon margaritas were offered to everybody.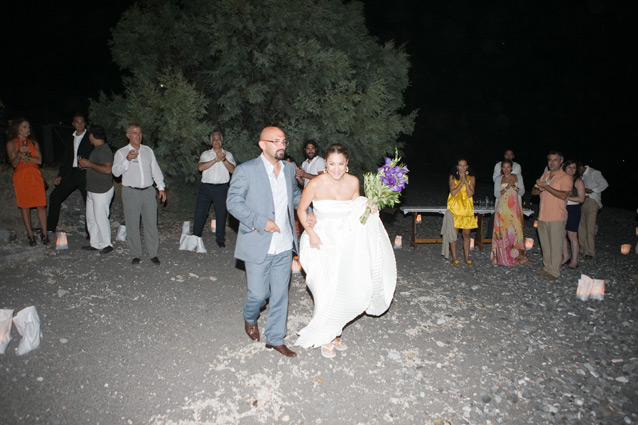 The cake was cut during the beach party and then the reception was moved inside, at Perivoli restaurant.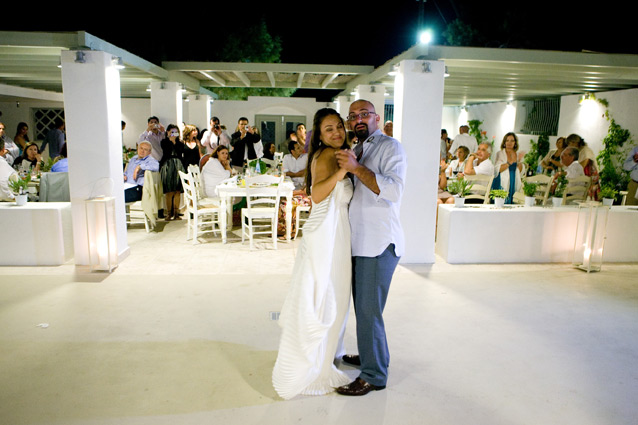 During the couple's first dance at the restaurant everybody stood up to admire the newlyweds. Congratulations guys!