Kari & Chris wedding at Andronis
June 5th, 2009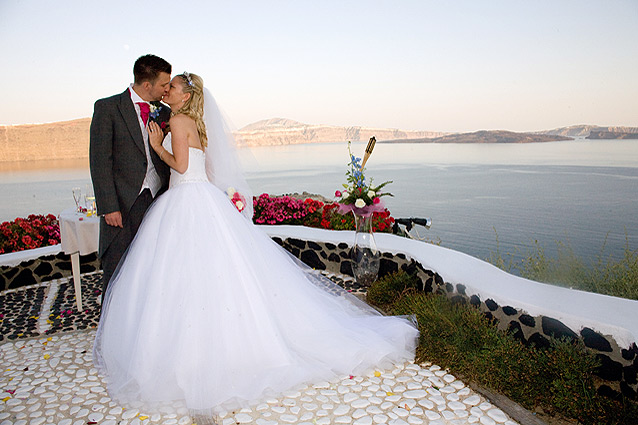 Kari and Chris came all the way from England to get married in Santorini with their family and friends attending the ceremony.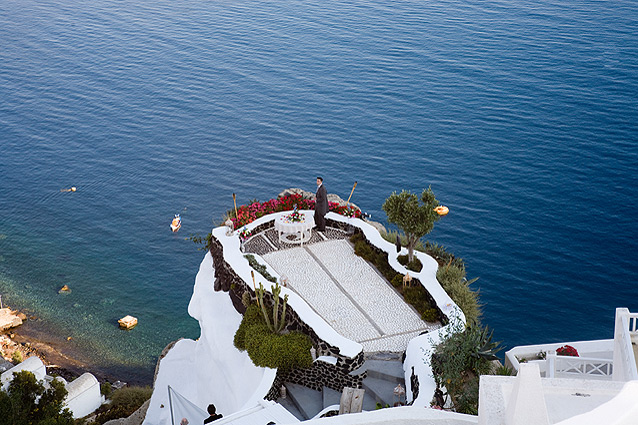 The wedding took place in May at Andronis Suites in Oia.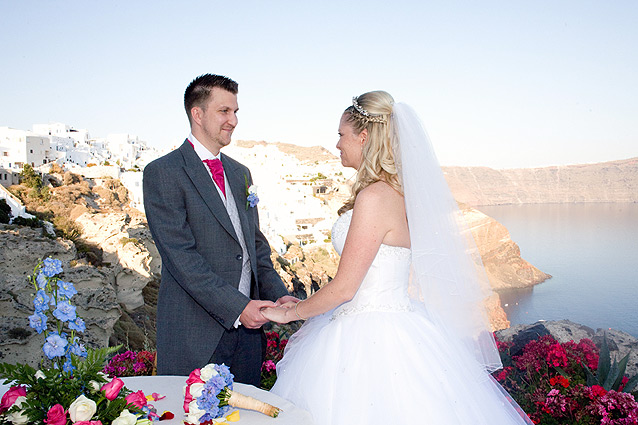 The bride and groom couldn't stop looking at each other.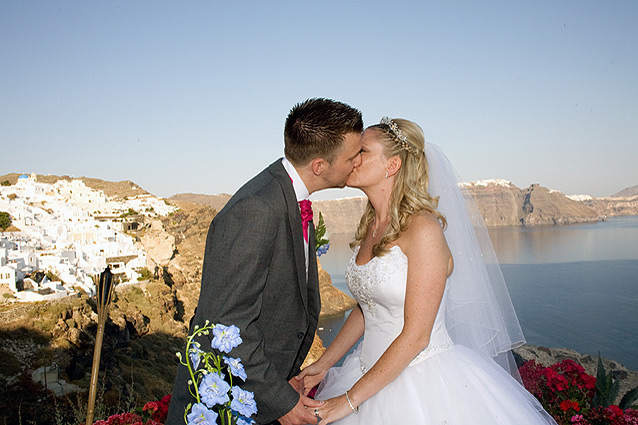 The bride was very emotional the whole time bringing tears of happiness in everybody's eyes.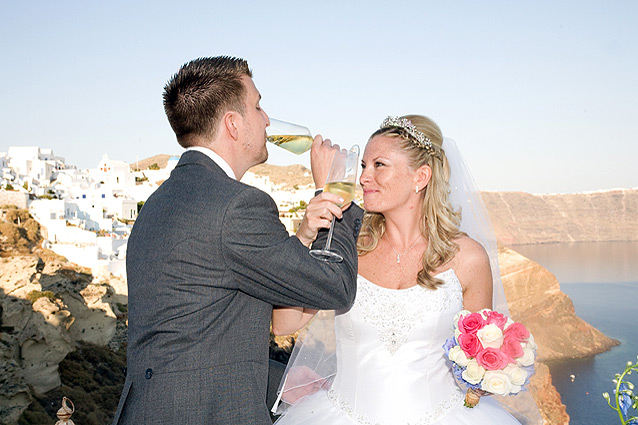 After the end of the ceremony the couple and guests enjoyed some champagne and cake at the terrace with the fabulous view.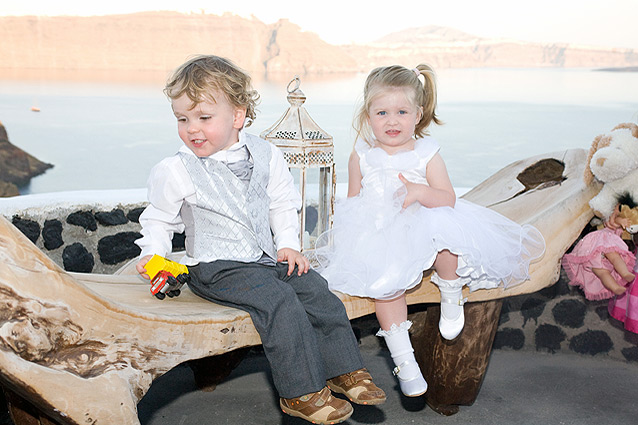 Even the smaller guests seemed to enjoy everything...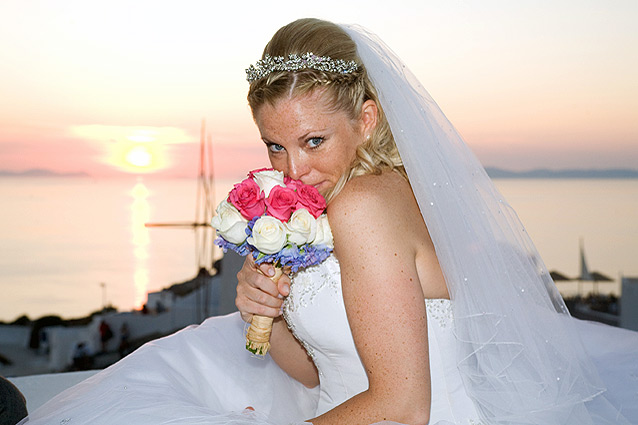 After the end of the ceremony, the toast and cake, Kari and Chris walked around Oia for a while, escorted by the photographer in order to get more photos.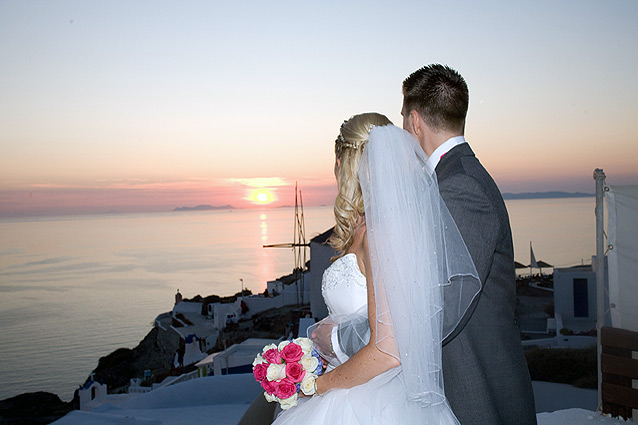 The sunset was just amazing at the time...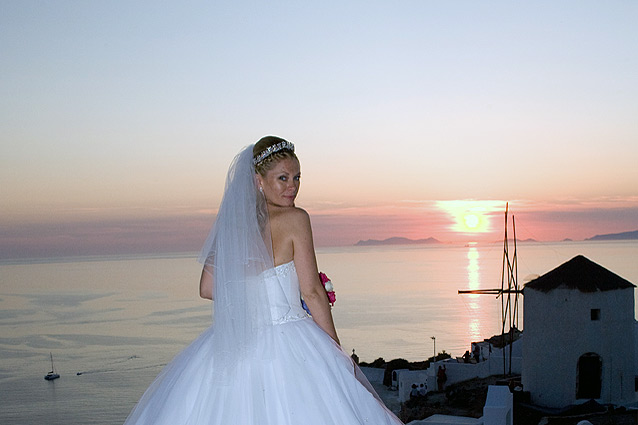 The bride looked stunning in her white dress posing in front of the sunset for which Santorini is famous for.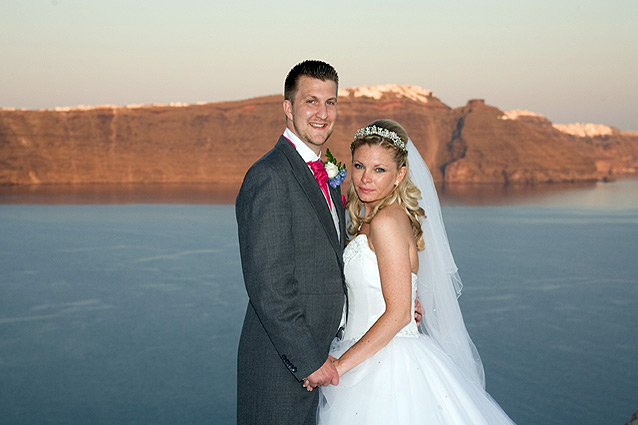 The wedding reception took place at Fanari Villas.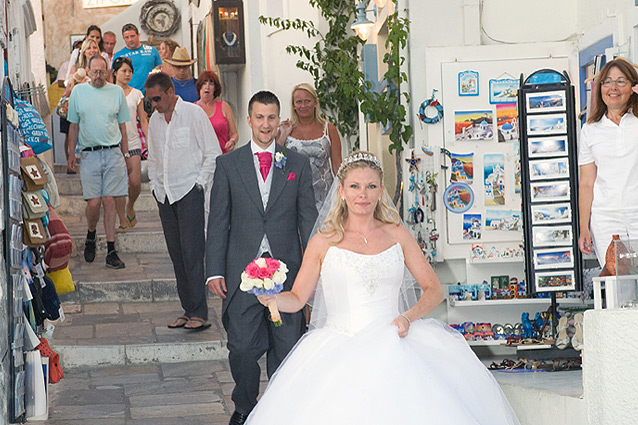 Kari and Chris came in Santorini a year before the wedding to choose the ceremony location.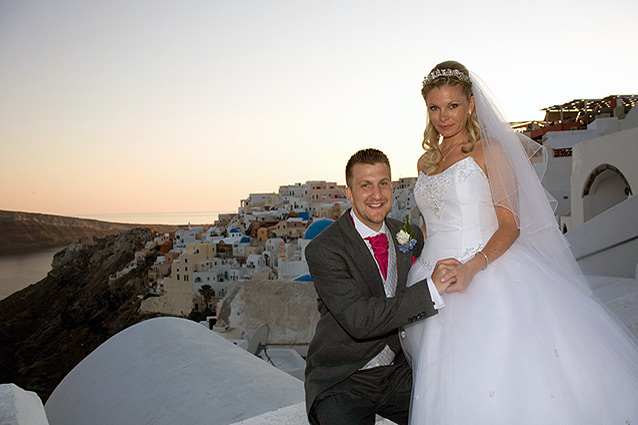 The year long wedding preparations paid off as it is shown in the pictures.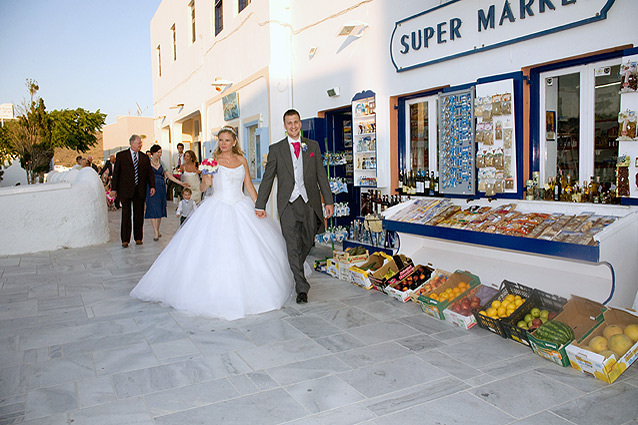 As Kari and Chris were walking hand in hand around beautiful Oia people kept clapping and wishing them a happy life together.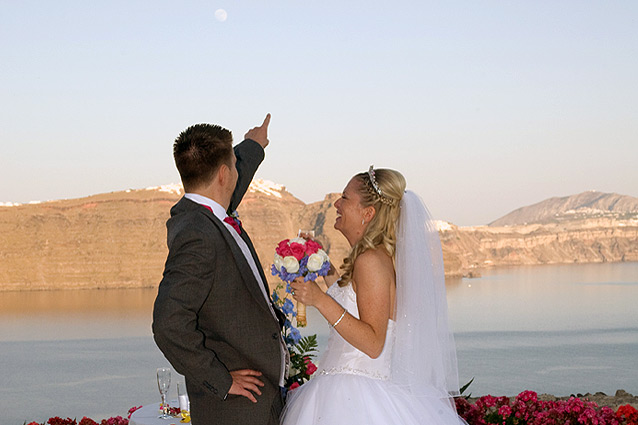 Seeing them together made us think that some people are really meant for each other.