Koji & Akiko wedding at Andronis
June 6th, 2009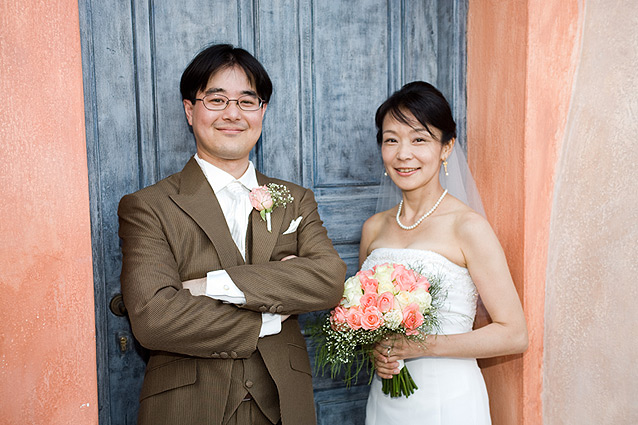 Koji and Akiko came a really long way to get married in Santorini.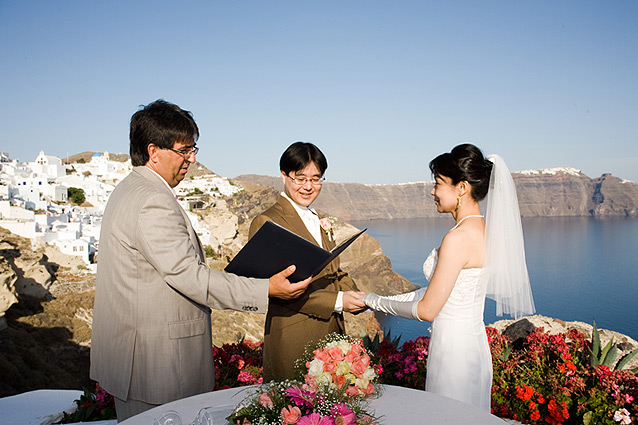 The wedding of our Japanese friends took place on the 6th of June in Oia.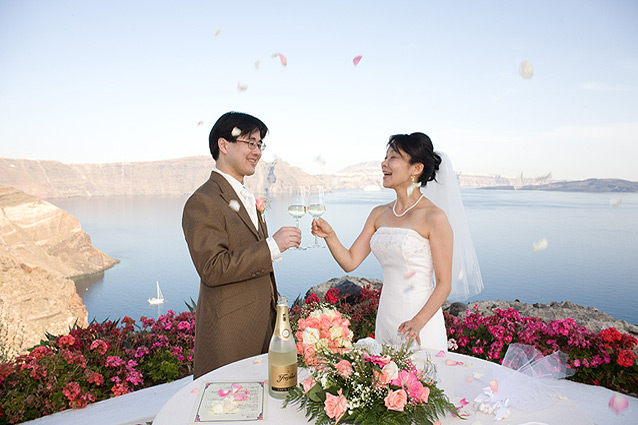 The hairdresser was early at the hotel in order to help sweet Akiko become even cuter.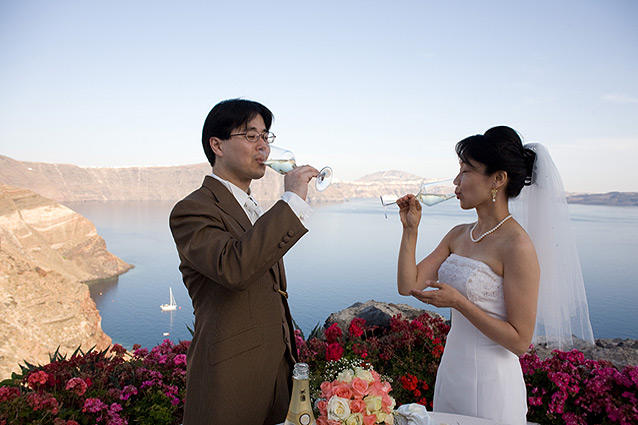 After the ceremony it's always time to have a toast.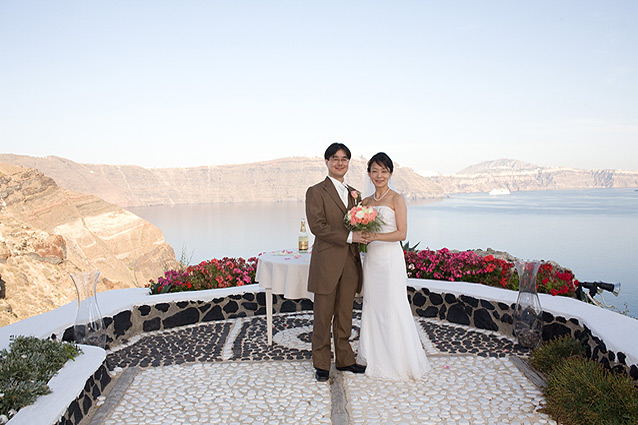 White and salmon pink roses where used both for the bouquet and decorations.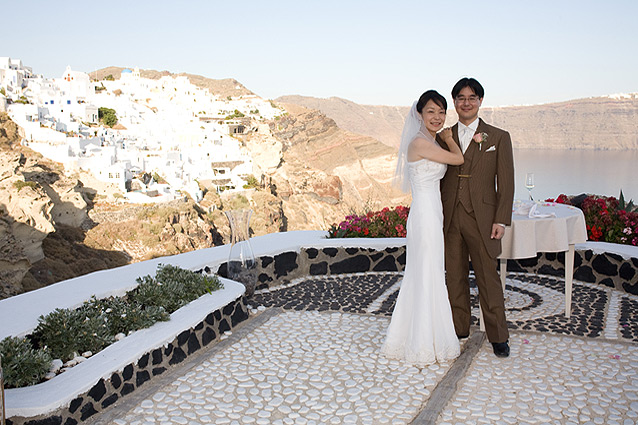 After the ceremony the couple had many pictures taken around the terrace where the wedding took place with the caldera at the background.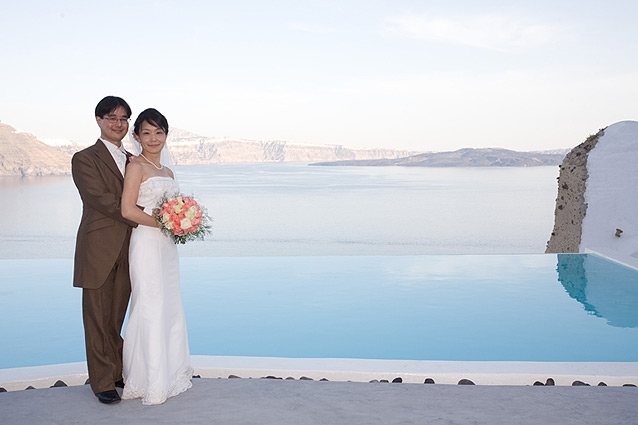 Akiko not only planned the wedding but she also took care of the honeymoon arrangements.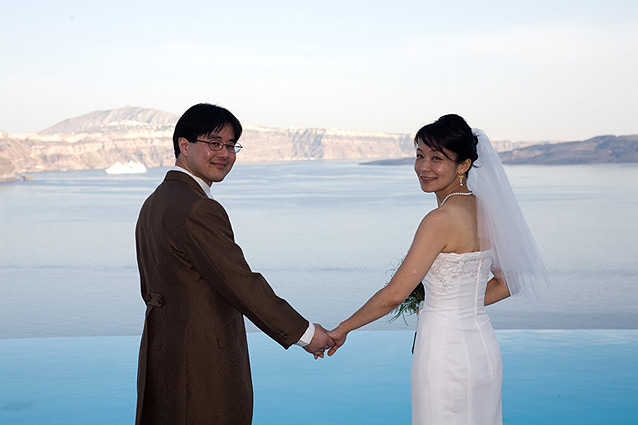 Koji and Akiko would only deserve a long and happy life together.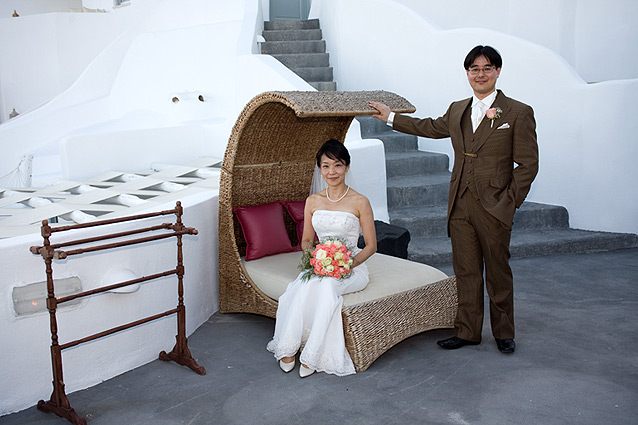 After the ceremony the newlyweds would spend some more time at the same location since a nice romantic dinner was arranged for them.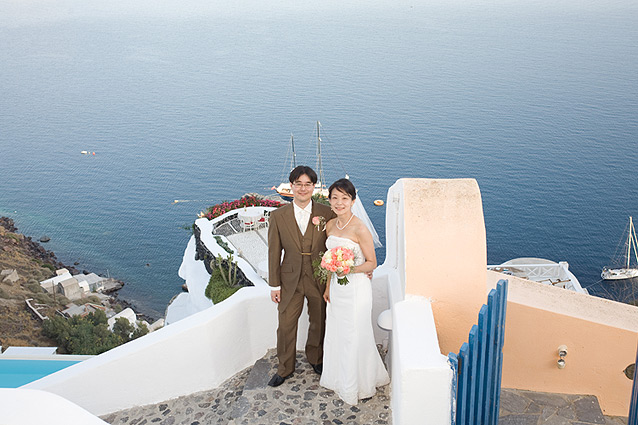 Pictures like this one are the reason why so many couples get married in Santorini.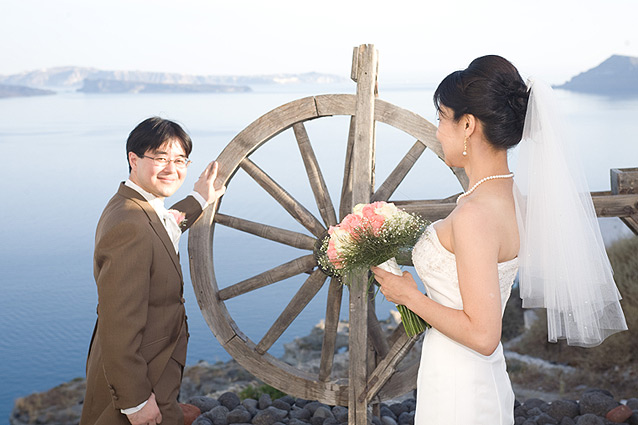 The photographer led the lovely couple outside the hotel for some more photos.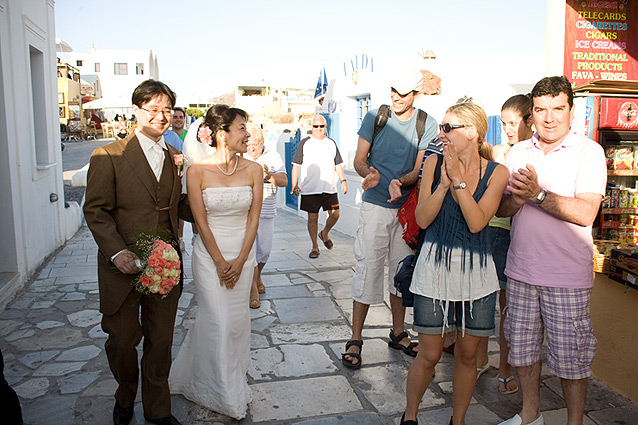 People were clapping as the couple was passing by.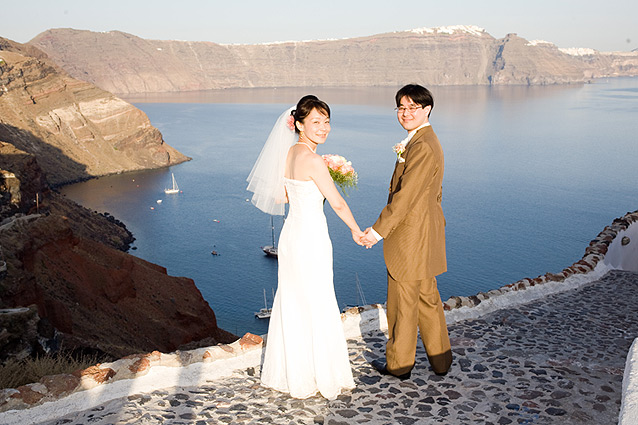 Both Koji and Akiko seemed so happy and calm during the ceremony passing on a feeling of bliss to everybody.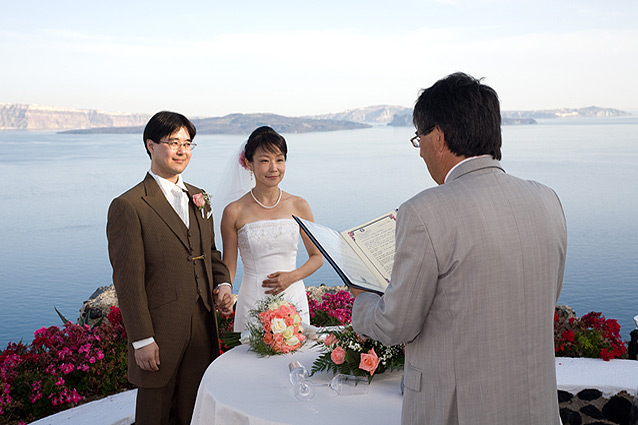 Congratulations Koji and Akiko!