Greg & Mary Lou wedding at Andronis
October 9th, 2008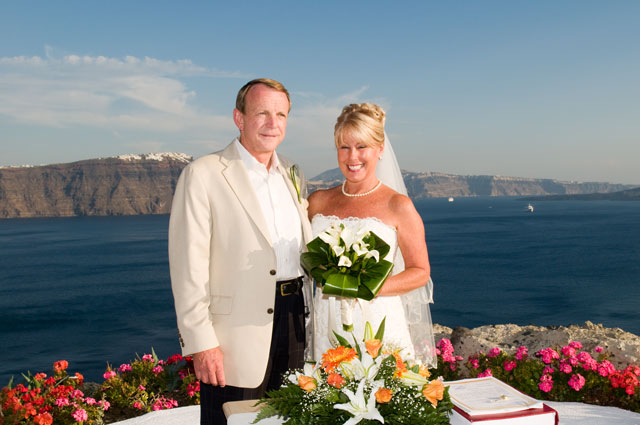 Mary Lou and Greg came all the way from the United States to get married in Oia, Santorini.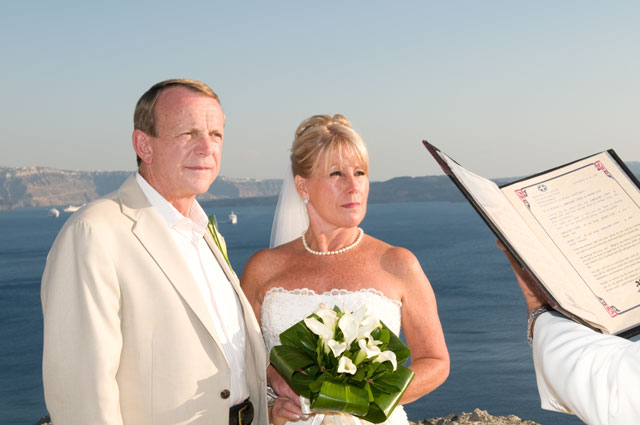 Throughout the wedding the couple was carefully listening to the words of the municipality's representative.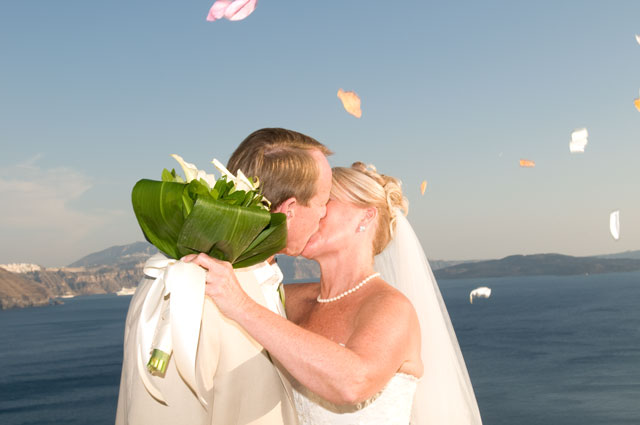 After the ceremony it was time for Greg to kiss his beautiful bride as they were pronounced husband and wife.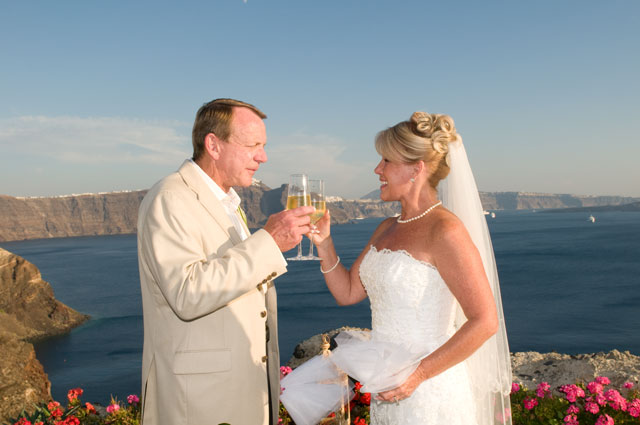 A toast is always in order after the ceremony.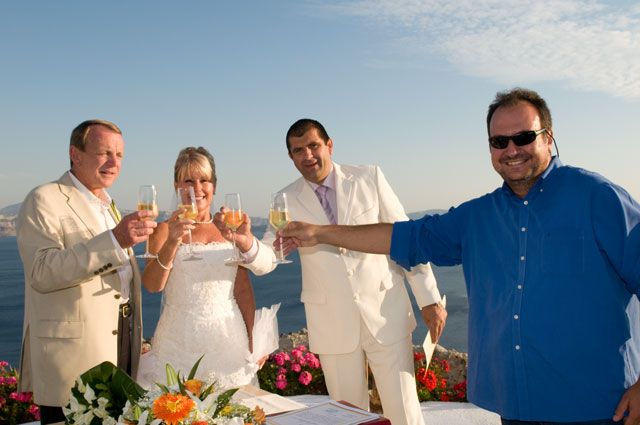 Yiannis wishes the newlyweds a happy life together.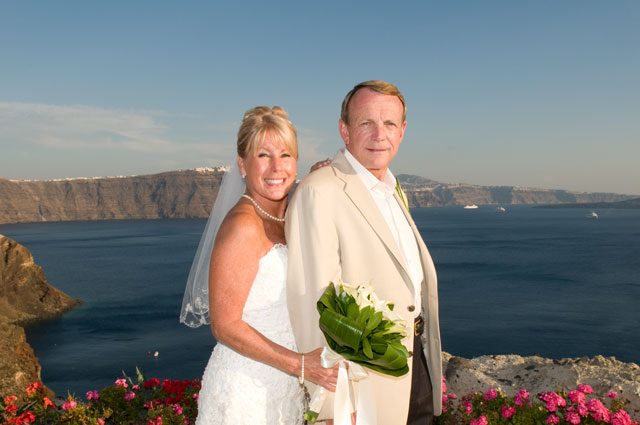 The couple is all smiles. The ceremony took place at the terrace of Andronis Suites, one of the most requested terraces for weddings because of the view that it offers.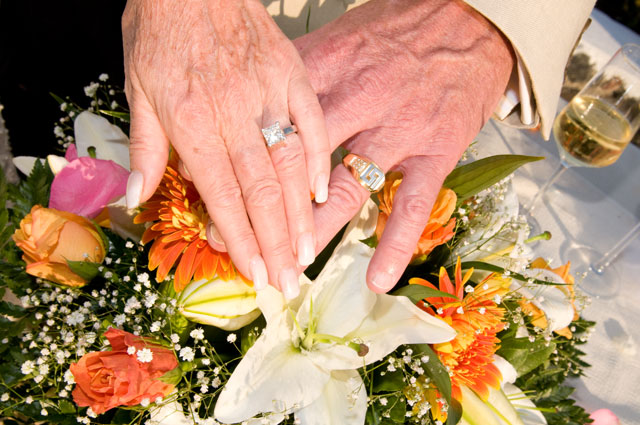 Greg and Mary Lou have chosen beautiful rings for the wedding.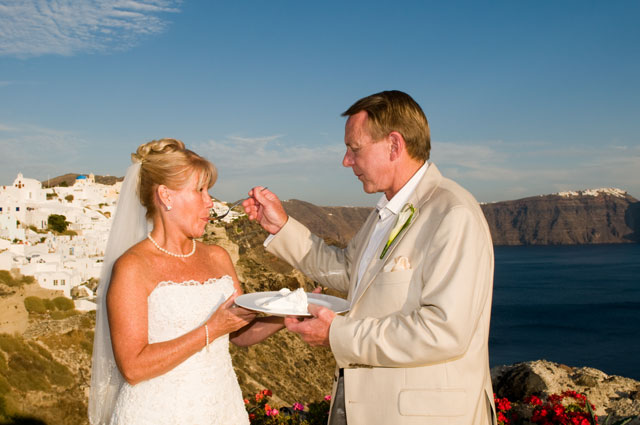 The wedding cake was just delicious and it was decorated with lilies since this is the way Mary Lou wanted it.
Greg couldn't refuse a spoonful of delicious caked offered to him by his beautiful bride, Mary Lou.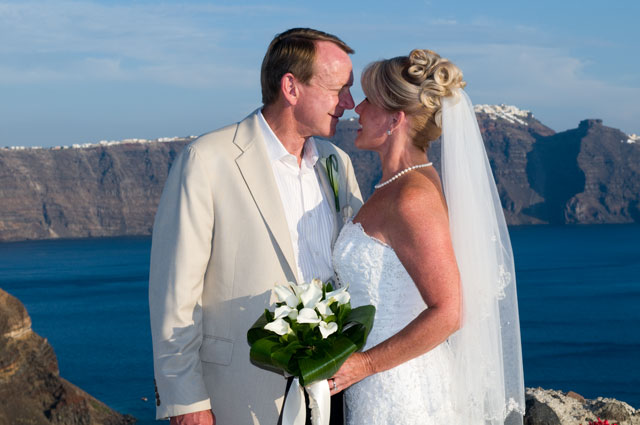 No wonder the couple is all smiles, they came all the way from the USA to enjoy the romantic scenery that Santorini offers and have the most romantic time of their lives.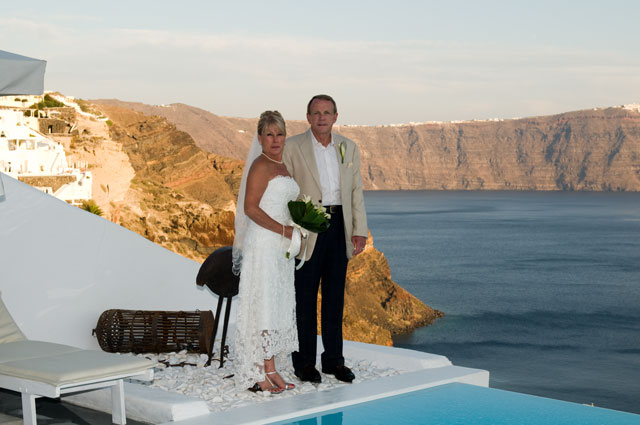 Andronis' terrace is ideal for civil weddings since it offers the most amazing view of the caldera.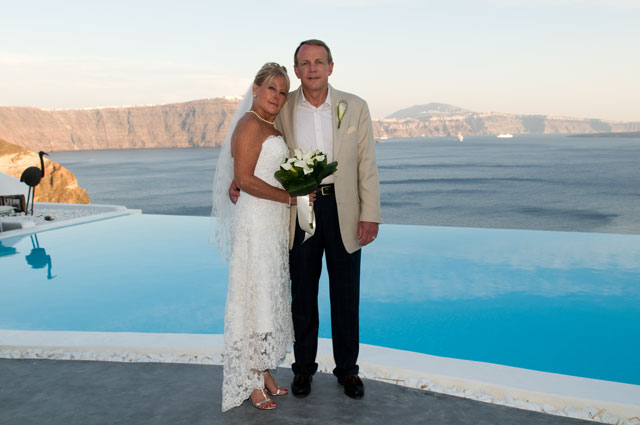 The hotel offers quite a large swimming pool and private Jacuzzis for the newlyweds in their suites.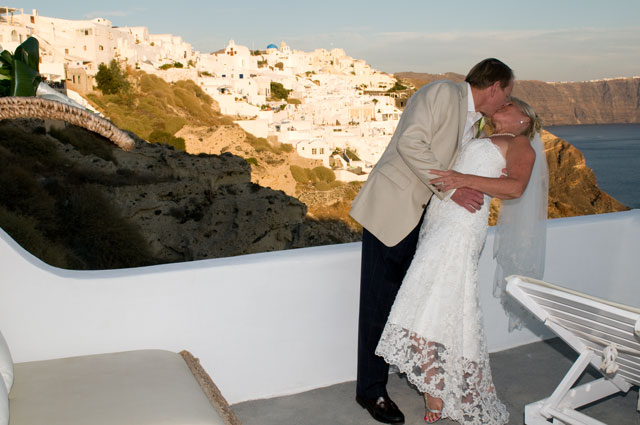 The groom can't stop kissing the bride and the photographer doesn't stop taking photos.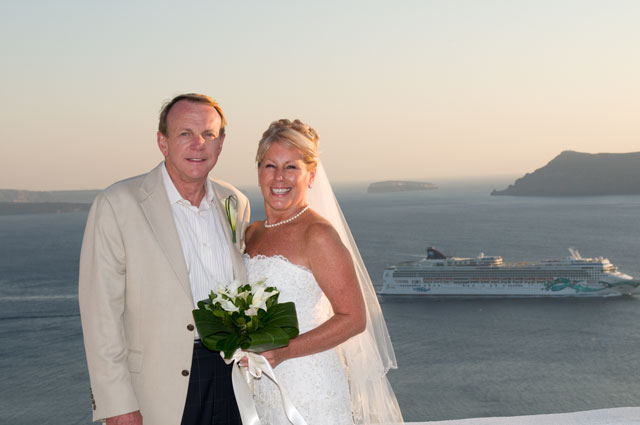 Oia offers some of the most magnificent views and thus it is the ideal place to take photos.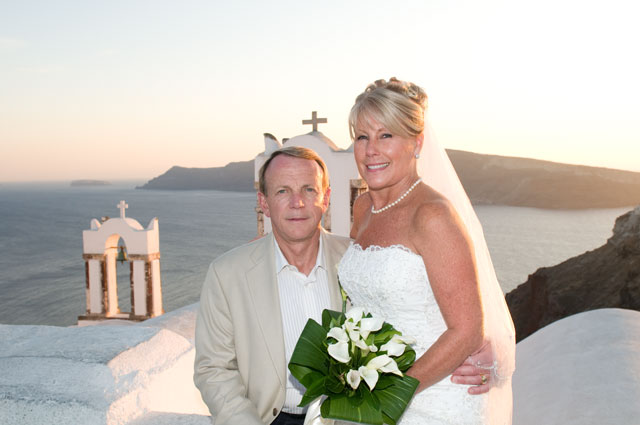 There are small chapels all over the island many of which are located in Oia.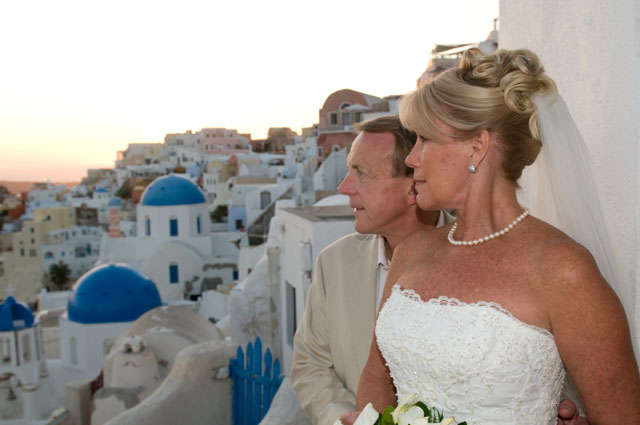 The chapels that mostly stand out are the ones that are whitewashed and blue-domed.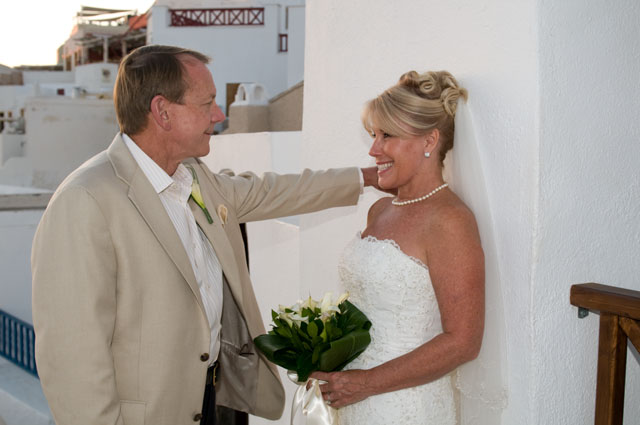 This is a couple in love, everybody can see that at a glance...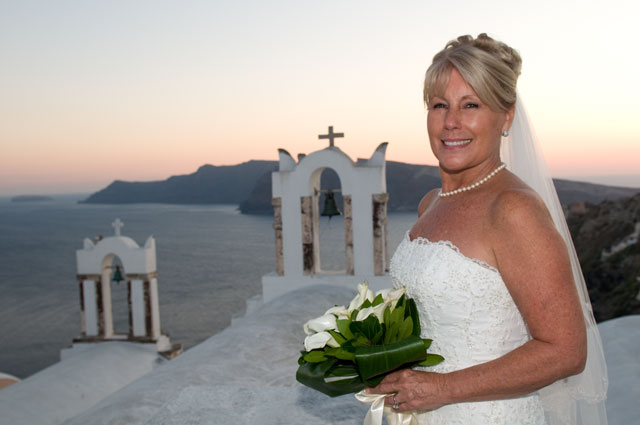 The bride was absolutely gorgeous on her wedding day. Lucky groom!