Anthony & Lajane wedding at Andronis
September 27th, 2008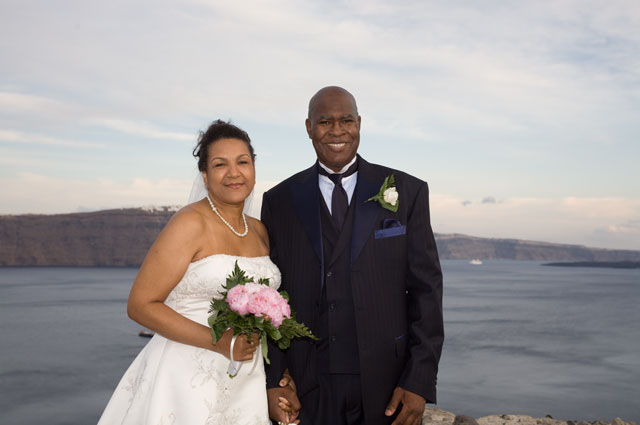 Anthony and LaJane came from the United States to get married in Santorini.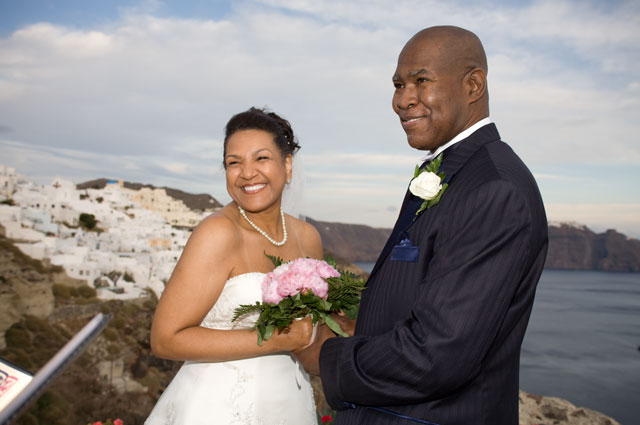 They were all smiles during the whole time and everybody had only good things to say about them.
Since they would have no guests they asked for extra photos and a video to show their friends and family during their party back home.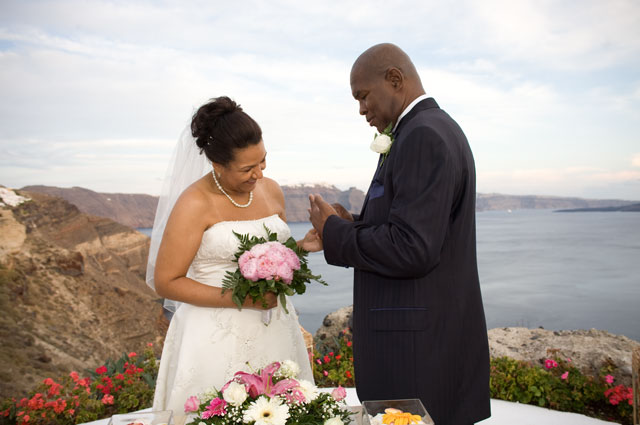 LaJane had asked for her bouquet to have pink peionies while Anthony on the other hand wanted a white rose for his boutonniere.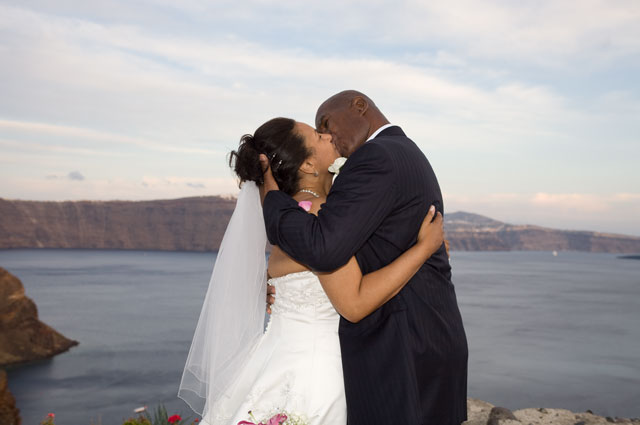 As soon as the mayor pronounced them husband and wife the groom kissed the bride.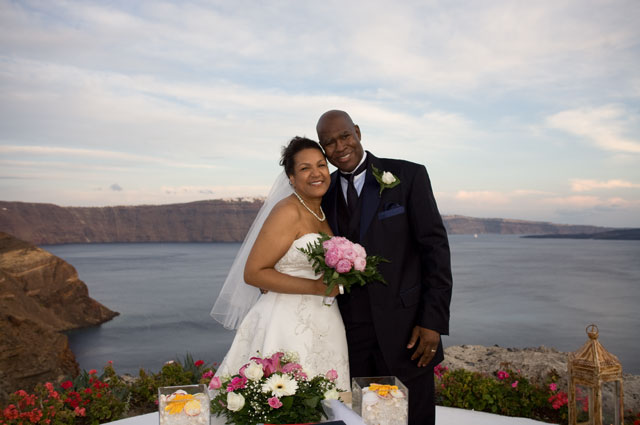 The happy couple was all smiles as they were posing for beautiful photos with the caldera at the background.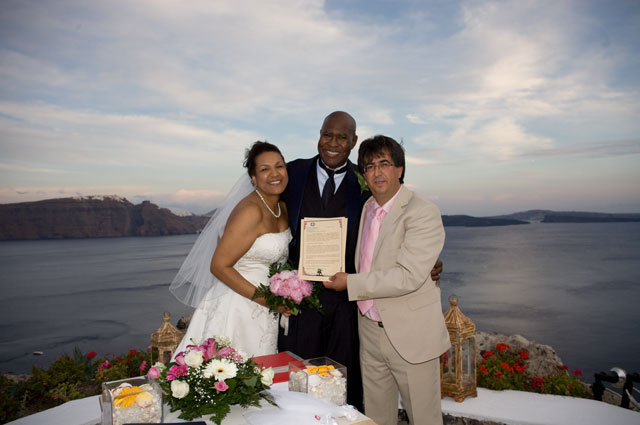 The municipality's representative gave them their marriage certificates as soon as the ceremony was over.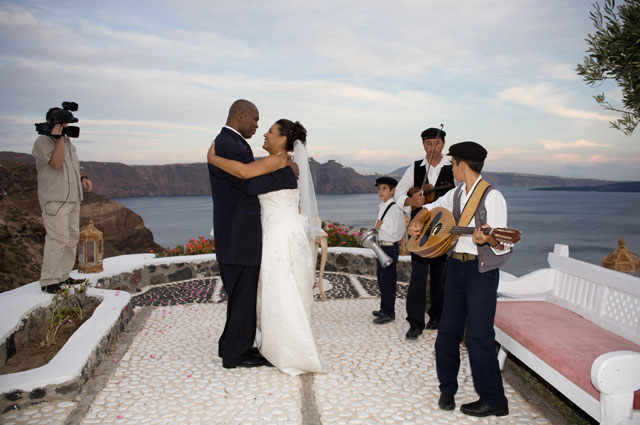 The musicians started playing a romantic song for the bride and groom to have their first dance as newlyweds on the terrace of Andronis Suites in Oia.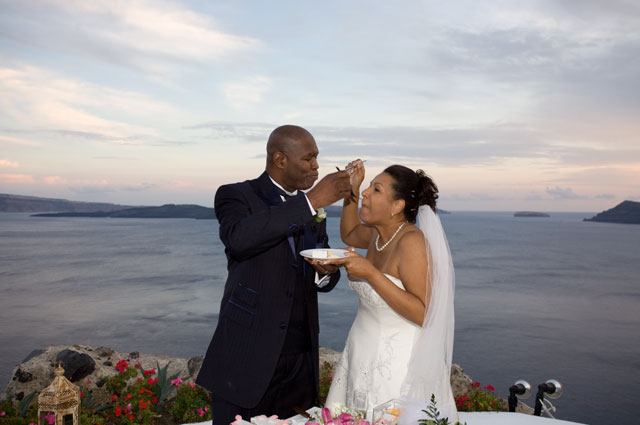 After tasting the wedding cake Anthony and LaJane would head off to 1800 restaurant for a nice romantic dinner.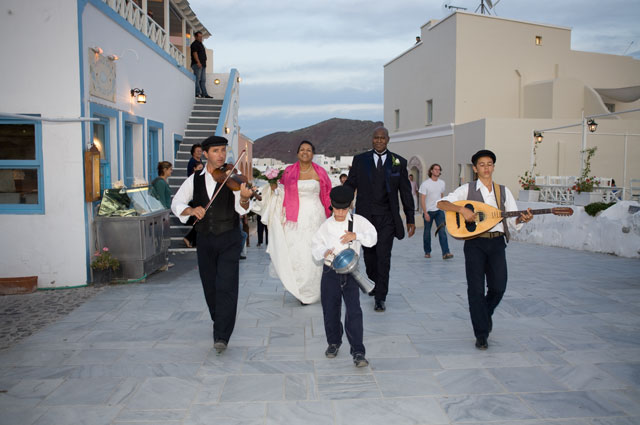 The musicians accompanied the couple all the way to 1800 restaurant playing traditional music.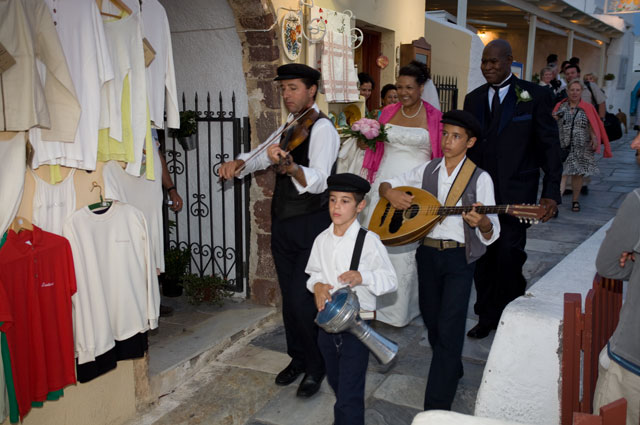 The newlyweds walked through the narrow streets of Oia taking photos and waving at people.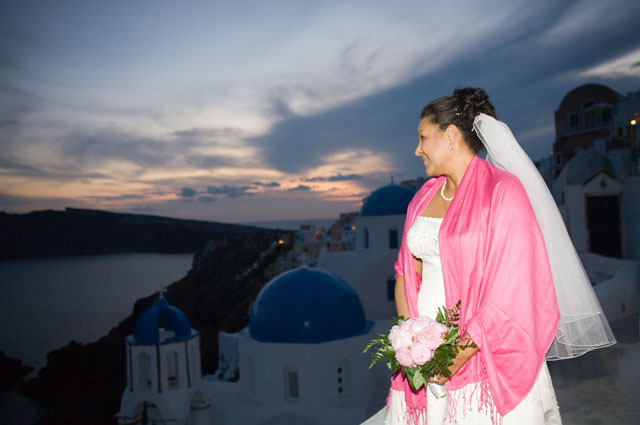 The bride looked lovely in her white dress gazing at the beautiful horizon right after sunset.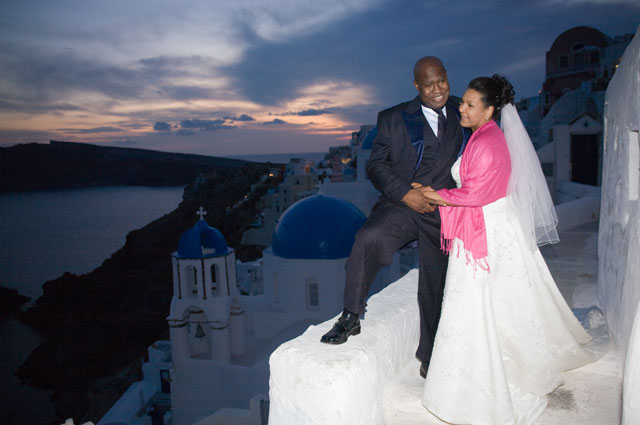 The groom didn't leave the bride alone even for one second.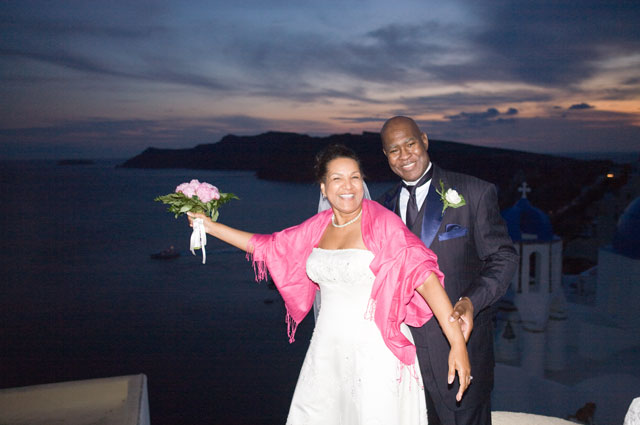 The couple can't get enough photos with the caldera on the background.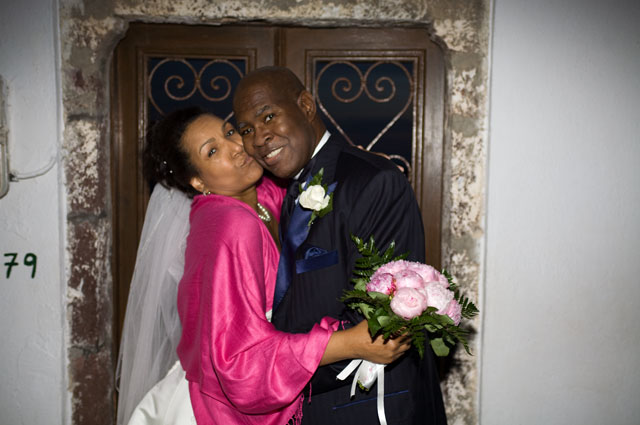 Anthony and LaJane looked very happy as they were posing in front of the picturesque buildings of Oia.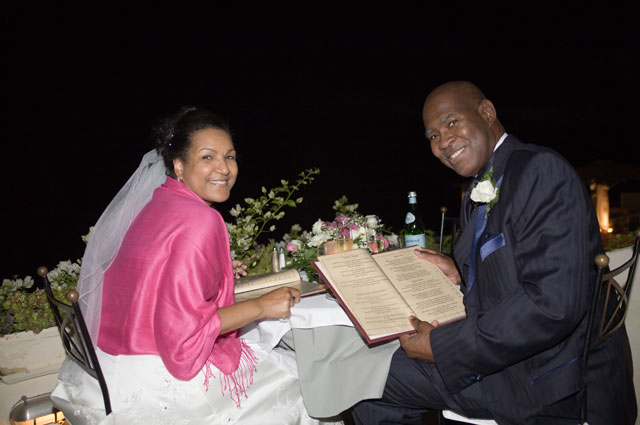 The couple had a lovely romantic dinner at 1800 restaurant in Oia, one of the best eateries of the area.