Roufat & Asya wedding at Apanemo
August 20th, 2008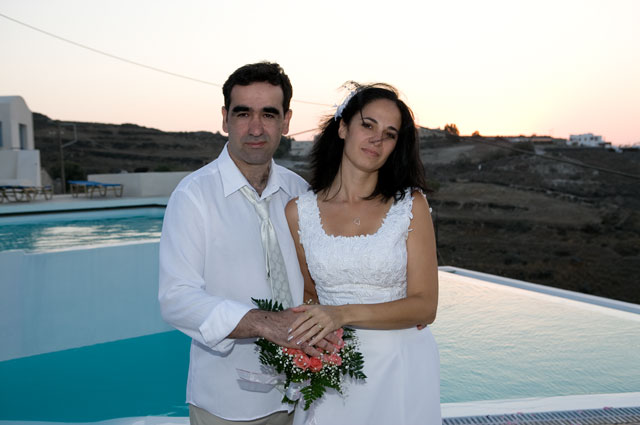 Roufat and Asya came all the way from Israel to get married in Santorini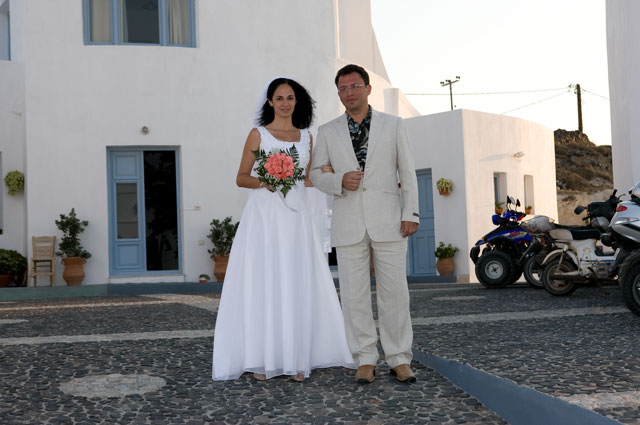 The beautiful bride is walking down the aisle, in a few minutes she will be given away to the groom, the love of her life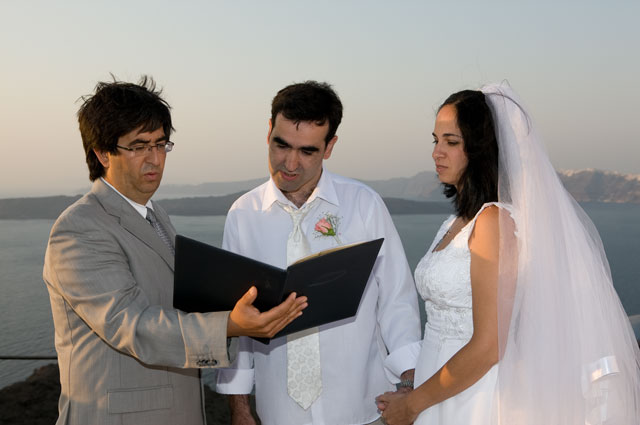 Holding hands they follow the instructions for the ceremony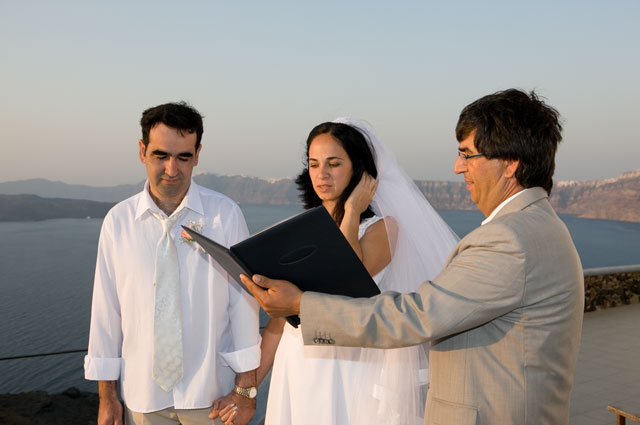 Now it's Asya's turn to read what is pointed out to her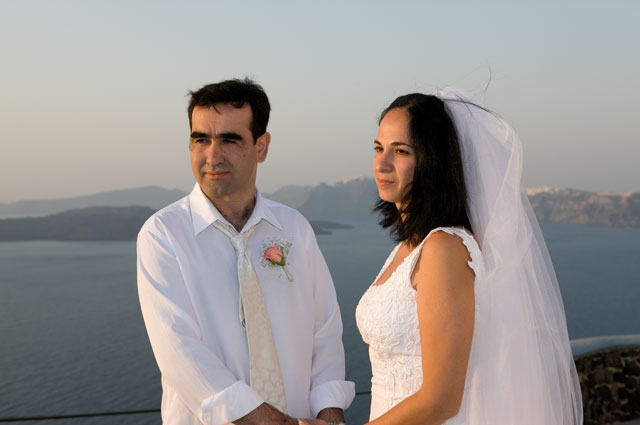 The happy couple is posing for a photo during the ceremony with the caldera at the background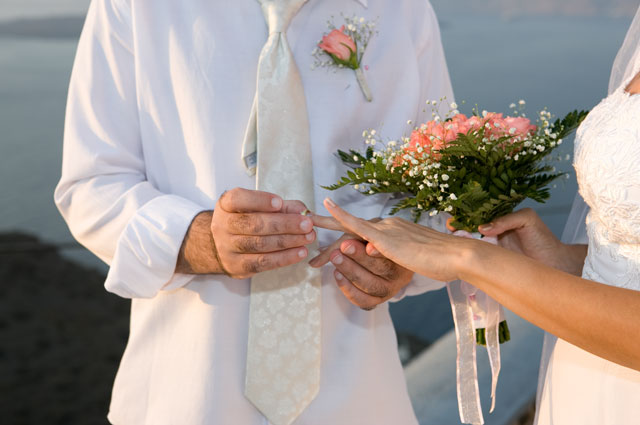 Roufat gives the bride her ring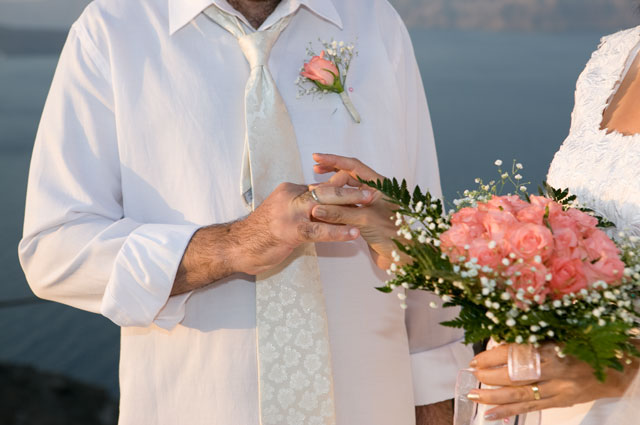 And now it's his turn to get his own ring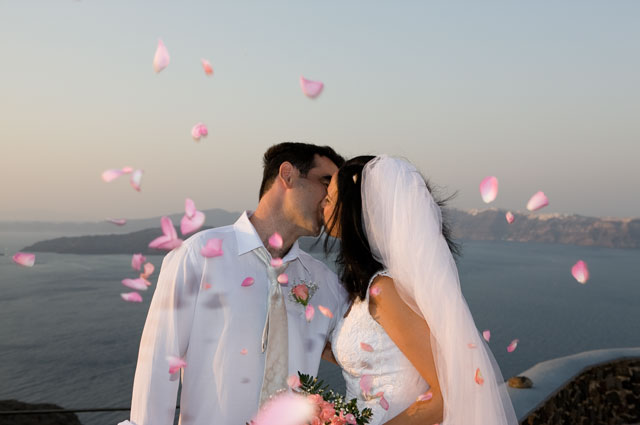 Rose petals are thrown to the newlyweds for happiness and luck in the future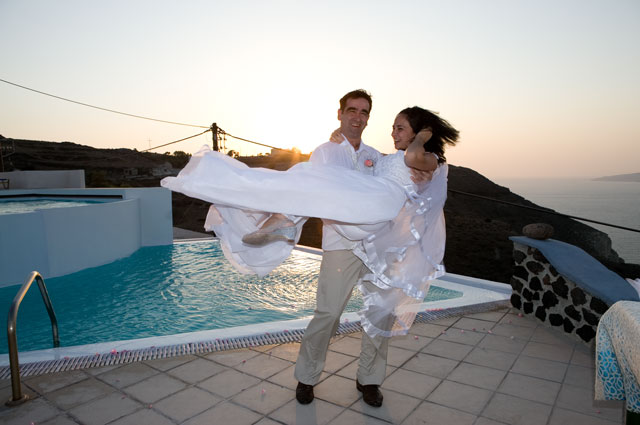 After the ceremony Roufat and Asya seem to have a really great time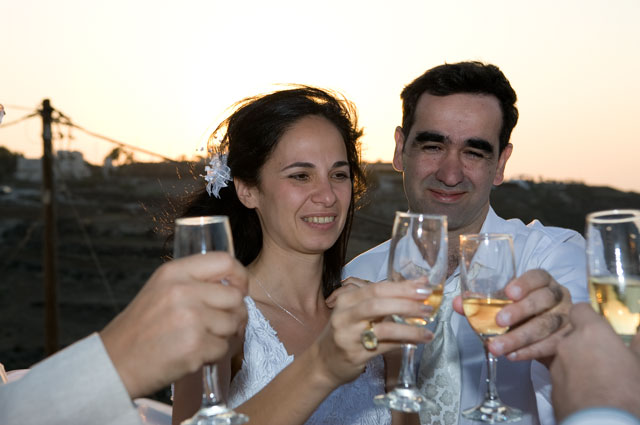 A toast to wish the newlyweds a happy marriage and a beautiful life together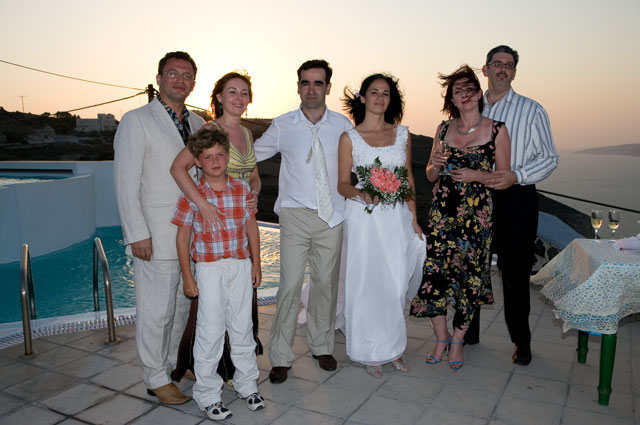 The couple and guests are posing for a photograph in front of the swimming pool in Apanemo hotel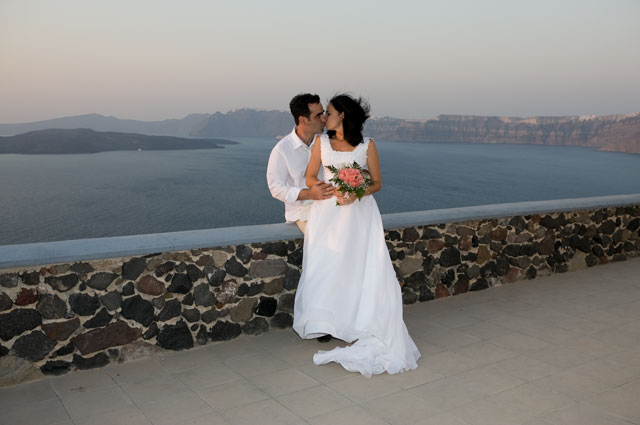 This is the perfect location for a sweet kiss from the newlyweds and the best view that the photographer could have in order to "catch the moment"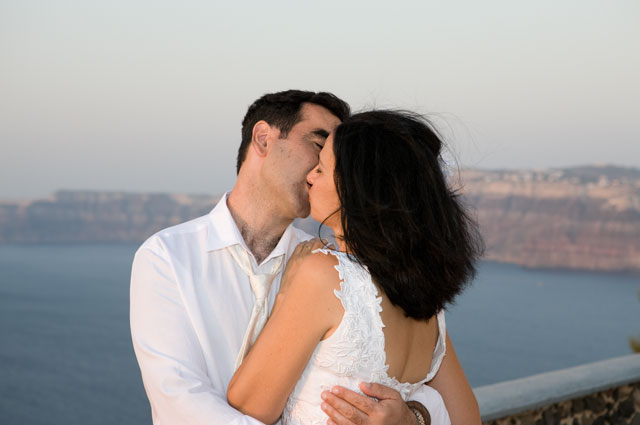 Asya and Roufat can't stop kissing... this is truly a couple in love!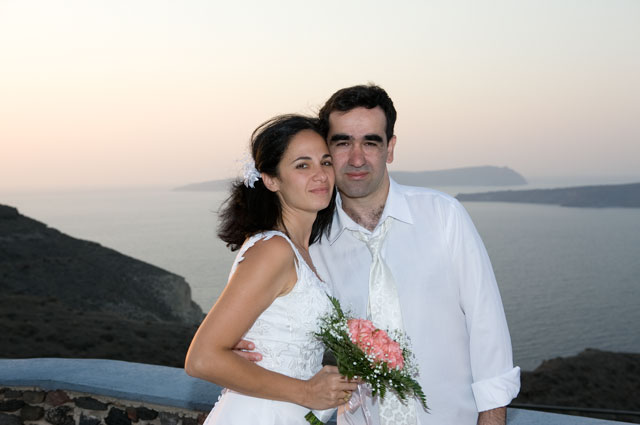 Another beautiful picture from the newlyweds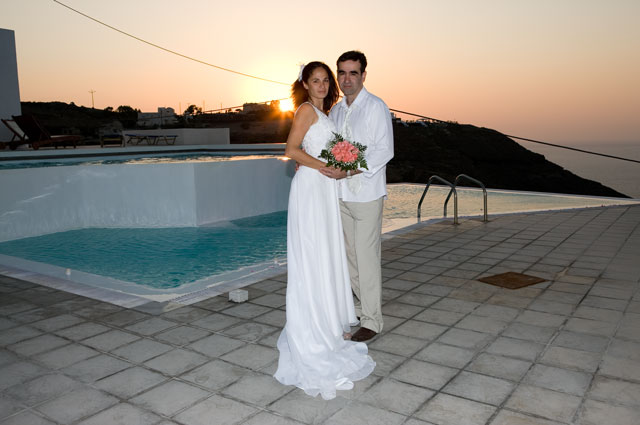 A wedding during the sunset is the best way to start a new life with your loved one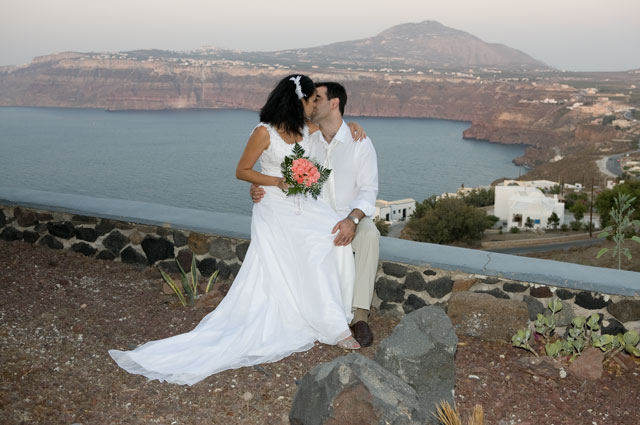 A kiss from the bride to the lovely groom after the wedding. They look so good together...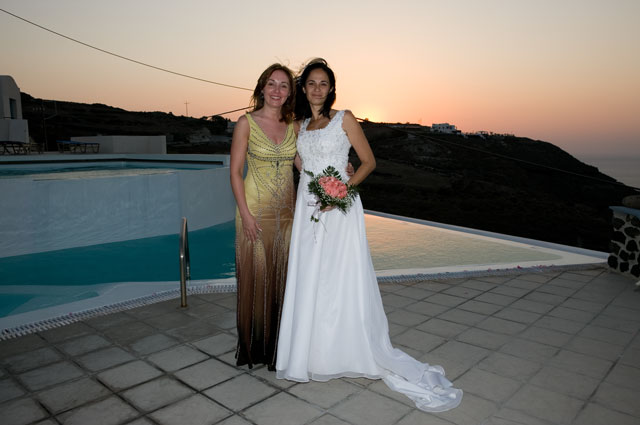 Asya' s friend traveled a long way to attend the wedding and be there for her in that special moment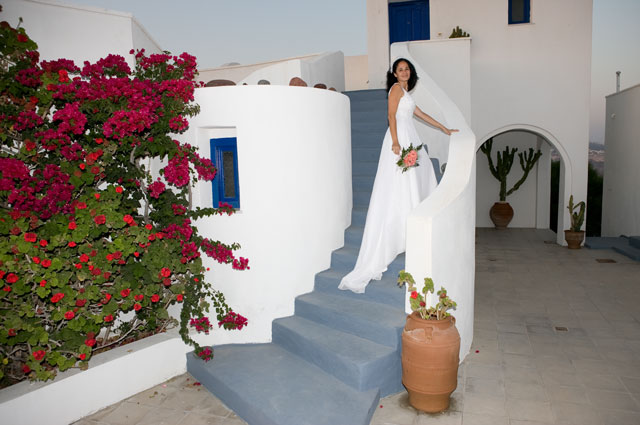 No wonder the beautiful bride is all smiles... it's her wedding day!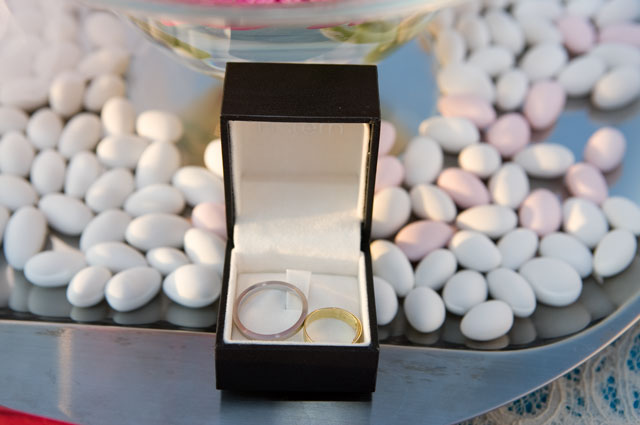 Here are the rings that Asya and Roufat will exchange during the ceremony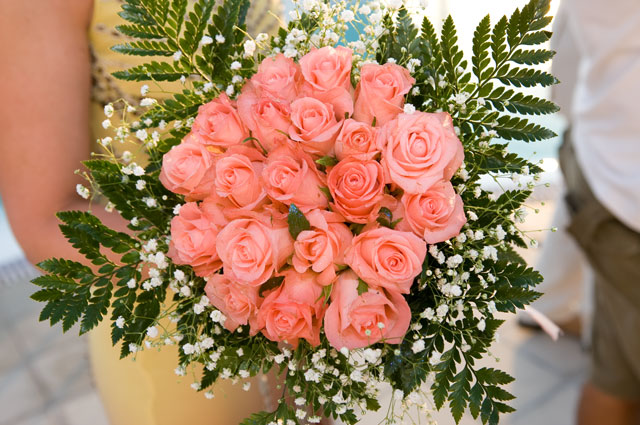 The bridal bouquet is really beautiful with all these roses