Katrien & Abdlazez wedding at Apanemo
May 29th, 2009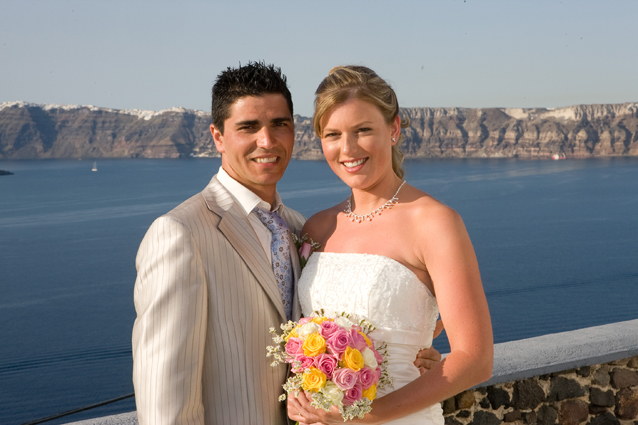 Katrien and Abdlazez came from Belgium to get married in Santorini.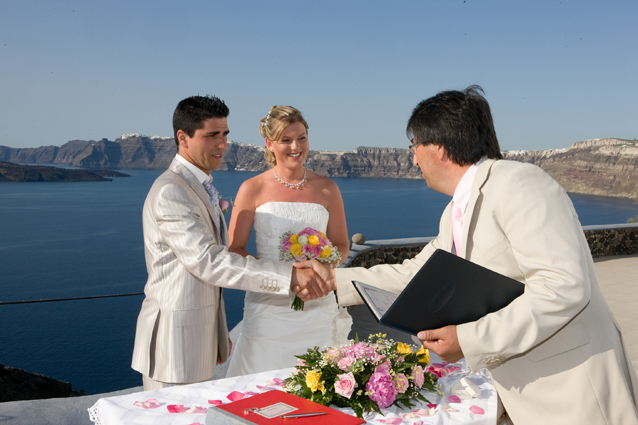 The municipality's representative welcomed them to Santorini and started the ceremony right on time.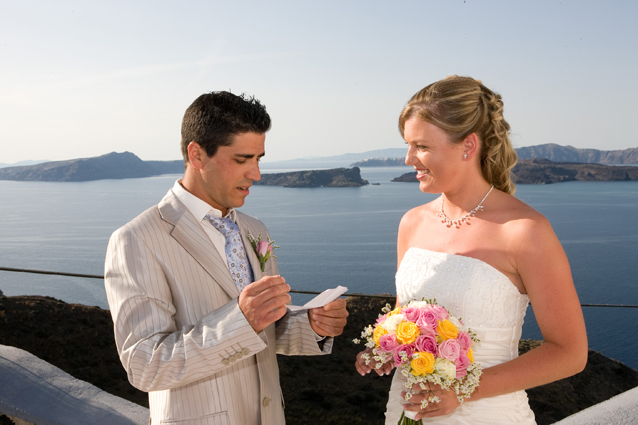 Abdlazez had his own vows written and although they were read to the bride in Dutch we were all very moved with the groom being touched with emotion.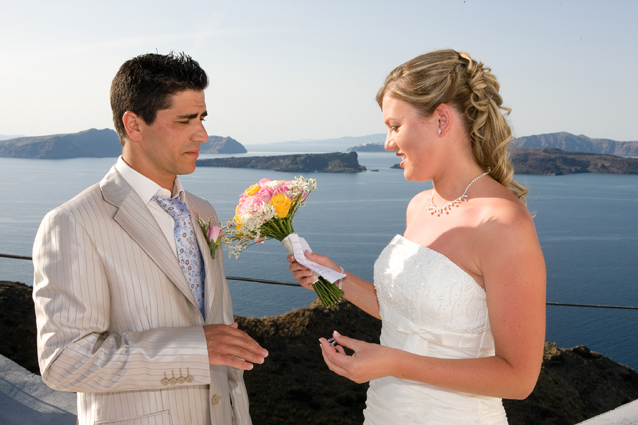 As soon as they exchanged the rings the ceremony was almost over.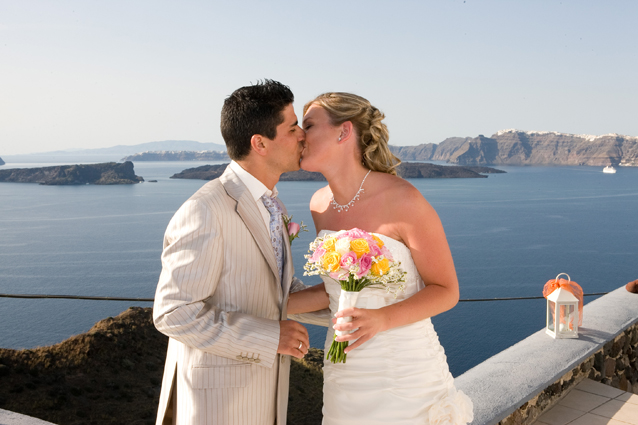 The groom didn't miss the chance to kiss beautiful Katrien as soon as the municipality's representative asked him to... "You may kiss the bride!"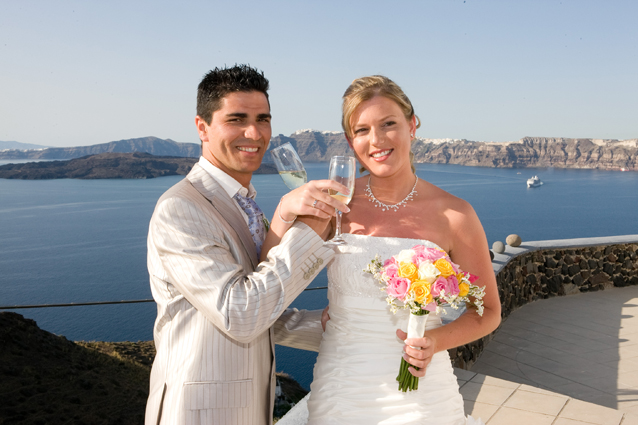 A toast is always appropriate to wish the couple congratulations after the ceremony!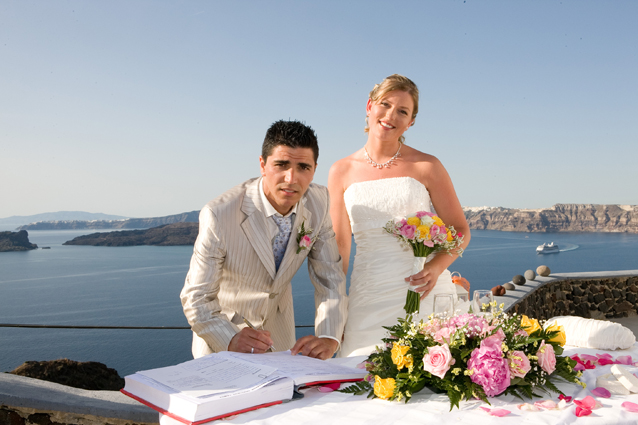 The wedding took place at Apanemo Hotel located in Akrotiri.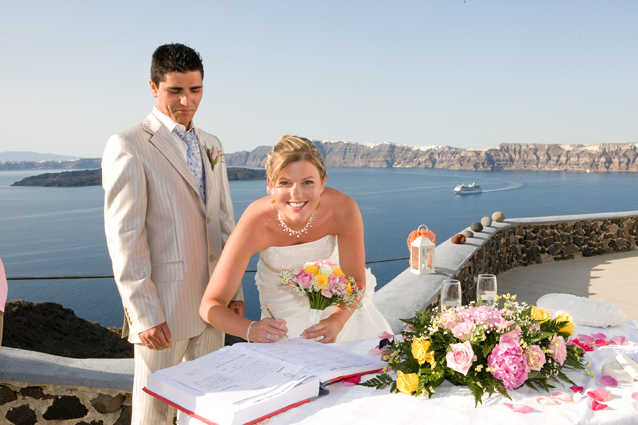 It was the bride's choice to have pink, yellow and white flowers as a decoration and not a bad one as you can see...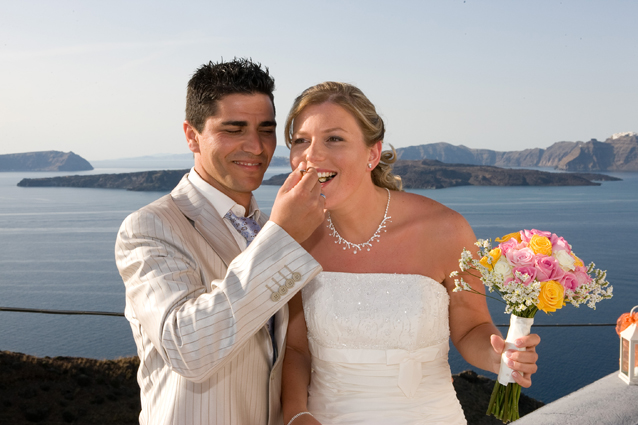 Right after the ceremony the couple cut the cake.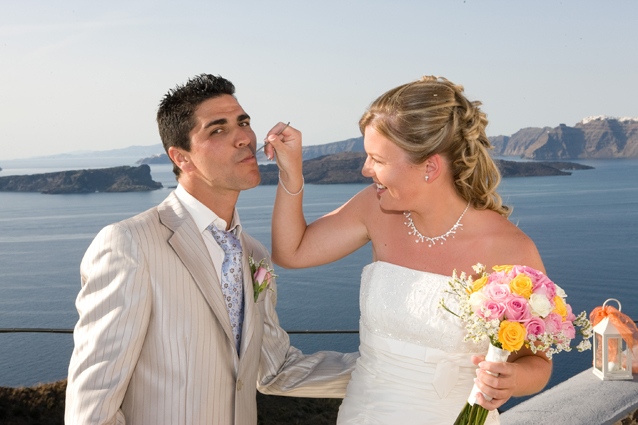 All the guests and family had the opportunity to taste the delicious cake and have champagne to wish the newlyweds a long life of happiness and love.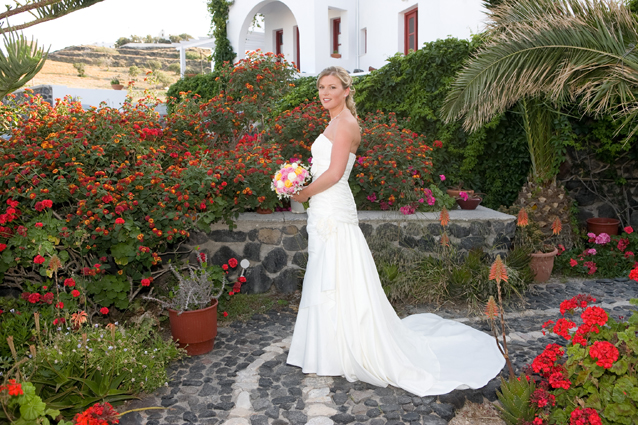 Katrien was a beautiful bride in her white dress. The hairdresser and make-up artist left early at the hotel to help her get ready although not much effort was necessary for such a gorgeous girl.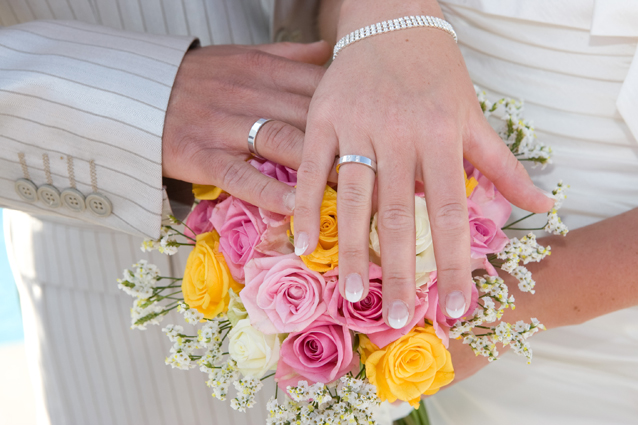 The couple's matching rings were simple and elegant.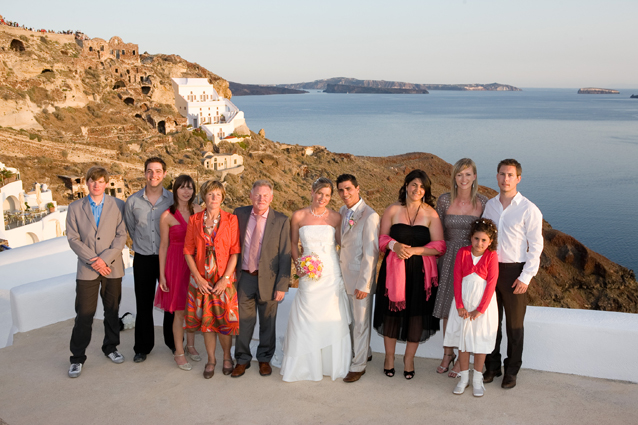 Friends and family attended the ceremony in Akrotiri.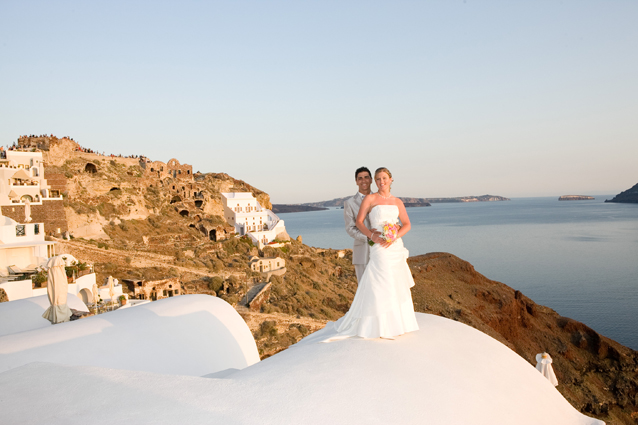 The background view at Apanemo hotel is just magical!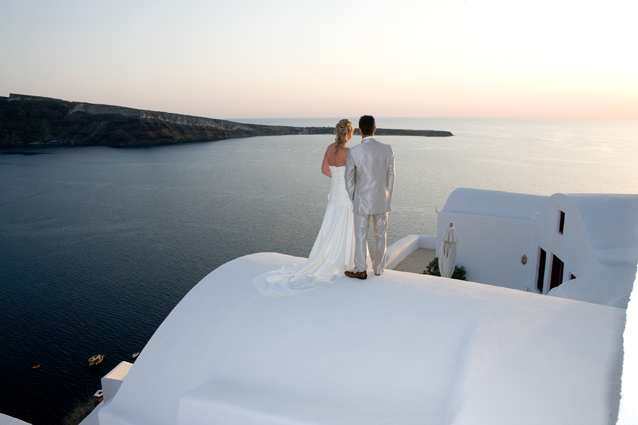 As sunset is approaching the pictures become more romantic...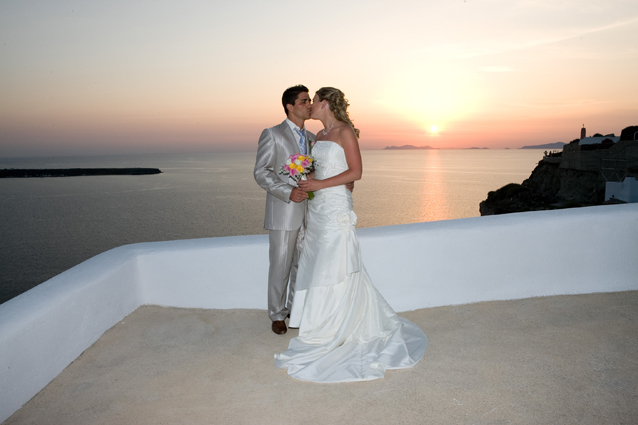 It is not random that Santorini is one of the top wedding destinations in the world... look at this sunset!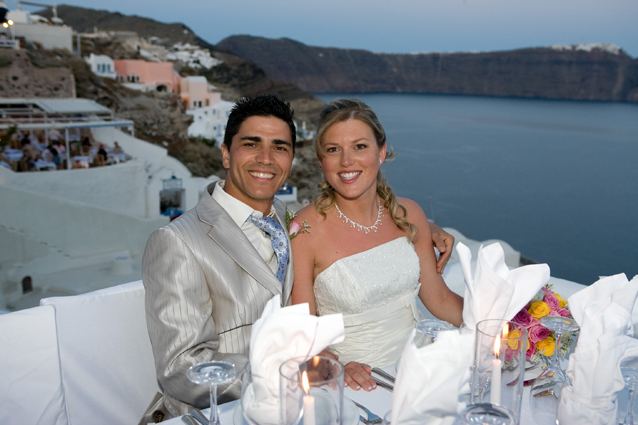 The reception took place at Ambrosia restaurant in Oia.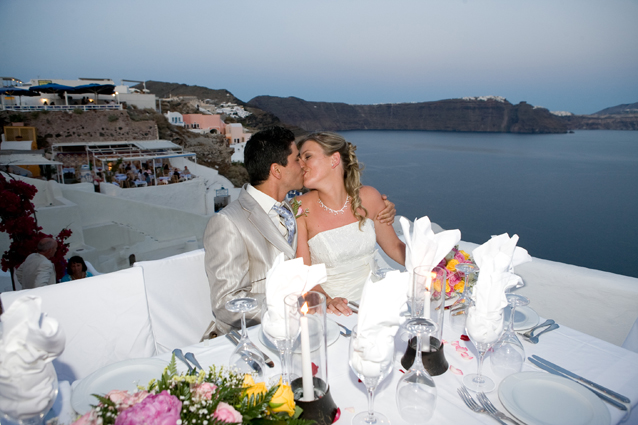 Congratulations Katrien and Abdlazez!