Andrei & Natalie wedding at Chromata Suites
July 10th, 2008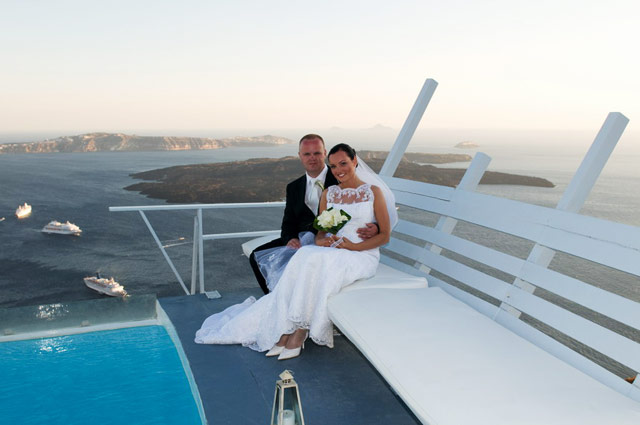 The happy couple with the background of the famous Santorinian caldera by the hotel's swimming pool.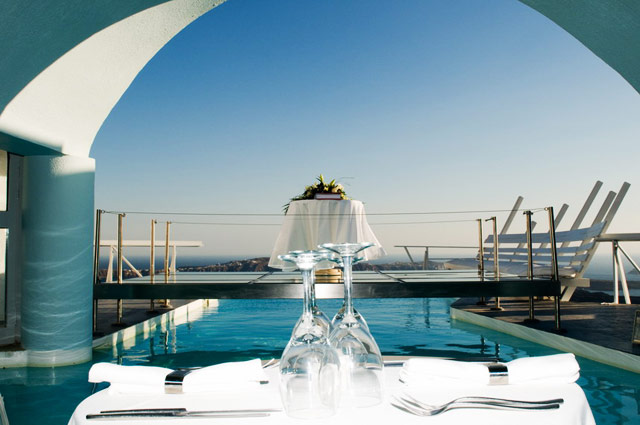 The wedding venue of the hotel chosen by the couple, the mayor's table set on a glass bridge over the swimming pool overlooking at the caldera, just ready for the ceremony.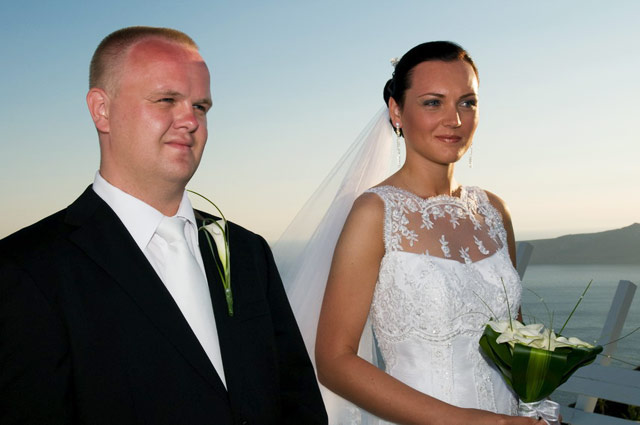 The happy couple during the wedding ceremony, carefully listening to the mayor's words.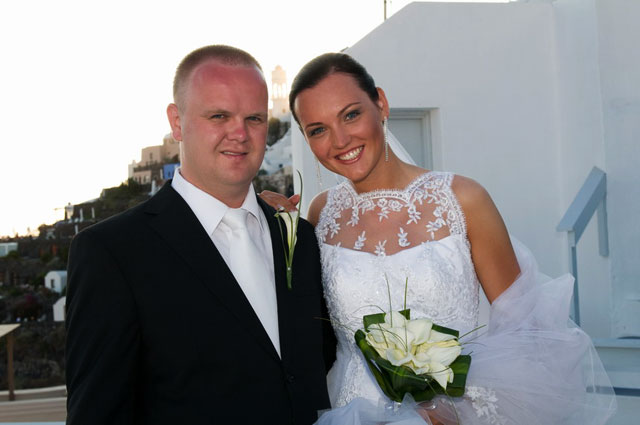 Just married! Smiles of happiness for the newlyweds!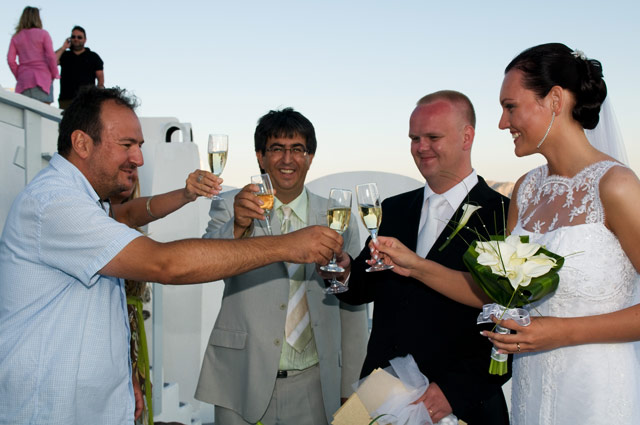 A toast to celebrate the happiest time in the life of a young couple sharing their first moments as husband and wife with the witnesses, wedding planner and mayor.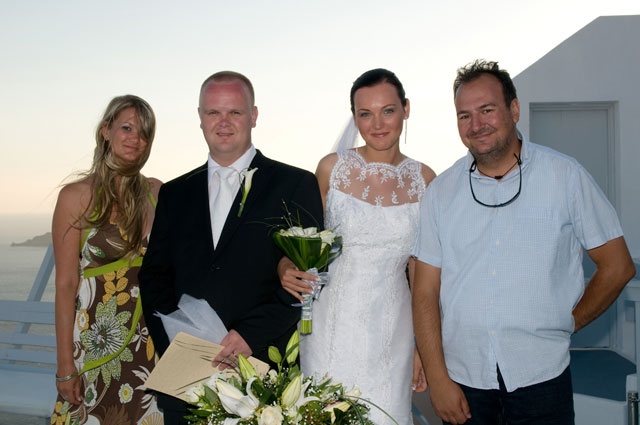 The newlyweds with the company of the witnesses, one of which is the representative of the wedding planning company, Travel Zone.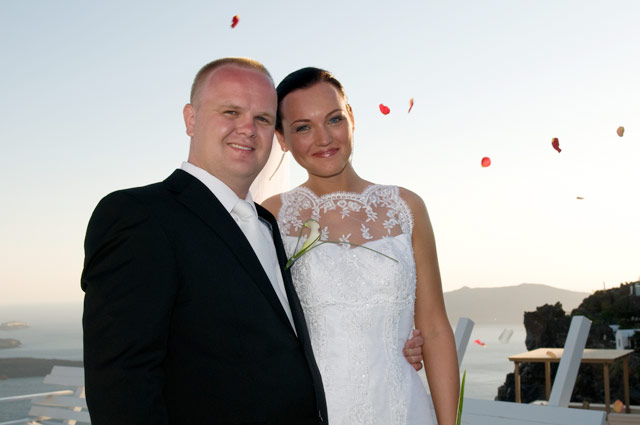 All smiles for the happy newlyweds as confetti is thrown to them for good luck.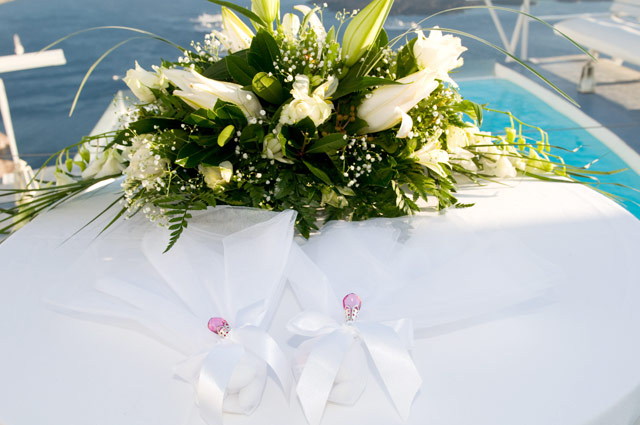 The decoration of the table used by the mayor included white lilies chosen by the bride and groom.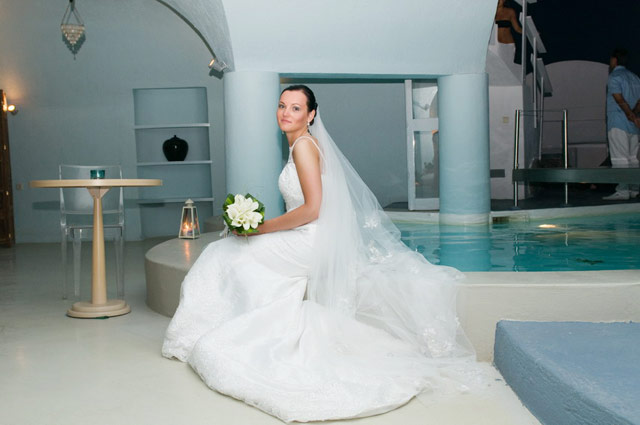 The bride all beautiful and ready to take the next step and marry her sweetheart in Santorini.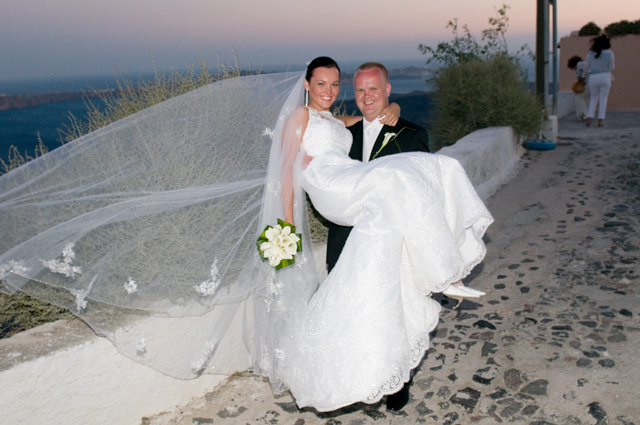 The bride left on the strong arms of the groom for a beautiful picture in the narrow streets of Santorini.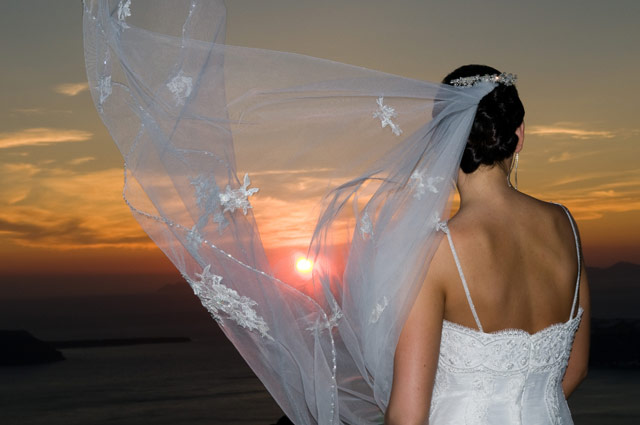 The beautiful bride gazing at the magical sunset of Santorini while the breeze gently lifts her veil.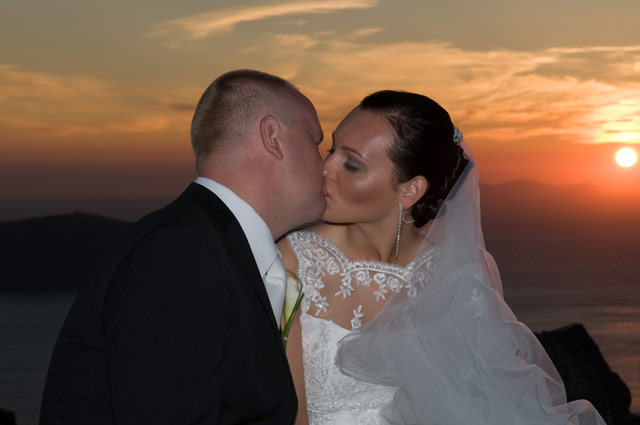 A sweet kiss from the groom to the bride under the romantic, orange sunset for which Santorini is famous for.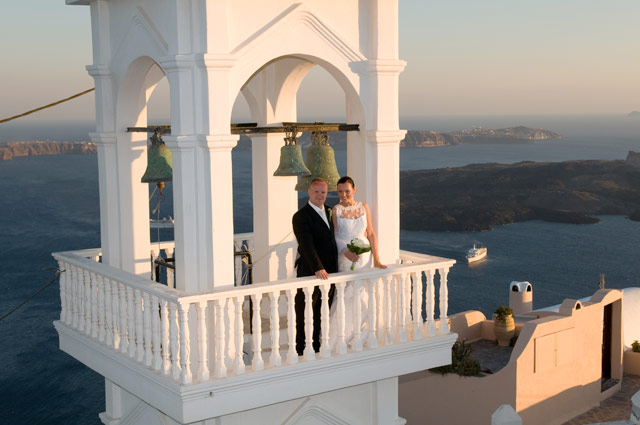 Although a hotel terrace and not a chapel was chosen for the wedding ceremony, the couple wouldn't lose the opportunity to have their picture taken on this beautiful bell tower with the magnificent view.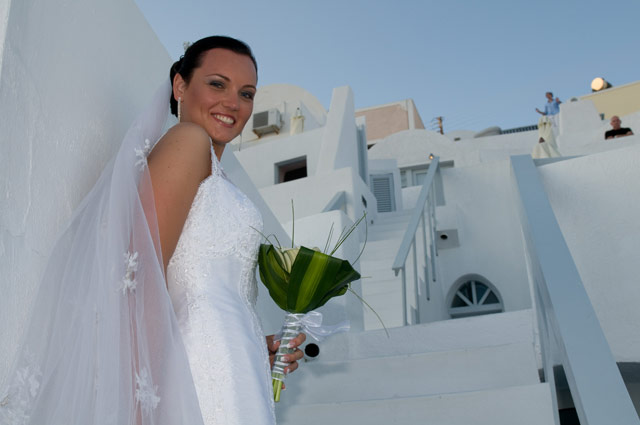 The bride seems to be very happy as she is smiling to the photographer.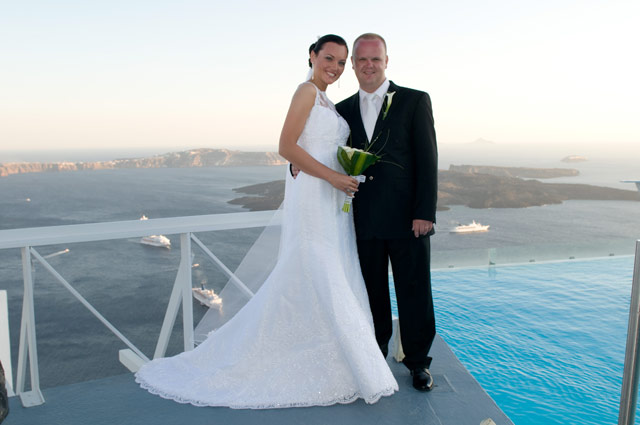 The couple in front of the magnificent Santorini background captured in a very emotional moment.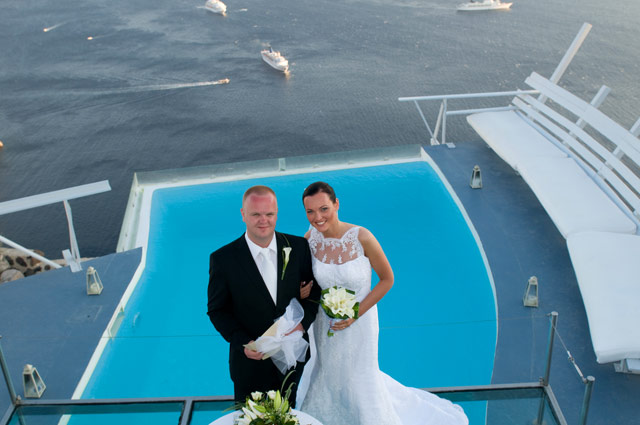 Enchanting view and happy faces the basic ingredients for a successful ceremony.