Robin & Andrew wedding at Chromata Suites
May 13th, 2009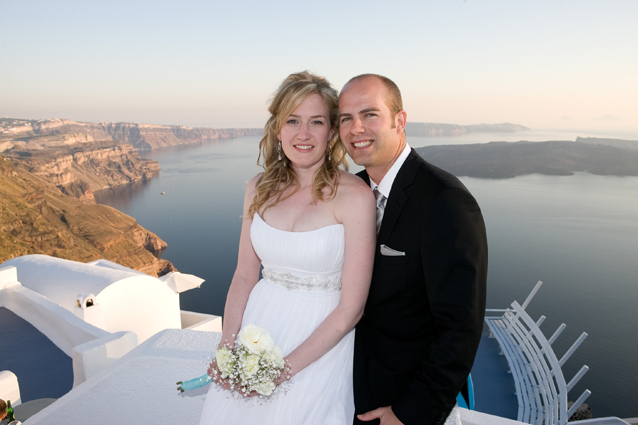 Andrew and Robin came all the way from Canada to get married in Greece.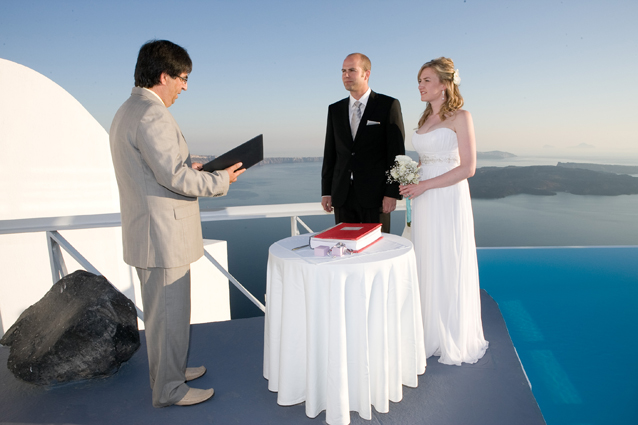 They both looked great on their wedding day, calm and smiling the whole time.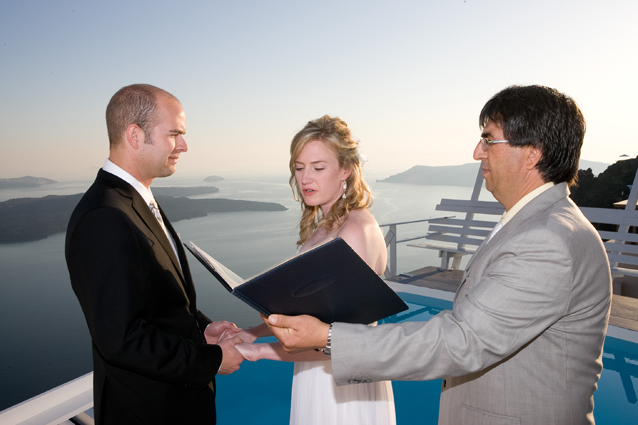 They chose Chromata for their wedding because of the fabulous view offered by the swimming pool.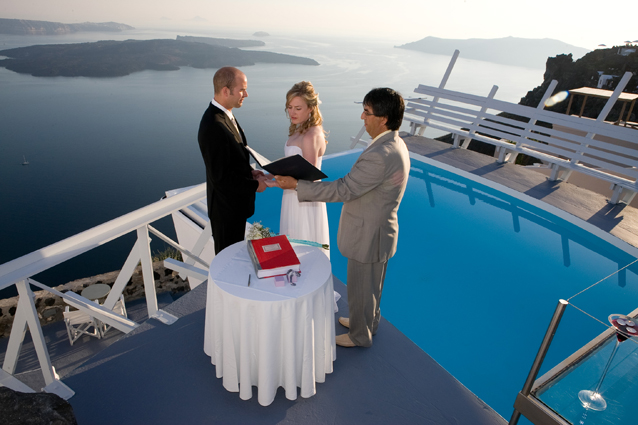 They first exchanged vows that were provided to them by the municipality's representative.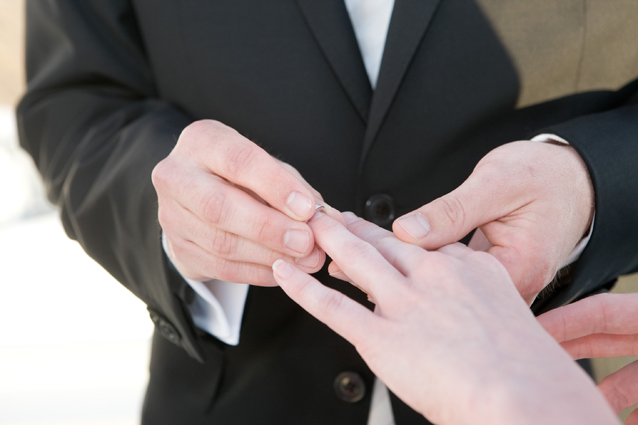 Afterwards they exchanged rings.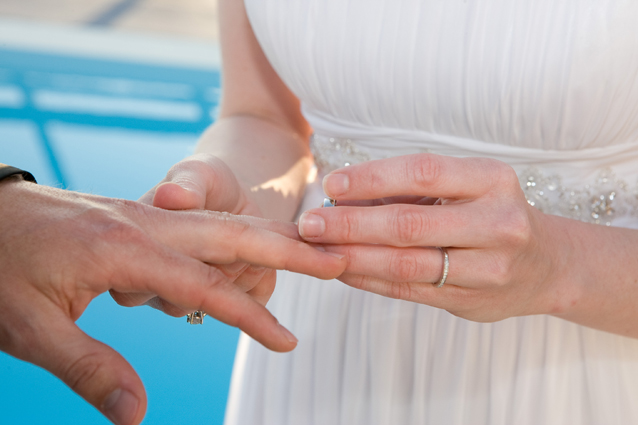 And after Robin gave Andrew his ring the ceremony was almost over.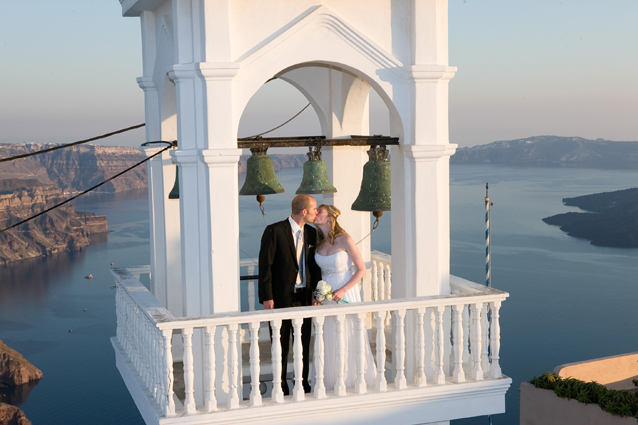 Anastasi church is the must place to take a photo if you are in Imerovigli. This is probably the most characteristic bell tower of the island.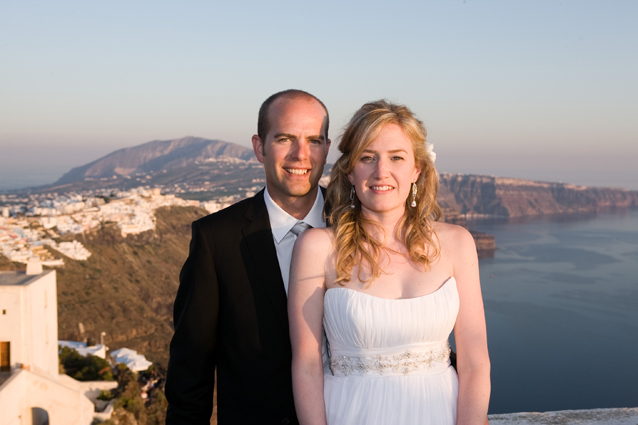 Robin and Andrew chose sunset time for their wedding.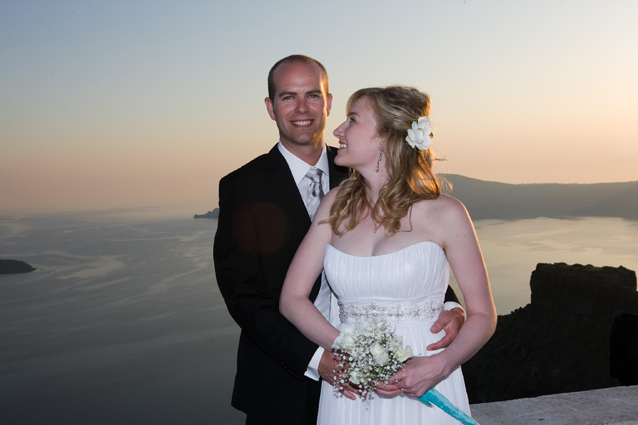 After the end of the ceremony they had plenty of time to get photos inside the hotel but along the caldera rim as well with the volcano and the Aegean sea at the background.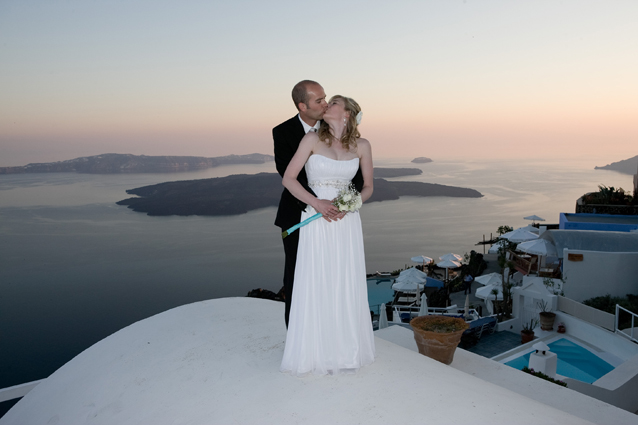 The newlyweds enjoyed a nice, romantic, private dinner at the hotel after the end of the ceremony and all the photos.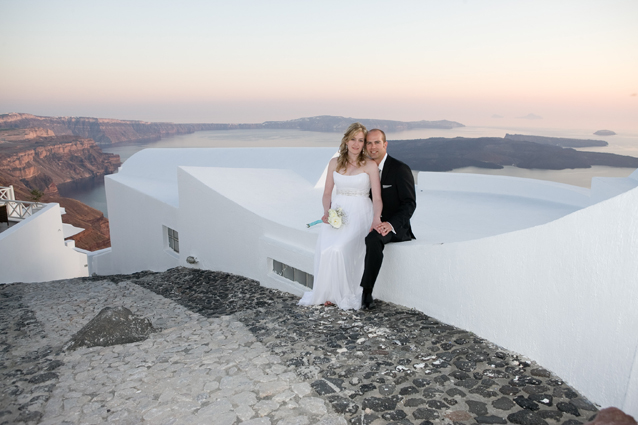 The wedding took place on the 13th of May 2009 sunset time and although it was May the weather was mild.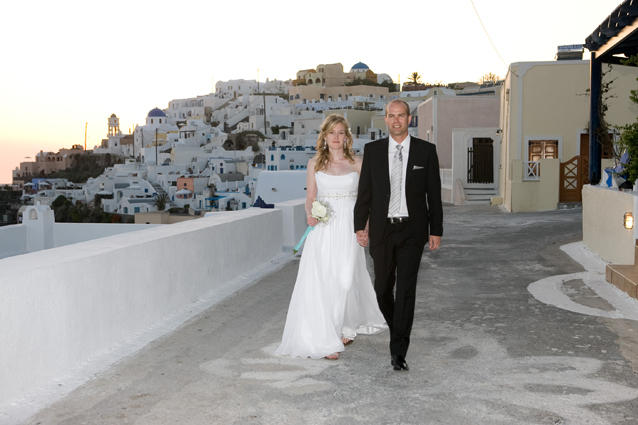 Only three days in Santorini must be enough to go back home filled with romantic memories and great photos.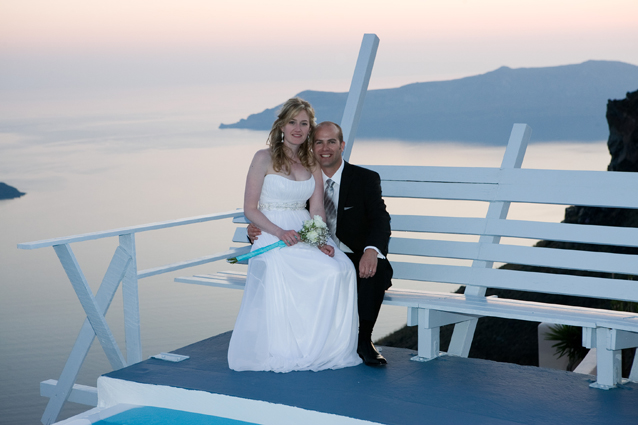 Photos like this one will bring to their minds memories of a nice spring in Greece during the cold winter in Canada.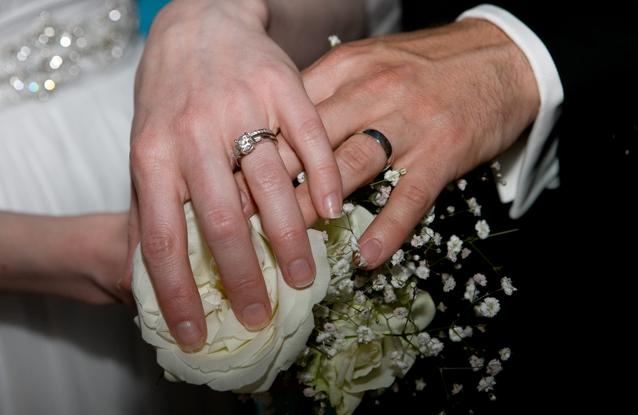 Congratulations Andrew and Robin!