Ellen & Matt wedding at Cliffside Suites
June 23rd, 2009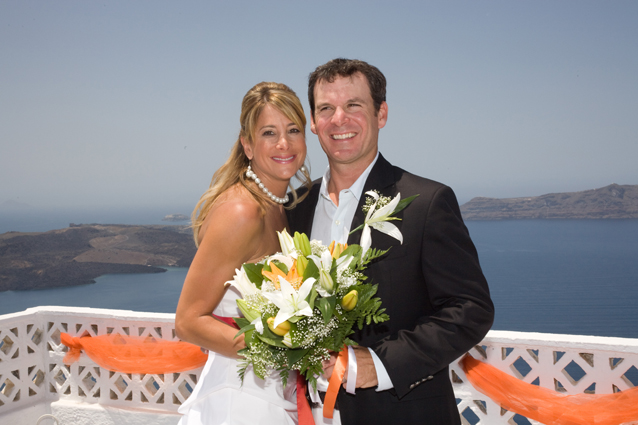 Ellen and Matt came a long way with their children to get married in Santorini.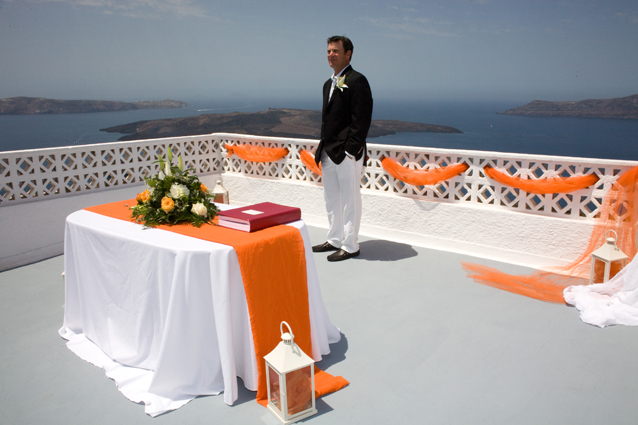 The groom was waiting patiently for his bride to come for the ceremony.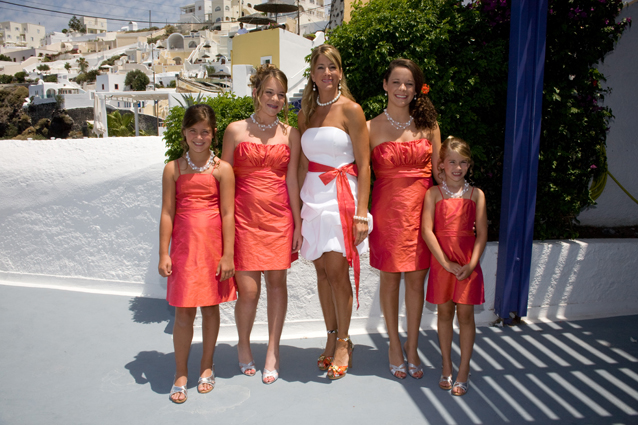 The only guests at this beautiful wedding were the couple's five girls!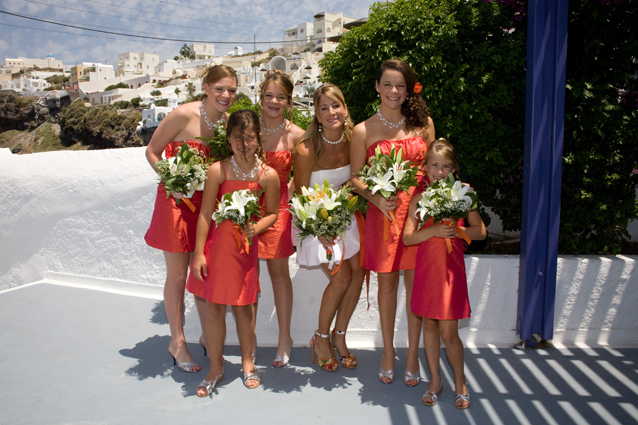 All the bridesmaids were wearing matching dresses and shoes.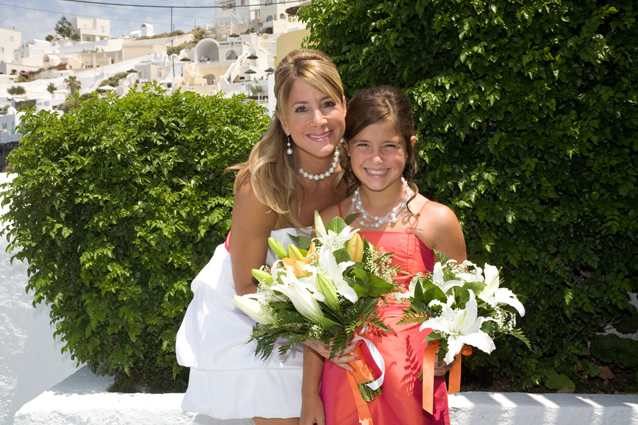 All the girls and the bride were holding bouquets made from white and orange lilies.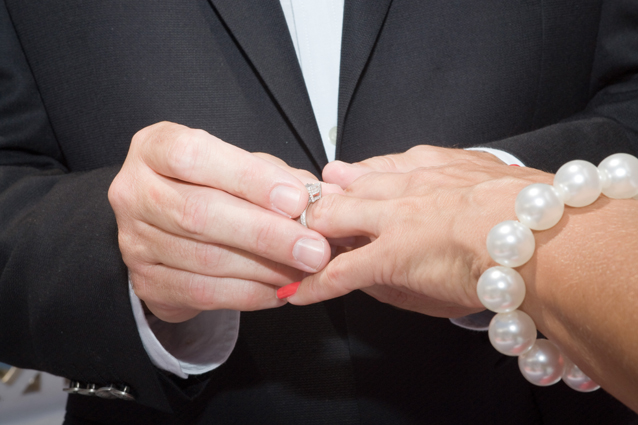 The wedding took place at noon at Cliffside Suites in Firostefani.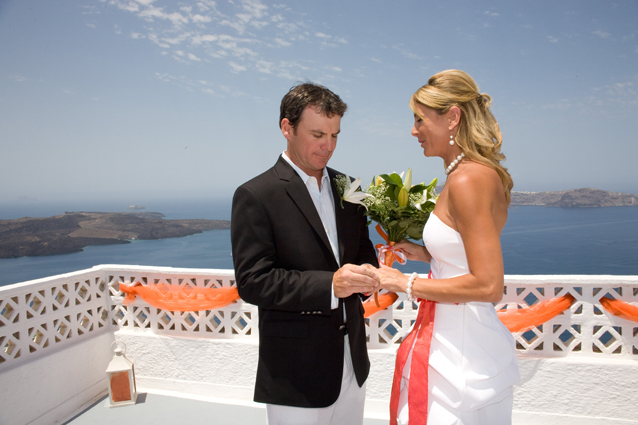 The couple and five girls visited Santorini just for a day as part of their cruise.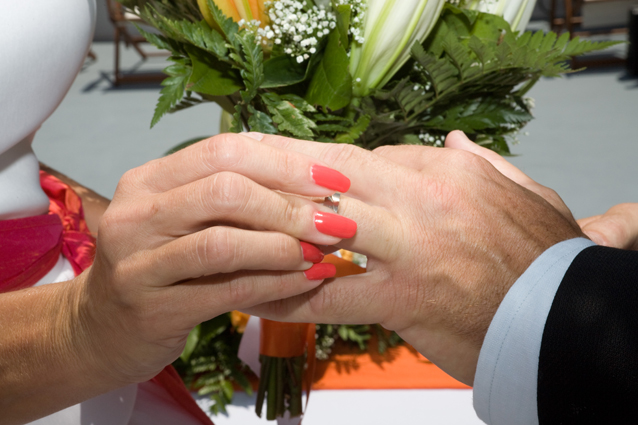 A transfer was arranged for them upon arrival.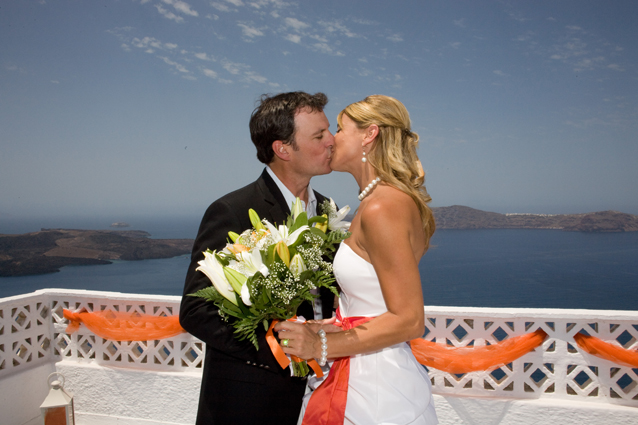 Then they all came to the hotel to get ready.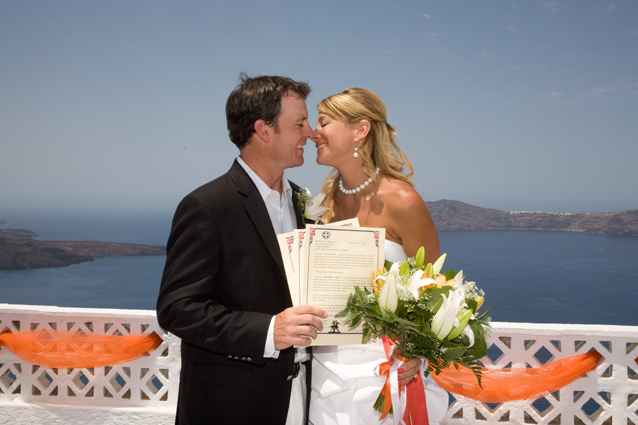 A hairdresser and make-up artist were there waiting for everybody and assist them to get ready for the big moment.
The bridesmaids looked absolutely stunning!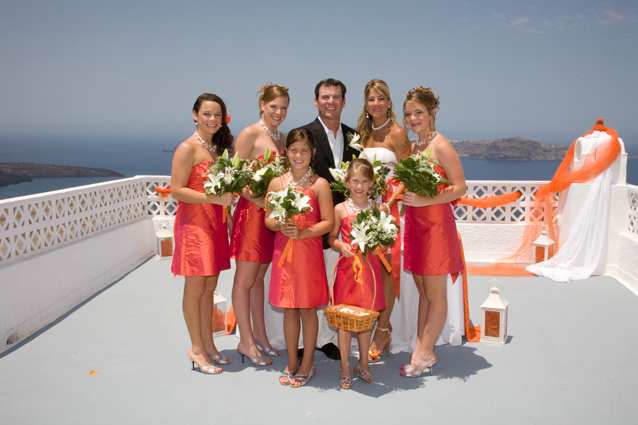 With such beautiful parents no wonder the girls look like models!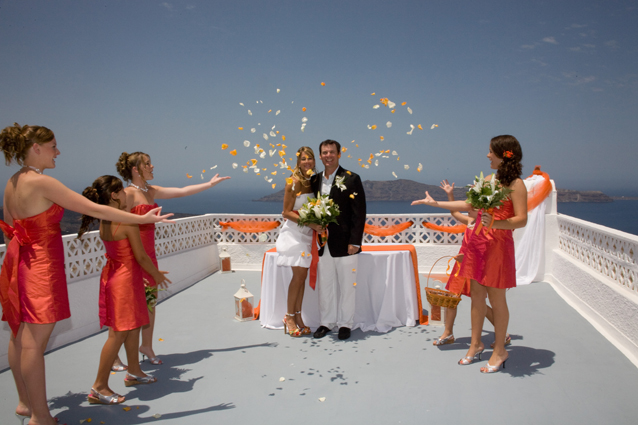 Even the rose petals were in matching color, white and orange.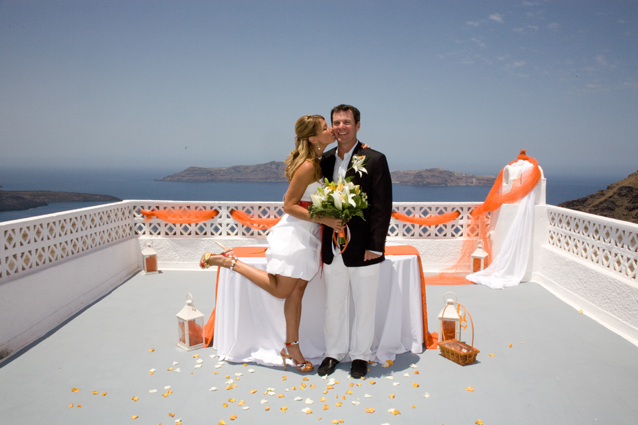 The bride and groom looked very happy the whole time.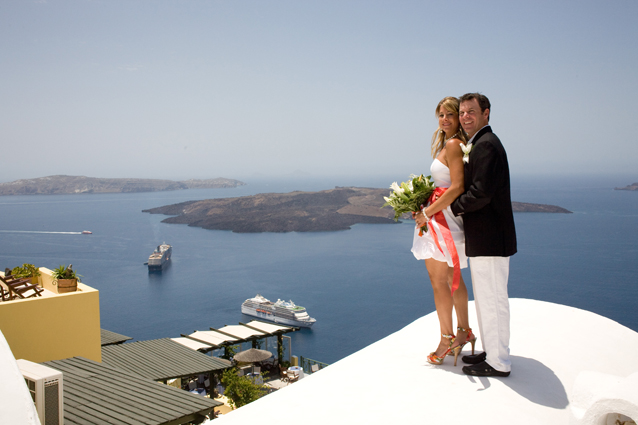 Although the wedding didn't take place during sunset the background is still very beautiful.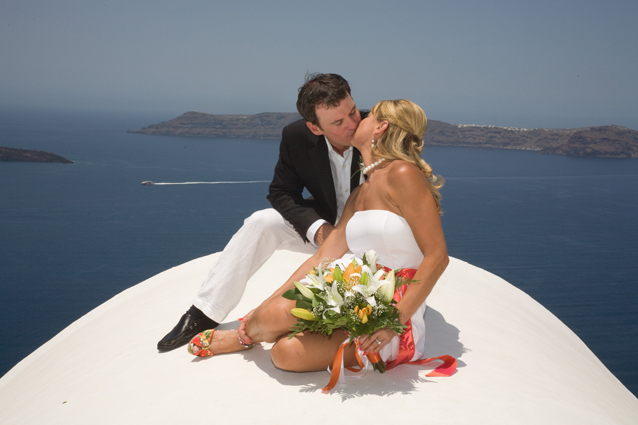 After the wedding ceremony the group went to Pantheon Villas for lunch.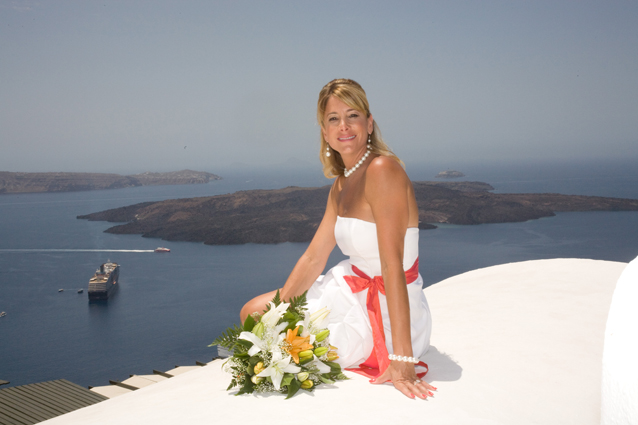 The bride was absolutely stunning and sweet. Lucky groom!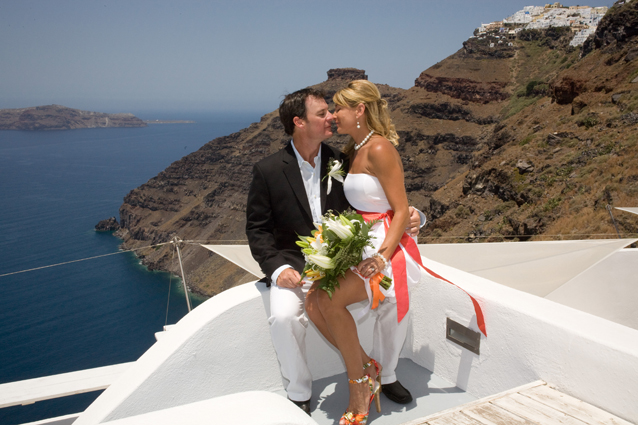 After lunch the group went on a bus tour on the island to see some more of the beauties that Santorini has to offer.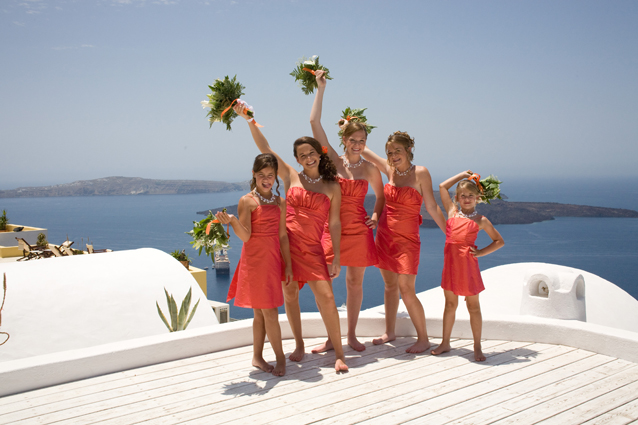 The girls were eager to take a swim at the beach but they were all smiles the whole time.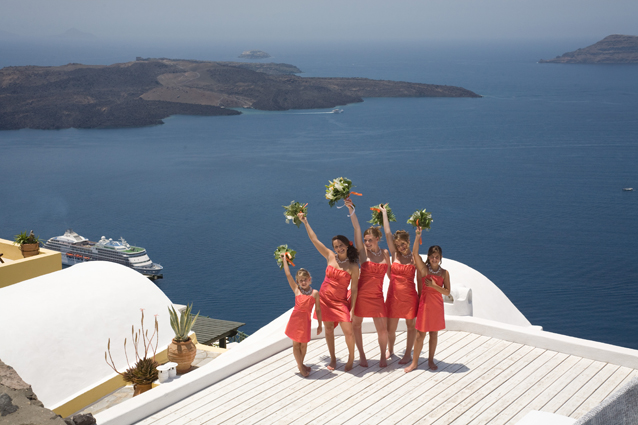 Congratulations Ellen and Matt!