Wedding at Enigma
May 2nd, 2009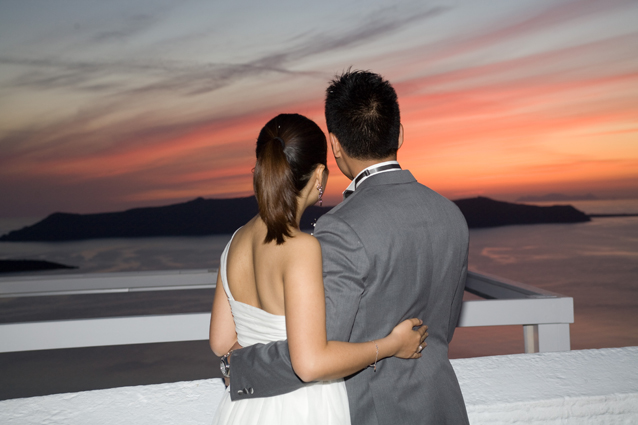 Steve and his lovely bride came all the way from China to get married in Santorini.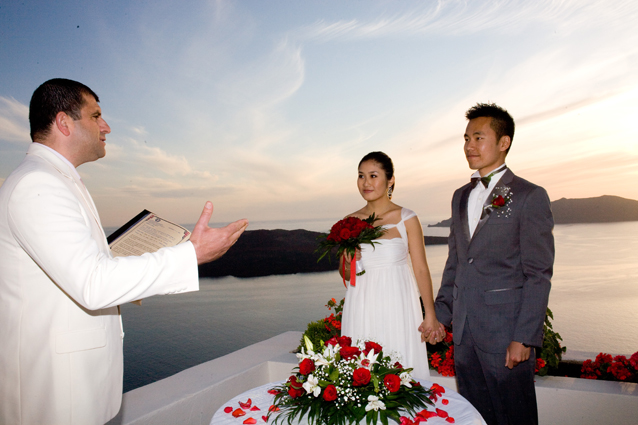 The wedding ceremony took place at Enigma Hotel in Fira at sunset time.
John Kavallaris, the municipality's representative was the one who performed the ceremony.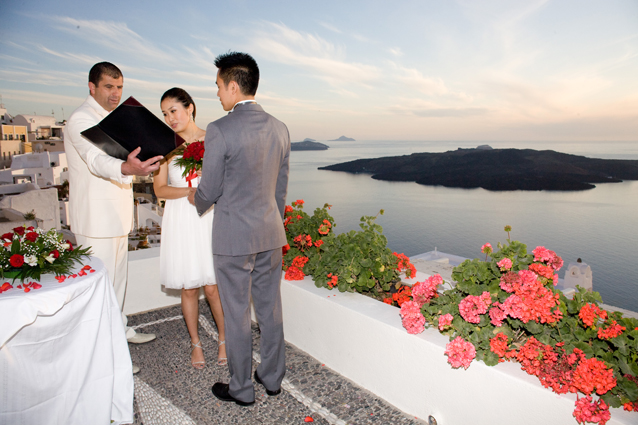 The atmosphere was really romantic and the couple was very happy.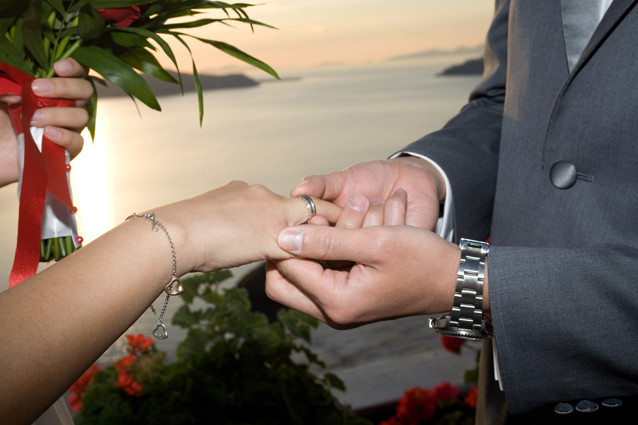 After they exchanged their rings they had plenty of time to take many photos with the caldera and the sunset in the background.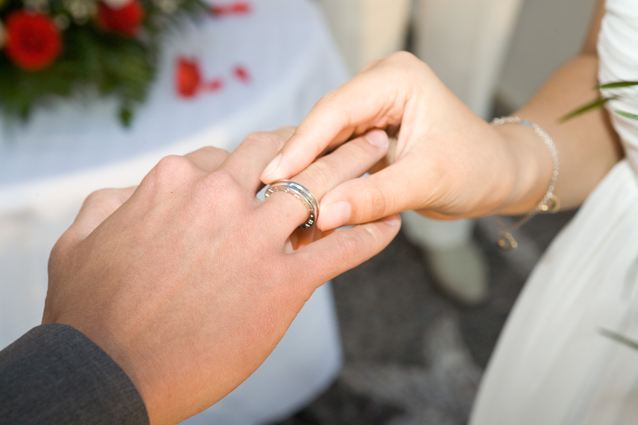 The wedding dinner took place at The Sphinx restaurant in Fira.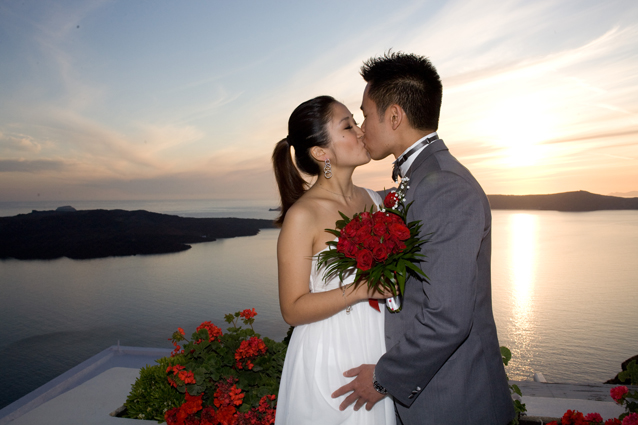 After the wedding day the couple had a few days to spend on the island as honeymooners.
This wedding was a special, personal moment since there were no guests around.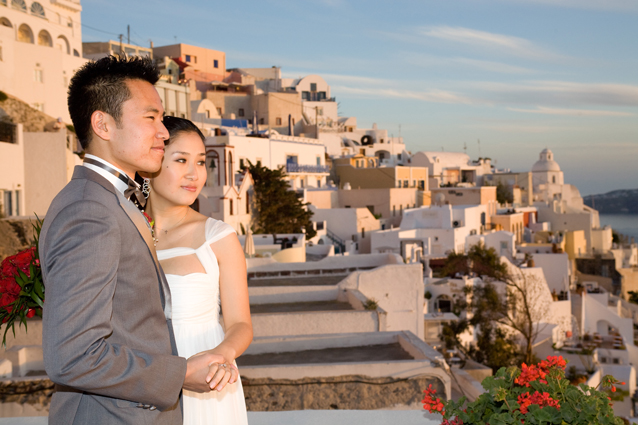 The flowers were mostly white and red, the color of passion and love.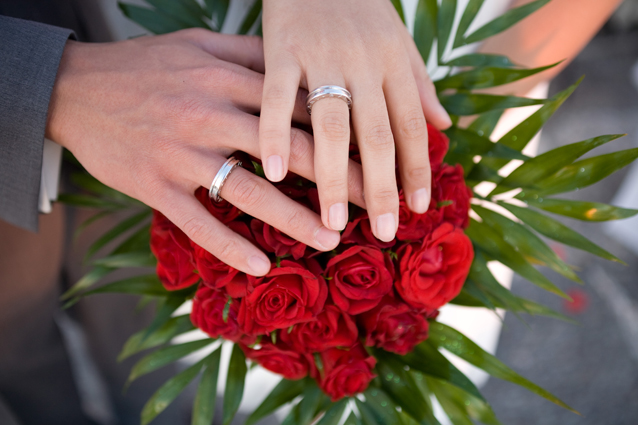 Santorini is one of the most romantic locations in the world to get married and these newlyweds made their dream come true by coming from China to do this!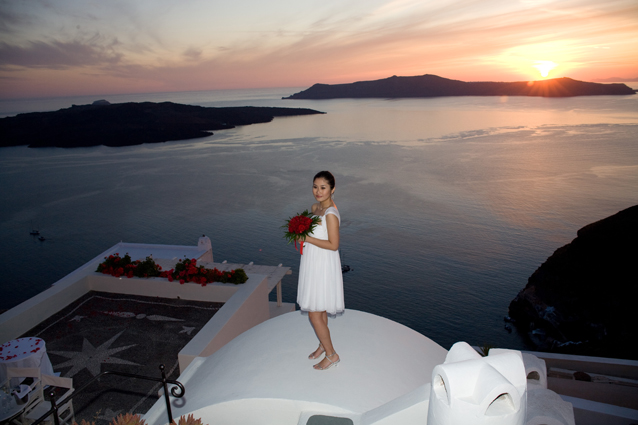 The bride looked radiant in her white dress holding her red bridal bouquet in her hands.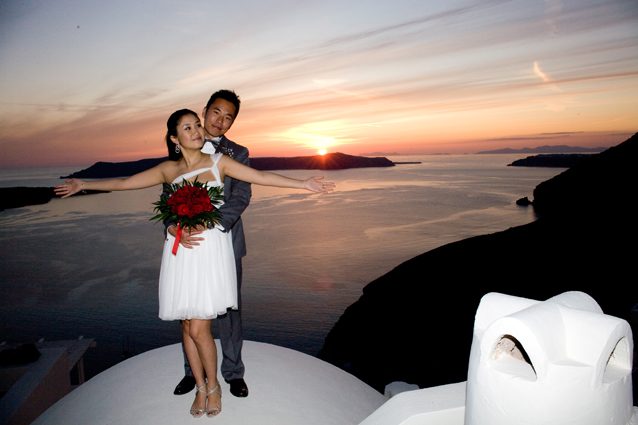 The newlyweds were both sweet and kind and this is apparent in their photos.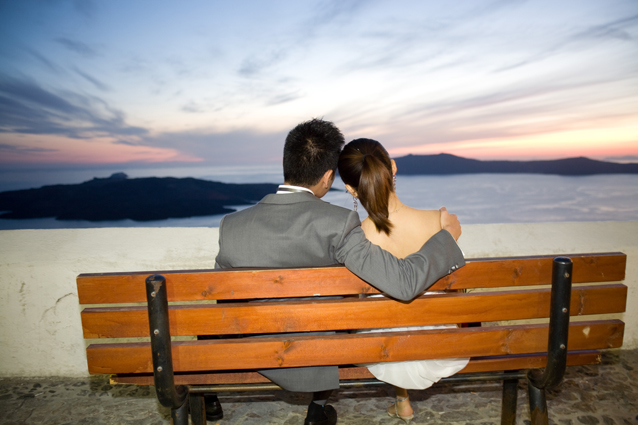 What a nice way to spend your vacations in Greece. Congratulations!