Helen & David wedding at Feredini
August 7th, 2009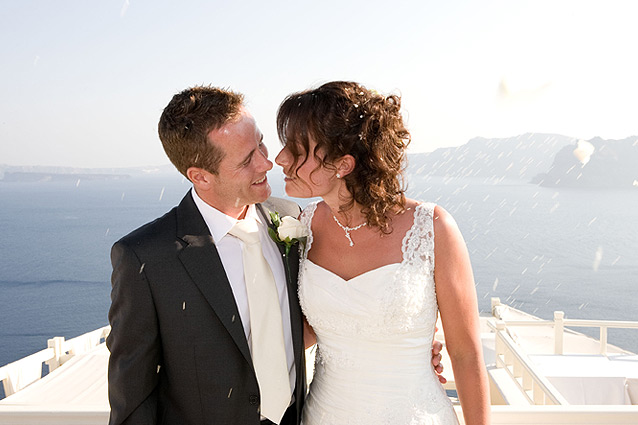 Helen and David got married in Oia on the 7th of August 2009.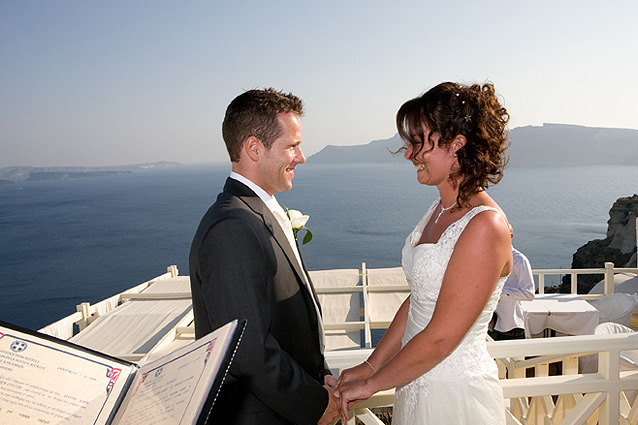 Their wedding ceremony took place at Feredini restaurant right before sunset.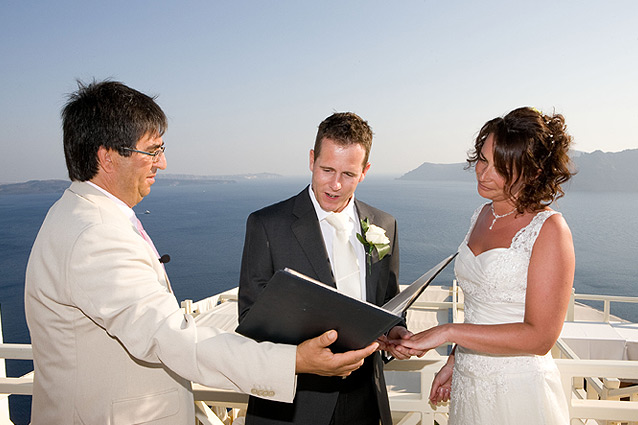 All the flowers were ordered from Athens and Holland and the day of the wedding Helen's father who is also an excellent florist prepared the bouquet, centrepiece and boutonnieres.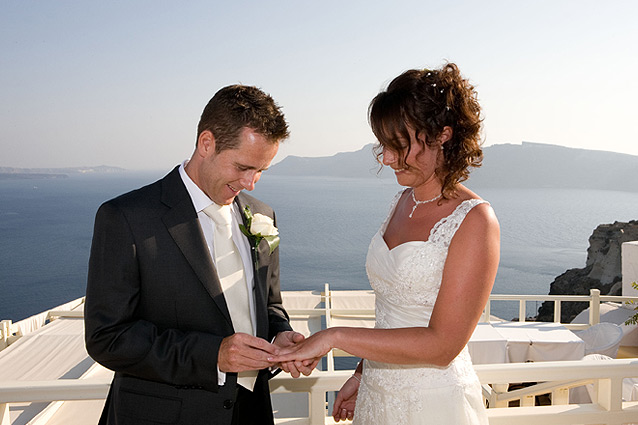 Helen wanted her father, Richard, to prepare the flowers and that's what he did.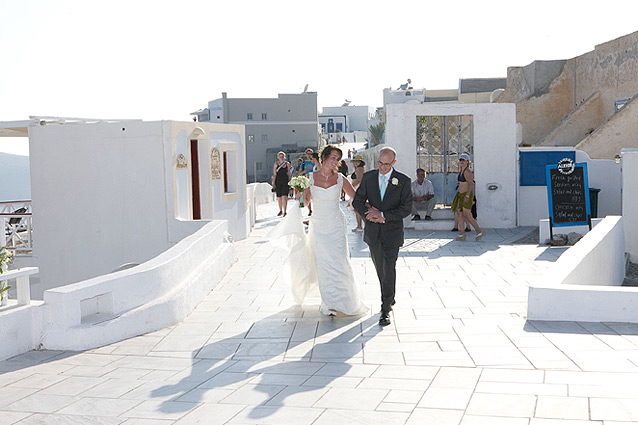 The bride was given away to the groom by her father who was very emotional.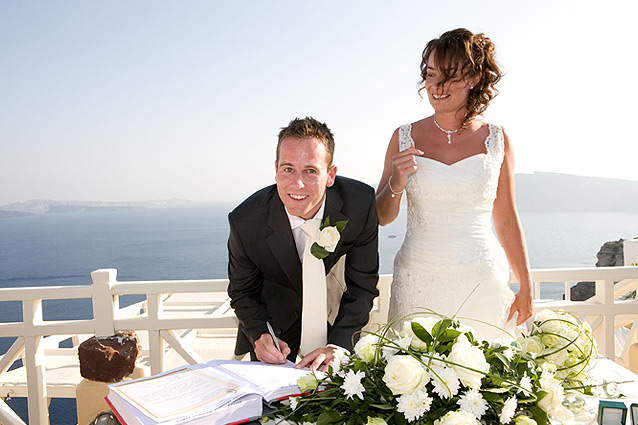 As soon as the ceremony ended David and Helen signed their wedding license.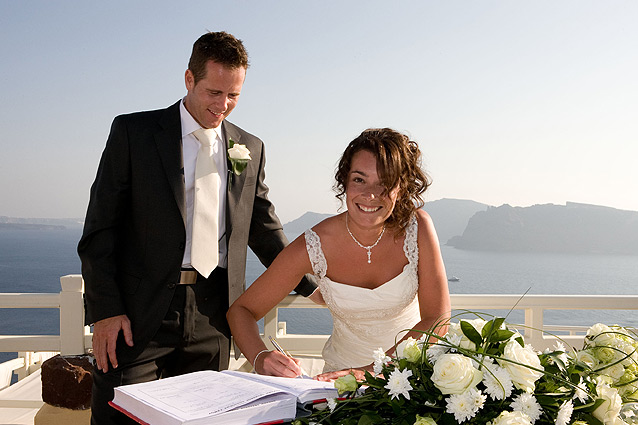 All the guests had some champagne to wish the newlyweds congratulations.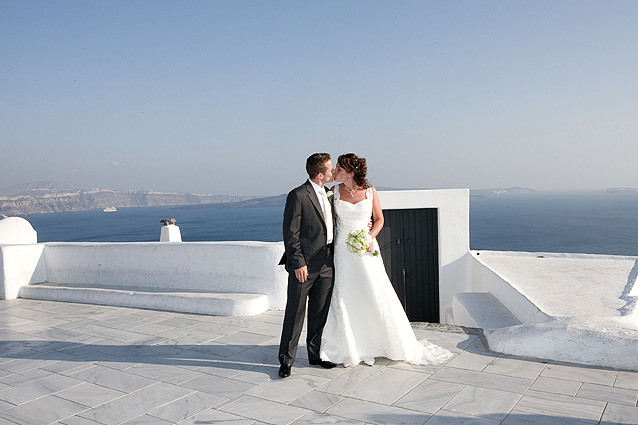 And then they all had photos with the impressive caldera at the background.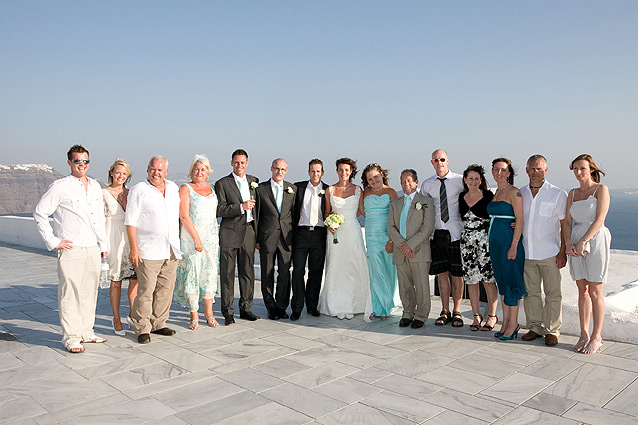 After taking some family photos the guests continued with their drinks while Helen and David were led by the photographer to different spots for more romantic photos.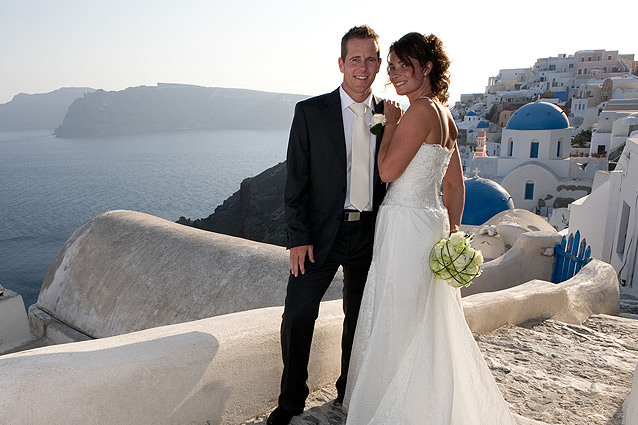 Both Helen and David looked happy and beautiful.
As they were walking around Oia to get more photos the passers-by were clapping and wishing them a happy life together.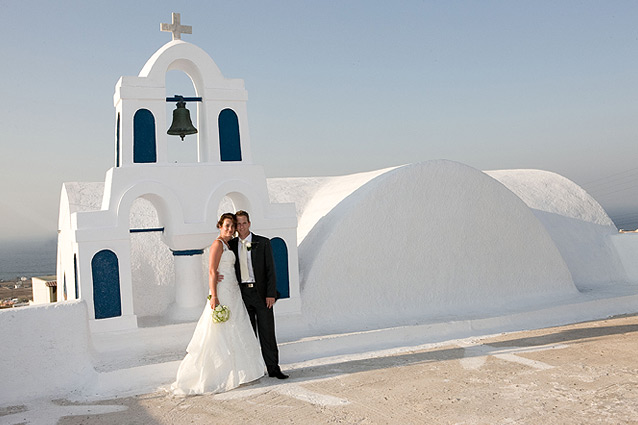 After the photo shoot the couple would head back to the restaurant to enjoy a nice dinner with their friends and family while gazing at the view and the sunset.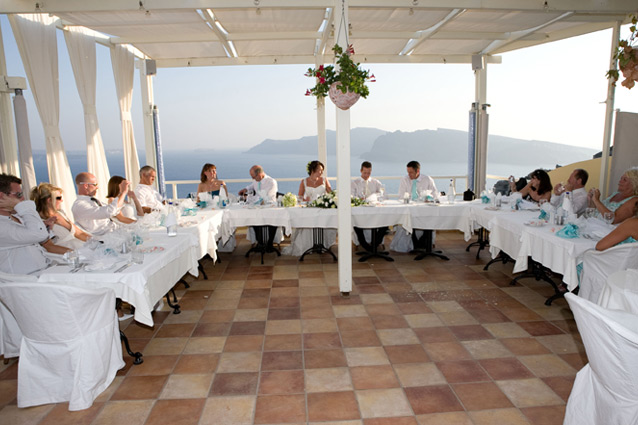 The restaurant was privately booked for the wedding party. Congratulations guys!