Holly & Paul wedding at Imperial Med
May 28th, 2009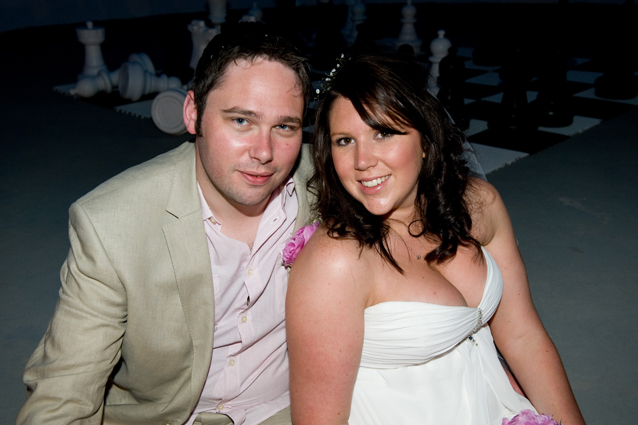 Holly and Paul came from England to get married in Santorini in the end of May.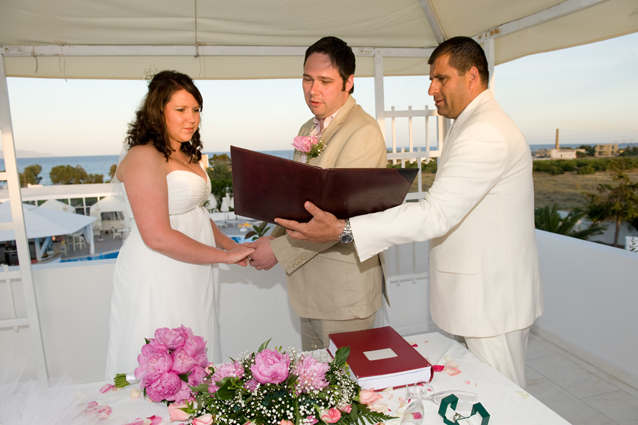 The wedding took place at Imperial Med Hotel by the beach of Monolithos on a nice terrace overlooking the sea and the swimming pool of the hotel.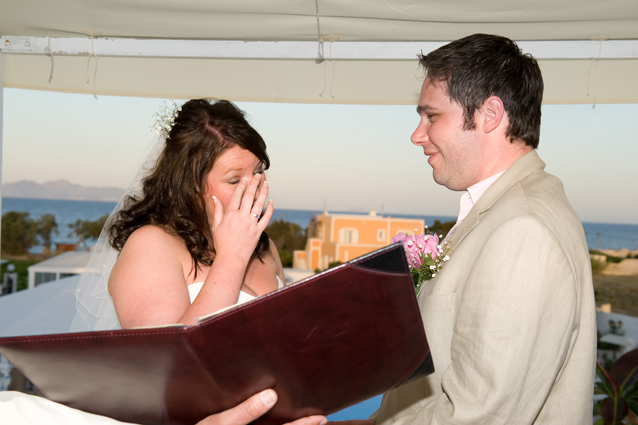 The bride was really emotional during the wedding and exchanging the vows was a really emotional moment for everybody.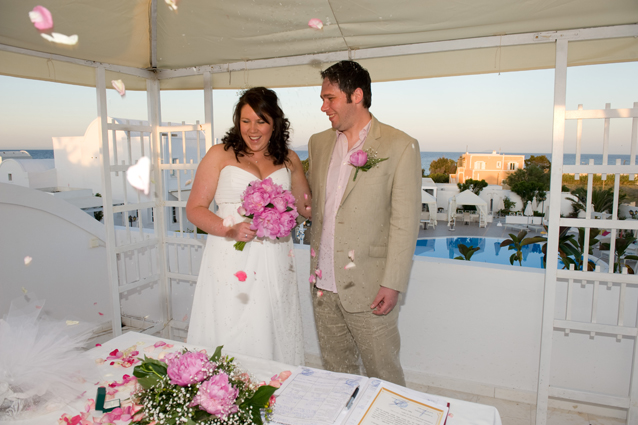 The bride looked stunning in her white dress and her pink peonies bouquet.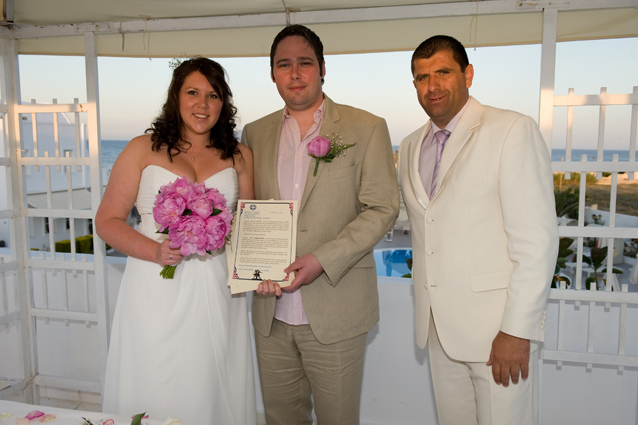 John Kavallaris, the municipality's representative performed the ceremony.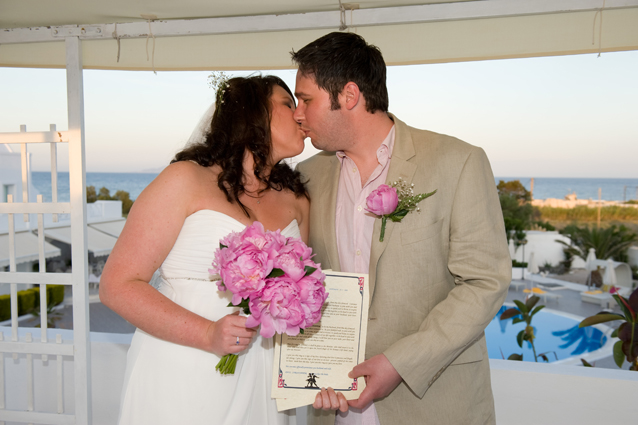 A sweet kiss for the emotional bride by the handsome groom.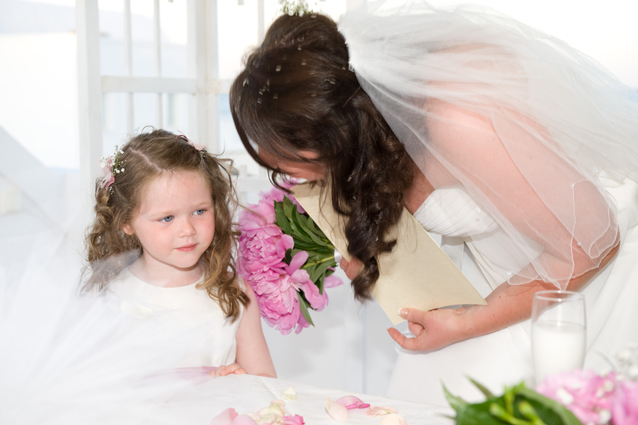 Apart from the bride who was gorgeous the little bridesmaid Poppy was present at her parents' wedding looking like a true angel.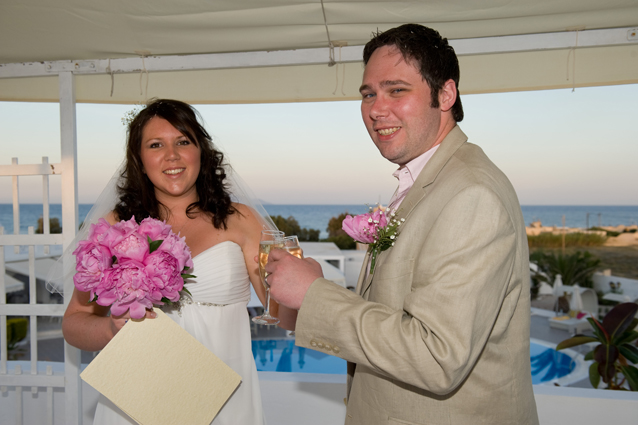 A toast is always appropriate in weddings. Cheers!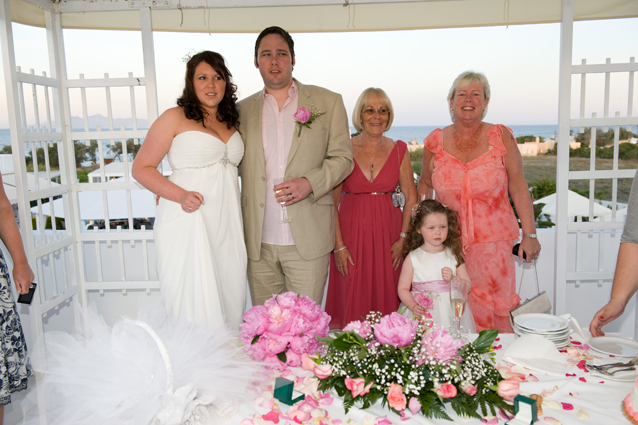 After the ceremony all the guests took photos with the couple.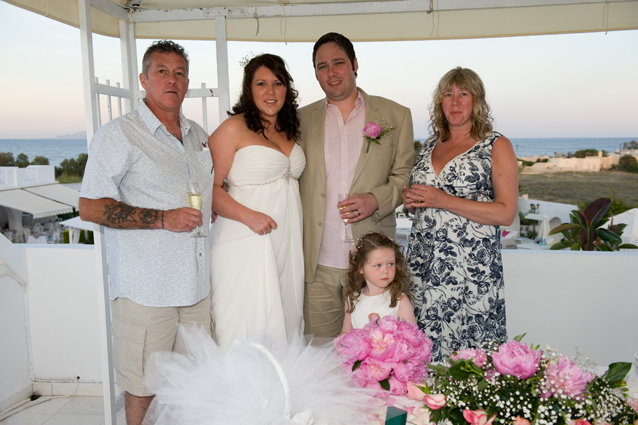 The cake was served on the terrace, the bride and groom tasted the first piece.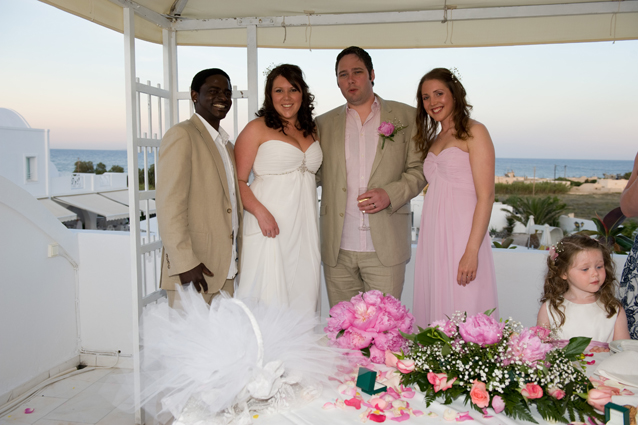 Holly has asked for all the flowers to be pink and the cake's decoration was also pink.
The couple and guests had dinner at the hotel's restaurant afterwards.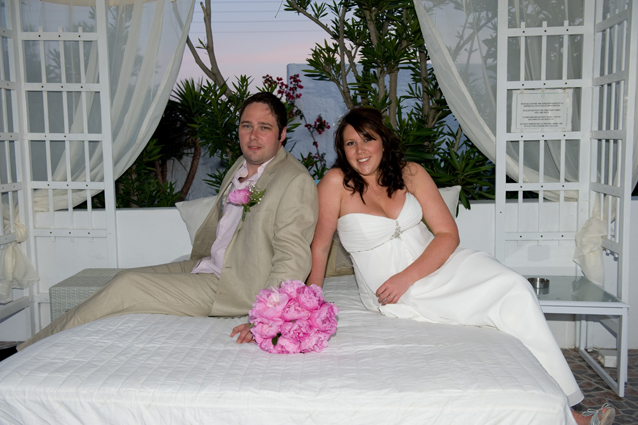 Although the bride was crying from happiness during the vow exchange she gave us lots of nice smiles afterwards.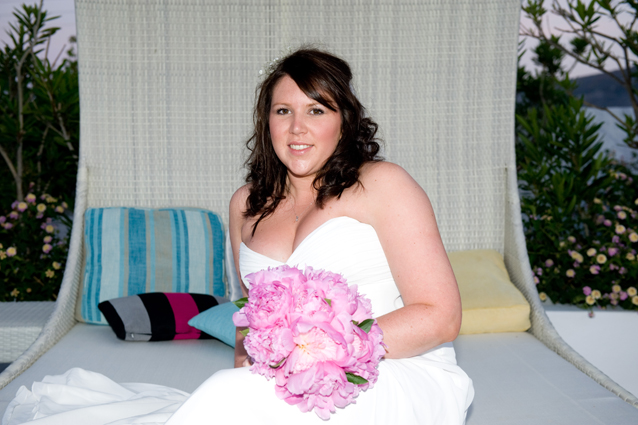 No wonder Poppy is so beautiful and sweet... she takes after her mother!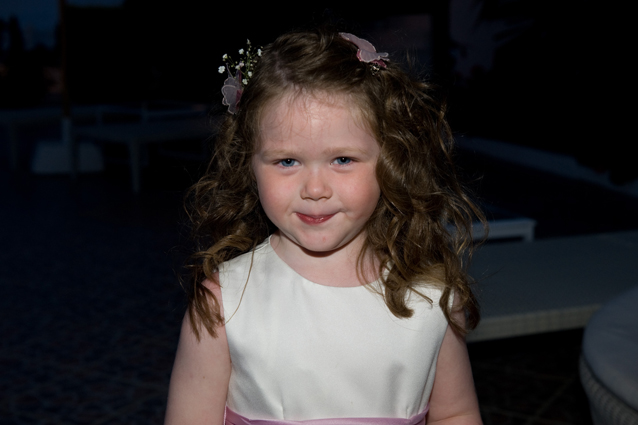 Is this a little fairy?