Peter & Noemi wedding at Ira Hotel
September 9th, 2008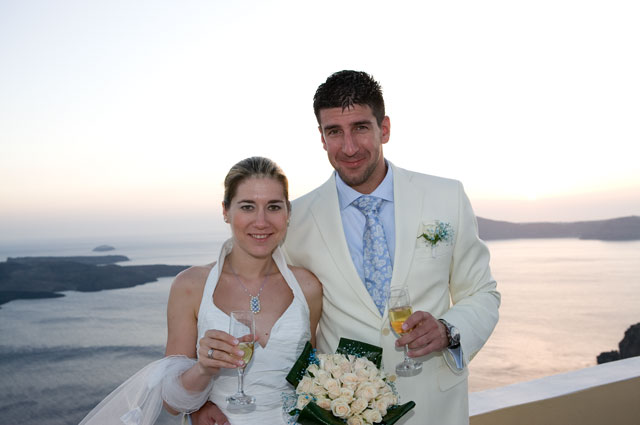 Noemi and Peter came all the way from Hungary to get married in idyllic Santorini.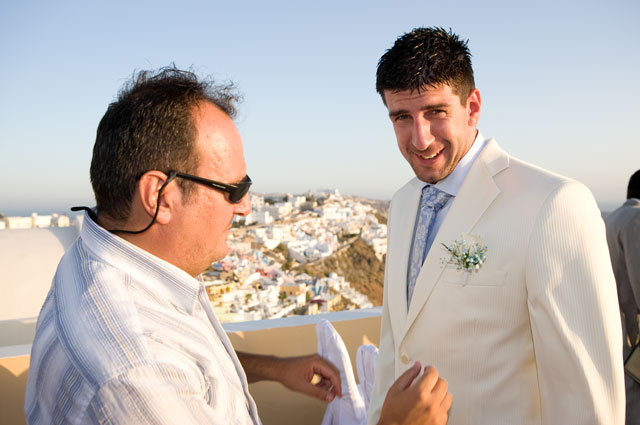 The groom was waiting patiently and all smiles for his bride to come.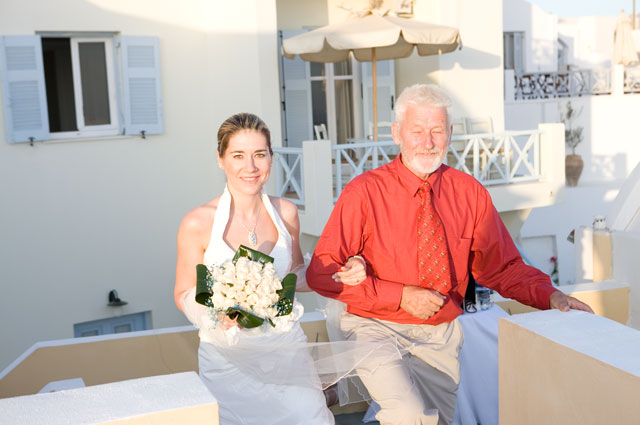 And here she comes accompanied by her father and beautiful in her white wedding dress.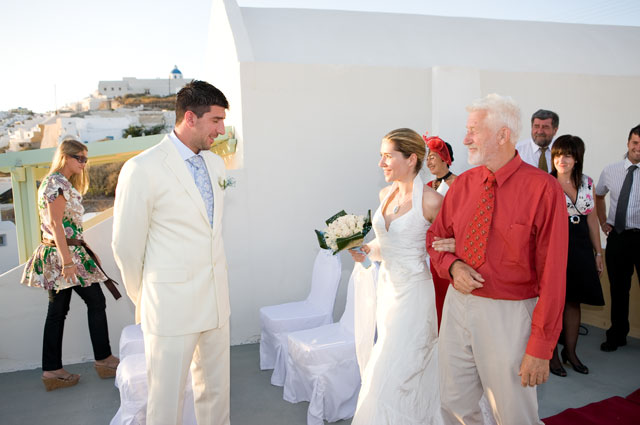 Peter was looking at Noemi with admiration and love throughout the ceremony.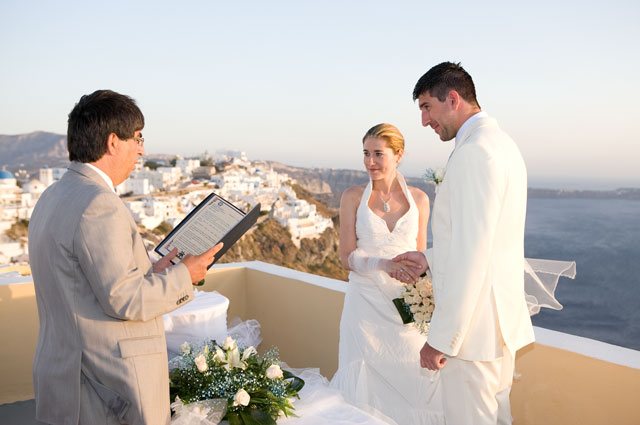 During the ceremony the couple was holding hands and they were paying attention to everything the municipality's representative was saying to them.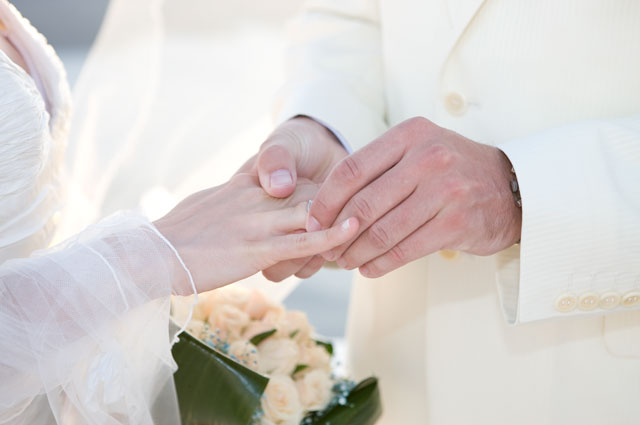 Peter is giving Noemi her wedding ring.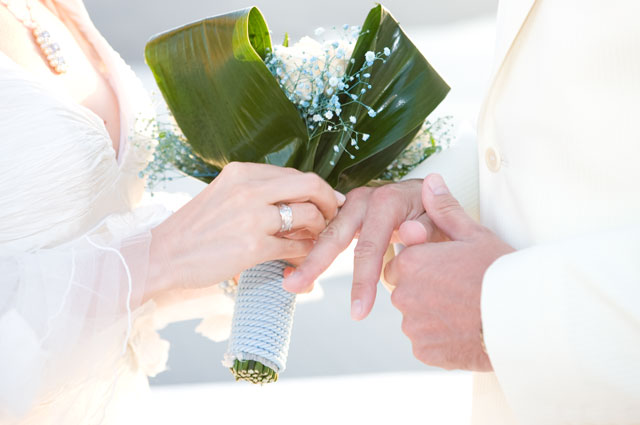 Noemi gives Peter his own ring.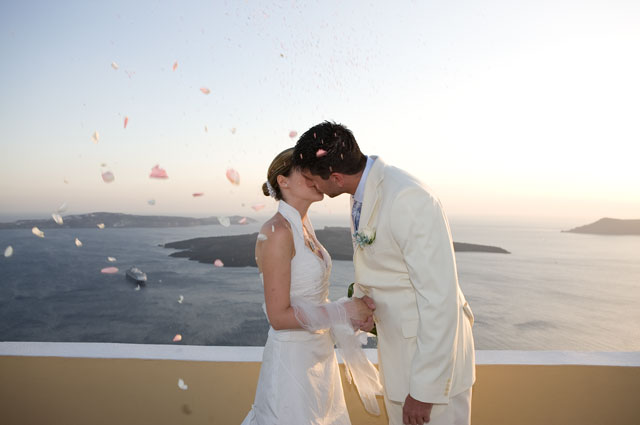 The couple is just married and confetti is thrown to them by the guests for long-lasting happiness and love.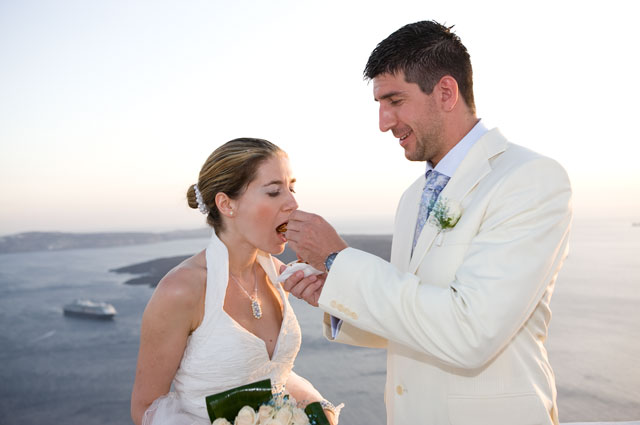 And now it's time for the wedding cake. Peter lets Noemi taste it first.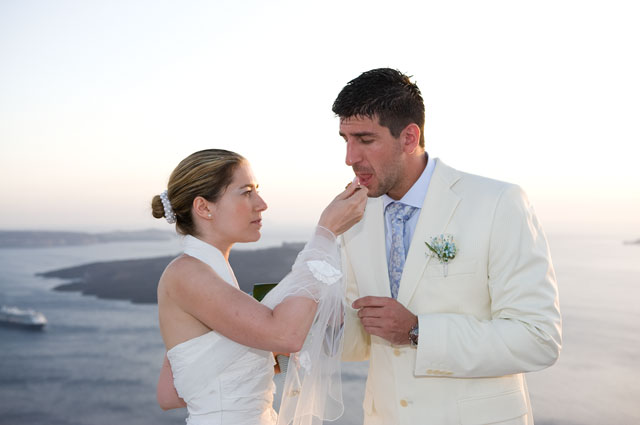 Now it's the grooms turn to taste the cake.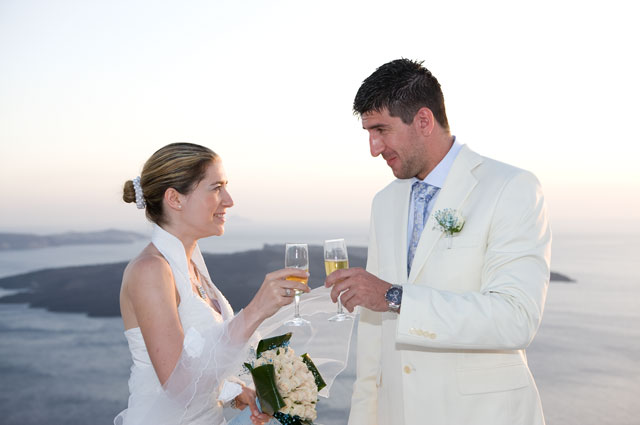 The newlyweds propose a toast as they pose for a beautiful photo with the caldera at the background.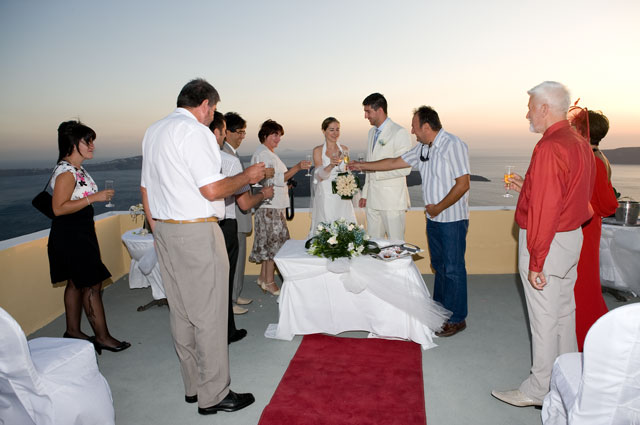 After the ceremony is completed all the guests are wishing the newlyweds happiness and love.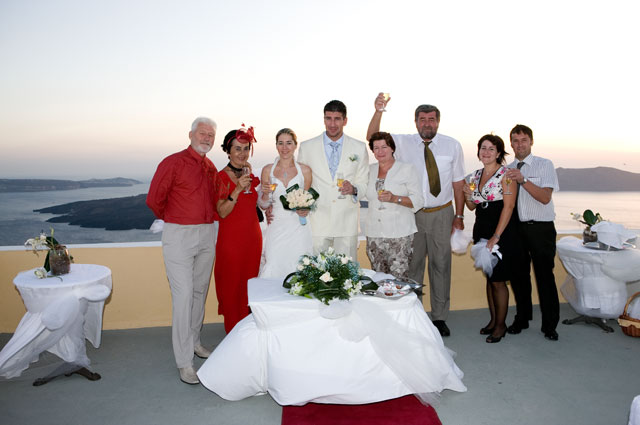 The couple and their family pose for a photo after the wedding. Everybody is happy...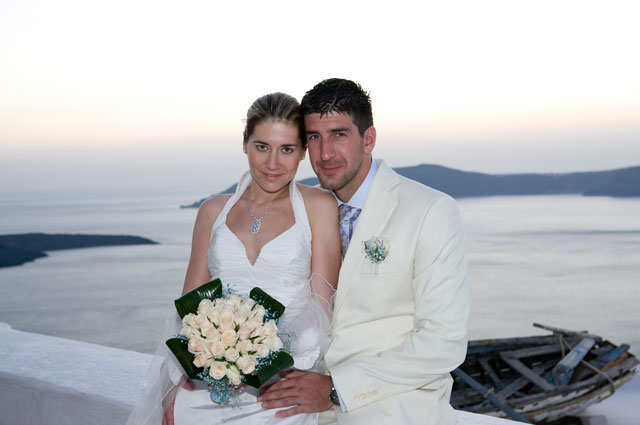 The beautiful couple is all smiles on their wedding day.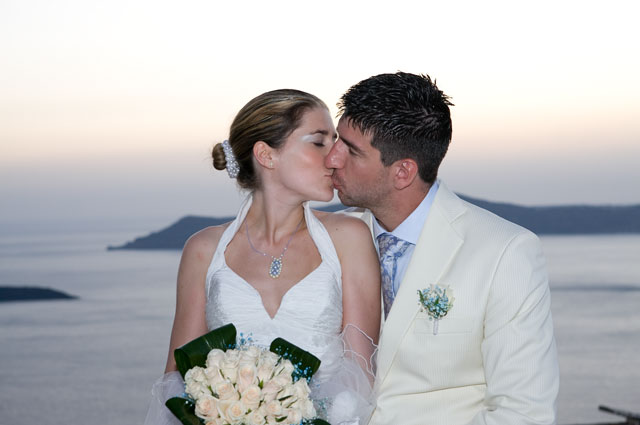 A kiss to the bride seems only appropriate at that time.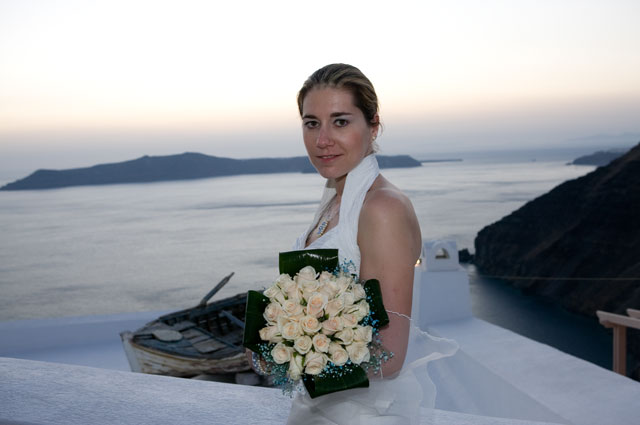 The bride looked very pretty on her wedding day with her white dress and her beautiful bouquet.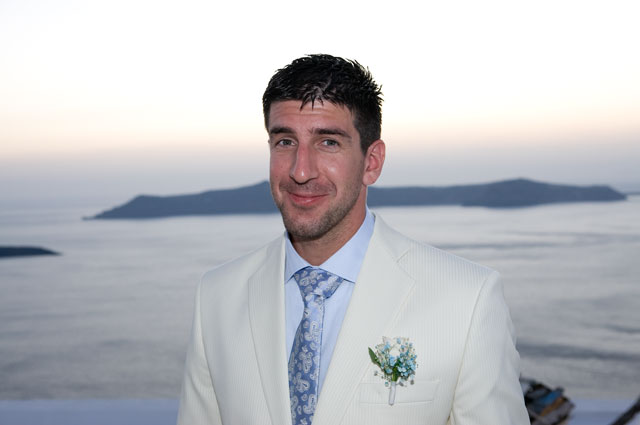 The groom was also very handsome and smiling.