Martin & Nicole wedding at Kyma Villas
September 13th, 2008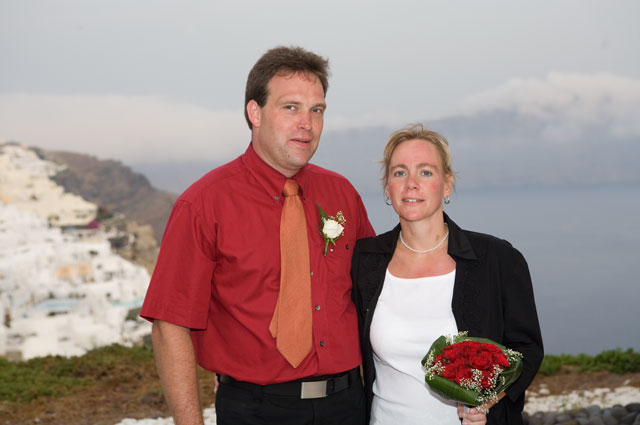 Nicole and Martin came all the way from Germany to get married in Santorini.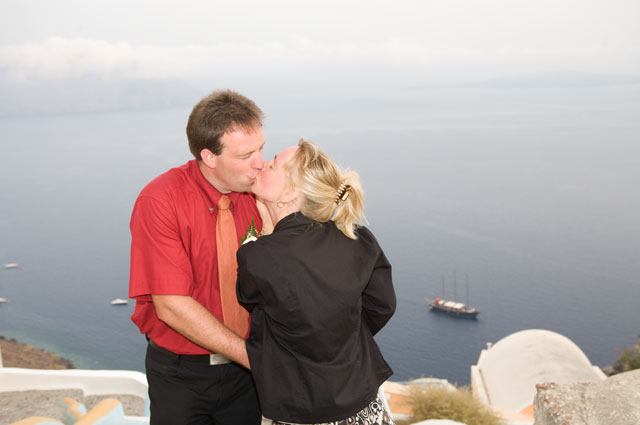 Martin proposed to Nicole in Oia and that is why the wedding took place here.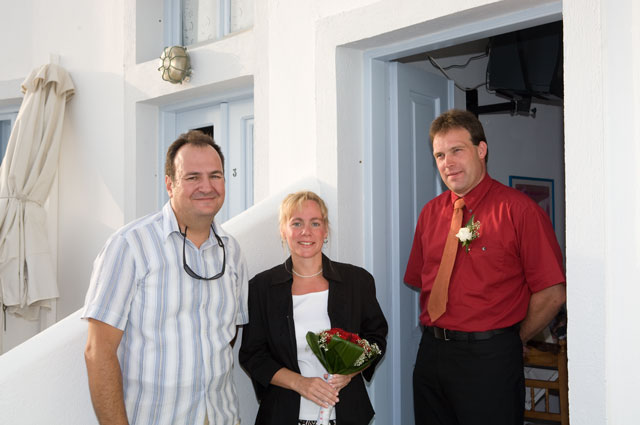 Yiannis met Nicole and Martin as soon as they arrived in Santorini and they took care of the final wedding details together.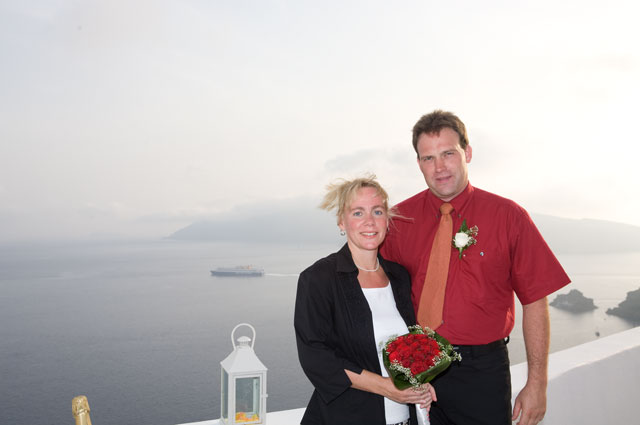 The couple was very happy to be in Santorini for such a happy occasion.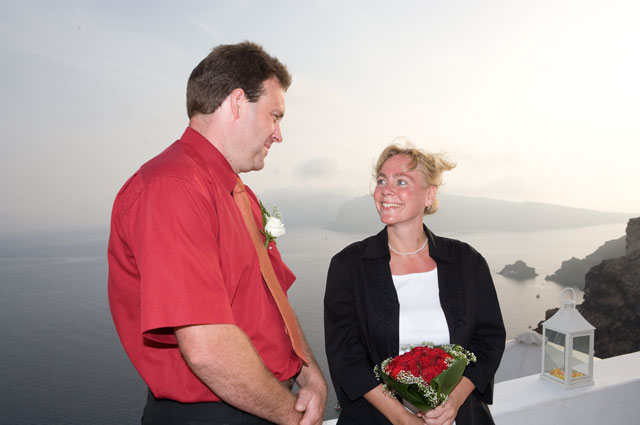 The bride and groom are all smiles on that special day.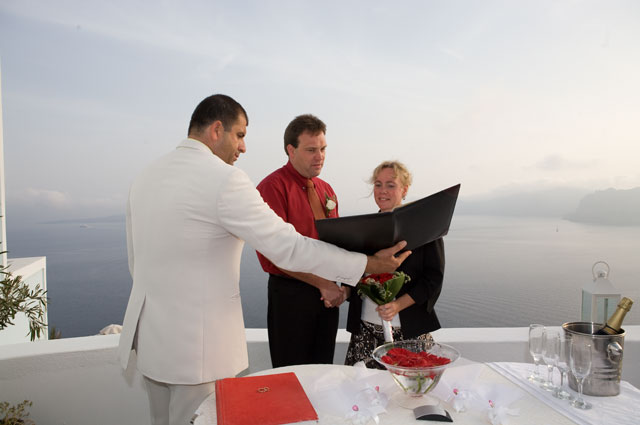 The municipality's representative Mr. Kavalaris helps the couple exchange their vows.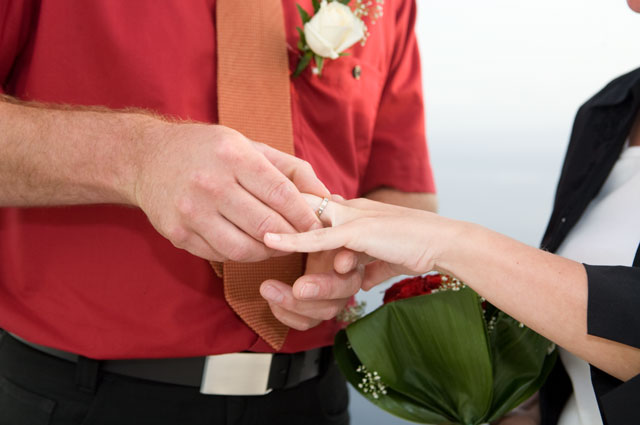 Martin gives Nicole her ring...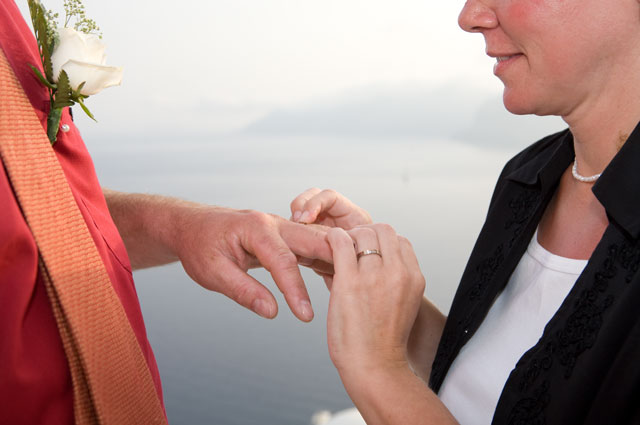 And now it's Nicole's turn to give Martin his ring.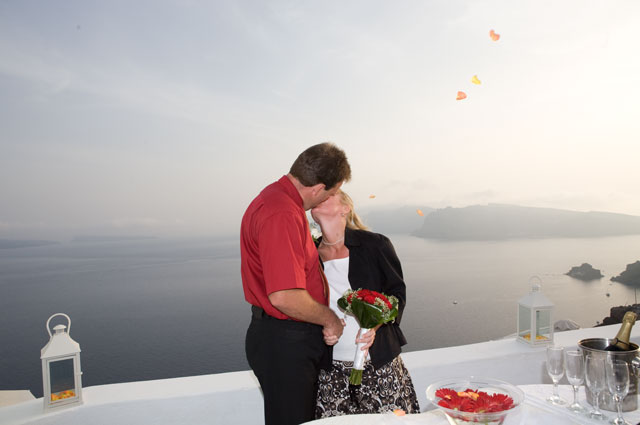 The ceremony is almost over, Martin you may kiss the bride!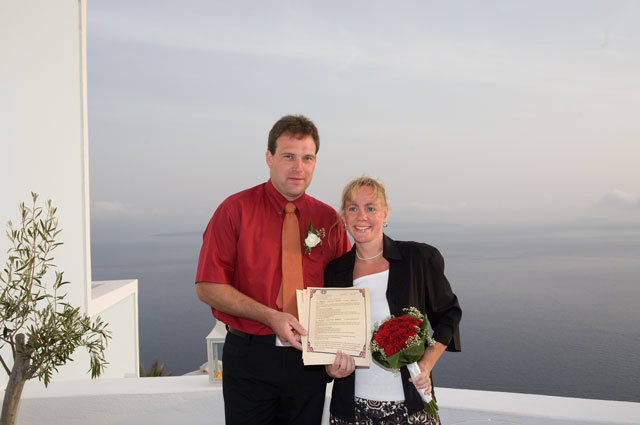 The happy couple shows off their marriage certificates, they are finally married.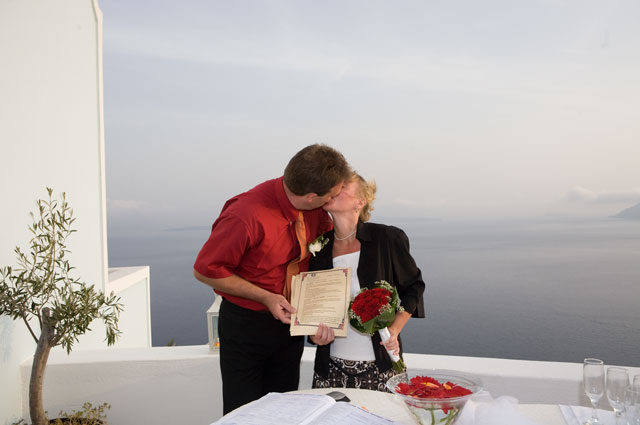 The groom can't stop kissing his bride...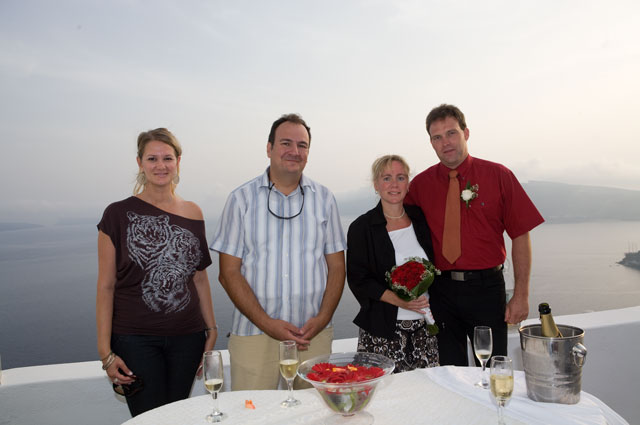 The witnesses pose for a photo with the newlyweds.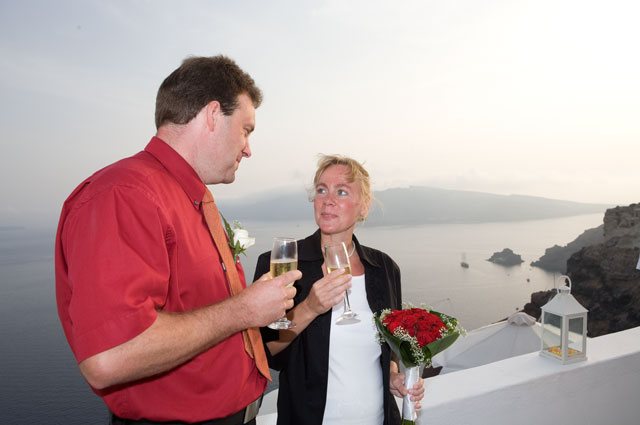 This is the best time to propose a toast.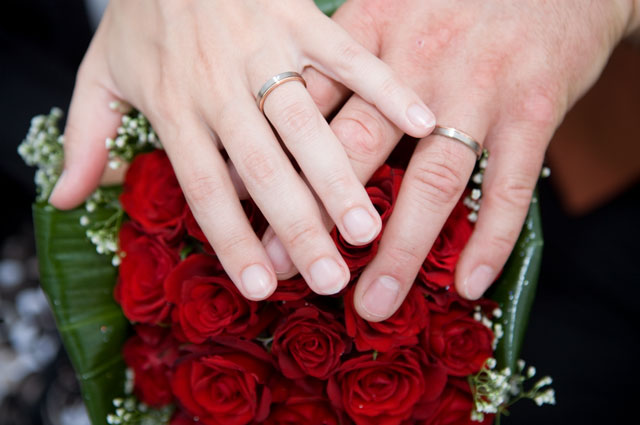 The newlyweds proudly show off their rings.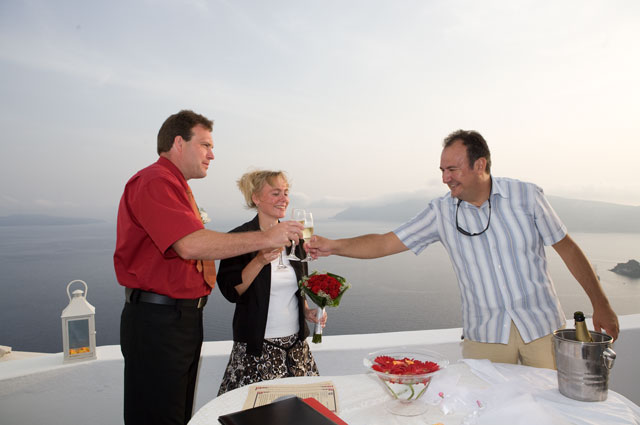 Yiannis, the wedding planner wishes the newlyweds happiness.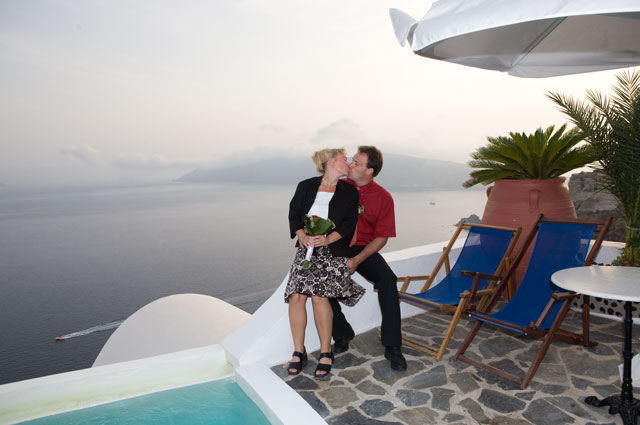 A kiss with the caldera as a background is always a must in Santorini and the newlywed couple knows that.