Kevin & Rowena wedding at La Maltese
August 20th, 2008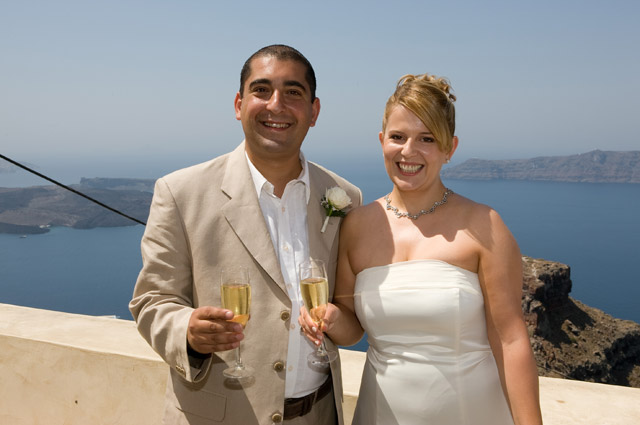 The happy couple with the beautiful caldera of Santorini as a background at La Maltese Estate.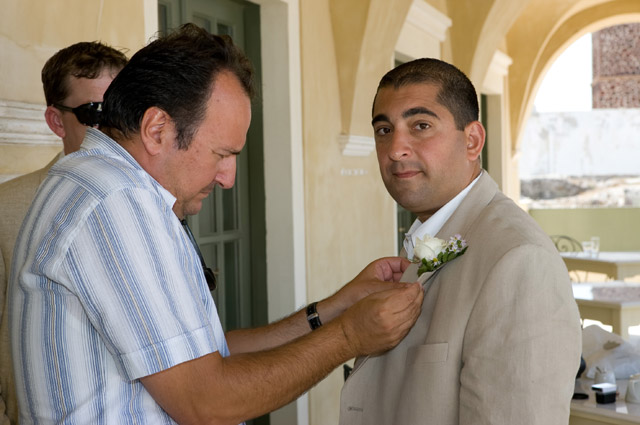 Yiannis our wedding coordinator always ready to help when difficulties arise... that's one tough boutonniere!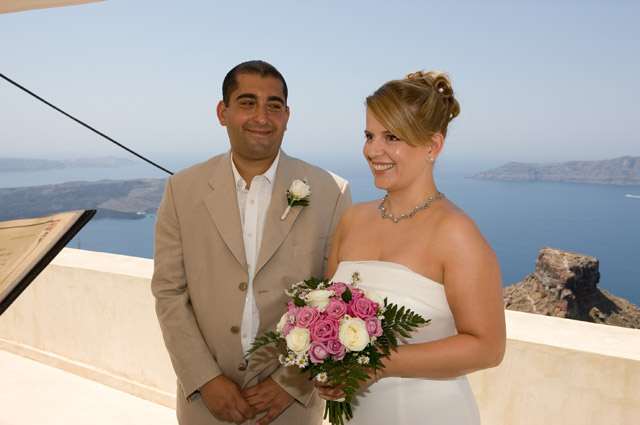 Seems that the groom has no second thoughts about this marriage... his look is full of love when he looks at beautiful Rowena.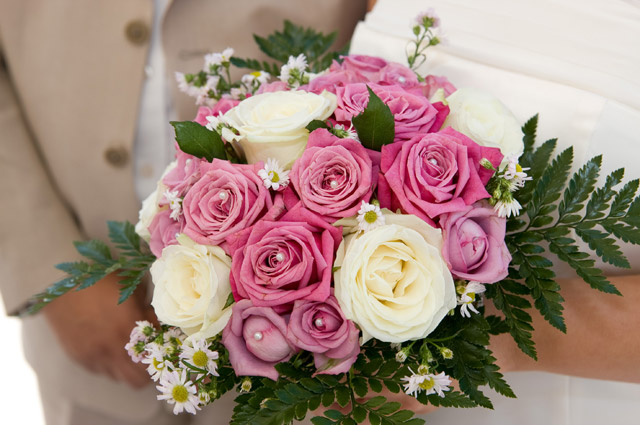 Different color roses were used for the bride's bouquet.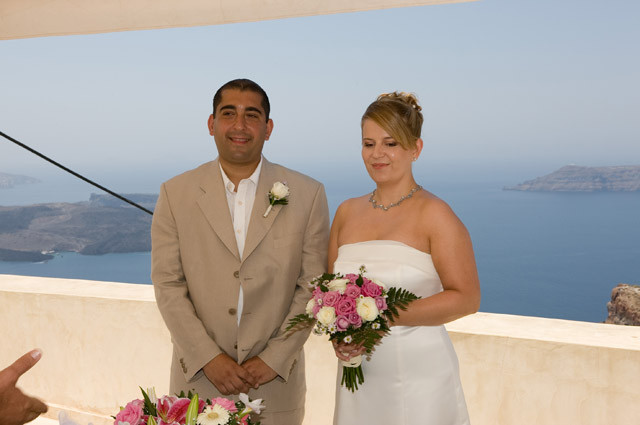 The happy couple listens carefully to the mayor's words.
During the ceremony the couple and guests seemed to enjoy the whole process.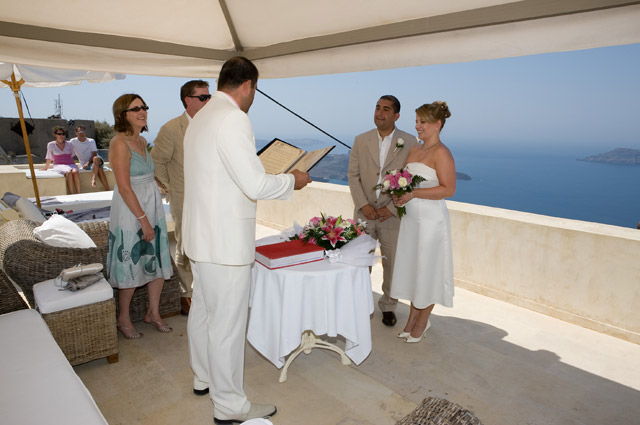 La Maltese is a nice wedding location even if the wedding takes place at noon.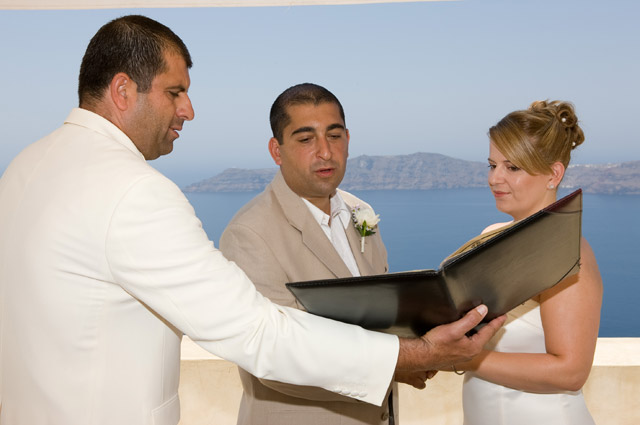 The ceremony is almost over, only a few steps remain till the mayor calls Kevin and Rowena husband and wife.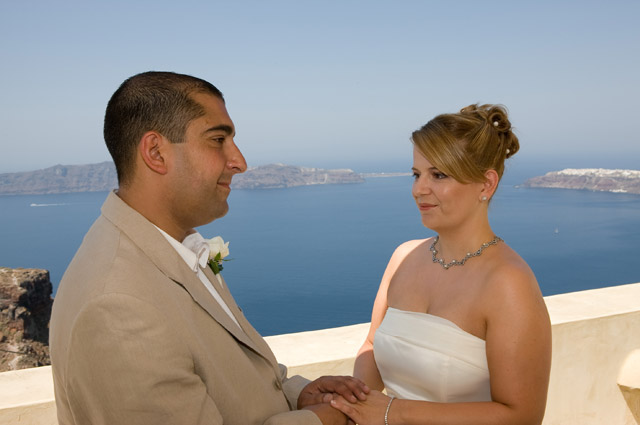 You can tell from their eyes that they love each other... this is a special moment for them.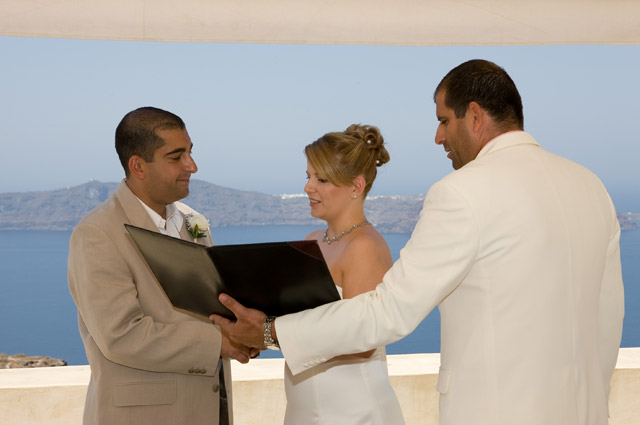 Kevin can't stop smiling as Rowena is reading what the mayor is showing her.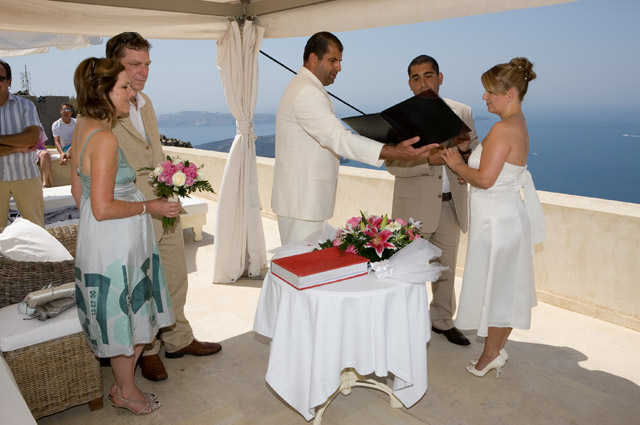 The scenery at La Maltese is just fantastic. Beautiful view, a nice wedding, cheerful guests and a happy couple.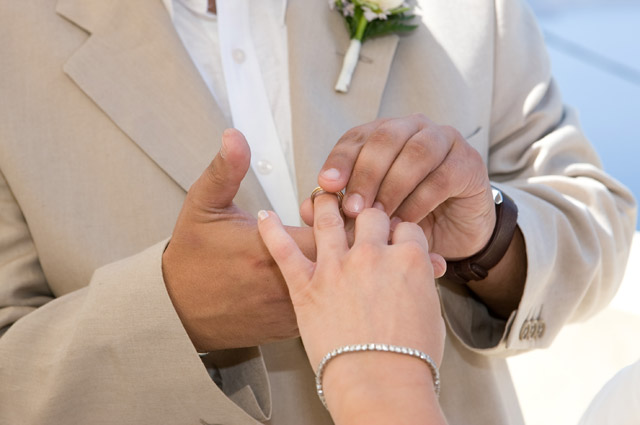 Kevin gives his bride her ring.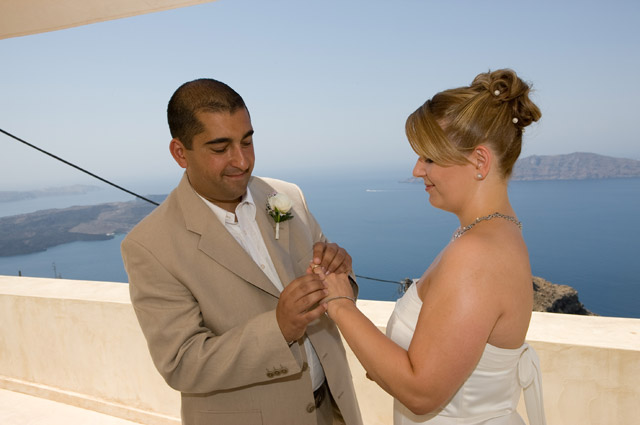 The bride looks happy at this special moment.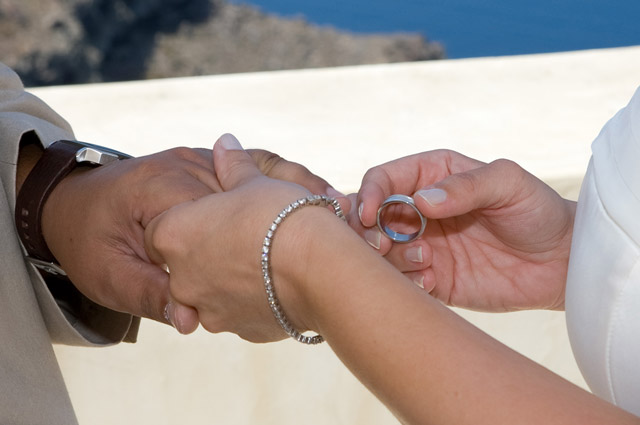 And now it's the turn of the groom to get his own ring.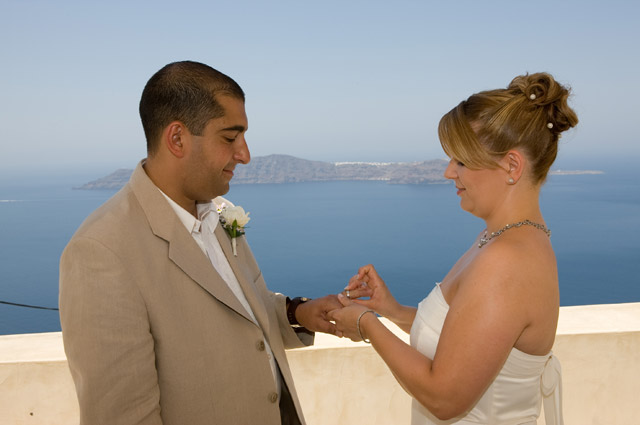 As Kevin and Rowena exchange rings the guests enjoy the beautiful background, the famous caldera of Santorini and the volcano.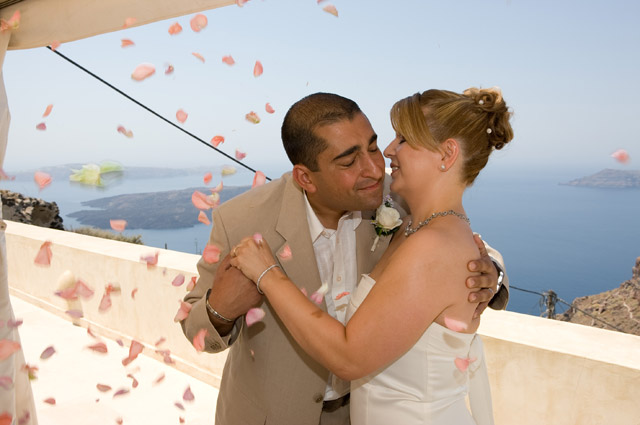 Rose petals are thrown to the newly weds for luck and happiness in the future.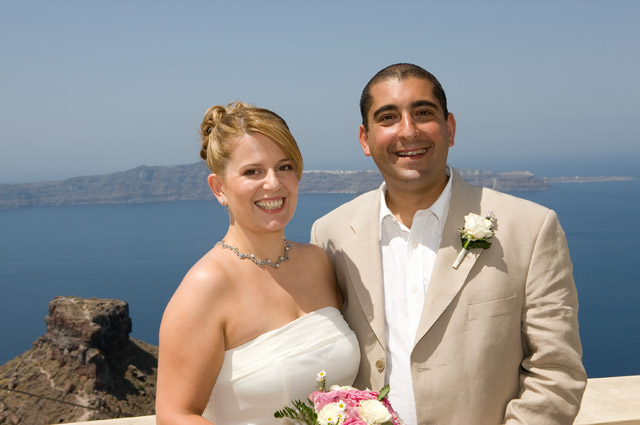 Just married! The newlywed couple is all smiles...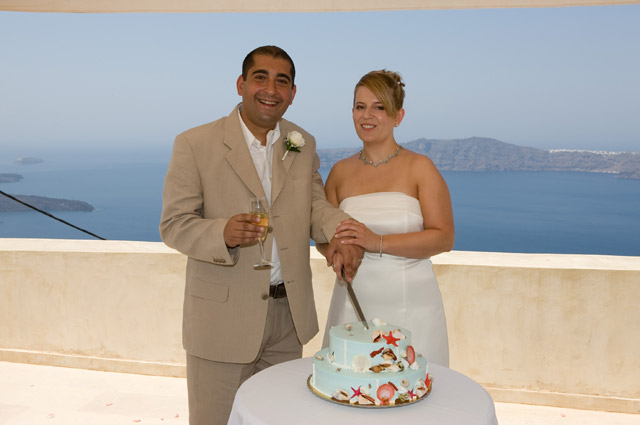 After the ceremony it's the time to cut the cake and propose a toast.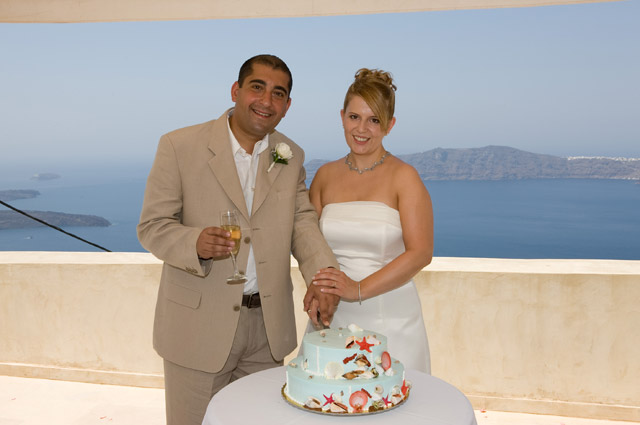 The blue cake was especially chosen by the bride and decorated with sea shells.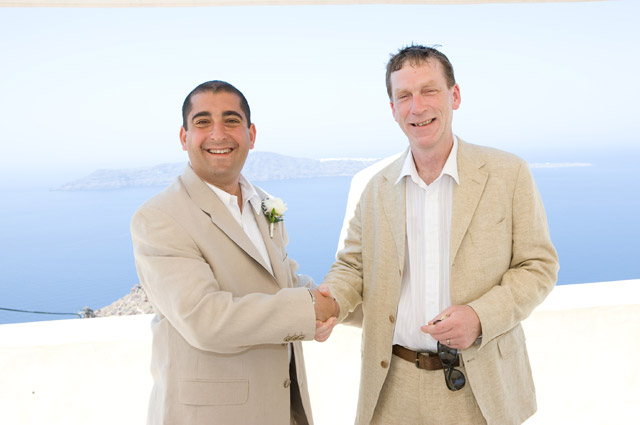 The best man congratulates the groom after the end of the ceremony.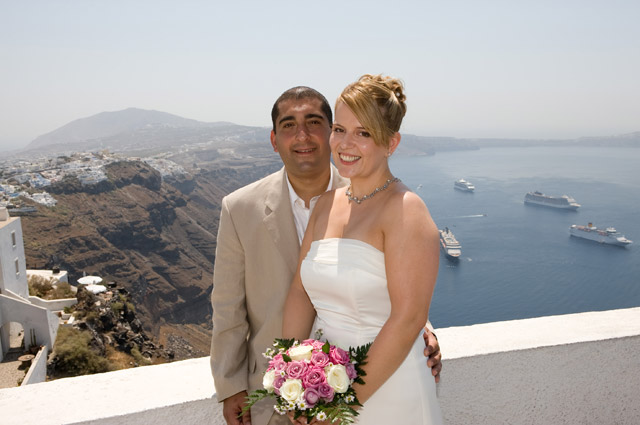 The newlyweds are posing all smiles!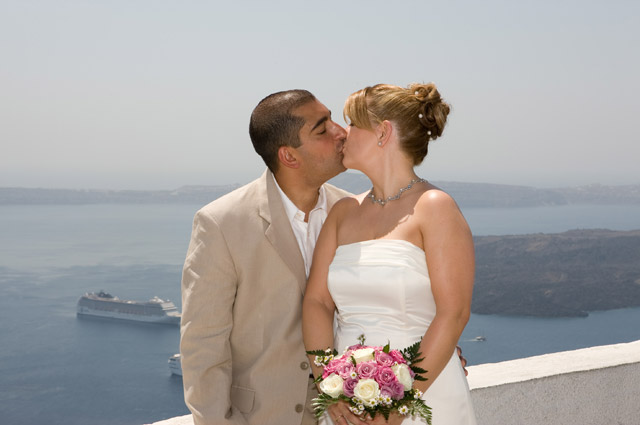 A kiss from the newlyweds right after the ceremony.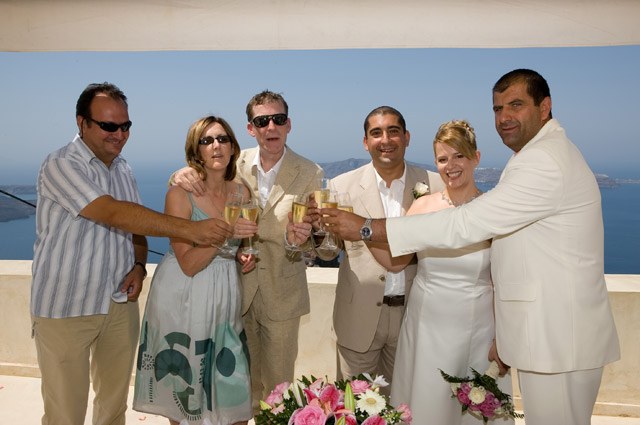 It's time to propose a toast for the bride and groom.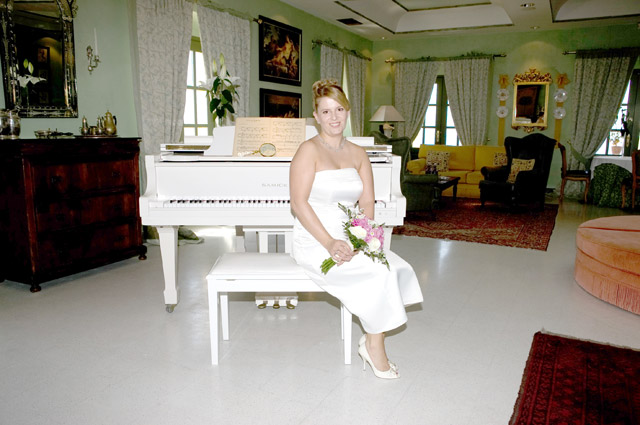 Rowena, the beautiful bride posing in front of the piano at the living room of La Maltese.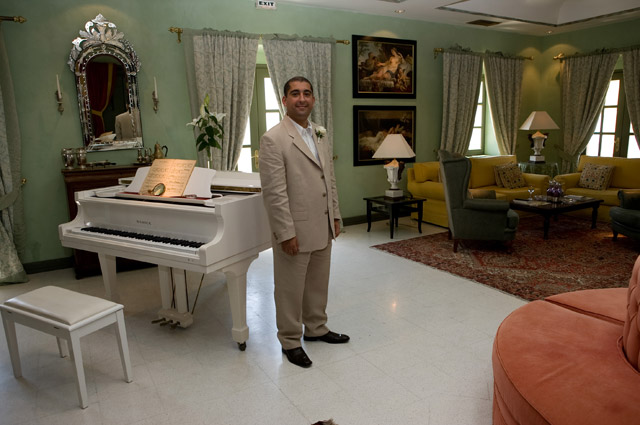 The groom is waiting for his bride at the living room of La Maltese Estate.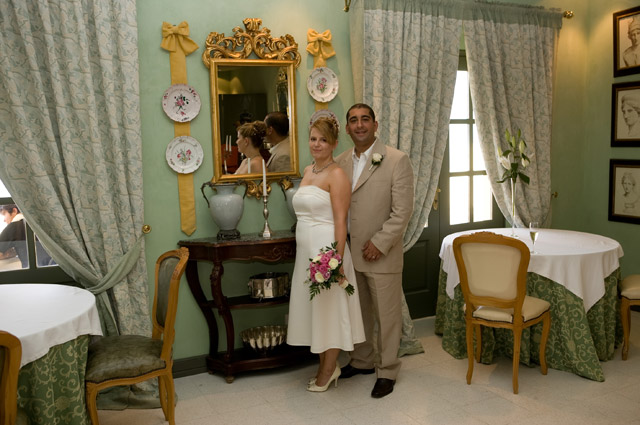 Kevin and Rowena came just for half a day in Santorini to get married, isn't this romantic?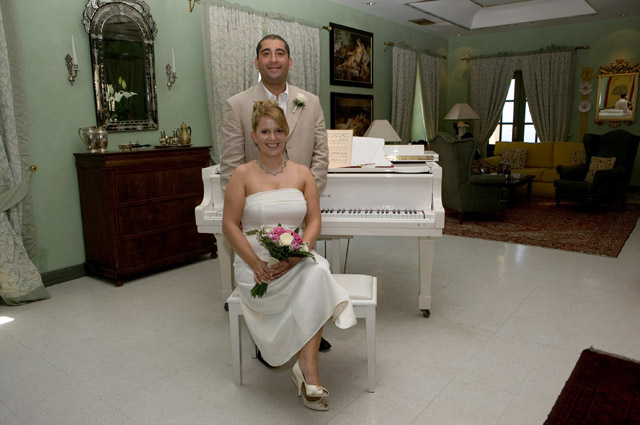 No wonder Kevin and Rowena are smiling, it's their wedding day!