Stefano & Joanna wedding at On the Rocks
October 18th, 2008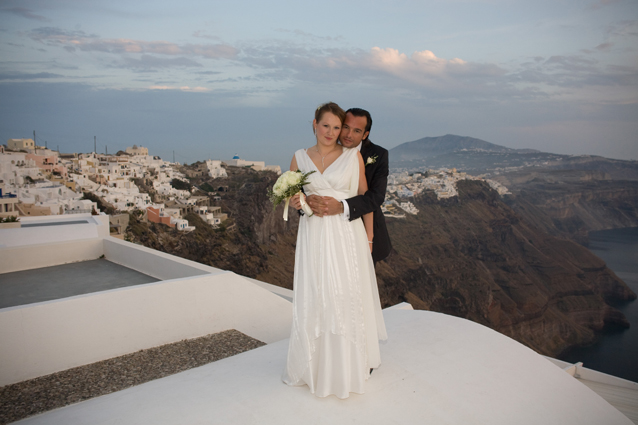 Joanna and Stefano got married at on the Rocks in October 2008.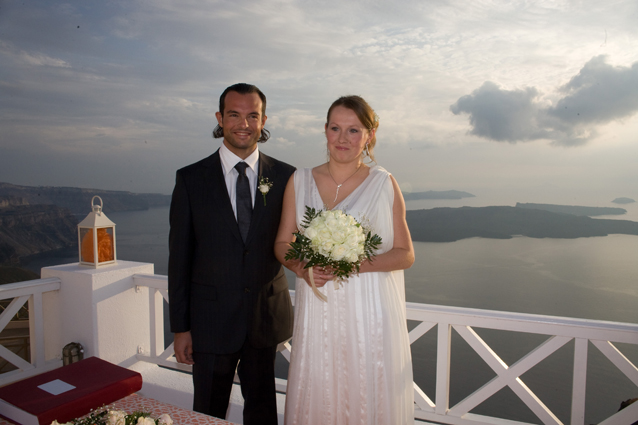 Stefano is from Italy and Joanna from Poland.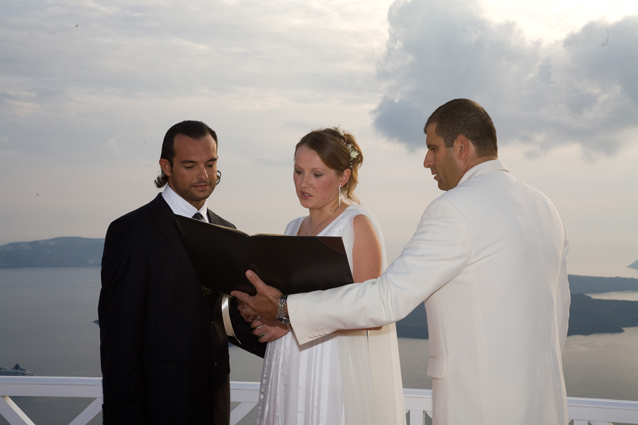 They first had a civil ceremony in Santorini and then a Catholic wedding in Italy.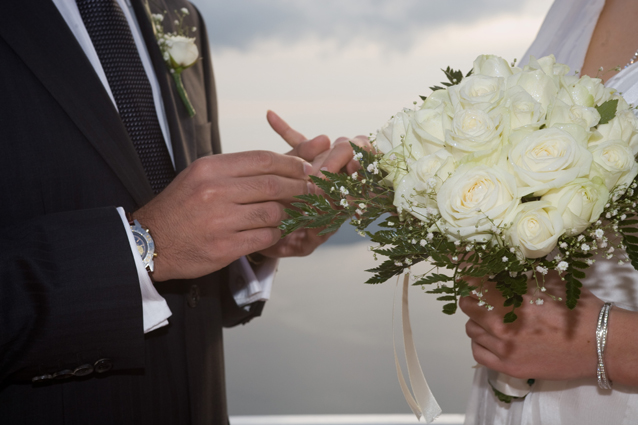 They exchanged their rings while gazing at the beautiful view of the caldera for which Santorini is famous for.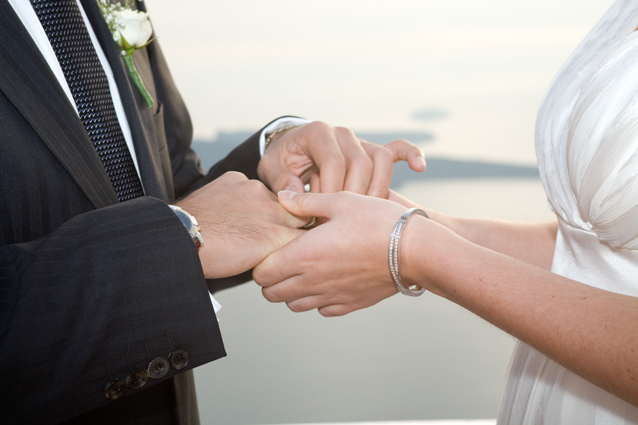 Joanna and Stefano looked really happy together, the groom couldn't get his eyes off the beautiful bride.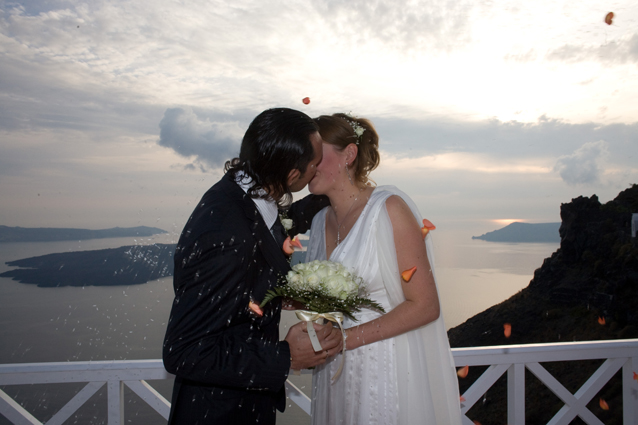 The family and friends throw rice and rose petals to the couple for good luck and happiness.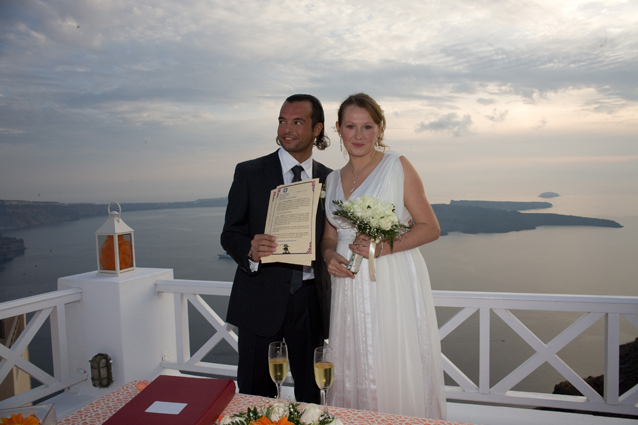 After the ceremony the couple got its marriage certificates.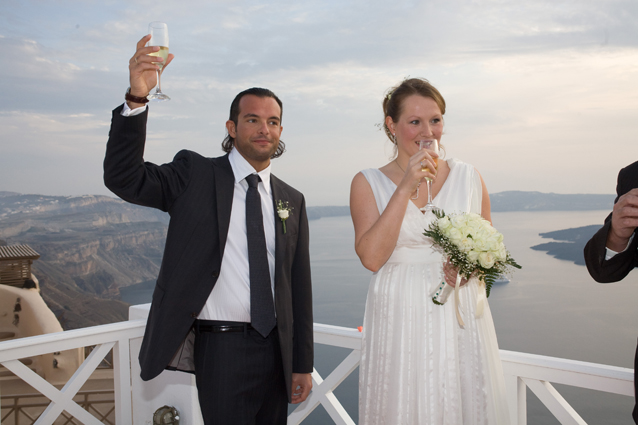 A toast to celebrate a happy event.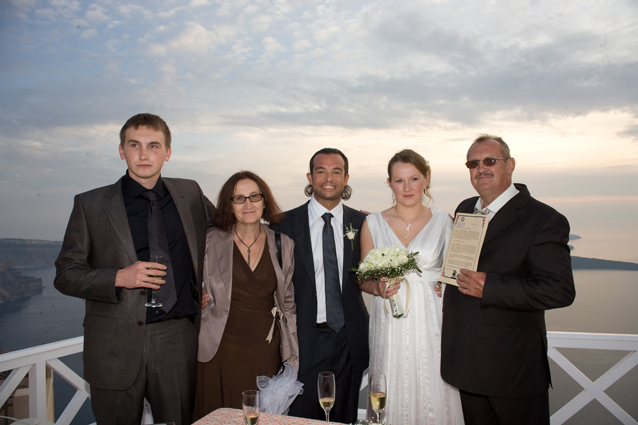 Some of the closest friends and family came to Santorini from Italy, Poland and Athens to be at the wedding.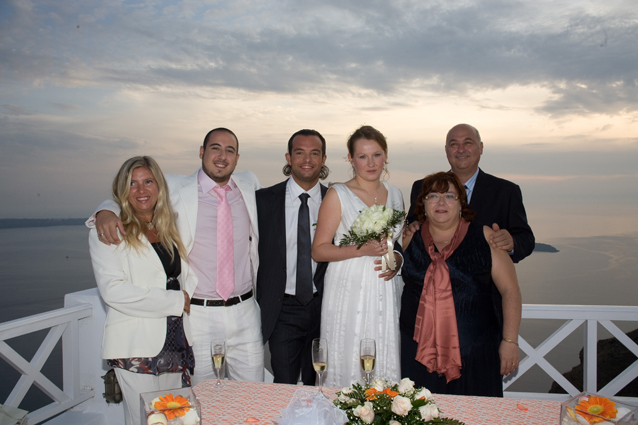 Although it was October the weather was great.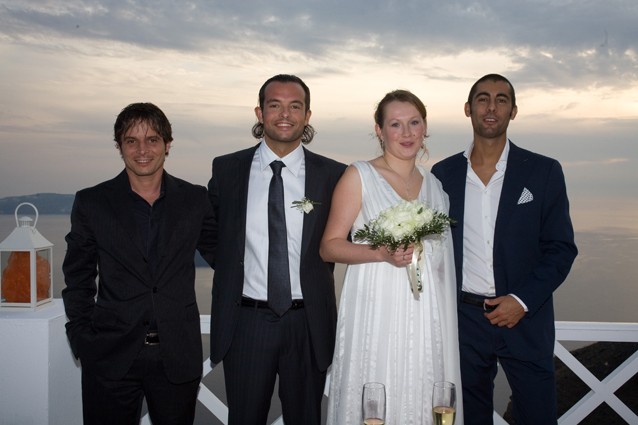 Everybody had a good time at the wedding.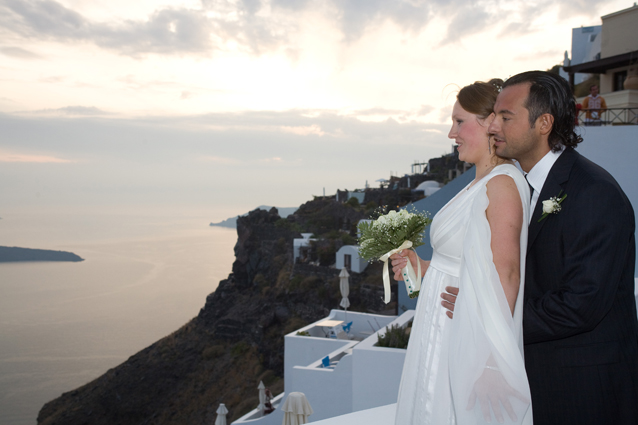 The reception after the wedding took place at a beautiful restaurant in Fira.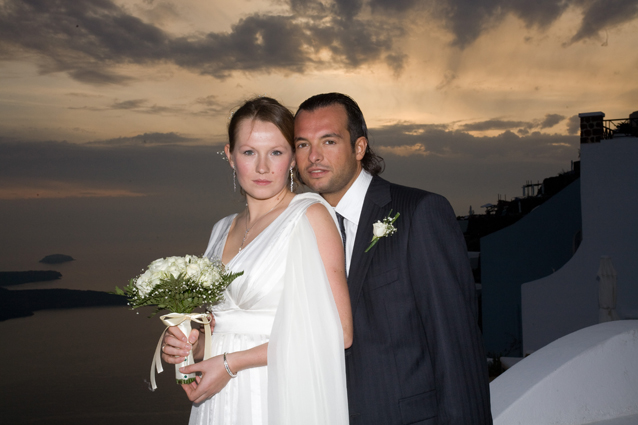 The newlyweds head off to Italy for the Catholic wedding after having a nice honeymoon in Santorini.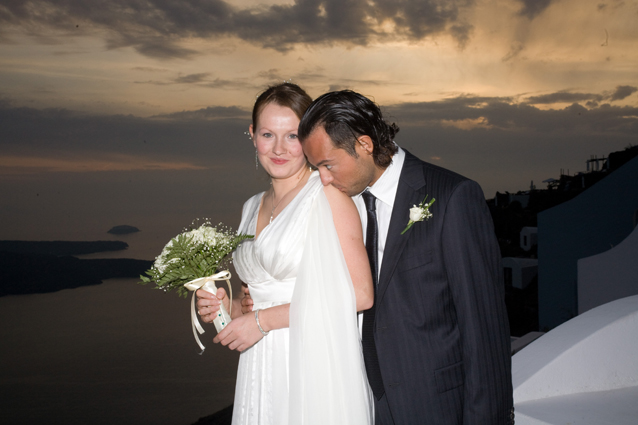 Joanna and Stefano now live happily in Poland.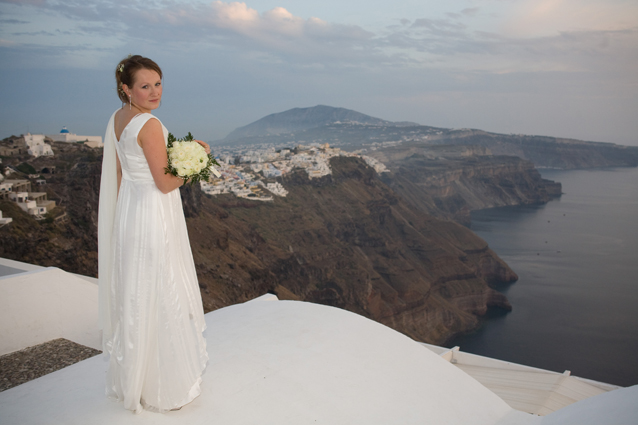 The bride is a beautiful and sweet girl, radiant on her wedding day in her elegant dress.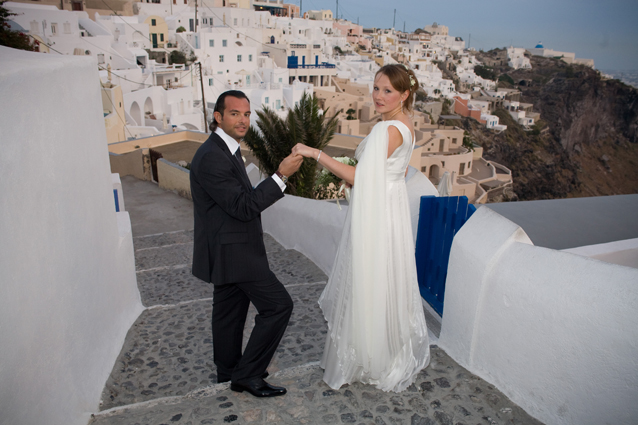 The photographer took plenty of photos of the couple strolling the narrow cobbled streets of Imerovigli.
They are finally married! The groom can't stop looking at the beautiful bride...