Lynne & Paul wedding at Sphinx
June 12th, 2009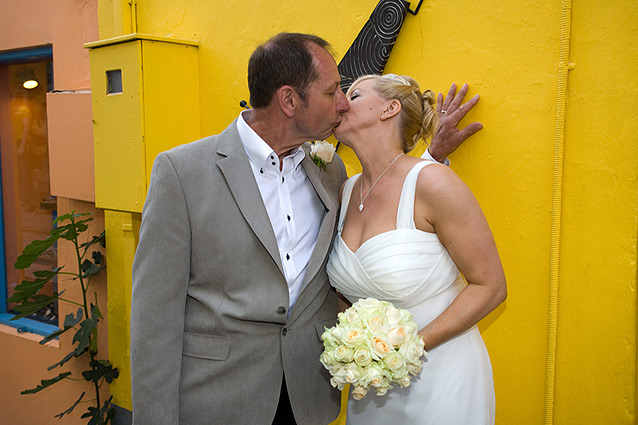 Lynne and Paul got married at the Sphinx on the 12th of June.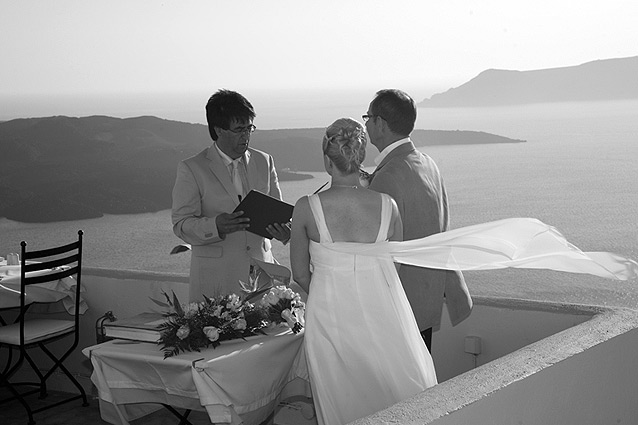 Only two close friends attended the romantic ceremony.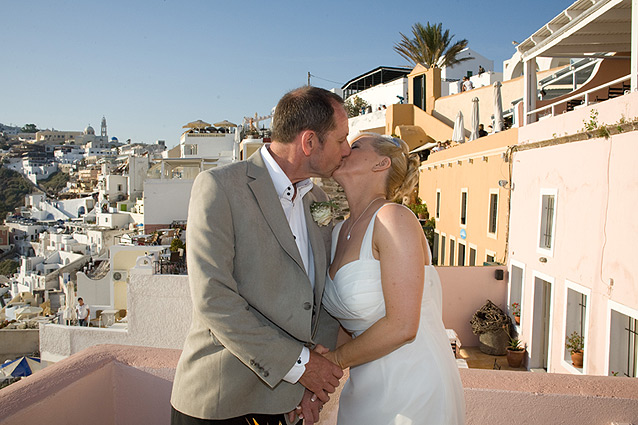 The bride looked absolutely fabulous!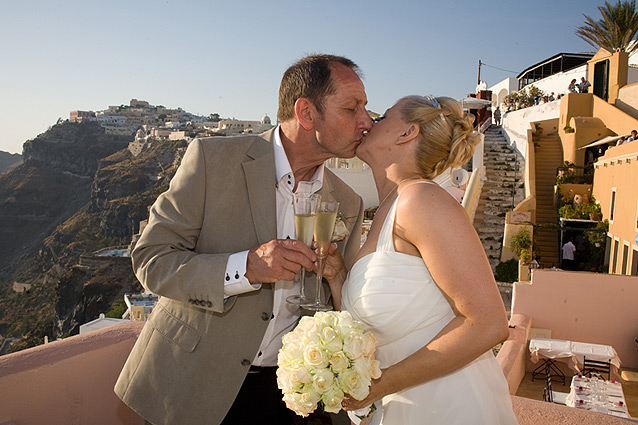 The hairdresser and make-up artist were both early at Lynne's room to help her get ready.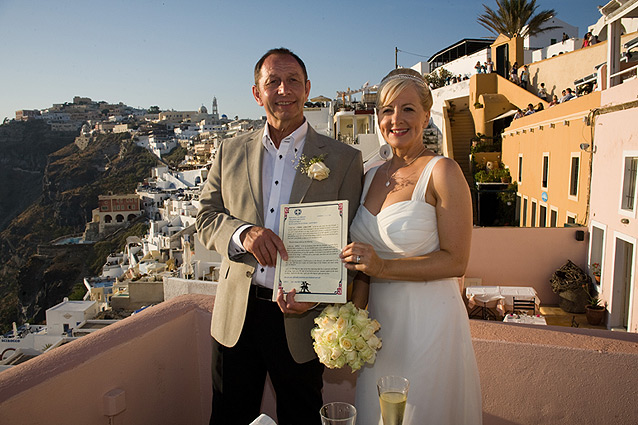 Afterwards all four of them walked up to the Sphinx for the ceremony.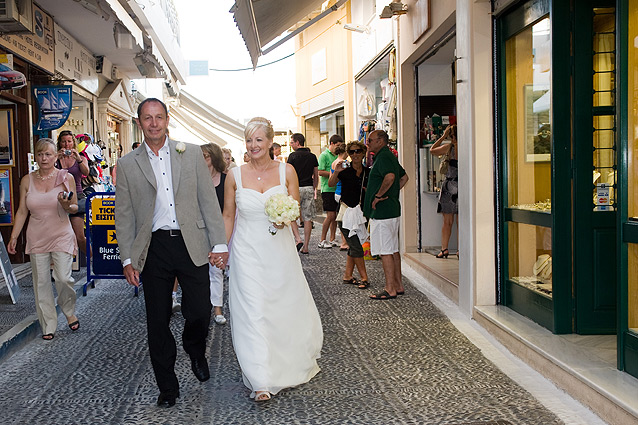 The photographer took them around Fira for extra photos.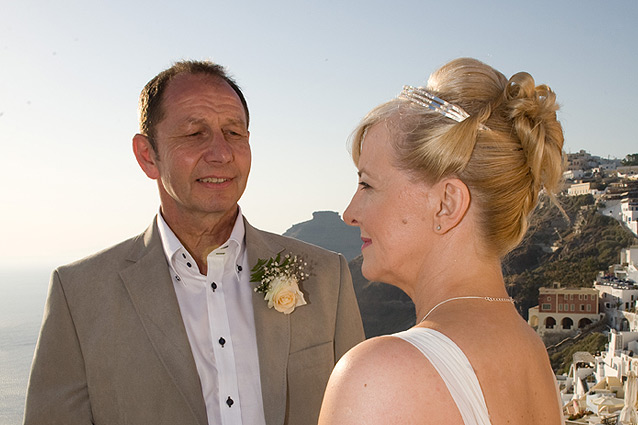 The groom couldn't take his eyes off the pretty bride.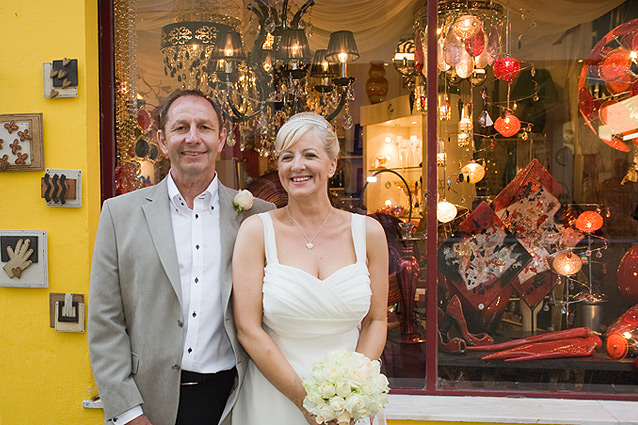 The newlyweds were all smiles!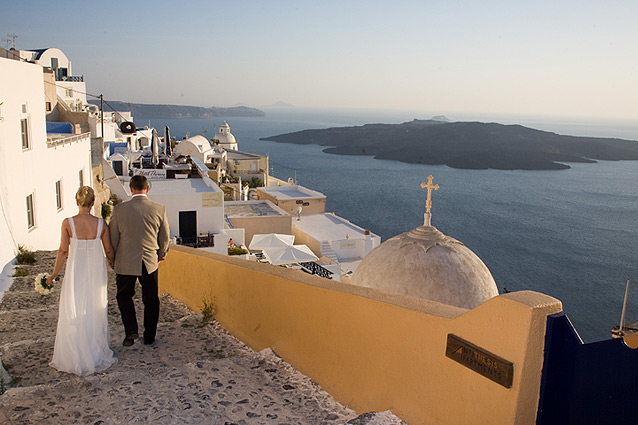 The dress that Lynne was wearing was simple yet elegant.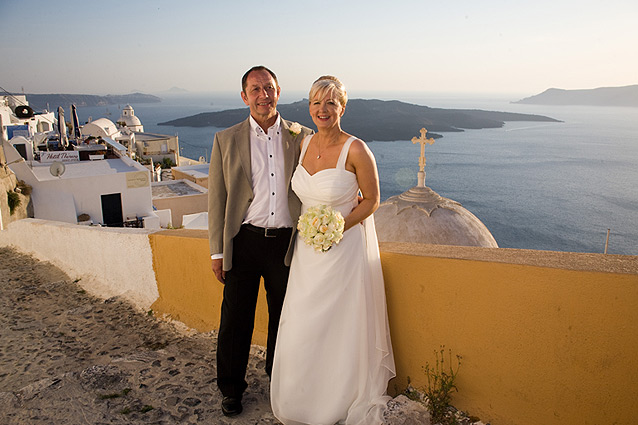 Cream roses were chosen for the bridal bouquet.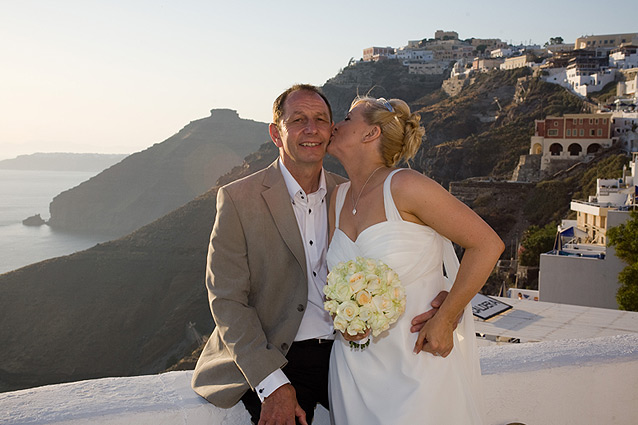 Lucky groom! A little kiss for Paul...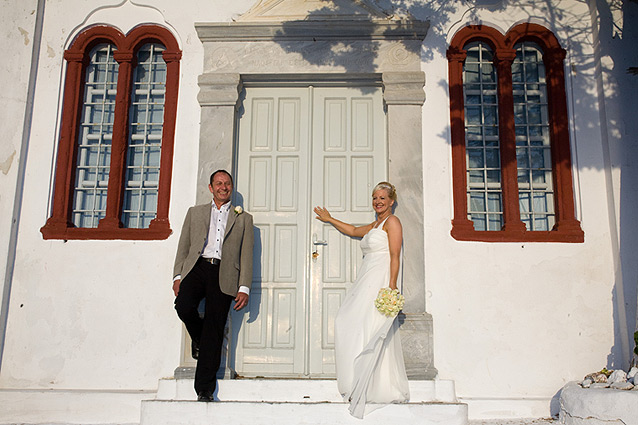 After the end of the ceremony the couple and their friends had dinner at the Sphinx.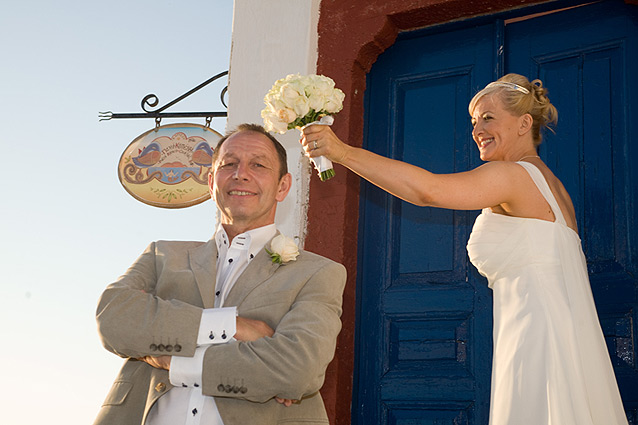 Congratulations Paul and Lynne!