Jelena & Aleksandar wedding at Sphinx
July 13th, 2009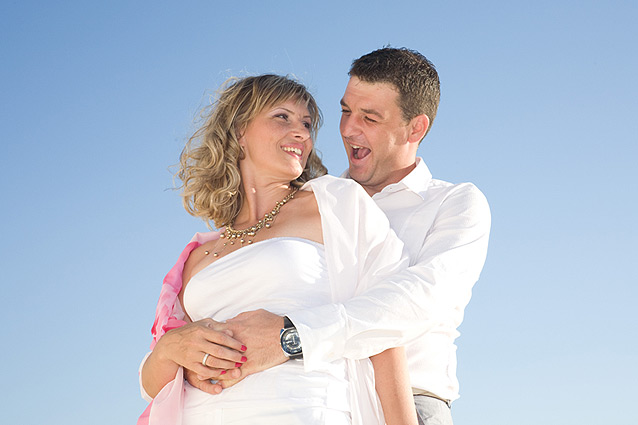 Jelena wanted to have a simple wedding in Santorini.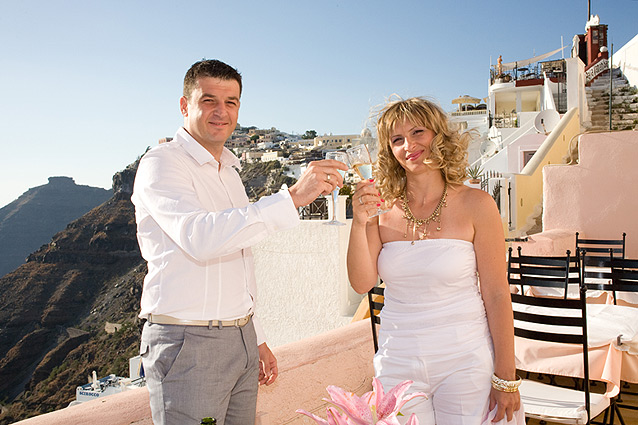 The wedding ceremony took place early on the 13th of July.
Their cake was heart shaped and absolutely delicious.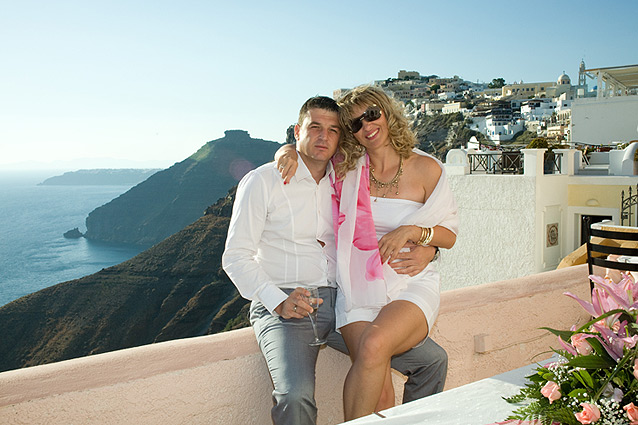 Both Aleksandar and Jelena looked great on their wedding day.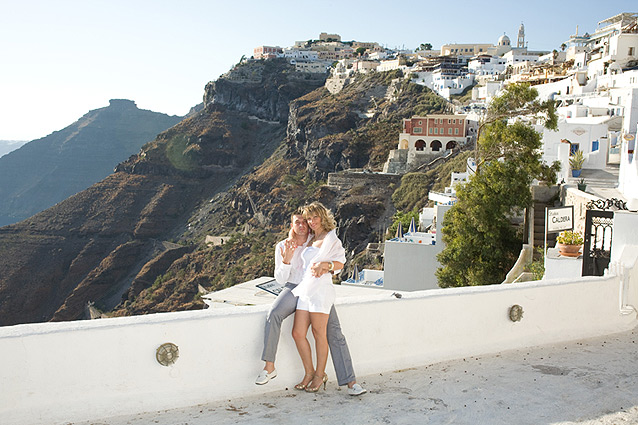 After the ceremony Jelena and Aleksandar spent a lot of time with the photographer who led them to different parts of Fira to pose and get more pictures.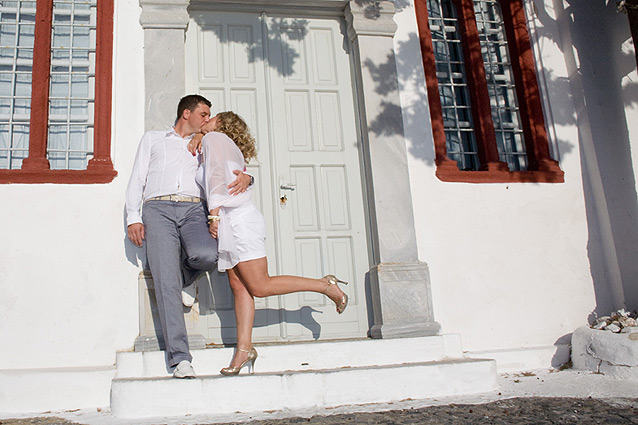 The couple combined the wedding with their honeymoon. They spent a few days in Santorini enjoying themselves.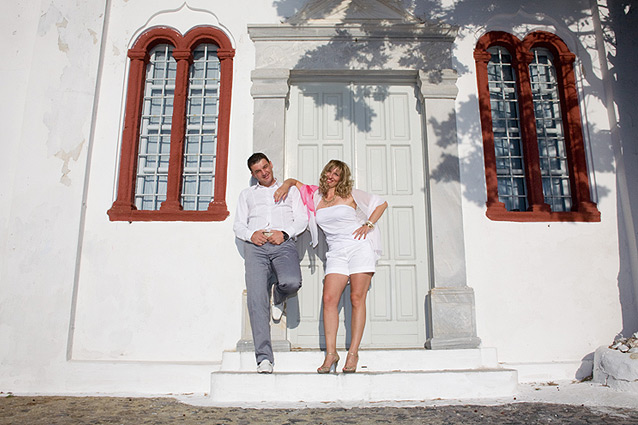 The theme colours chosen by Jelena were white, pink and fuchsia.
Jelena and Aleksandar are both sweet people making it so difficult not to like them.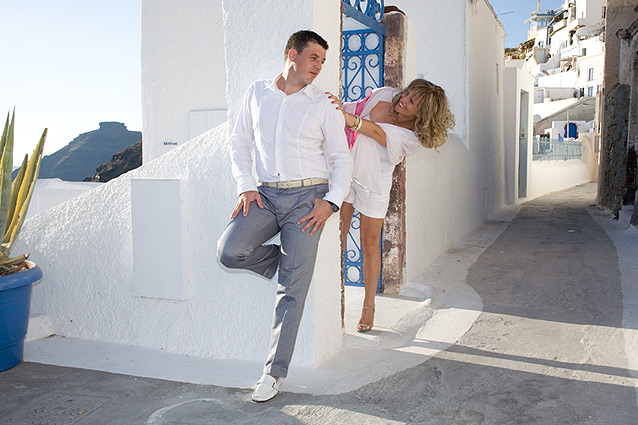 They couldn't stop teasing each other.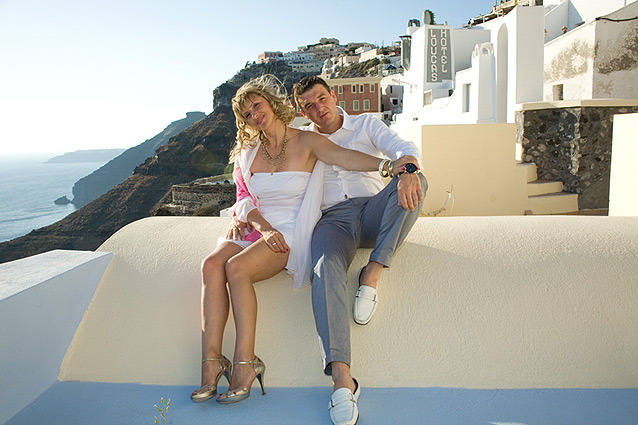 After the end of the photo session they both went back to the Sphinx to have an early dinner.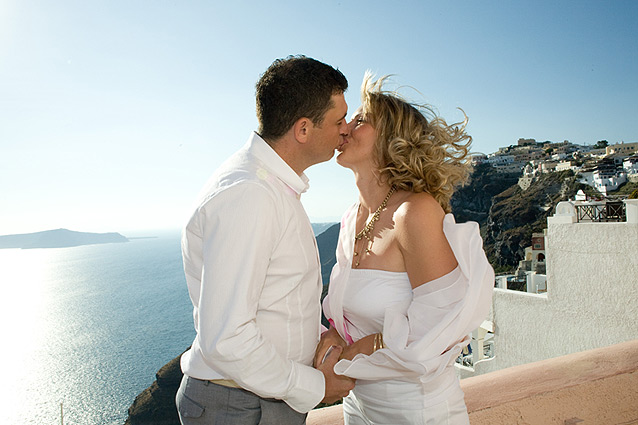 Jelena is so cute… no wonder the groom can't stop kissing her!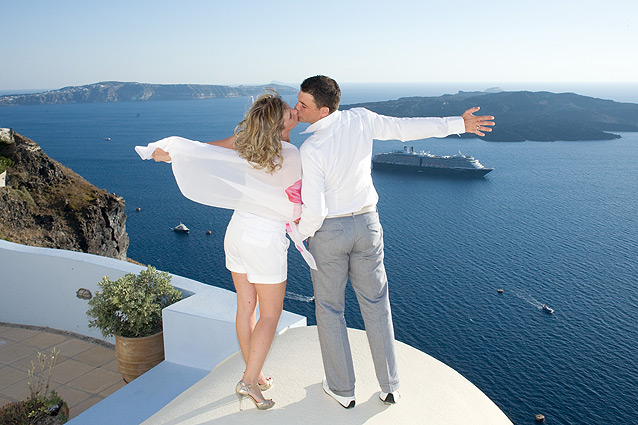 This picture is the proof that you don't need to have a sunset wedding to get good pictures.
Let's wish a long and happy life to the newlyweds!