Miroslav & Marina wedding at Sphinx
June 28th, 2009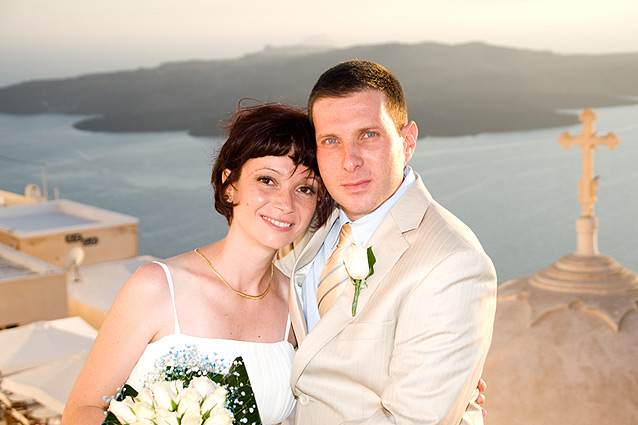 Miroslav and Marina got married at the Sphinx in Fira on the 28th of June.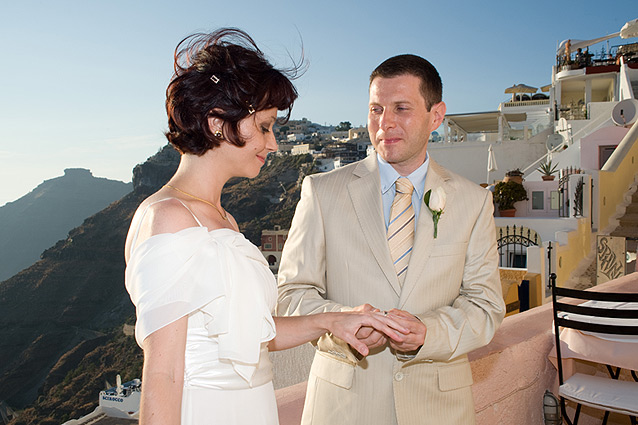 They both looked really happy during the ceremony.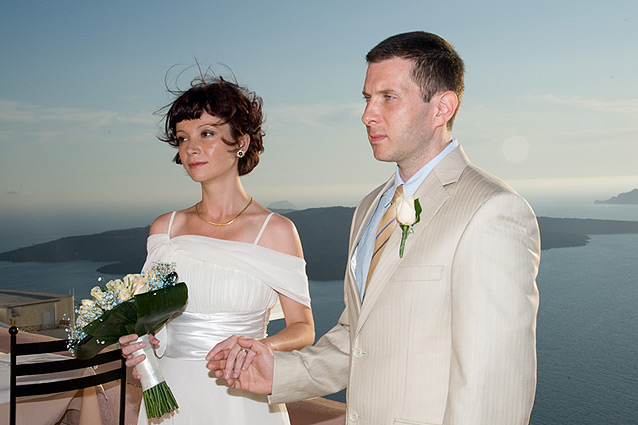 They paid close attention to the suggestions made by the municipality's representative during the ceremony.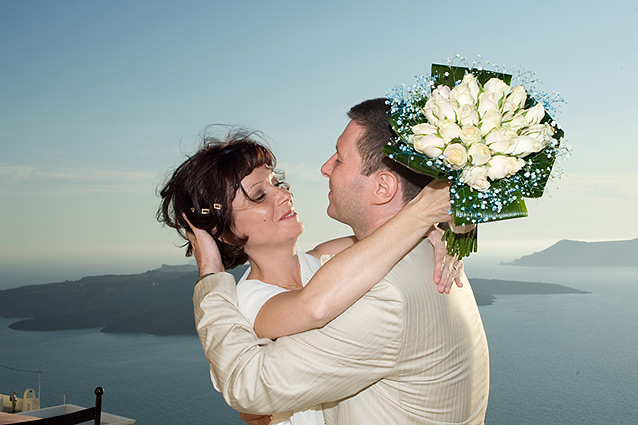 And they couldn't take their hands off each other...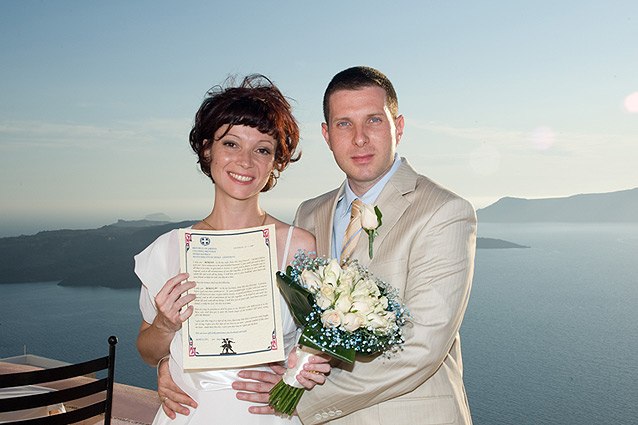 On such a happy occasion they couldn't help but smile.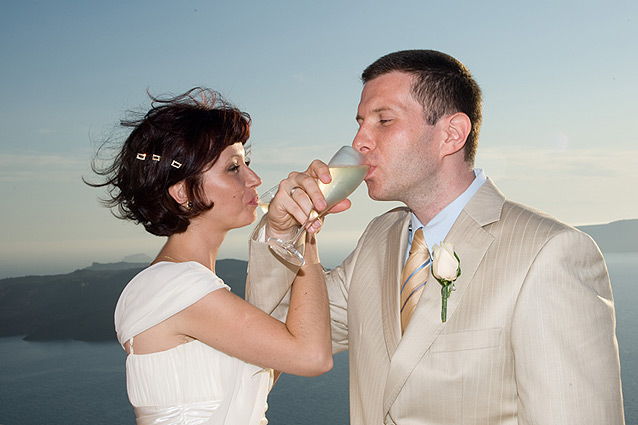 After the ceremony they were led by the photographer in different spots to get more photos.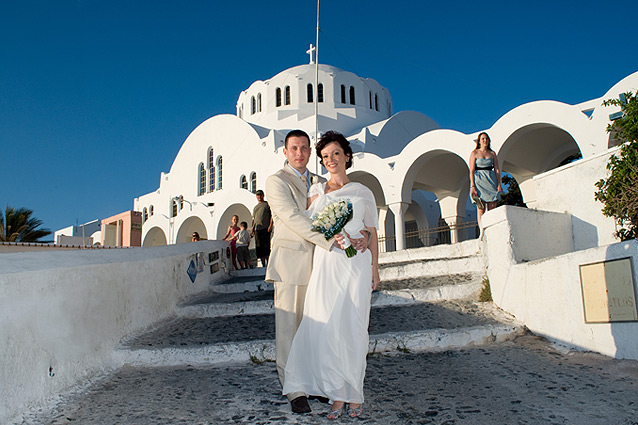 Although they had a civil wedding it wouldn't hurt to enrich their wedding album with a photo in front of the Mitropolis in Fira.
Pale pink was chosen for the flowers of the bridal bouquet.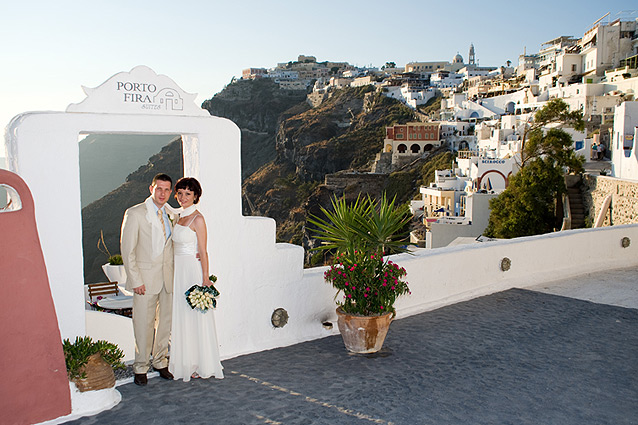 After the photo shoot the couple would head back to the Sphinx to enjoy dinner.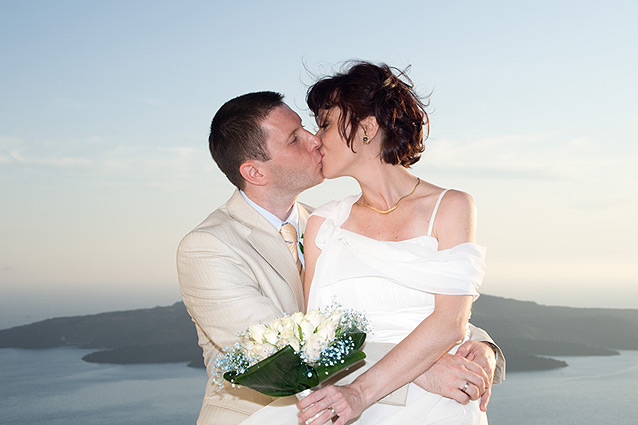 A little kiss for the beautiful bride.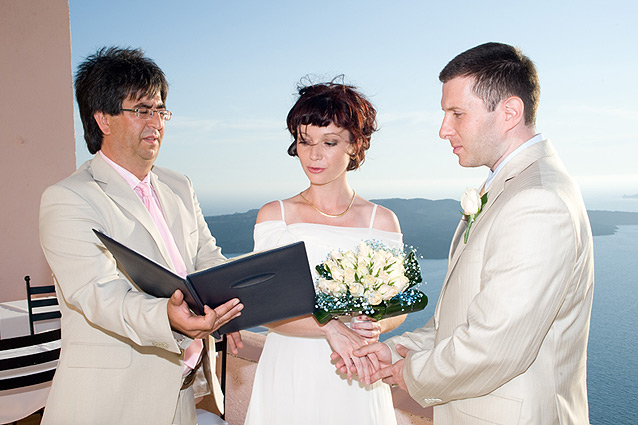 Exchanging vows with the caldera at the background is really romantic no matter how windy it is.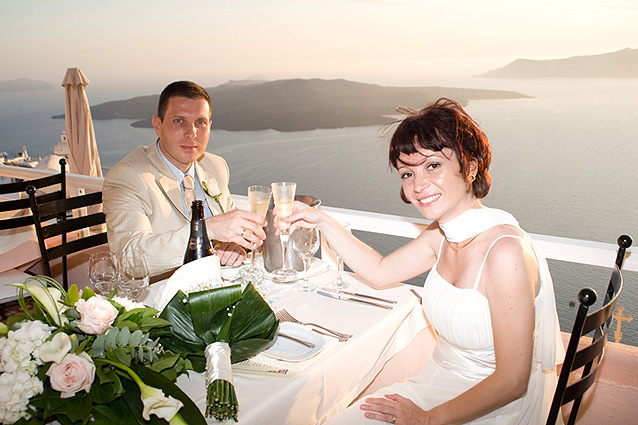 The ceremony took place early so that they could both enjoy the sunset while having their meal and champagne.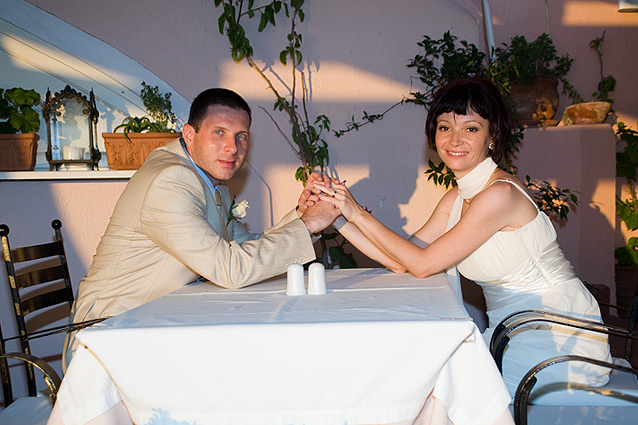 The next day Miroslav and Marina would have more time to enjoy their honeymoon.