Yiulia & Alexei wedding at Sphinx
June 7th, 2009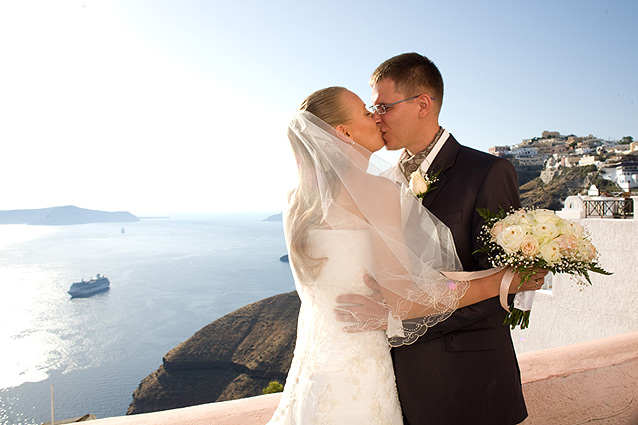 Yiulia and Alexei came all the way from Russia to get married in Greece.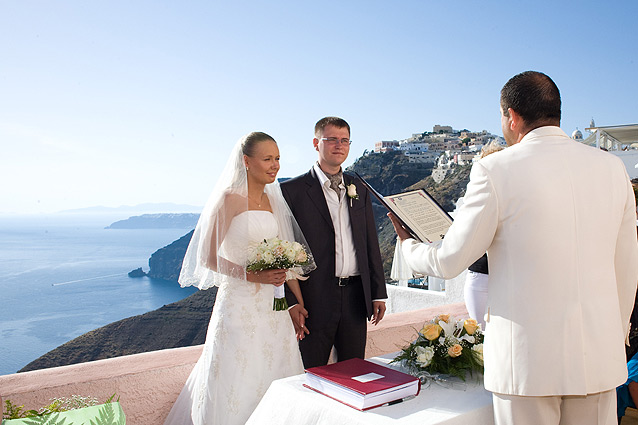 The wedding took place at the Sphinx in Fira.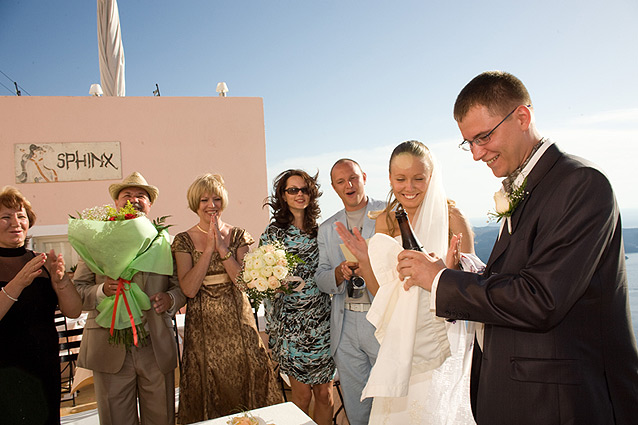 Some of the couple's closest friends and family attended the ceremony.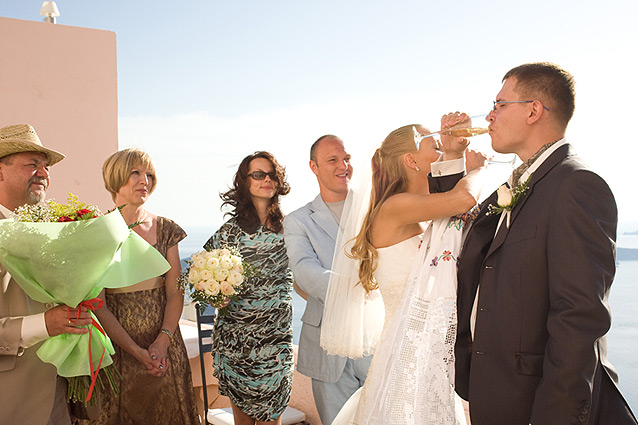 The first thing to do after a wedding ceremony is to have a toast.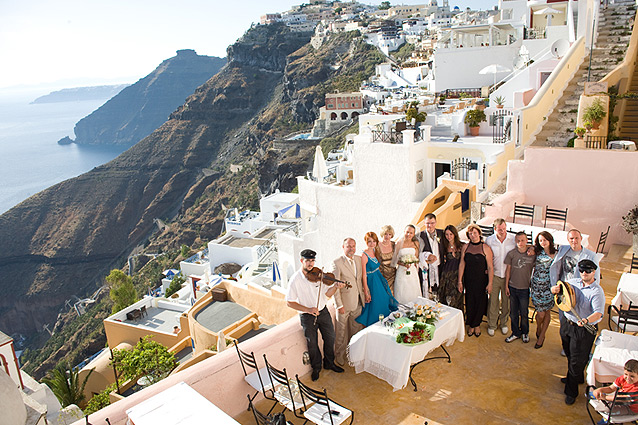 Greek musicians entertained the guests and couple after the ceremony.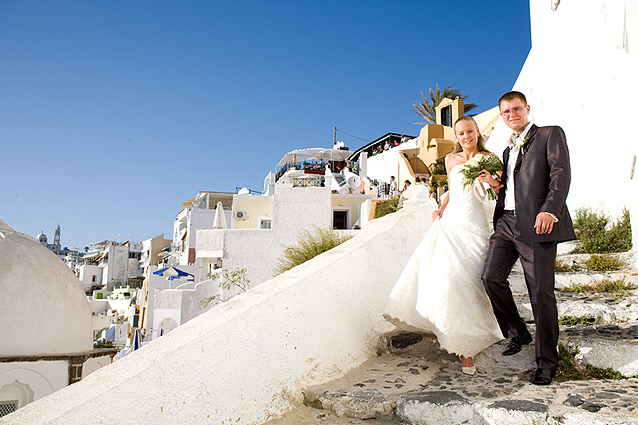 A translator was present the whole time to translate the ceremony to Russian.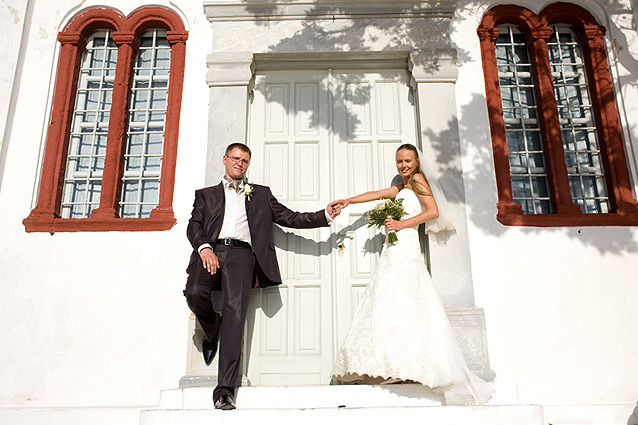 The flowers chosen by the bride for the bouquet were cream roses with some greenery.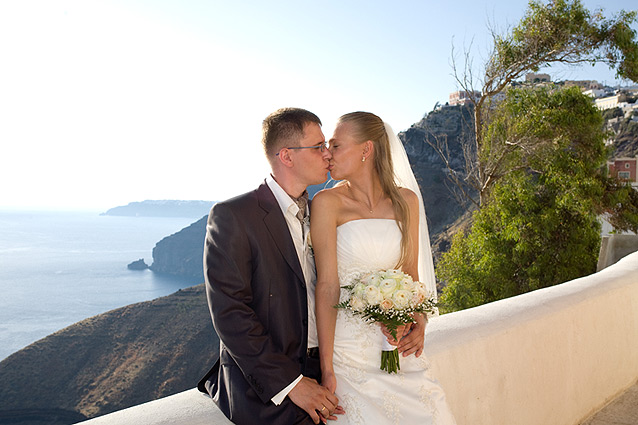 After the wedding the couple and guests all had dinner at the Sphinx to celebrate the occasion.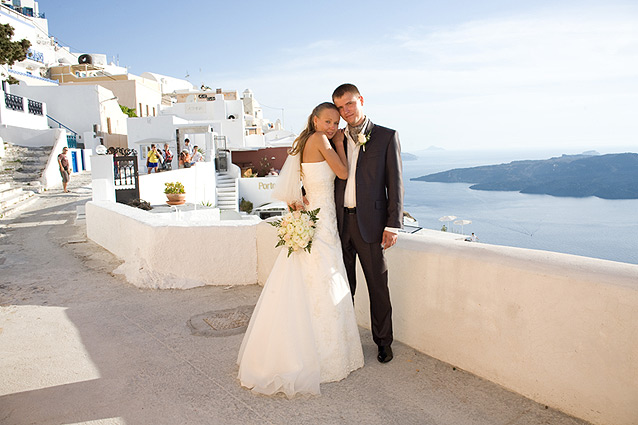 Yiulia and Alexey looked so great and so in love that anybody would be jealous of them.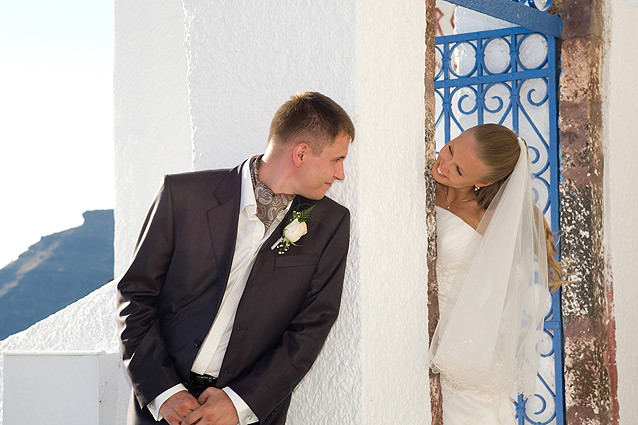 The weather was warm opposite to what the couple has been used to in Russia.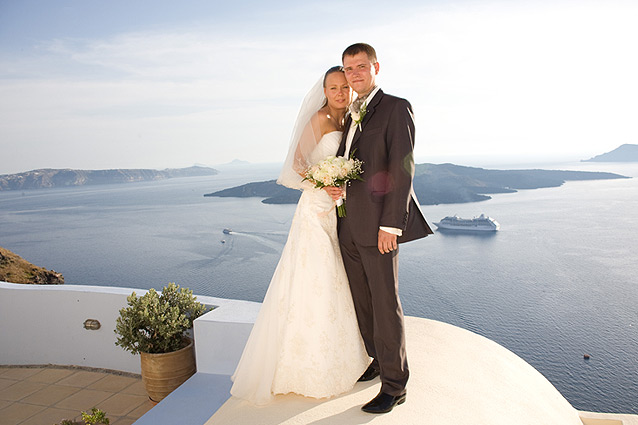 Yiulia was stunning in her white dress and Alexei looked handsome as well.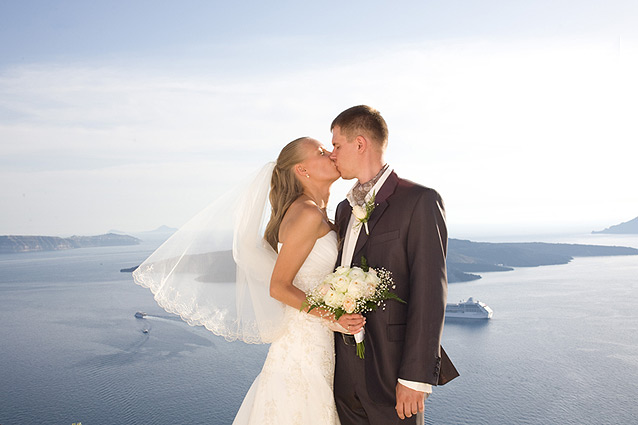 A nice kiss for the newlyweds.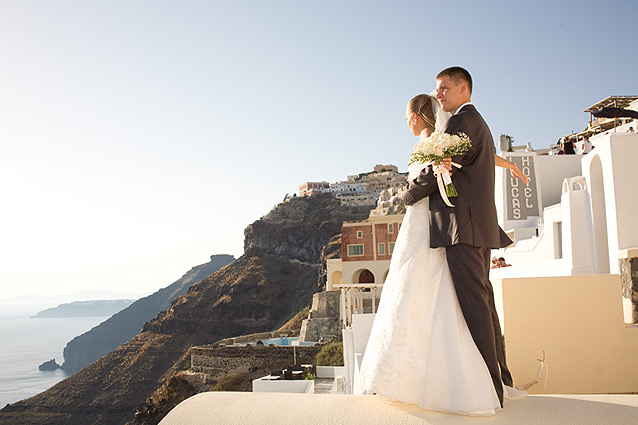 Let's wish them a happy life together as a married couple.