Irina & Arkady wedding at Sphinx
September 9th, 2009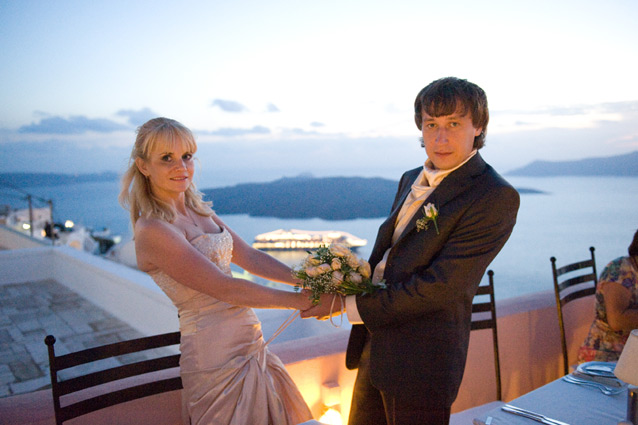 Irina and Arkady came all the way from cold Siberia to get married in Santorini!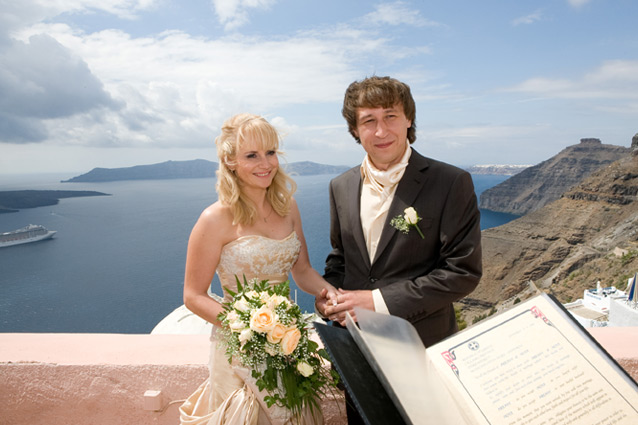 The wedding ceremony was performed by Mr. John Kavallaris at the Sphinx in Fira.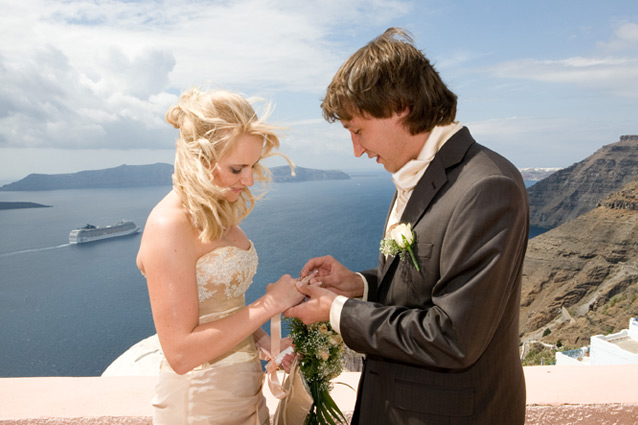 Although the sky was a bit cloudy nothing could spoil the fun for the lovely couple.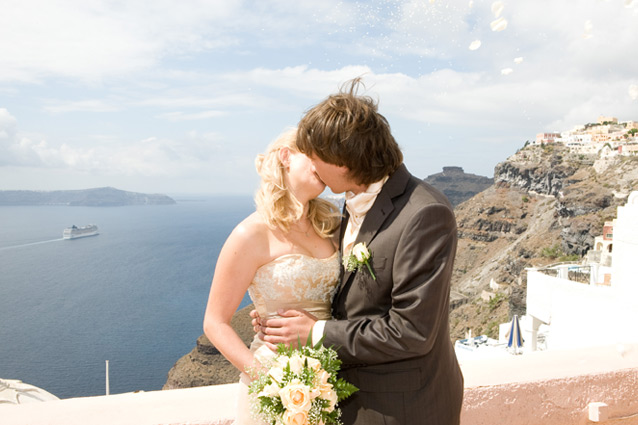 The bride looked absolutely gorgeous in her ivory dress and the matching bouquet.
This wedding took place rather early since the date 09.09.09 was very popular for weddings and more than twenty weddings were performed in Santorini during the day.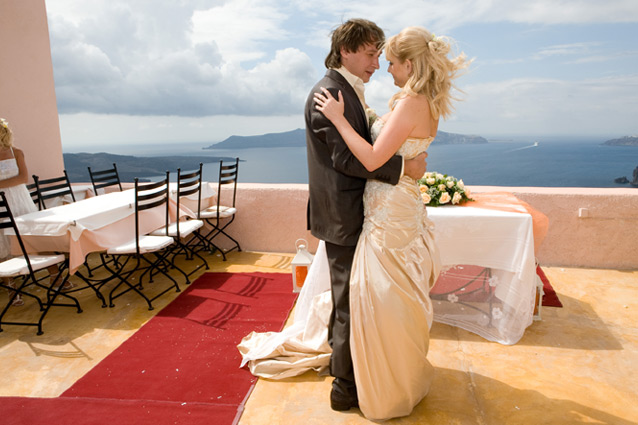 After the ceremony Irina and Arkady had some champagne and danced for the first time as a married couple.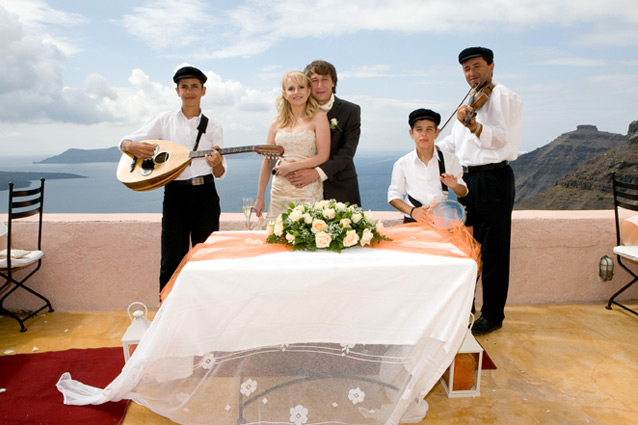 Musicians playing live Greek music escorted the newlyweds as they were walking around Fira for the photo shoot right after the wedding.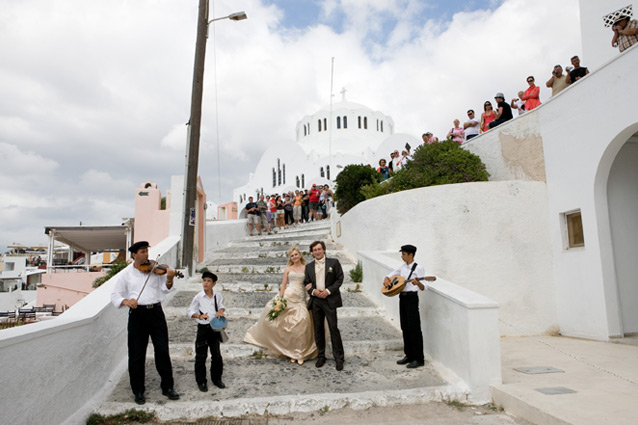 As Irina and Arkady were walking around Fira people were applauding and wishing them congratulations!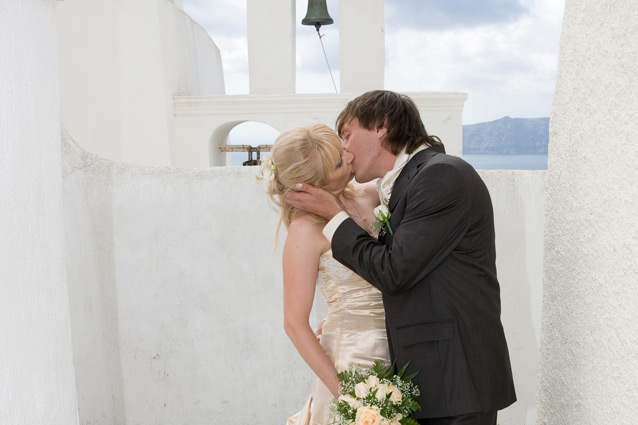 The bride was beautiful, no wonder the groom couldn't keep his hands off her!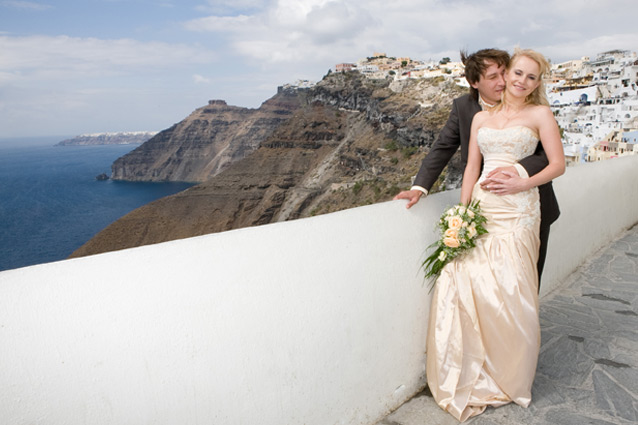 A little breeze was really nothing for Irina and Arkady who are used to the freezing weather of Siberia.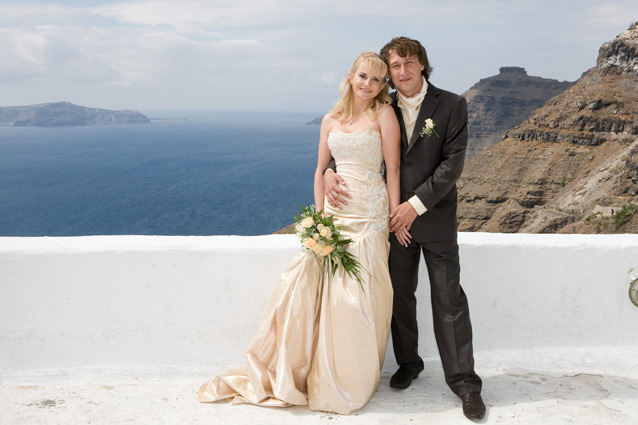 The photographer took Irina and Arkady around Fira to get photos in different spots of the island's capital.
After the photo shoot the couple would head back to the Sphinx to enjoy a nice dinner while gazing at the beautiful caldera and the sunset.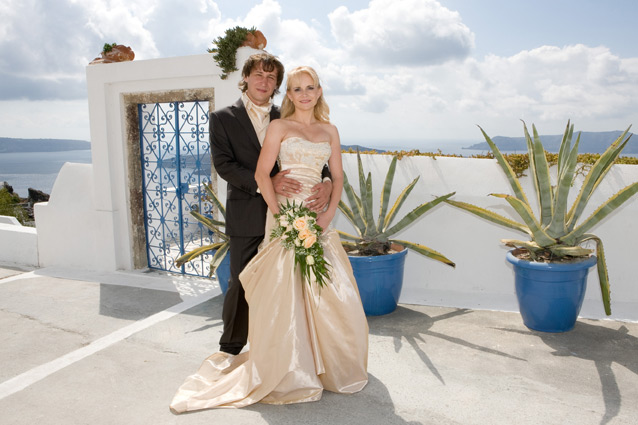 They say that people who got married on the 9th September of 2009 will have long, happy marriages.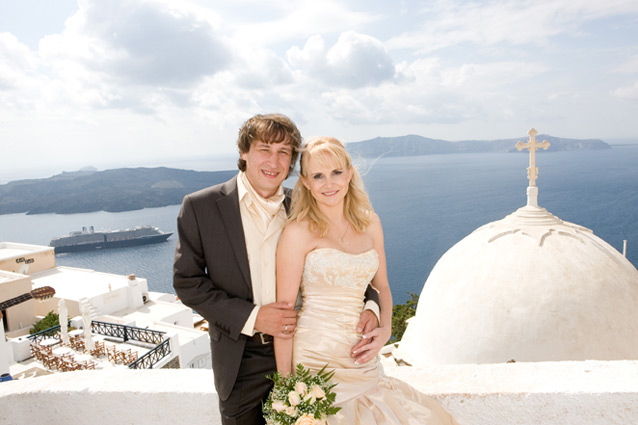 Both Irina and Arkady were kind, smiling people that made it impossible not to like them.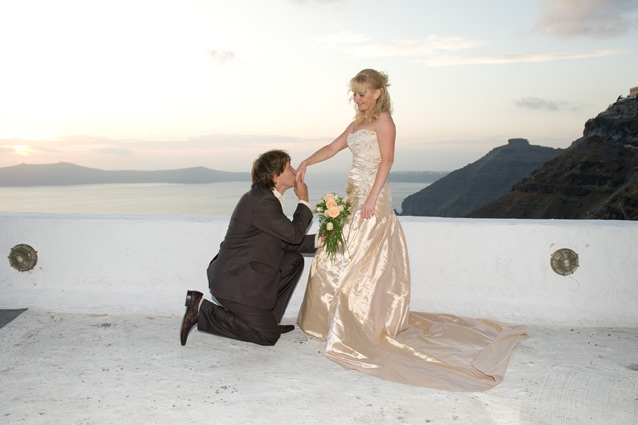 The groom seemed so in love… he didn't leave the bride from his side even for a second.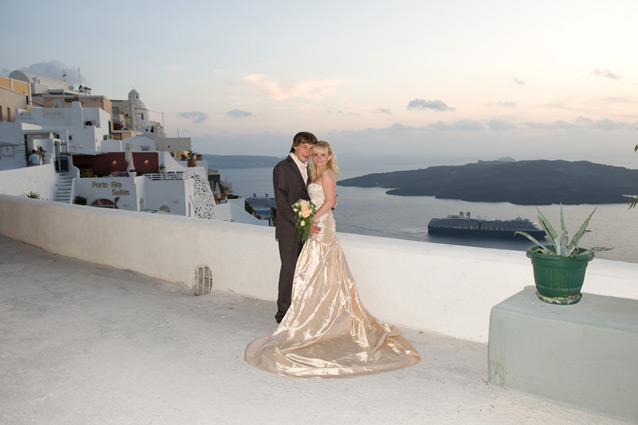 It is a tradition for women who have had previous weddings not to wear white dresses on their second marriage but one thing is for sure… this dress really brings out Irina's beauty.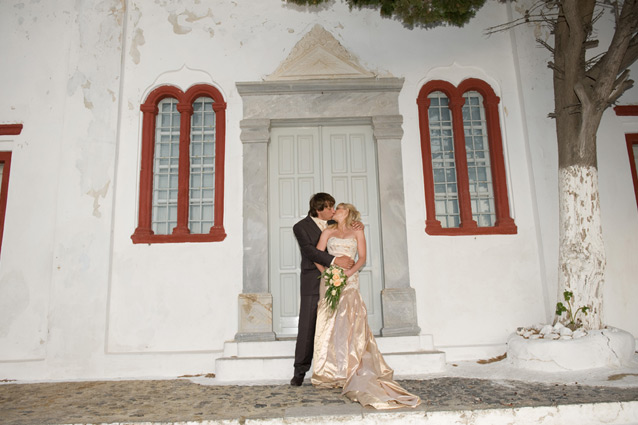 Another kiss for the beautiful bride… how romantic!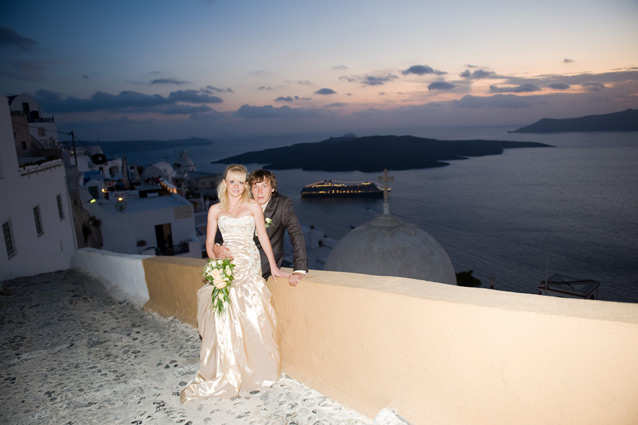 As time goes by the sky is becoming more and more beautiful with the help of the pink sunset.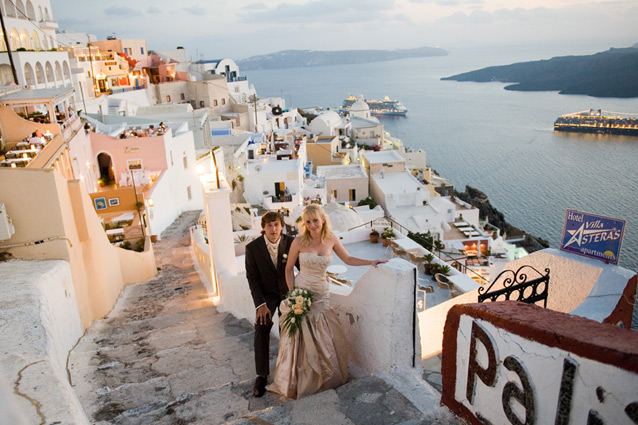 It's almost time to head back to the restaurant.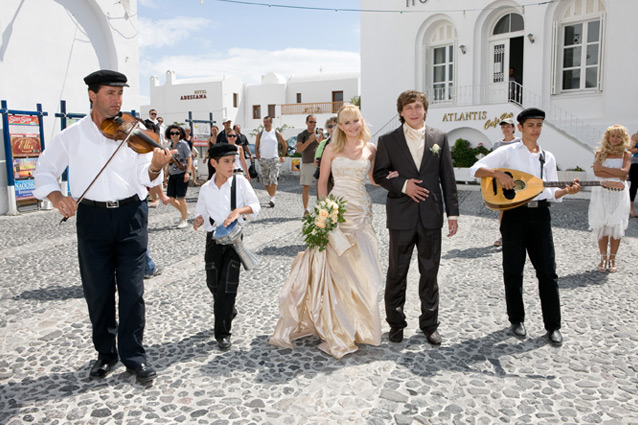 The musicians are a good company in times of happiness such as this one!