Anete & Intars wedding at Sphinx
June 2nd, 2009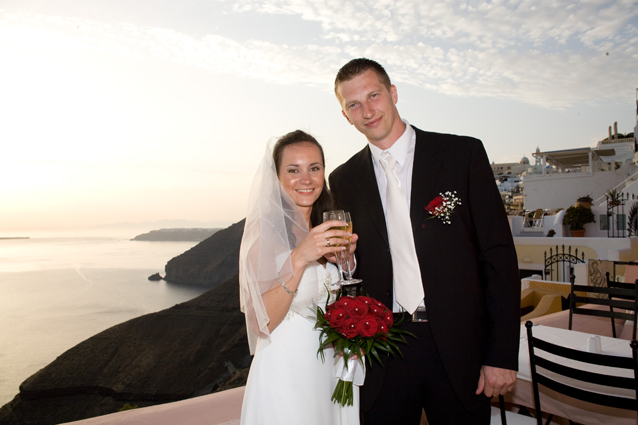 Anete and Intars came from cold Latvia to get married in Santorini.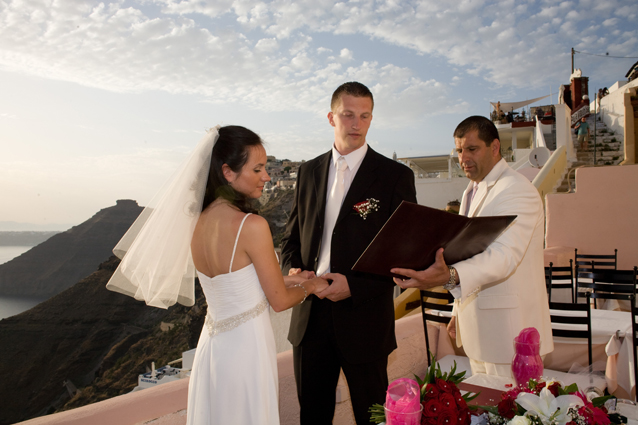 John Kavallaris was the one who performed the ceremony.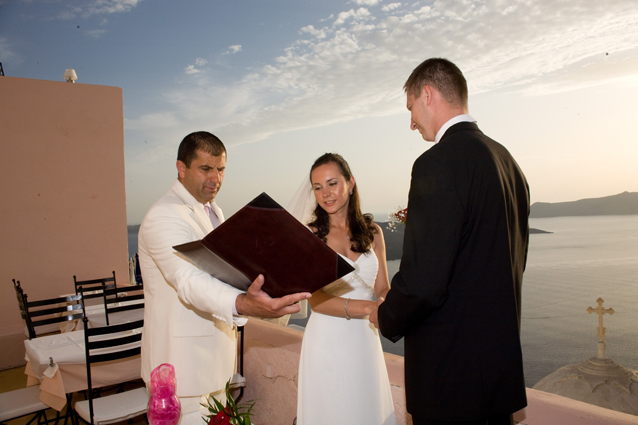 Anete and Intars looked great and they were both very happy to be in Santorini.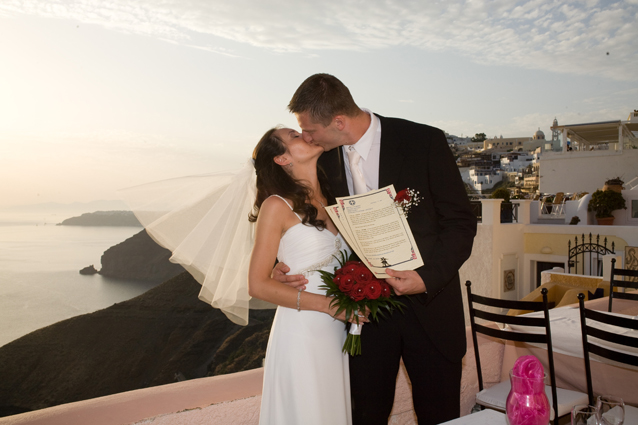 The newlyweds couldn't spend a minute apart...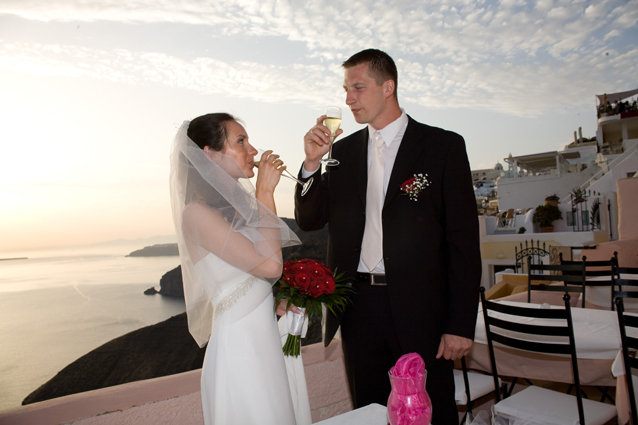 After the wedding it was time for a toast and cake...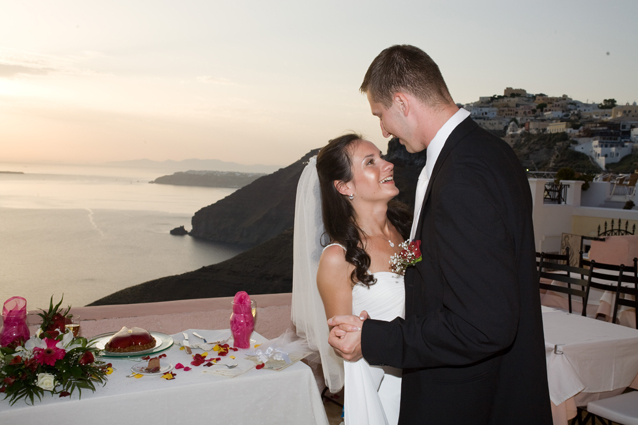 And then the first dance of the couple as newlyweds...
For some time after the ceremony the photographer took both of them for a stroll around Fira to take more photos during the sunset.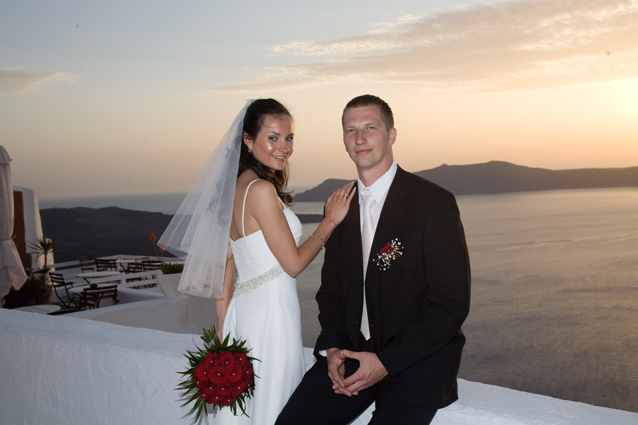 Everyone had a good word for Intars and Anete, both of them were so sweet that liking them seemed the easiest thing to do.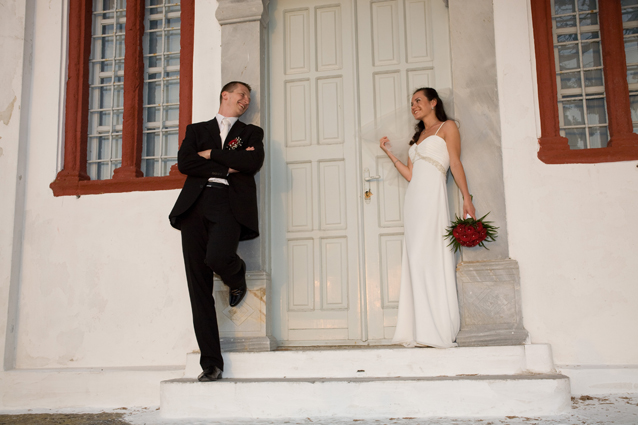 After the ceremony and beautiful photographs like this one the couple had a nice dinner at the Sphinx.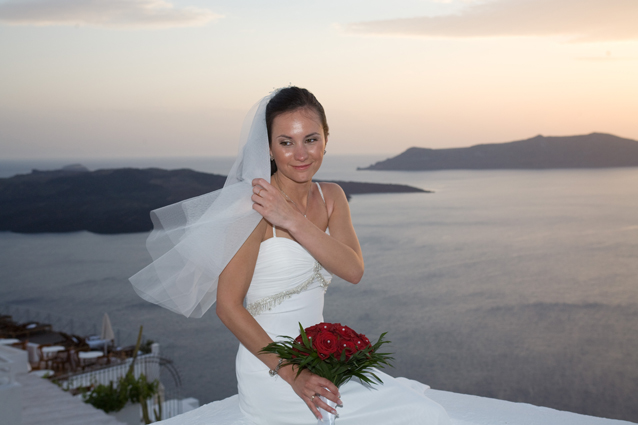 Anete was a beautiful bride... the make-up artist went to the hotel early enough to help her get even more beautiful for such an occasion.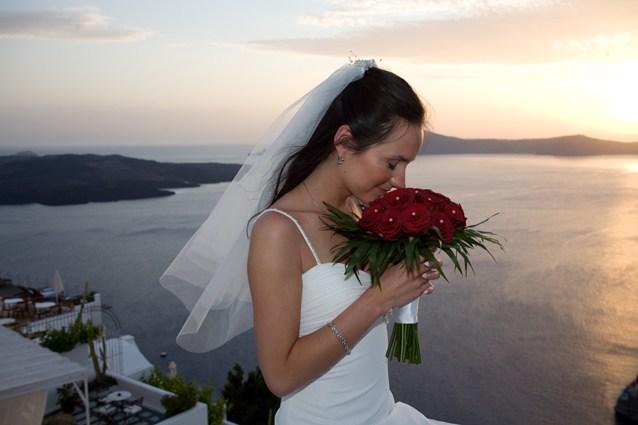 As Anete was leaving from the hotel to get to the location of the ceremony, people were clapping in admiration.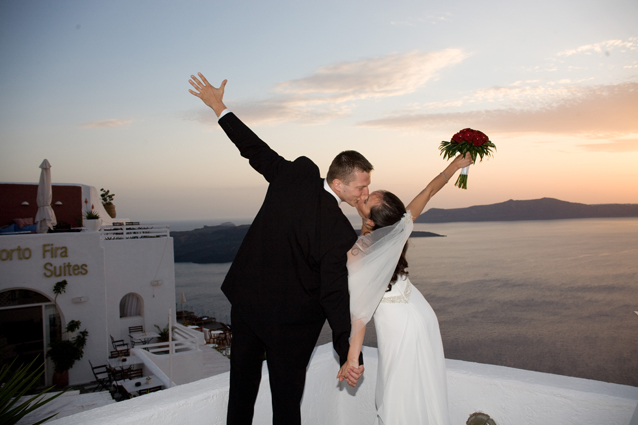 The couple is so in love that the natural thing to do is to stay together forever and have many children.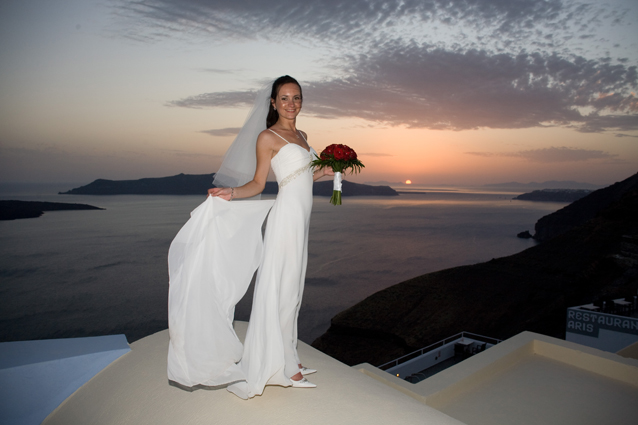 Their friends and family back home are going to be so jealous they missed this sunset and such a happy occasion.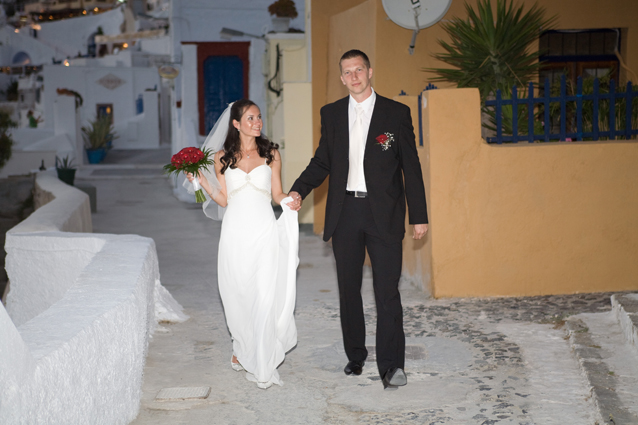 Congratulations guys! May you have a happy, long life together full of happiness and love!