Barry & Jacqueline wedding at Sphinx
September 25th, 2008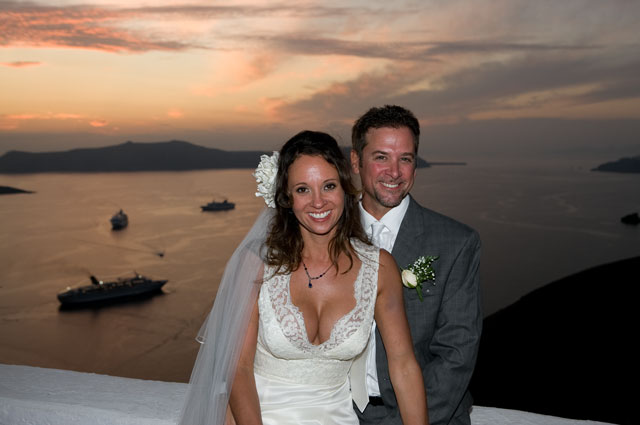 Jacqueline and Barry are very in love... they came all the way from the States to get married in Santorini and they also visited a few other Greek islands during their honeymoon in Greece.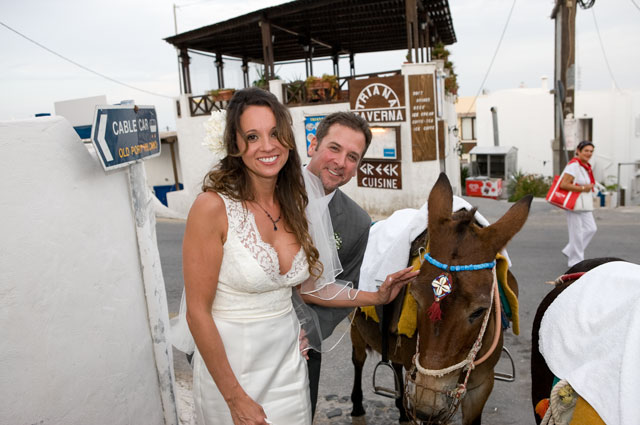 Both the groom and bride went to the Sphinx, the restaurant where the wedding took place, on donkeys!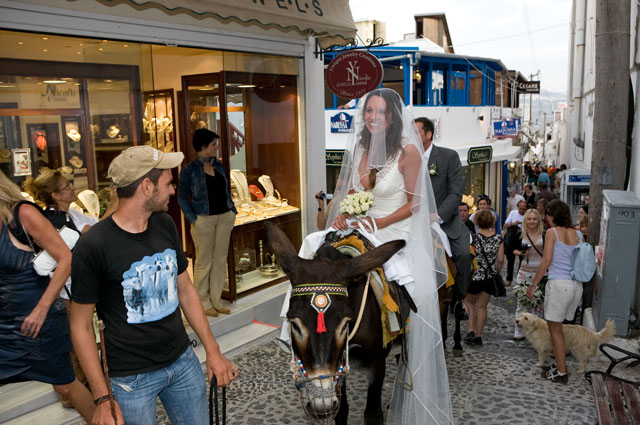 They both enjoyed the ride very much and everybody kept wishing them a happy life as they were passing by while they were waving at everybody.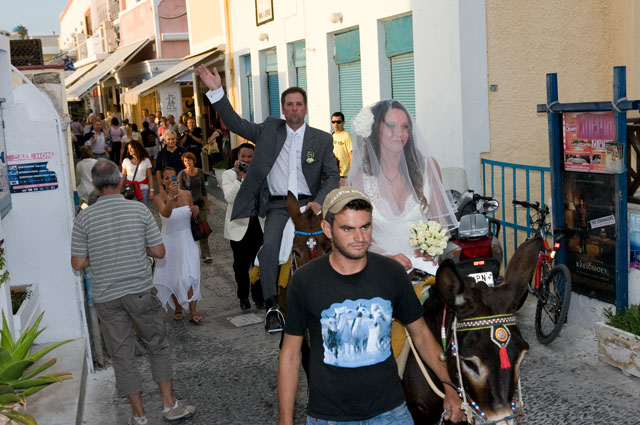 All the tourists that happened to witness the event kept taking photographs and videos of Barry and Jacqueline riding the donkeys.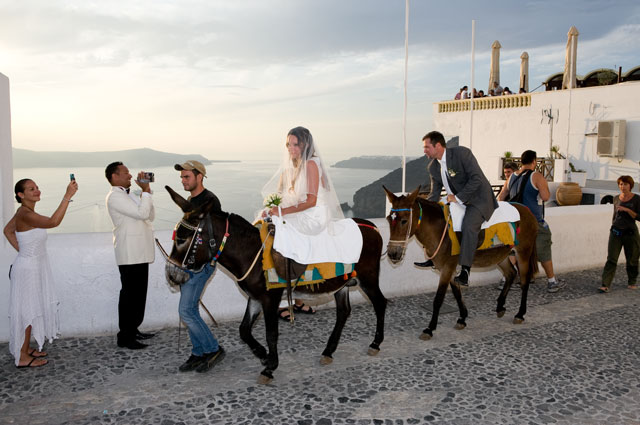 The donkey ride is almost over since they are already at the restaurant... ready to tie the knot!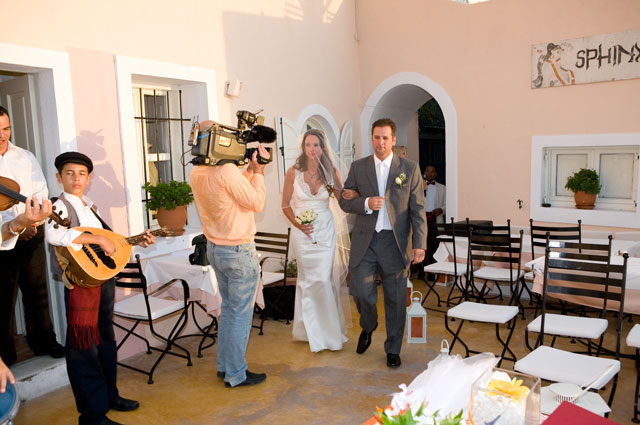 As they enter the Sphinx the musicians keep playing Greek music to welcome the beautiful couple and their guests.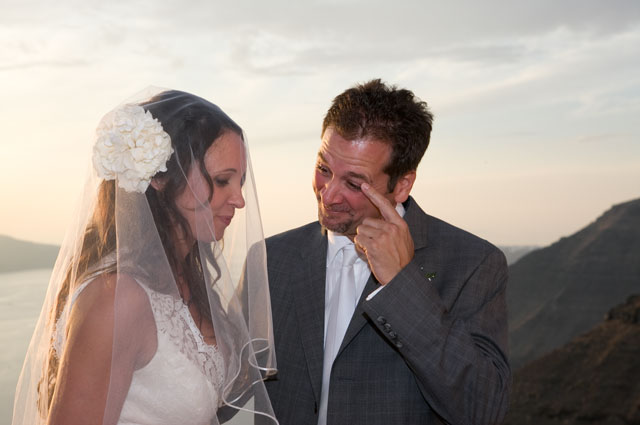 Both bride and groom couldn't stop crying during the ceremony... of course there were all tears of happiness.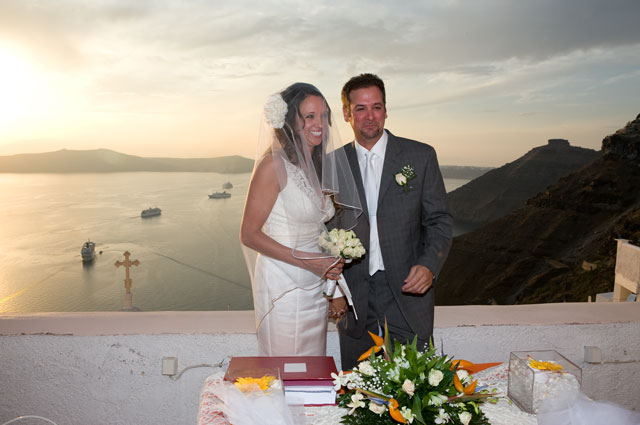 The sunset was so beautiful on the specific day that all the pictures are unique with the colorful background of the sky in Santorini.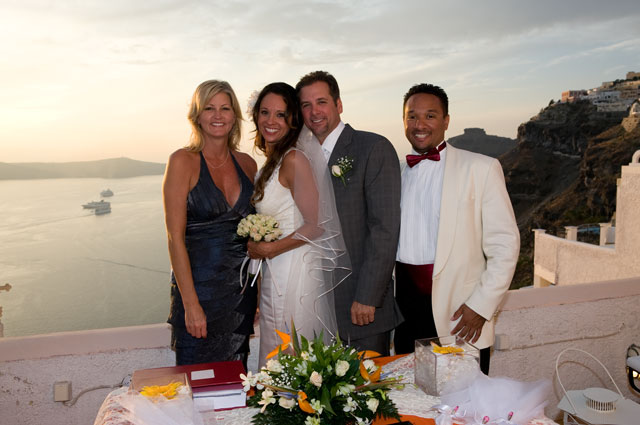 Ashley, the bridesmaid of Jacqueline and her cousin JD who came a long way from Hong Kong to attend the ceremony were also the witnesses.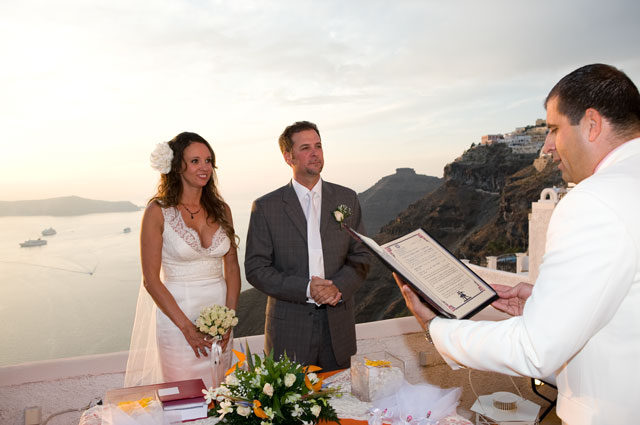 Mr. Kavalaris performed the wedding ceremony in Fira.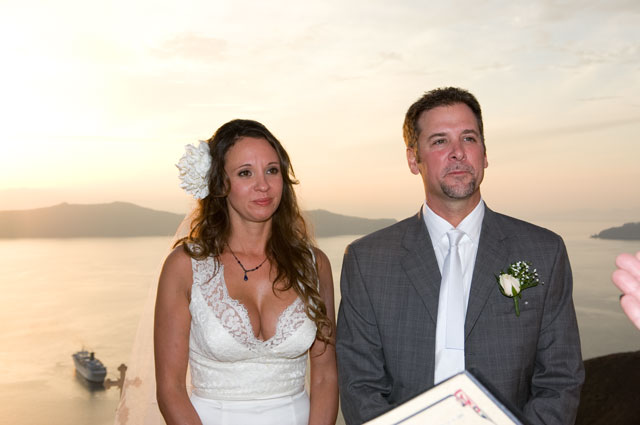 As Mr. Kavalaris performs the ceremony Jacqueline and Barry are looking very serious waiting for their turn to exchange rings and vows.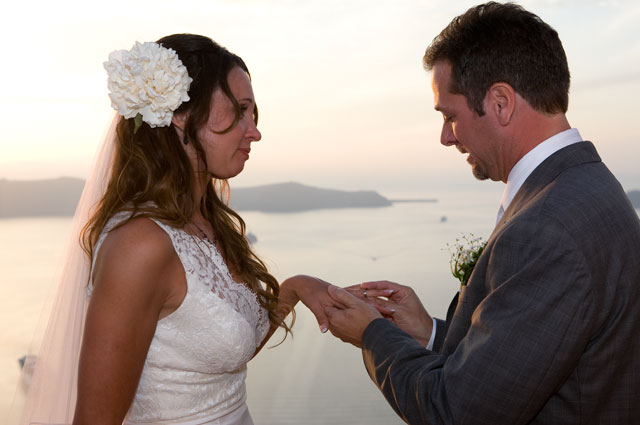 Jacqueline is overwhelmed during the whole ceremony and we are all very moved as well.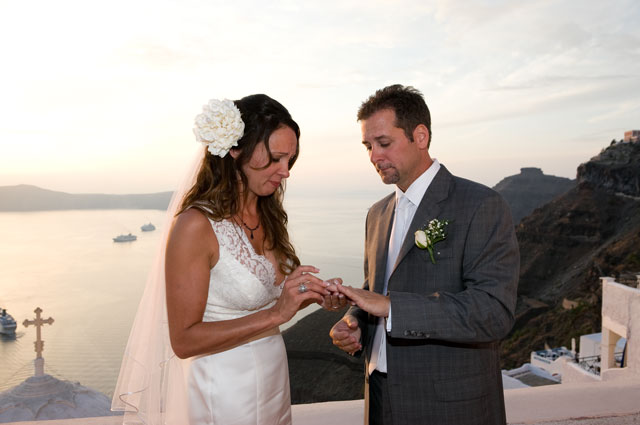 Only a few minutes later the couple will be married.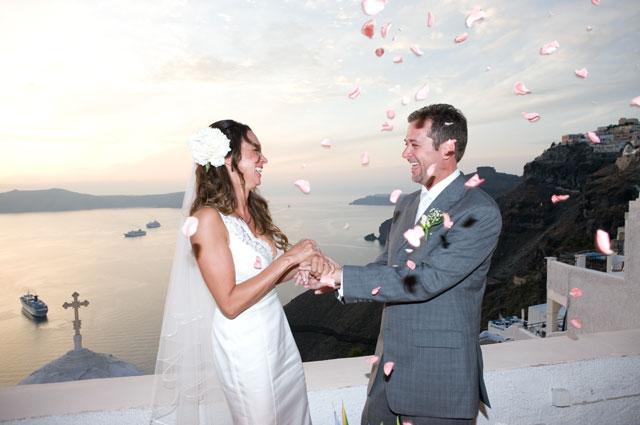 Rose petals and rice is thrown to them from the guests for a long and happy life together.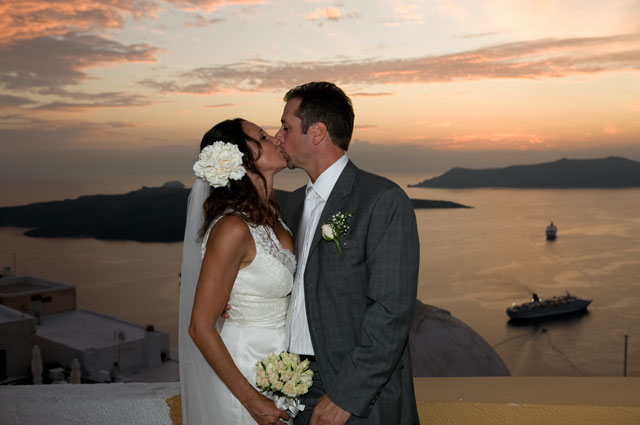 The couple is finally married and this is the perfect opportunity for a photograph since the sky is so beautiful in pink and grey shades in the background.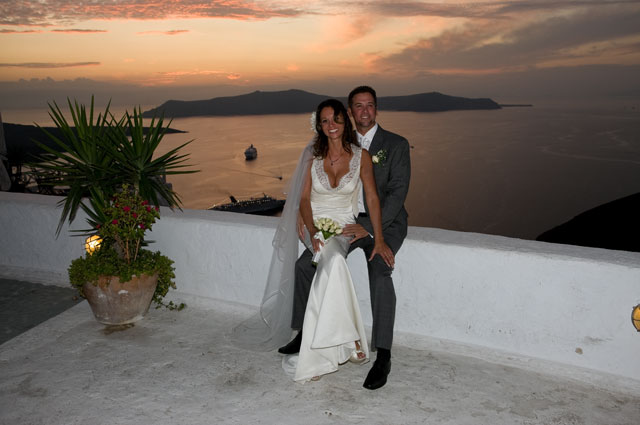 All smiles just before the reception...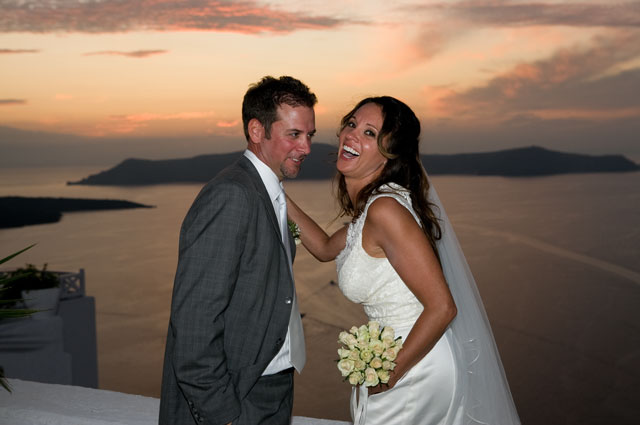 They are finally married! The groom can't stop looking at the beautiful bride...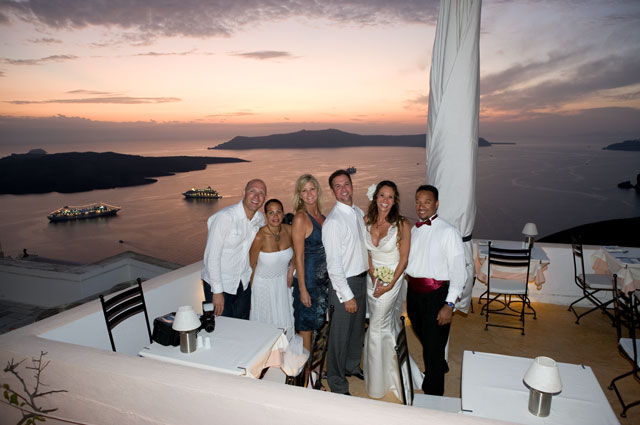 The newlyweds are posing with their friends and relatives for a beautiful photo in front of Santorini's famous caldera. We all wish you a long and happy life together...