Kerry & Warren wedding at Sun Rocks
April 07th, 2009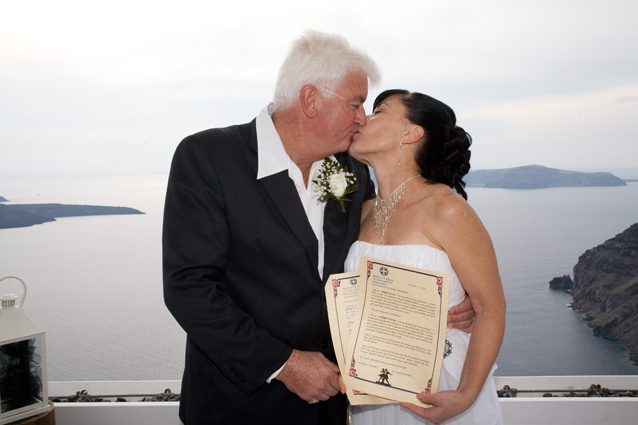 Kerry and Warren came a long way to get married in beautiful Santorini.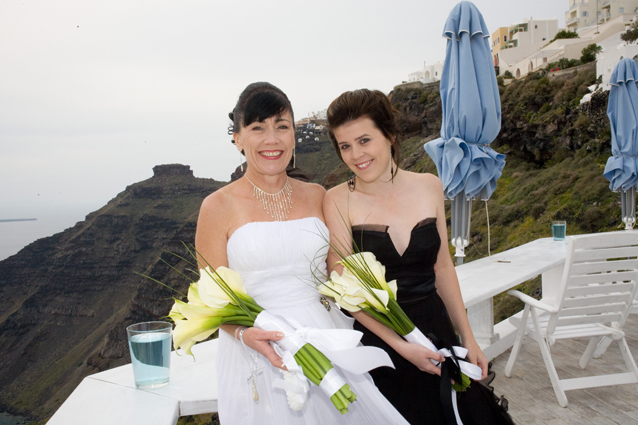 The wedding ceremony took place at Sun Rocks Hotel and although the weather wasn't really warm in April, the bride and bridesmaid were all smiles in their stunning dresses.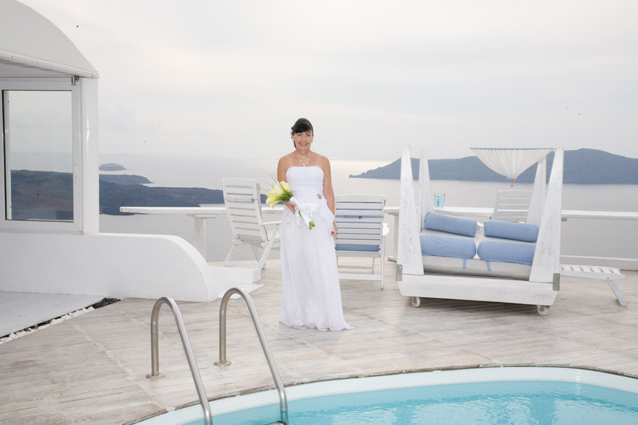 Kerry was a beautiful bride in her white dress contrasting her black hair and her bridal bouquet was made out of white lilies.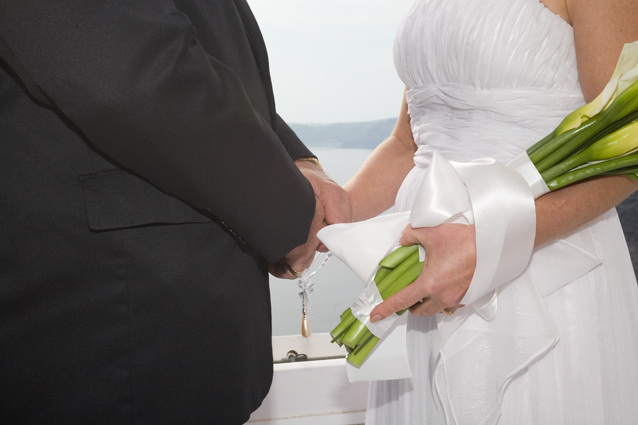 The groom didn't leave the bride out of his sight once!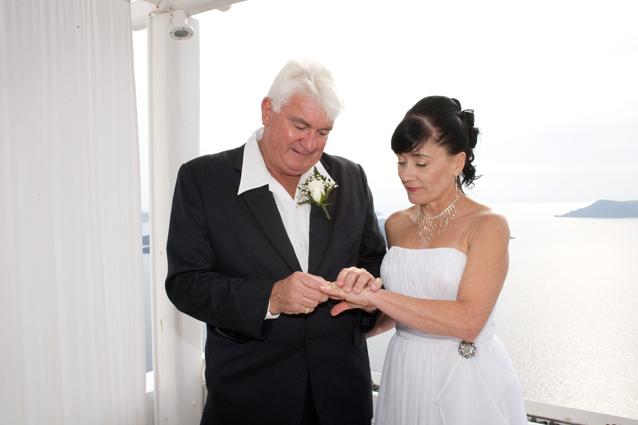 Kerry and Warren looked both happy and they smiling at each other throughout the ceremony.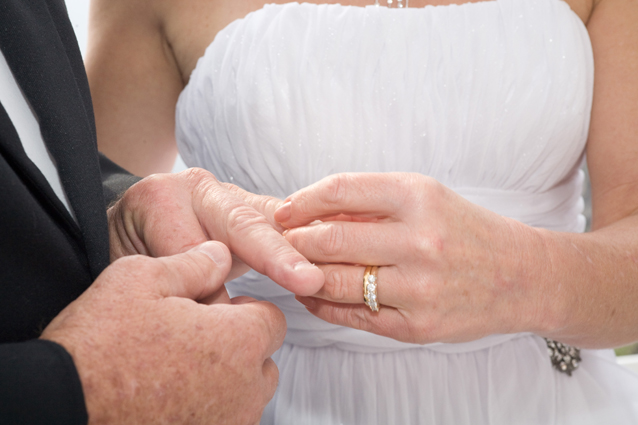 Exchanging the rings is the most important time of the ceremony along with the vows.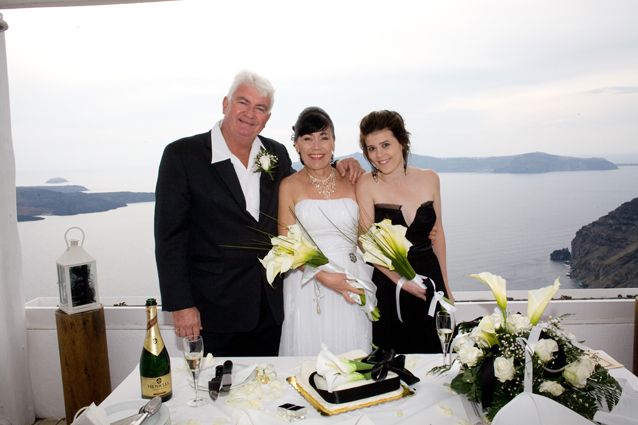 After the couple is pronounced husband and wife the guests can congratulate them and take photos with them.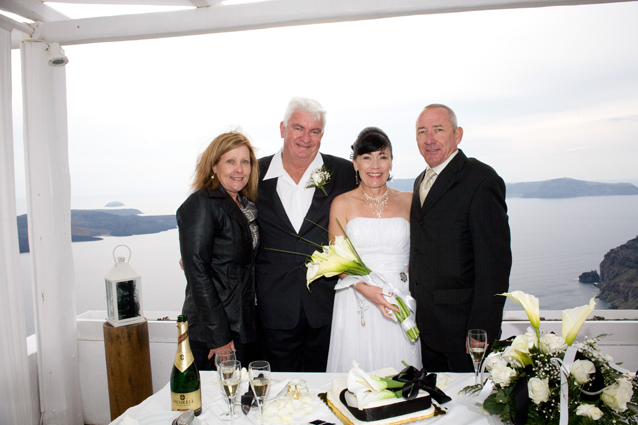 The chilly weather would never affect a dynamic bride like Kerry who was smiling the whole time.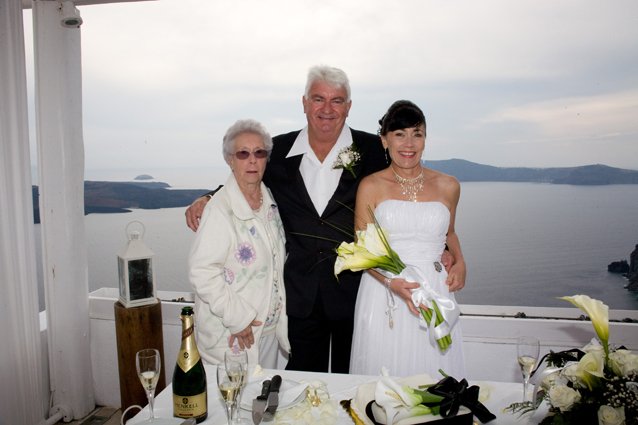 The guests were few but very dear to the couple. They traveled a long way to be there on the special day of Kerry and Warren.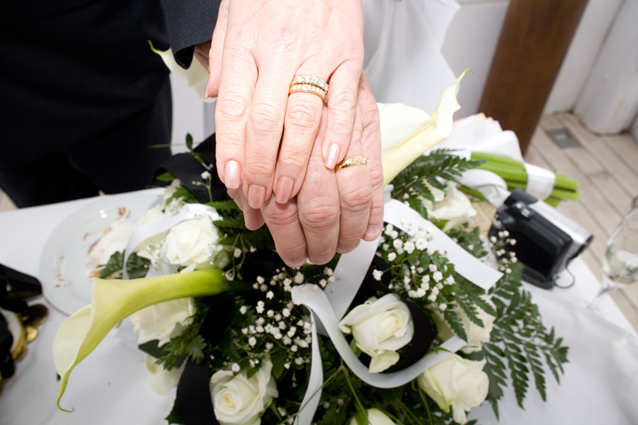 Kerry is a travel agent and Warren went to her agency as a client at first only to find out that beautiful Kerry was the woman that he would share his life with, in the future.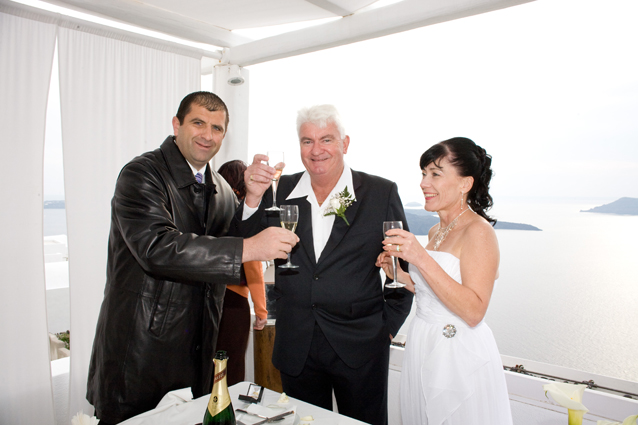 The municipality's representative John Kavallaris wishes the couple a long and happy life together.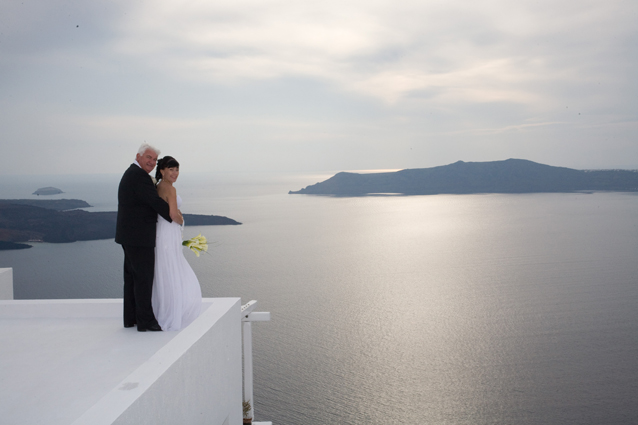 Pictures like this one are the reason why people choose Santorini to get married. The view is just magnificent!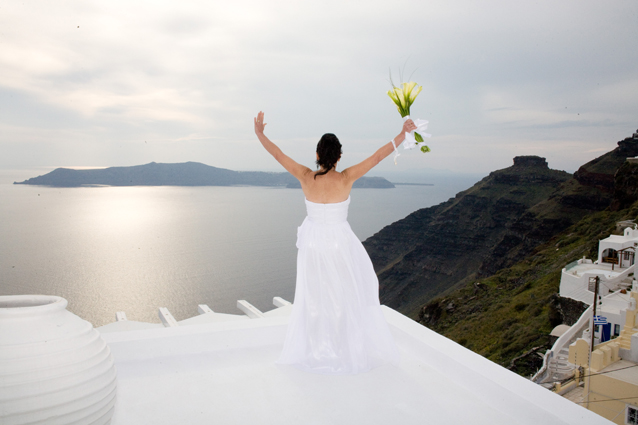 This could be a postcard or a photo in a travel catalogue! Kerry overlooks the famous caldera of the island.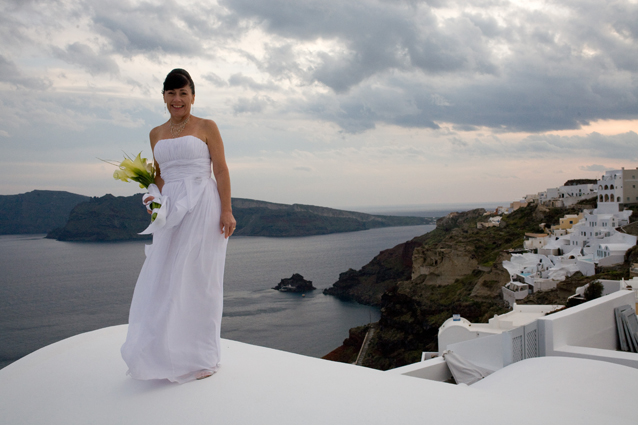 Congratulations Kerry and Warren!